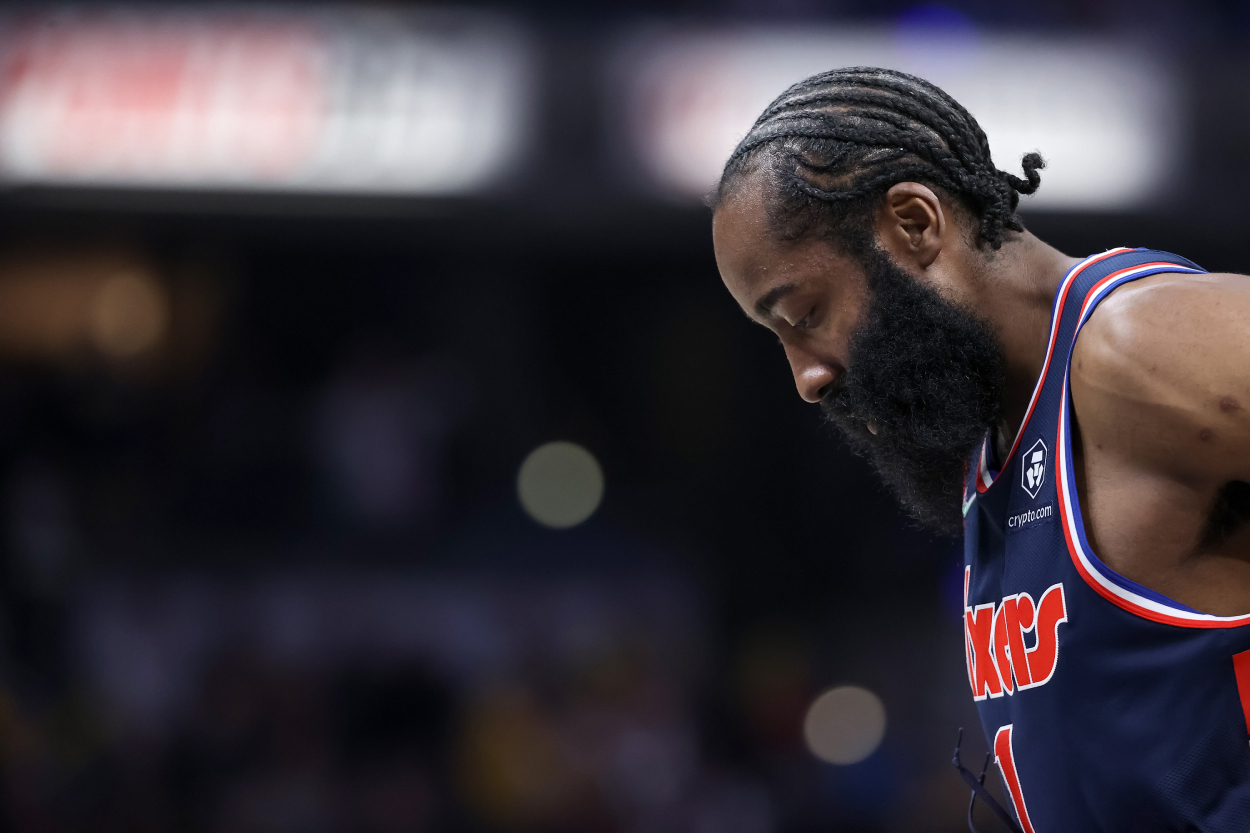 James Harden is on the Verge of Becoming Joel Embiid's Worst Nightmare and the 76ers' Biggest Mistake
James Harden has recently had some ugly performances, and he is now dangerously close to becoming Joel Embiid's worst nightmare and the Philadelphia 76ers' biggest mistake.
Before the internet-breaking trade that sent James Harden to the Philadelphia 76ers for Ben Simmons, Joel Embiid was leading Philly on his own. The MVP candidate couldn't rely on his former running mate in Simmons anymore, as the guard's frustrations kept him off the court and became the primary reason for the trade. So, Embiid had to carry his team by himself.
Now, though, he's sharing a court with Harden, which should make for less pressure.
But that hasn't been the case. The Beard is quickly becoming Embiid's worst nightmare and the 76ers' biggest mistake.
Philly's dominant big man is likely wishing he was still alone.
Ben Simmons failed to help Joel Embiid in the playoffs
The Ben Simmons-Joel Embiid partnership never quite worked. It looked like they figured things out last year when the 76ers went 49-23 and finished first in the Eastern Conference, but Simmons choked in the postseason.
While Embiid averaged 28.1 points and 10.5 rebounds in 11 playoff games, the LSU product didn't add much scoring-wise. He recorded just 11.9 points per game in 12 postseason contests.
Despite Simmons' extreme ineffectiveness, though, James Harden's playoff impact for Philadelphia could actually be worse. 
Harden is becoming a liability.
James Harden is showing his age with some horrific performances
Joel Embiid already had one failed partnership. Now, it appears history could be repeating itself.
James Harden looks bad.
His season averages are ugly enough. The 2017-18 NBA MVP's 22.0 points per game are the fewest since he played for the Oklahoma City Thunder. He's also shooting his worst field-goal percentage (41.0%) since his rookie campaign and is making three-pointers at a career-low rate (33.3%).
And The Beard has been even worse lately.
In his last 10 games, Harden is averaging 19.1 points on an atrocious 36.8% shooting. He's also only making 29.9% of his three-pointers.
The seven-time All-NBA selection has still been a strong facilitator, averaging 9.9 assists in those recent games. But that's not what Embiid needs in the playoffs. Simmons averaged nearly 9.0 assists in the postseason last year.
The big man needs another scorer.
No, Simmons didn't help Philly in that way, but he at least didn't become as much of a liability. The 2017-18 Rookie of the Year made 62.1% of his field-goal attempts in the playoffs and only turned it over 2.3 times per game. Harden is averaging 3.6 turnovers in his last 10 contests.
Sure, Simmons' playoff numbers and Harden's recent stats are small sample sizes, but they are almost an identical amount of games (12 compared to 10). So, that means the latter needs to step up.
If he doesn't, he could be the main reason the 76ers suffer another early playoff exit and, in turn, become Embiid's worst nightmare.
James Harden could become the 76ers' biggest mistake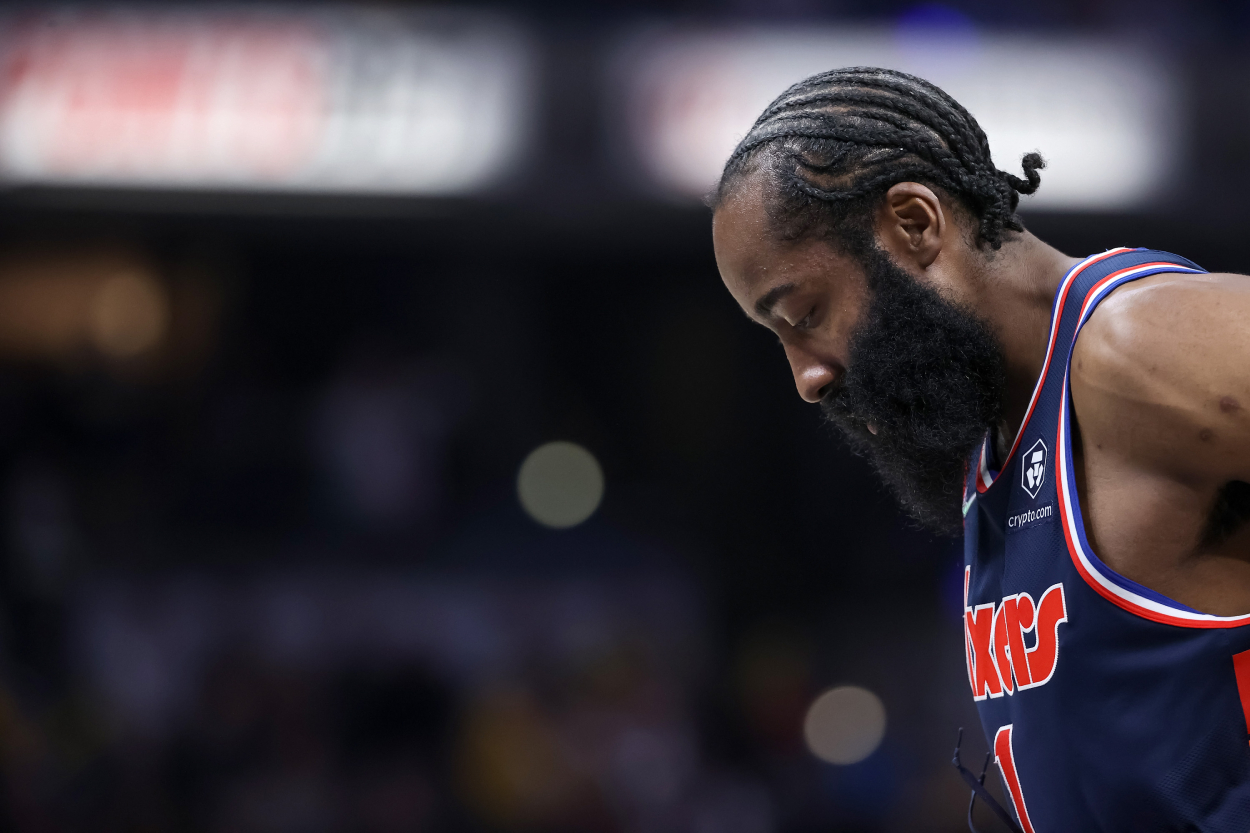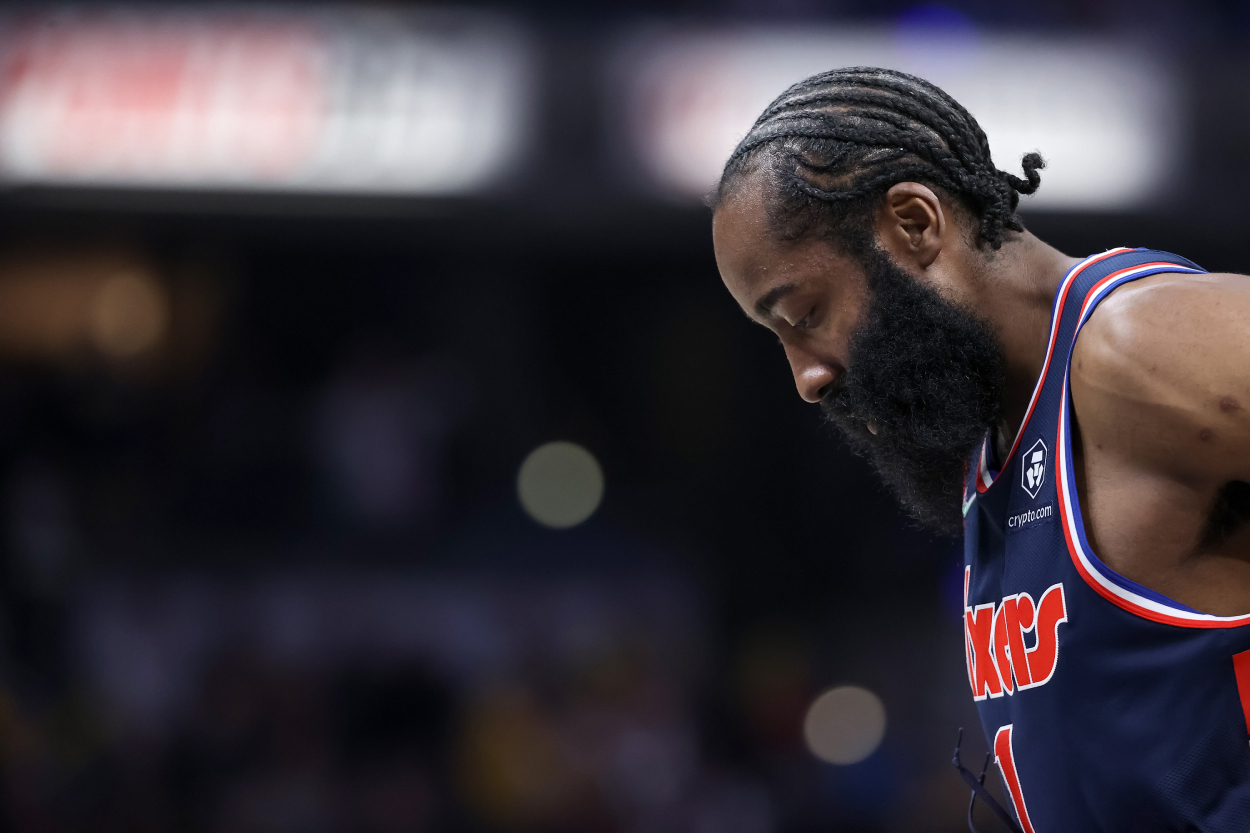 The Sixers proved they weren't in a rush to trade Ben Simmons. He didn't play all year, and they waited until February to deal him.
So, if holding on to the three-time All-Star didn't bother them, they should have just kept him until this offseason and acquired someone better than James Harden then.
Harden has a $47 million player option for next year. If he continues performing the way he has lately, no other team will want to pay him that much cash. So, the third overall pick in the 2009 NBA Draft will likely pick it up and stay in Philly for another year.
But he will be 33 years old next season. Does anyone expect him to go back to the days when he was an elite scorer for the Houston Rockets? The three-time scoring champ will likely be just as bad, if not worse, next year. He could could very well waste another one of Joel Embiid's prime seasons.
James Harden needs to improve his play immediately. It's hard to imagine him turning back the clock and becoming the same force he was a few years ago. His burstability is gone, and his isolation game is less effective. However, he can still adapt to his older body and find other ways to score.
If he can't do that, he will quickly go down as one of the 76ers' biggest mistakes in franchise history.
Stats courtesy of Basketball Reference