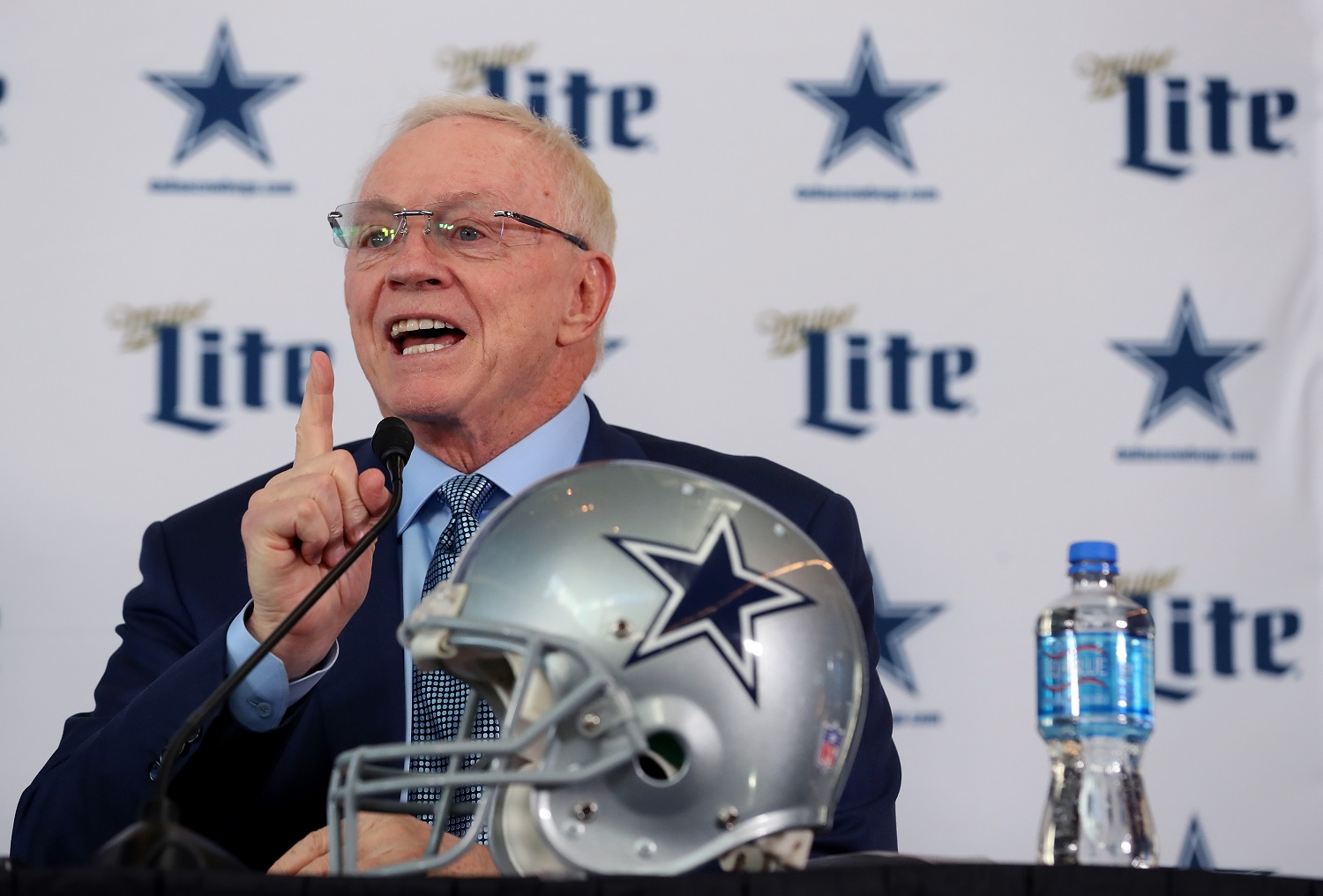 Jerry Jones Goes Third-Person With Eye-Opening Comments About His Future as GM of the Dallas Cowboys
Dallas Cowboys owner Jerry Jones has revealed his future as the team's general manager and says he'd pay anything to win another Super Bowl.
Jerry Jones has been the owner of the Dallas Cowboys for more than three decades now and has also served as the team's president and general manager. He's made plenty of questionable decisions over the years, which started right away when he fired Tom Landry, the only head coach the franchise had ever known, and replaced him with Jimmy Johnson, a move that actually paid off a few years later with back-to-back Super Bowl titles.
The team added a third Super Bowl title in the '90s with Barry Switzer on the sidelines but over the last 25 years, the Cowboys haven't even come close to winning a championship and many have blamed Jones for that. They believe that he has no business handling football operations and should just stick to being the owner. But Jerry Jones has some bad news for those types of Cowboys fans as he's revealed that he has no plans to step down as GM anytime soon.
Jerry Jones bought the Dallas Cowboys in 1989 and also serves as team president and GM
Jerry Jones bought the Dallas Cowboys in 1989 for $140 million and started making waves immediately. He quickly fired Tom Landry, who'd been the head coach since the team joined the NFL as an expansion franchise in 1960, and brought in Jimmy Johnson, who'd led the Miami Hurricanes to a college national championship following the 1987 season, ironically defeating Barry Switzer's Oklahoma Sooners. It certainly didn't hurt that Jones and Johnson had played together at the University of Arkansas.
Just a few months after firing Landry, Jones then got rid of general manager Tex Schramm, who'd also been with the Cowboys since 1960, and assumed control over all football-related matters.
As mentioned, it seemed as if Jerry Jones was a genius early on as he helped construct a team that won three Super Bowls in four years in the early-to-mid-1990s. But once the players from those dynamic teams left, it's been all downhill. In the 25 years since winning their last championship, the Dallas Cowboys have made the postseason just 40% of the time and are on their way to yet another disappointing finish in 2020.
While Jones can't be held 100% responsible for the problems the Cowboys have had in the past quarter-century, his inability to give up any kind of control has certainly hindered the franchise. Jones is now 78 years old and some thought that he might be looking to step down as GM in the near future. But it doesn't look like that's going to happen.
Jerry Jones says he's willing to change but won't be firing himself as GM
In an appearance on 105.3 The Fan on Friday morning, Jerry Jones discussed his future as the general manager and went the third-person route when saying that he has no plans to step down anytime in the near future but did at least attempt to win over some folks by saying he'd be willing to change how he runs the Dallas Cowboys.
"When you work for yourself, there's no firing him. You got to change him, and he's got to change the direction he's going. I've worked all my life for myself, but I've had to change directions many times. So, I will change. I can change. I'm not saying which way (I'll change). But I'm capable of change. I've had to (in order to) have any success in my life."

Jerry Jones
Yeah, that third-person thing isn't weird at all.
The upcoming offseason is an extremely important one for the Dallas Cowboys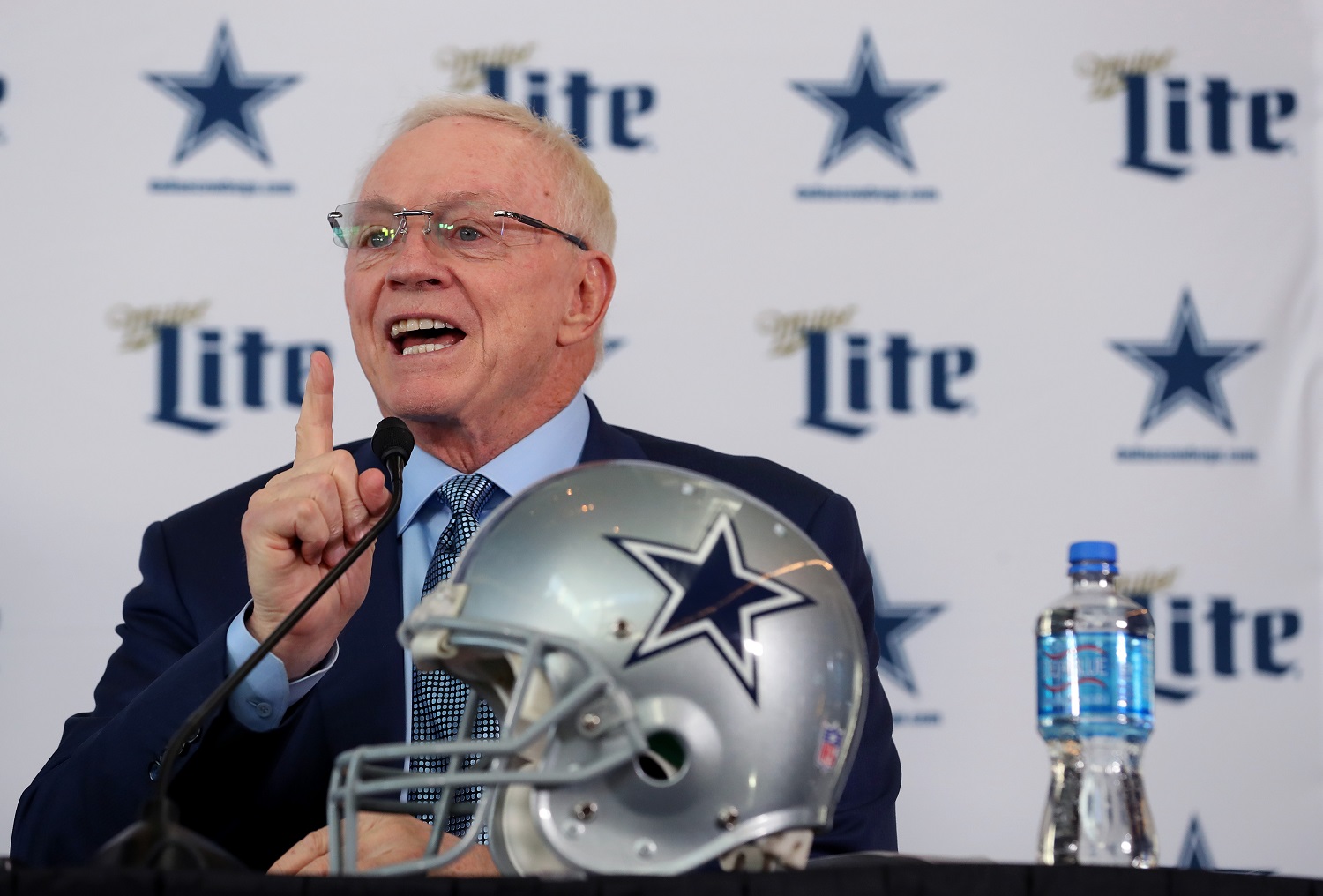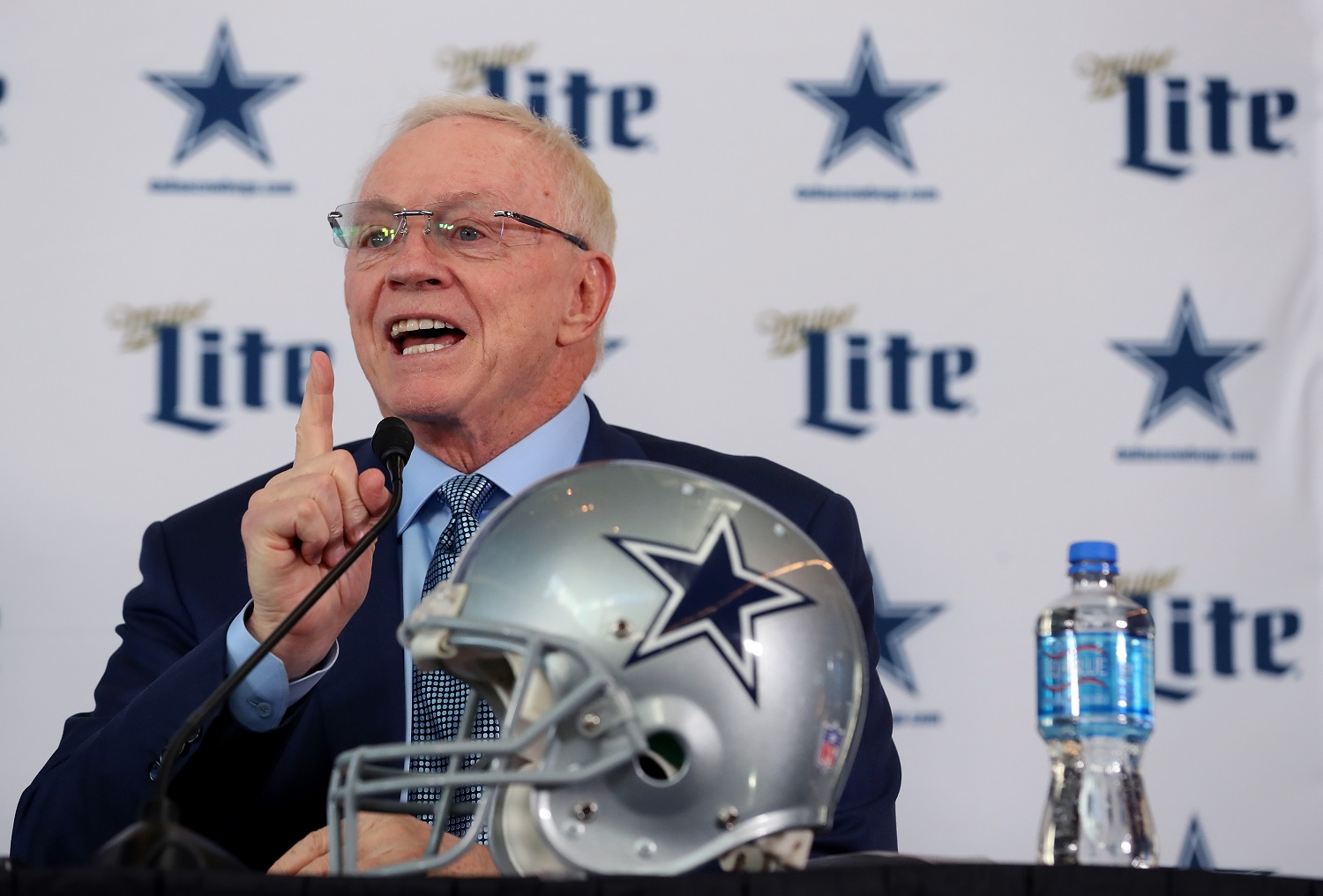 As mentioned, it's been 25 years since the Dallas Cowboys have won the Super Bowl and the team hasn't even reached the NFC Championship Game in that time. But Jerry Jones says he'd pay anything to bring another title to Big D.
"Do ya'll have any idea how much I'd write a check for if I knew for sure I could get that Lombardi Trophy? It is the foremost thing. Not money. I had money when I bought the Cowboys. There has never been but one thing, and that is win."

Jerry Jones
Well, we know that Super Bowl win won't come this year. The Cowboys are currently 3-9 and in last place in the dreadful NFC East. While there's still technically a shot to make the postseason, it likely won't happen and Dallas faces an extremely important offseason. Dallas will likely have a very high draft pick, there's Dak Prescott's contract situation to worry about, and the defense is in need of significant upgrades.
Jerry Jones has a lot of work ahead and fans of the Dallas Cowboys will soon find out if he's really ready to make those changes that he says he's willing to make. But hey, at least owner Jerry Jones believes in general manager Jerry Jones, right?