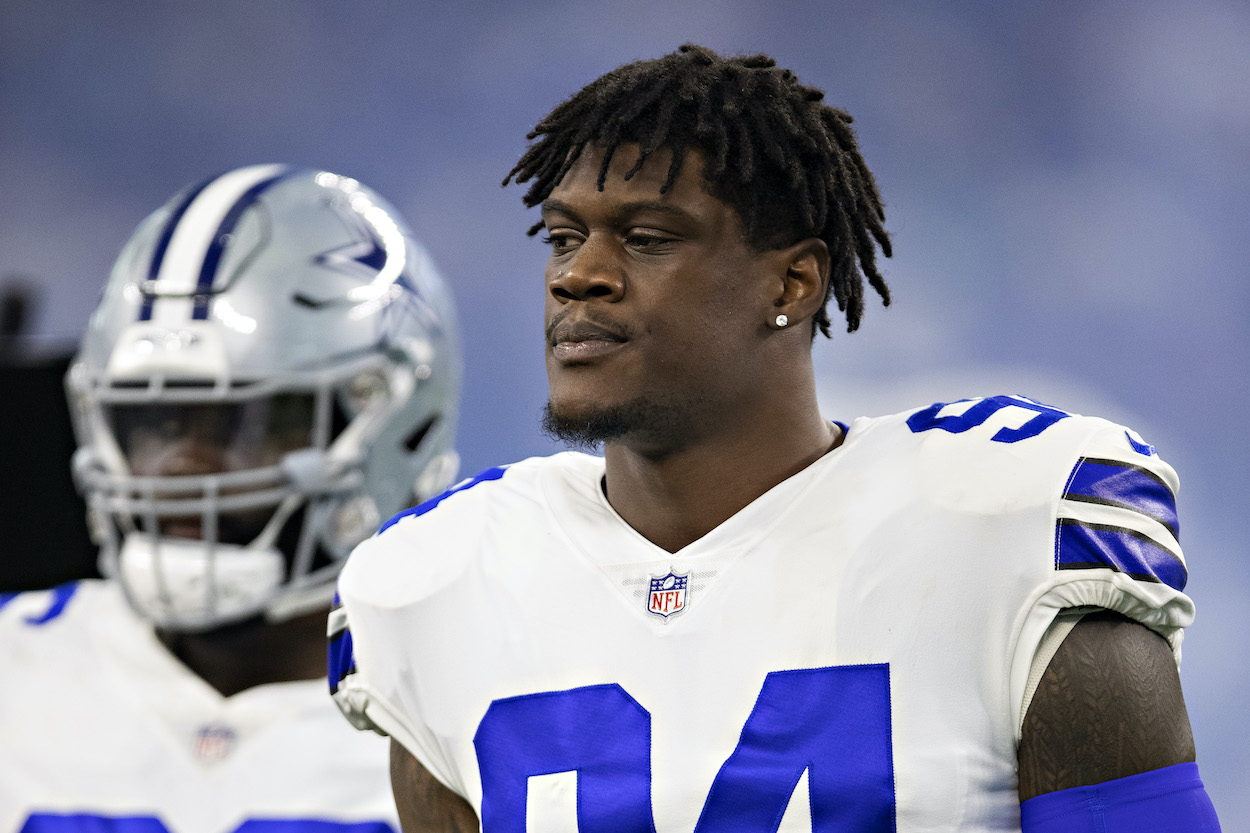 Jerry Jones Sends an Encouraging Message About Troubled Cowboys DE Randy Gregory: 'I've Been Really Impressed'
Randy Gregory has had a tough time staying out of trouble in the NFL, but Cowboys GM Jerry Jones is confident he can rebound in 2021.
Jerry Jones and the Dallas Cowboys haven't exactly gotten their money's worth with Randy Gregory. Since getting drafted in the second round of the 2015 NFL draft, Gregory has already missed two full seasons due to suspensions, and he's recorded only 10.5 total sacks when he has been on the field.
Many fans have already given up on the troubled defensive end, but not Jones. The longtime Cowboys owner and general manager recently came to Gregory's defense and sent an encouraging message about his future with the franchise.
Randy Gregory's suspension-filled NFL career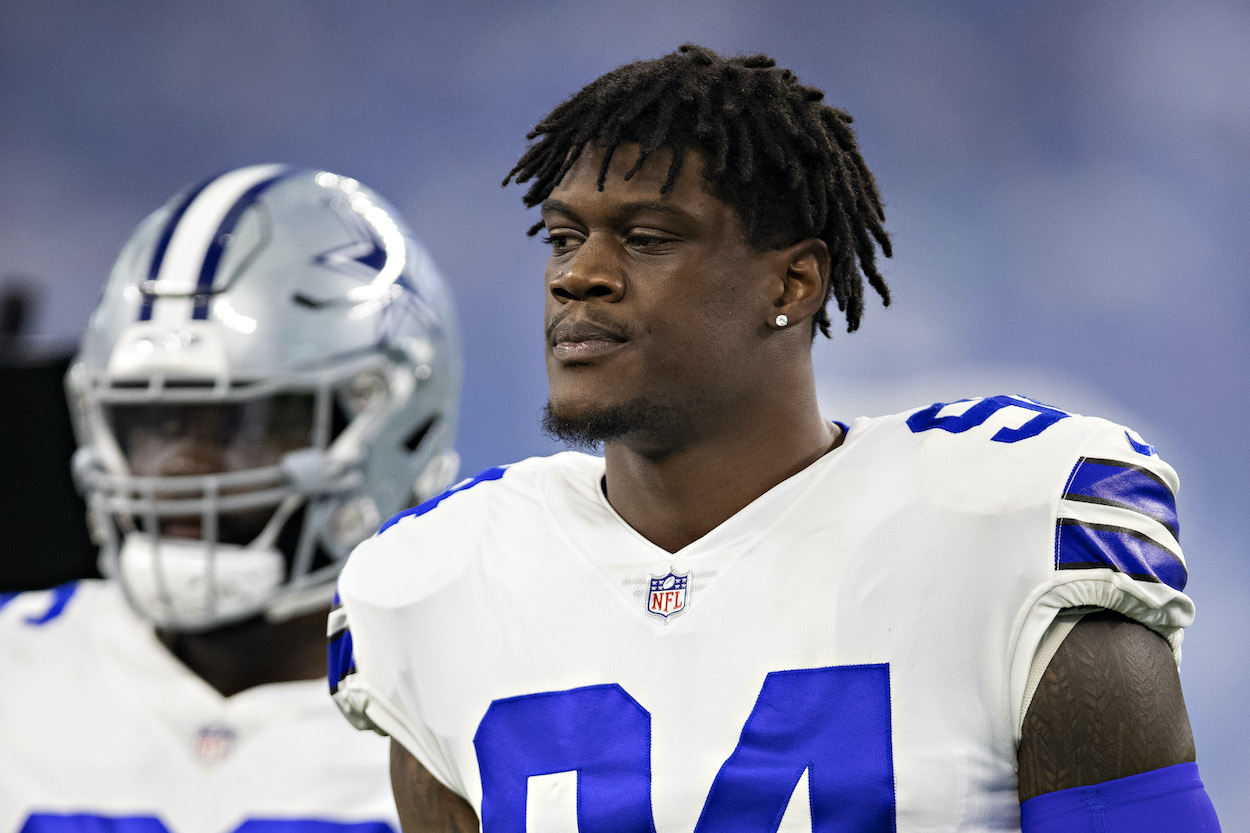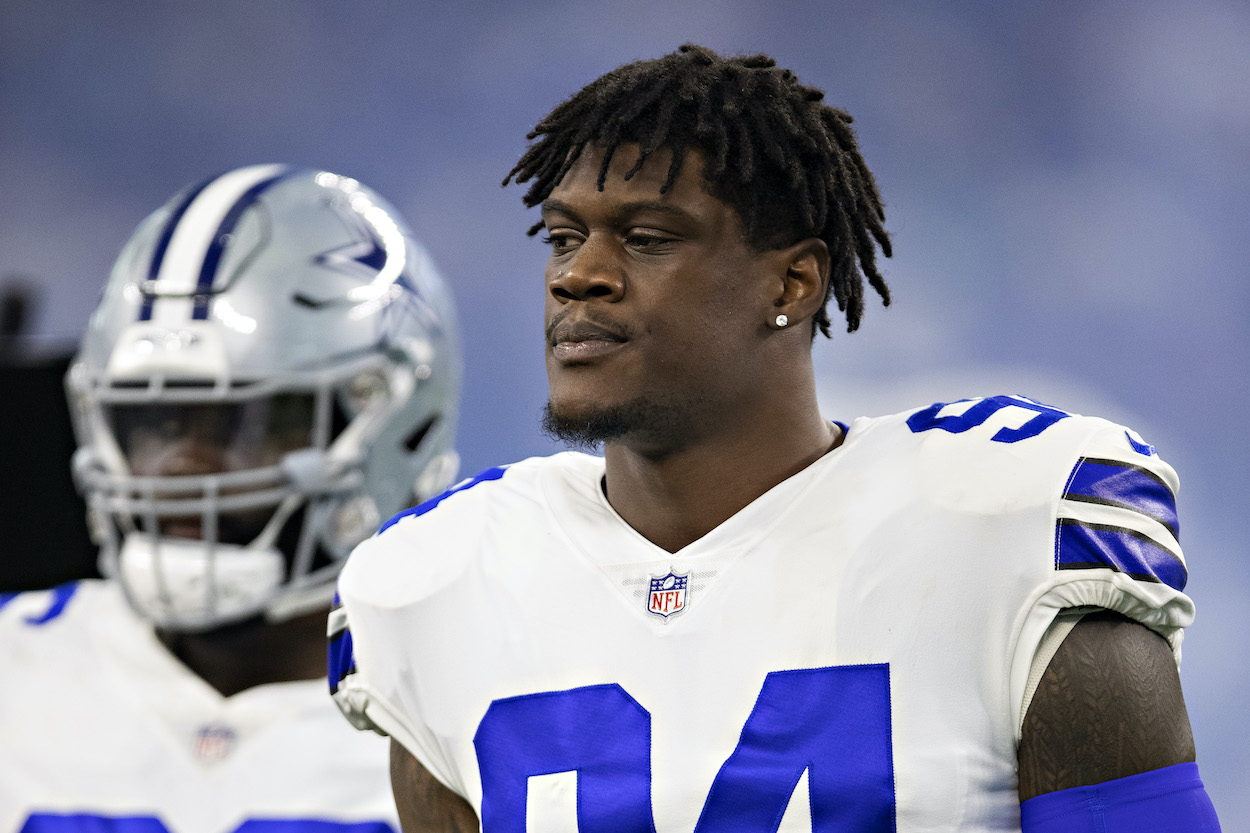 Gregory entered the 2015 NFL draft as one of the more intriguing defensive prospects in the class, but a failed drug test at the NFL Combine due to marijuana in his system raised red flags across the league.
Even with the failed drug test in mind, Dallas took a chance on the Nebraska product in the second round. But after playing 12 games in his rookie season, Gregory was suspended twice in 2016 for a total of 14 games for violating the NFL's substance-abuse policy. The DE was also suspended for the entire 2017 and 2019 seasons after being caught with marijuana in his system.
Through six seasons in the NFL, Gregory has been suspended for more games (46) than he's even played (38).
Jerry Jones sends an encouraging message about the troubled defensive end
Despite Gregory's off-the-field issues throughout his young NFL career, Jones hasn't yet given up on the once-promising pass-rusher. Speaking at Cowboys training camp during Wednesday's opening press conference, Jones said he's excited to see what Gregory can do this season.
"Randy, I've been really impressed by the way he has stayed the course with legitimate life challenges," Jones said. "He addresses them exemplarily. He has to fight the kinds of things that make those challenges for people. He has to fight that. I'm seeing him take the logic and the mentality of using what he's been through there, and I'm seeing him bring it over to his game and bring it over to being the professional he potentially might have the chance to be."
With only 38 games played in six seasons, Gregory should still be in tip-top shape compared to other 28-year-olds who are starting to get worn down by the constant grind of the NFL. Jones is hoping Gregory's fresh legs can give him an advantage in 2021.
"He's got a lot of tread left on his tire," Jones said. "He really hasn't, if you think about it, had a lot of wear and tear relative to as many years as he's now been with the Cowboys."
Gregory says he's a changed man
After four suspensions and 46 missed games so far in his NFL career, Gregory has finally learned his lesson about staying out of trouble. Speaking at last month's mandatory three-day minicamp, he said he's a changed man heading into the season.
"It's a lot of self-love," Gregory said. "There was a time in my life when you could ask me to say one good thing about myself and I couldn't. I could say 20 bad things.
"I have come a long way from that. I can say a lot of good things about myself. I am proud of myself. I am proud of where I am at. I am proud of the journey I took. A lot of guys don't make it as far as I have."
The Cowboys will need Gregory healthy and on the field this year if they want to see their below-average defense improve in 2021.