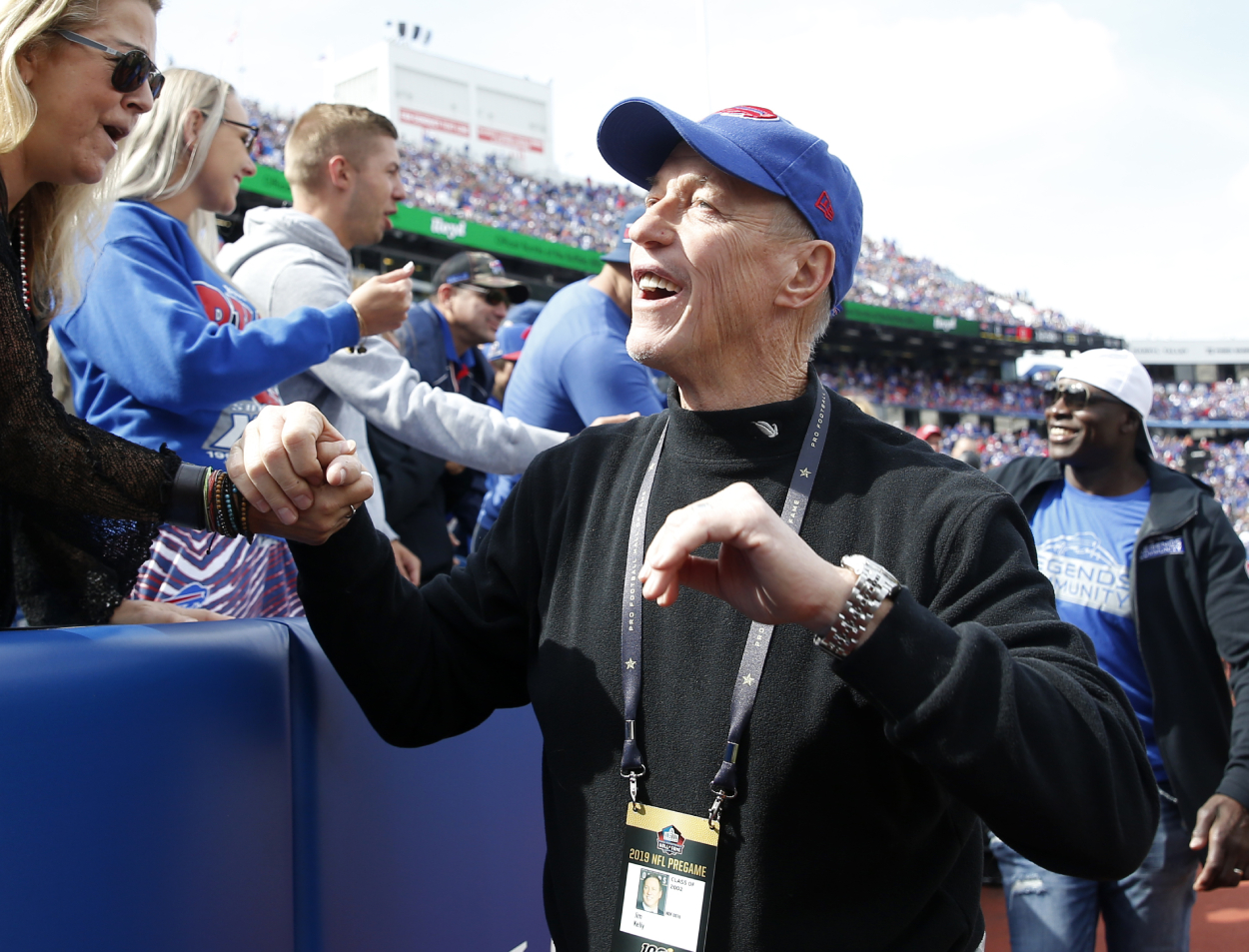 Jim Kelly Gives Update on His Cancer Battle
Former Buffalo Bills quarterback and NFL Hall of Famer Jim Kelly gives an update on his health after multiple cancer surgeries.
Jim Kelly has proven to be one of the toughest guys in the NFL. The former Buffalo Bills quarterback has shown he could take a hit and bounce right back. Off the field, Kelly is just as tough. Kelly has battled through multiple cancer surgeries and recently gave an update on his health.
Jim Kelly was a warrior on the football field
Jim Kelly spent 11 years in the NFL playing quarterback for the Buffalo Bills. Kelly guided the Bills to four straight Super Bowl berths, although the Bills lost all of them. He was a five-time Pro Bowler and was the leader of Buffalo's high-powered K-Gun offense.
Kelly was also a tough-as-nails quarterback. He went all out and never looked back. "That's why I ran the no-huddle offense, that fast-paced offense. That's the way my life has always been," said Kelly in a 2019 article in GoErie.com. Injuries never stopped him on the field. Although he was never able to win the big one, Kelly is definitely a winner.
He finished his 11-year career in the NFL with a 101-59 record in the regular season. He was 9-8 in the postseason. Kelly finished his career with 237 touchdown passes and added 21 more in the playoffs. He was inducted into the Pro Football Hall of Fame in 2002.
Kelly has had three bouts with cancer since 2013
Jim Kelly has had multiple surgeries to help prevent the spread of cancer that invaded his jaw back in 2013. Since the 2013 diagnosis, his cancer has returned twice. Through it all, Kelly has remained tough, upbeat, and fast-paced – just as he was when he was wearing that No. 12 Buffalo Bills jersey.
According to GoErie.com, Kelly used his cancer diagnosis as a way to help others. He's traveled the country to share his story and offer hope to others who have also been affected by cancer. "I get the senior citizens, I get the mid-age and I get the kids. I try to hit all of them," he said. "When you travel and you talk to people and you see people and you hear what they're going through, you find out after you talk to them how much of a difference it has made on their life.
"And not only from a standpoint of people that are being affected but also the people that are caregivers, the people they surround themselves with, whether it's immediate family or other relatives. It's being able to see that what you're saying is having an impact on people's lives."
Kelly provides an update on his health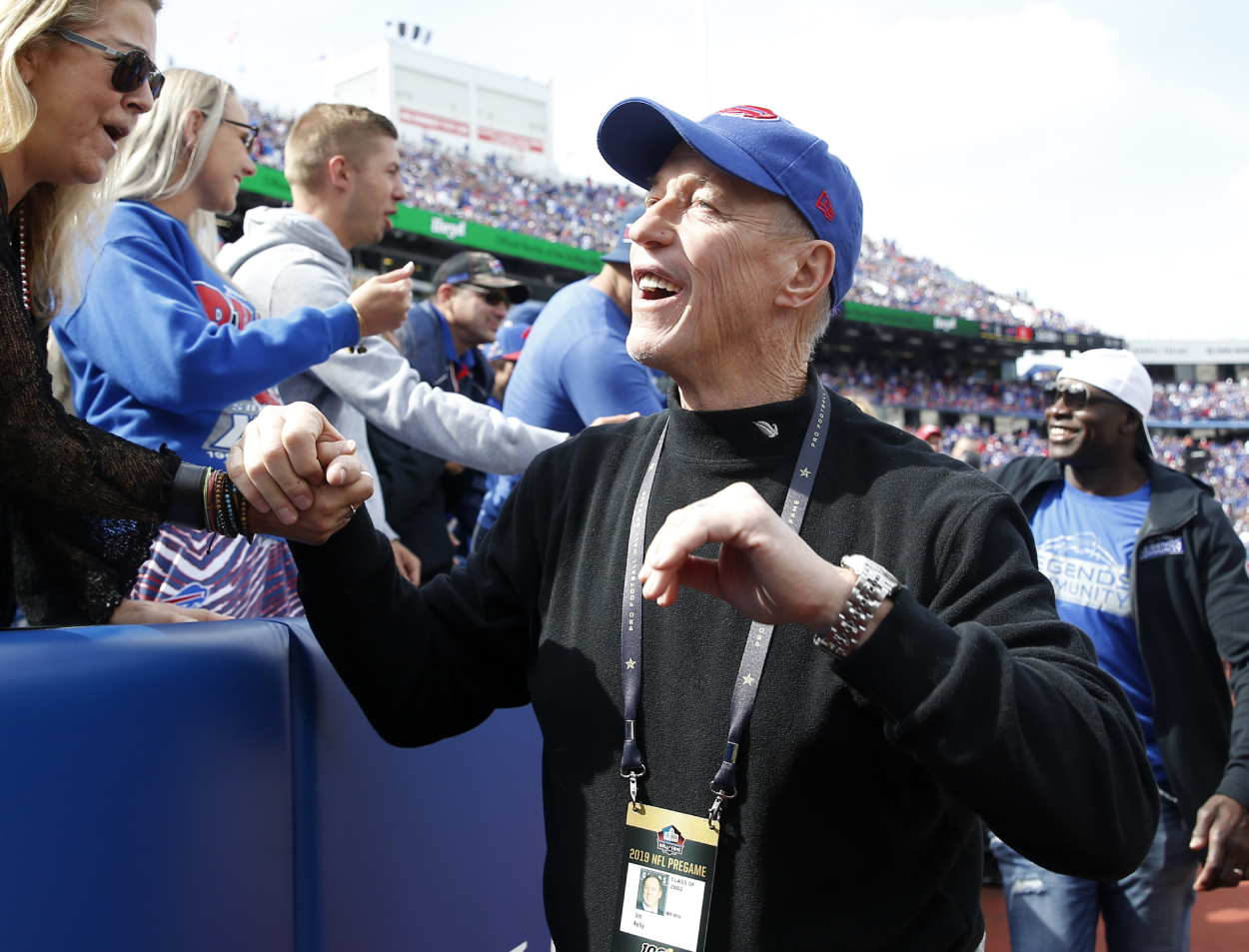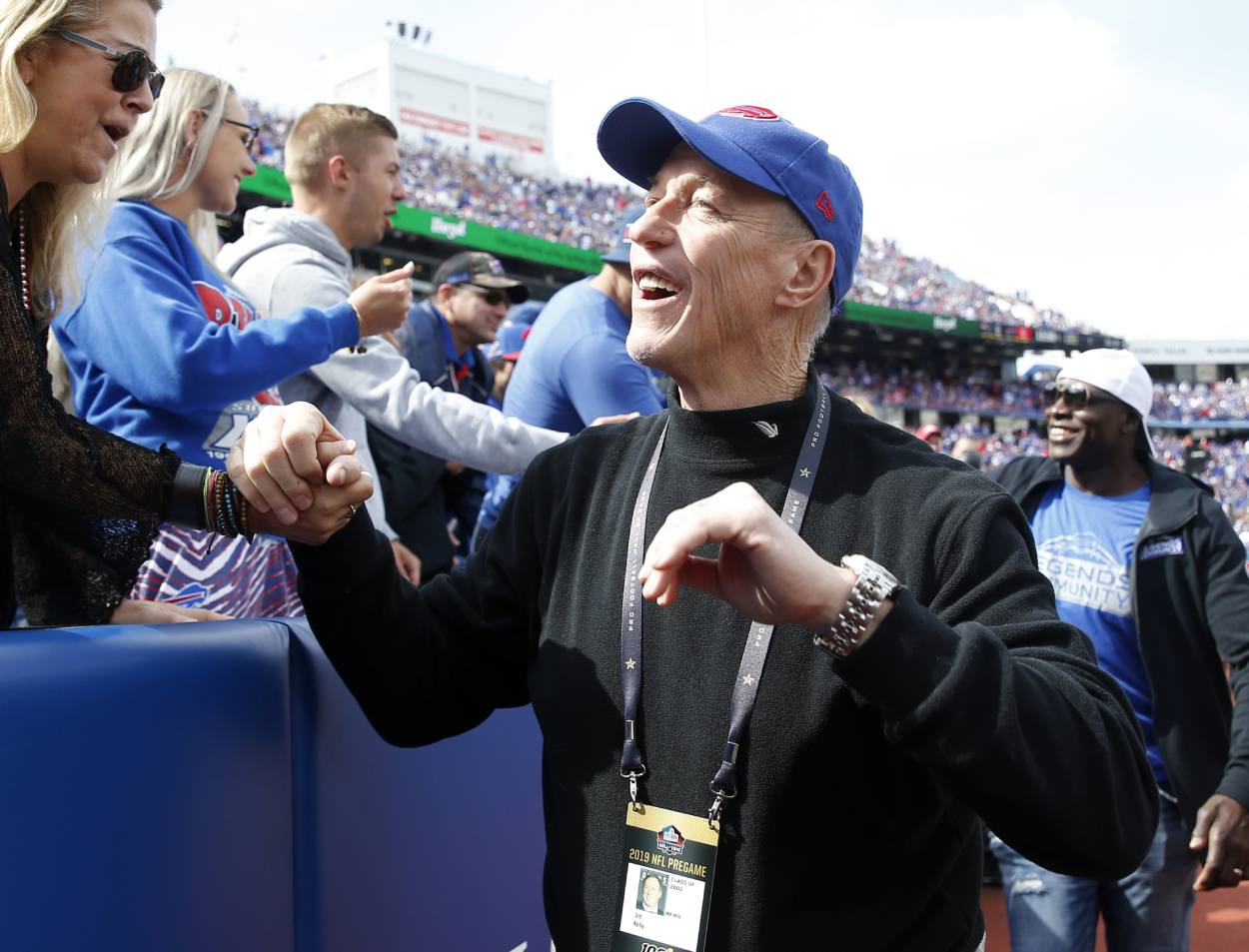 During an interview with Doug Flutie, another former Buffalo Bills quarterback, Jim Kelly provided an update on his health. Kelly was a guest on Flutie's debut episode of his podcast, Flutie Flakescast, right before the Super Bowl. Flutie asked Kelly about his health and how he was handling life during a pandemic.
"I'm feeling pretty good," Kelly told Flutie. "I just had a biopsy taken off a thing off my nose. It's ruining this good-looking mug. Doing good. Staying COVID-free and just hope it stays that way for a long time."
Flutie followed up by asking if he was COVID-free and cancer-free. "Yeah, everything good. I had my (checkup) about two months ago, and I'm totally cancer-free and I thank God for that. I'm doing fine. As you know, COVID is driving everybody crazy and I'm just trying to stay safe and healthy and stay away from anything that would take me down."