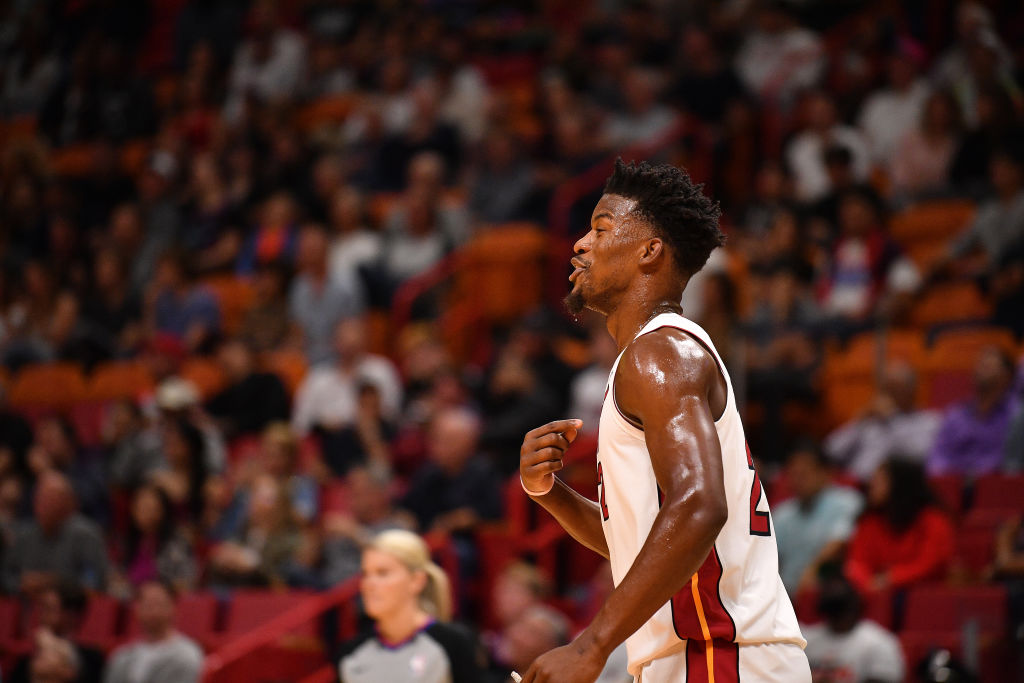 Jimmy Butler Says This 1 NBA Player is Clearly the Best in the Game
Jimmy Butler says one player is far and away the best in the NBA, and it might not be who you think it is.
Jimmy Butler is great at many things, but there might not be anything that he is better than defense and talking. From his infamous practice with the Minnesota Timberwolves that led to an ESPN interview to his penchant for ending up in situations that don't concern him, Butler finds a way to make headlines off the court as much as on. Recently, he combined these two abilities to discuss who he believes is the best player in the NBA. 

Who does Jimmy Butler believe is the NBA's best?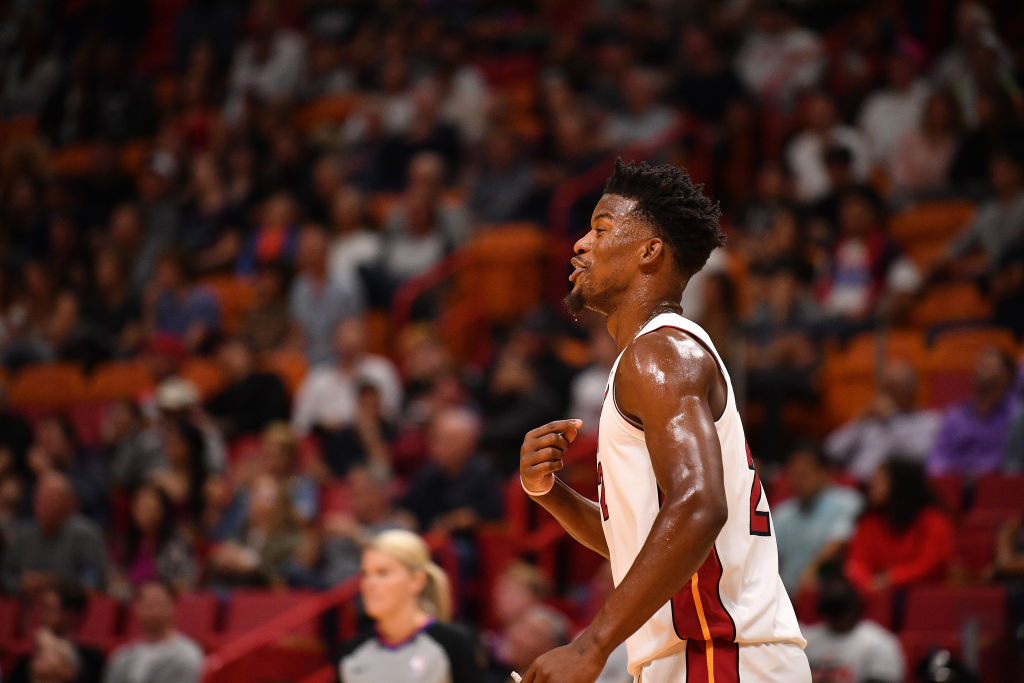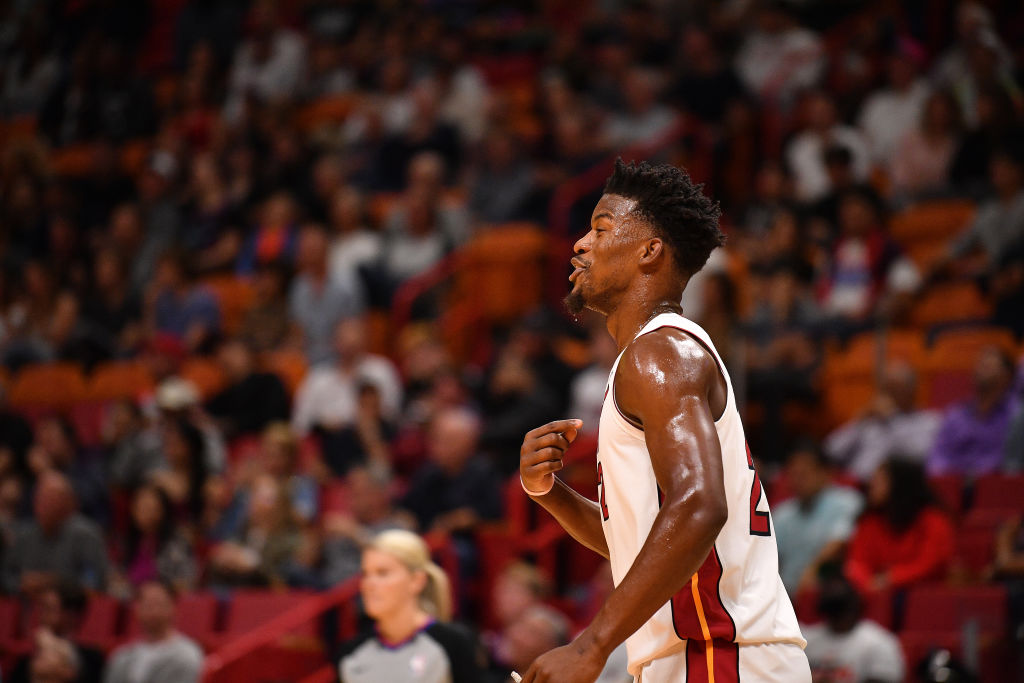 Jimmy Butler recorded a video for The Player's Tribune, a platform that lets athletes speak directly to the fans rather than relying on reporters and interviews. During the video, he talked about how hard it was to guard James Harden and broke down exactly why he believes him to be the best player in the league. 

Butler knows a thing or two about a player's offensive gifts, as he is the increasingly-rare star who is more likely to stun with his defense than an astronomical scoring display. Butler can give a team 20 points per game when he wants to, and he's doing just that. However, his greatest strength is his on-ball defense. On any given season, he is likely to put up somewhere around two steals a game while locking down the best guards and forwards in the NBA. 

What makes Harden so difficult, according to Butler, is his ability to score from so many different places. He broke down all the reasons as he continued to speak. 

Why Butler calls Harden the best in the game
James Harden can score from anywhere. That is what makes him so difficult to guard, even for the best players. Butler explained that when he talked about all of the weapons that Harden possesses. 

"The guy is averaging 39-and-a-half points," Butler said (per The Athletic). "In the streets, that's 40. That's James Harden. I mean, he's a lefty. You want a mid-range pull-up, you want a floater, you want a layup, you want a dunk, you want a free throw."

Harden isn't shooting poorly from any part of the floor. He is shooting 65% at the rim, 49% from within 10 feet, 42% from 10 to 16 feet, and 50% from the two-point range outside of that. From deep, Harden is shooting 35%, but for a player who can get shots as often as he does, that 35% is valuable. 

His 39 points per game average thus far might be the most impressive scoring season that anybody not named Wilt Chamberlain has had. He is currently on pace to outscore both Kobe Bryant and Michael Jordan during their best seasons, and while the current style of play in the NBA does help, the fact that he does so with such a balanced scoring effort makes him truly unique from within that group. 

His balanced scoring is genuinely terrifying, but his go-to weapon might be what makes Harden scariest. 

James Harden has a lethal step-back
Harden's game isn't easy to digest for a lot of NBA fans. He tends to jump into defenders to pick up a foul, and many believe that he travels on many of his highlight plays. The step back is one instance where NBA fans accuse him of traveling, but Jimmy Butler isn't about to make excuses for the shots effectivity.

"He's legendary for his step-back," Butler said (per The Athletic). "You can say that it's a travel, you can say it's not a travel. Ref doesn't call it, so I'm all for it. Find a way to stop it, travel or not."

Butler respects Harden and everything he does. In a league where players, including Harden, are constantly complaining to referees and trying to get the upper hand, Butler appears content with watching greatness unfold in front of him. Butler may occasionally find himself in headlines for the wrong reasons, but his grasp for the game is off the charts, and when he breaks down the game, NBA fans would be wise to listen.