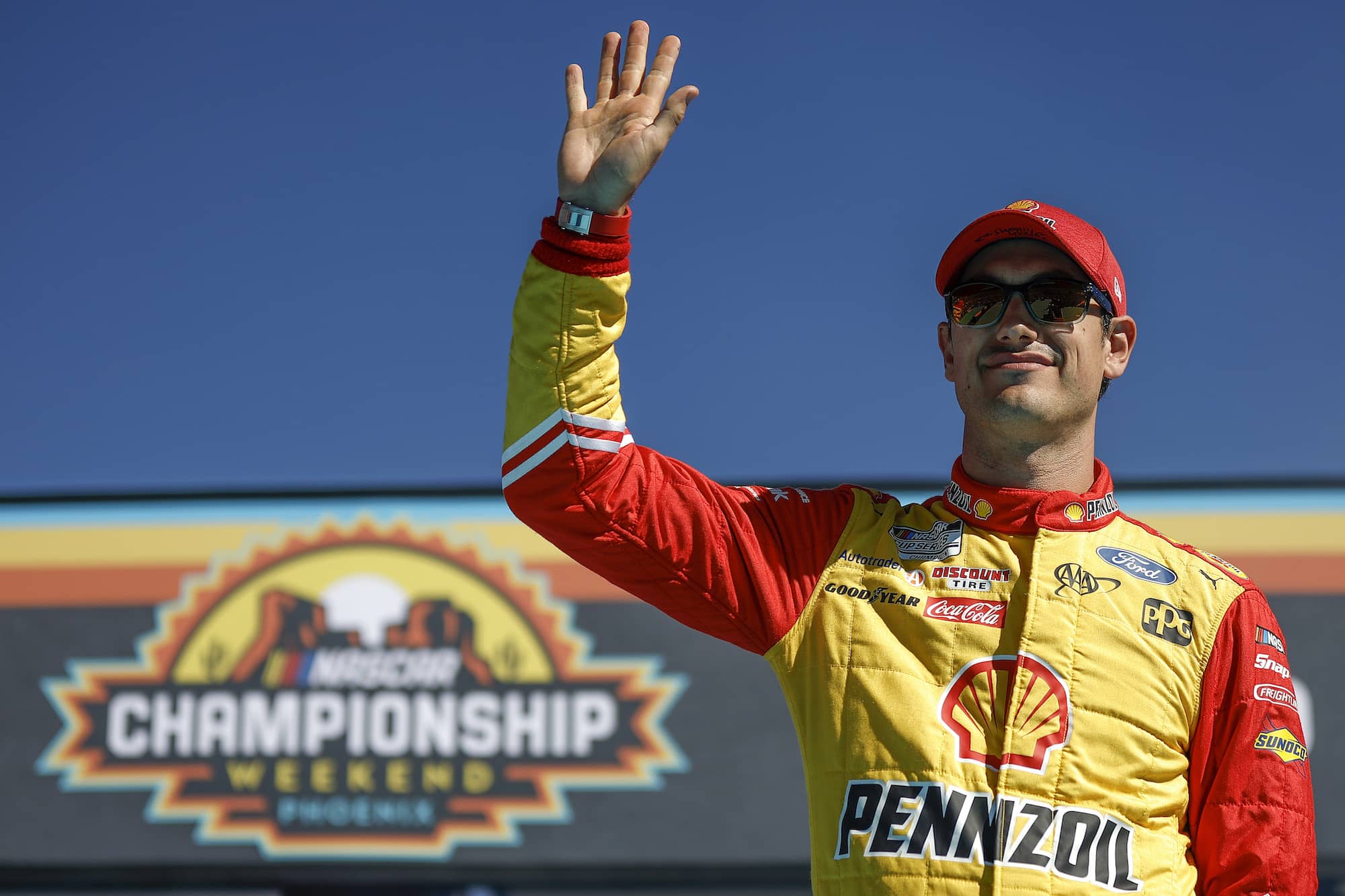 Joey Logano Candidly Opens Up About His Medical Condition and the Most Recent Steps He's Taken to Address It
Joey Logano had a fantastic 2022 and this week the two-time champion opened up with his fans on social media about a medical condition he's had and how he's successfully treating it.
Joey Logano predicted before the 2022 season that it would be his year with "The 22 in '22" as his mantra. It turned out pretty good for the Team Penske driver, who won multiple races and, most importantly, captured his second career Cup championship. 
Things were just as positive off the track as he and his wife welcomed their third child and first daughter. This week, in the midst of the offseason, Logano showed a side rarely seen in a video shared on Twitter and talked about a medical condition he's had for years and the latest steps he's taken to manage it.
Joey Logano races to championship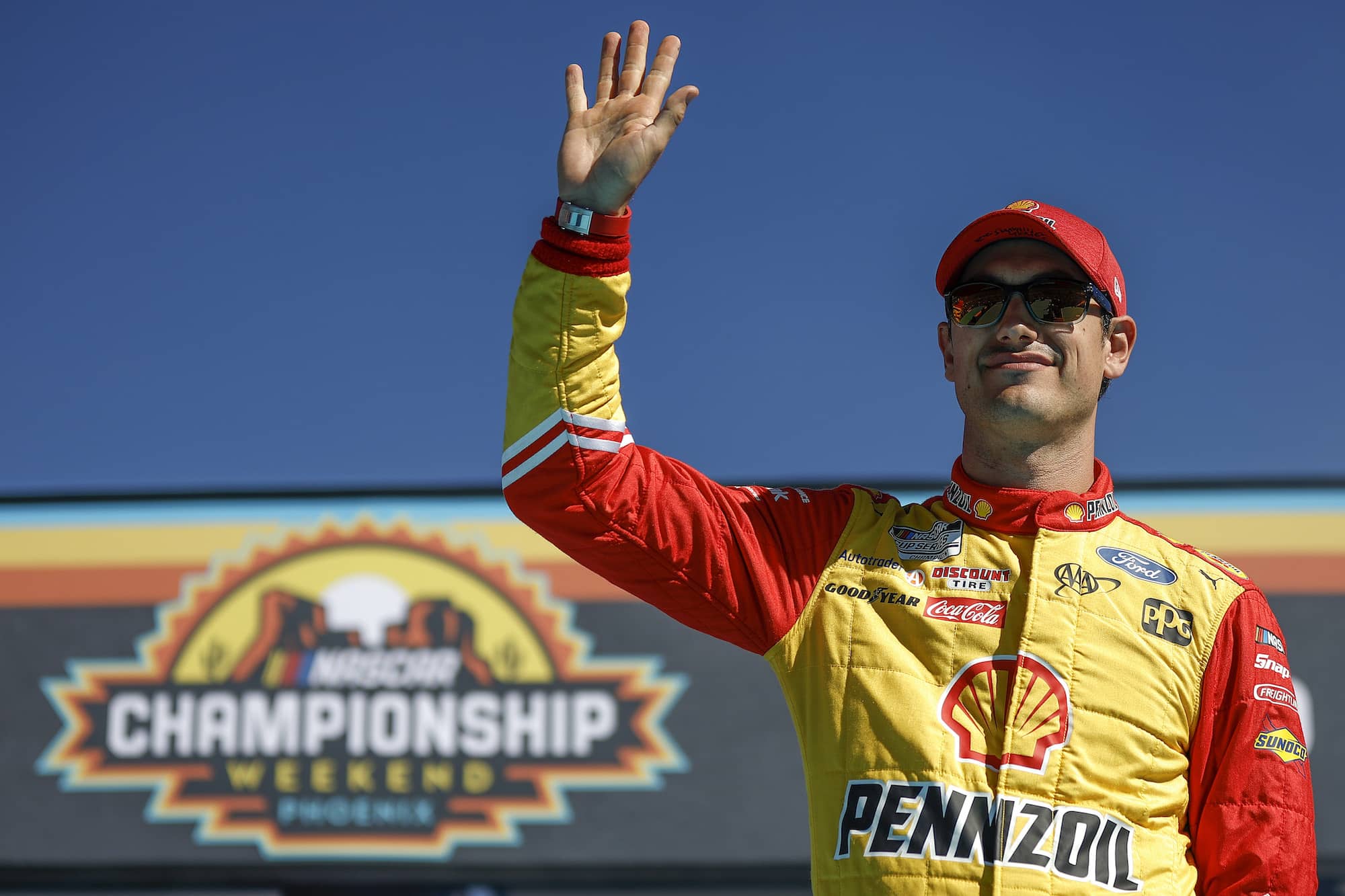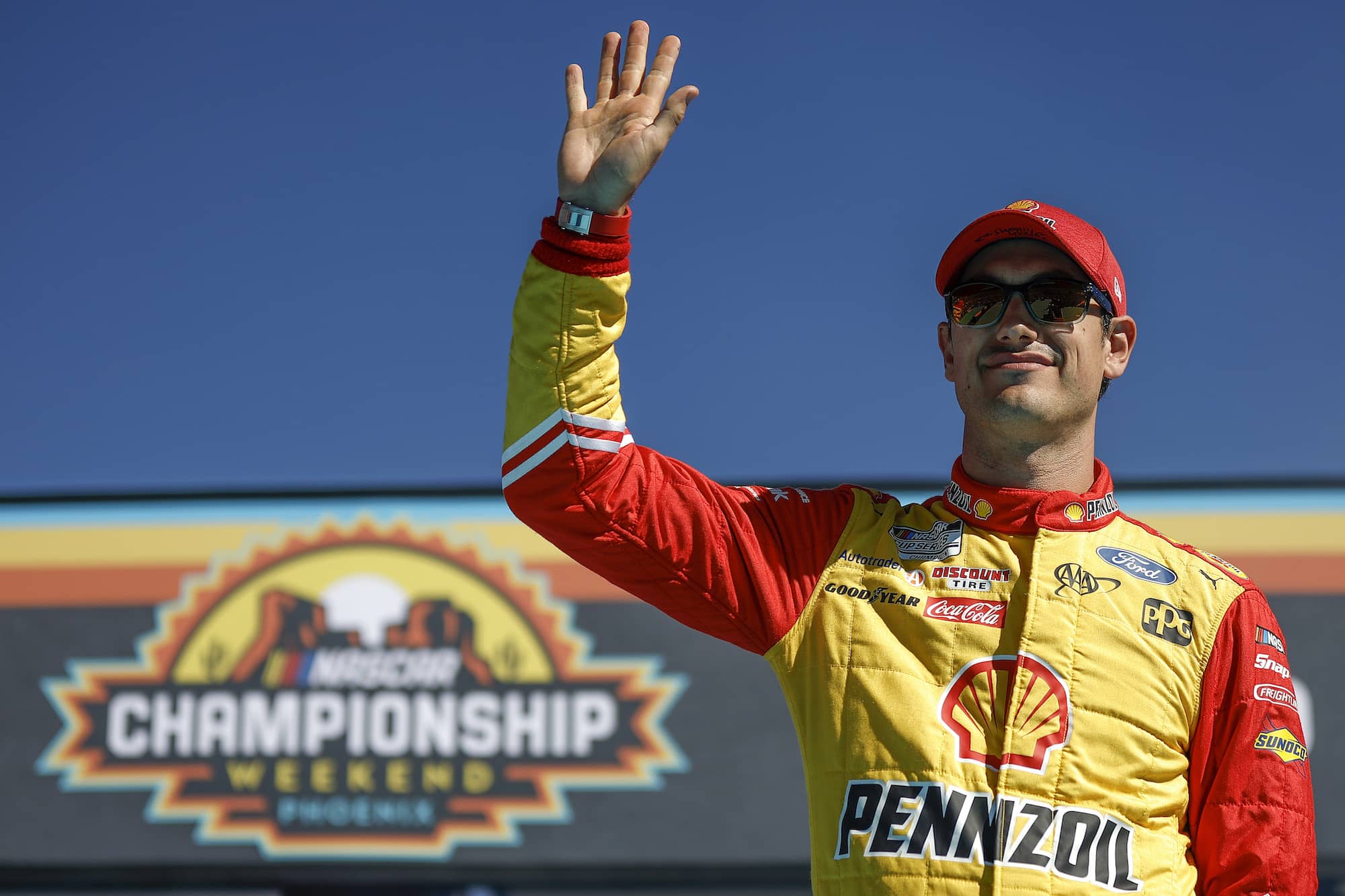 If anyone doubted how serious Joey Logano was about winning in the 2022 season in the new Next Gen car they didn't have to wait long to find out. The 2015 Daytona 500 winner sent a message in the car's first-ever competitive laps in the LA Coliseum, holding off Kyle Busch for the win at the exhibition Clash. 
The veteran driver carried that momentum into the first points events early in the season to the tune of three top-5 finishes in the first 10 races. He finally had his breakthrough at Darlington, winning the race and securing a berth in the postseason. 
It was in those playoffs that Logano elevated his already consistent game from the regular season, winning the pivotal race in Las Vegas and advancing to the Championship 4. With weeks to prep for the title race, the No. 22 crew put together a top car and the driver showed it, dominating in the season finale race at Phoenix, leading most of the race and edging out Penske teammate Ryan Blaney for the win. 
Logano addresses medical condition
It's hard to imagine 2022 going any better for Logano. This week the driver provided an off-season update and he got personal. That's because he shared a video with Brooks and Dunn's "Brand New Man" playing in the background that showed the driver riding around in an off-road cart before stopping close enough for the camera to get a good shot of him taking off his helmet and running his fingers through his hair. 
"For years I've battled with alopecia and early hair loss," Logano said about the autoimmune disease. "Many don't notice since I wear a hat or helmet most of the time. I decided to do something about it and I couldn't be happier. The great people at @HairClub found the perfect solution for me and my busy lifestyle #HairClub."
Kyle Larson and family can relate
Logano's condition affects millions of people in the U.S. each year, and, interestingly, it's not specific to males. In September, Kyle Larson's wife, Katelyn, went public about the condition and how it affects their young daughter to raise awareness during Alopecia Awareness Month. 
"I would stress about it and be very emotional about it because, as much as I knew nothing really bad was happening to her, it was just hair that was being lost, people would look at you and stare at you and ask, 'Why does she always have a hat on her head?'" Larson told TobyChristie.com. "She kind of looked like she was going through chemotherapy losing her hair.
"I just wanted to protect her from anything that might come out later. But I also think it's good to talk about it and let people know that things are happening in our lives." 
Joey Logano can relate. He's dealt with the disease for years and, based on his recent tweet, has found a solution that works for him. The driver of the No. 22 has had a good 2022.