Joey Logano's Team Penske Decision Is Shocking Because of the Timing
If there's a driver in the Cup Series with a better arrangement than Joey Logano, then he's doing a fine job of hiding it. Logano opens the 2023 season as a two-time series champion, the winner of 31 races in the top series, and the owner of job security unlike that of anyone else in NASCAR.
One shudders to think what he could have held out for had Logano not signed his contract extension three months before winning the 2022 Championship 4.
Joey Logano comes into 2023 at the top of his game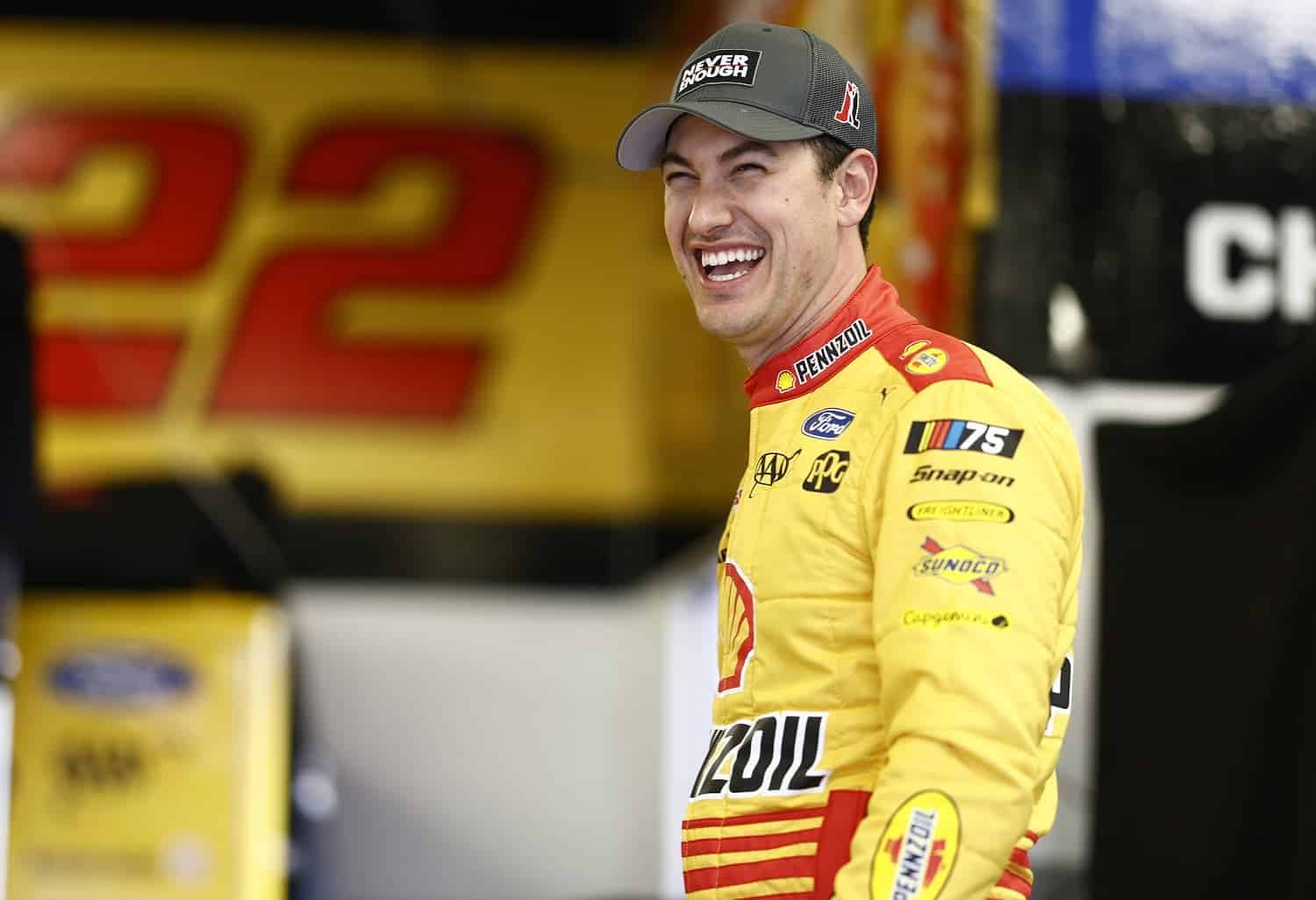 At just 32 years old, Joey Logano hasn't even hit the generally regarded prime of a NASCAR Cup Series driver's career. The reflexes remain sharp into the early 40s, and the experience built up over many seasons typically means the 35 to 40 age bracket is prime earning time.
Yet, here's Logano, rolling into 2023 with two of the last five season championships already under his belt. He's Team Penske's only champion besides Brad Keselowski (2012) and the first Ford driver since David Pearson to score multiple titles.
He's also won a Daytona 500, further establishing his all-but-certain NASCAR Hall of Fame credentials.
Joey Logano's arrangement with Roger Penske is shocking
Joey Logano recently sat down with Graham Bensinger for a lengthy interview covering plenty of ground, but the big news that emerged came courtesy of Tom Logano, the NASCAR star's father. It turns out that Logano's latest contract extension will extend his stay at Team Penske deep into the future.
"Well, he's got this year and five more on the next contract, so he's got six more years in the bank," Tom Logano revealed to Bensinger. "That gets them up to 37-38, and then I don't know. My gut is … 39 years old to 41 years old. Somewhere in there, he's going to hang it up."
Six years carries Logano through 2028. Other than Hendrick Motorsports driver Chase Elliott (2027), there are no known deals approaching that. Hendrick's Kyle Larson and William Bowman are signed through 2026, and the contract Chase Briscoe signed in January possibly goes that long, too.
Logano signed the extension three months before winning his second Cup Series crown.
"Yeah, I should have waited. I did it too soon," he said, bursting into laughter. "I did it in middle of year. Should have waited 'til the end of the year. I'm not sure that would have made a difference, but yeah."
He's found a home at Team Penske
With his fourth full Cup Series season at Joe Gibbs Racing not going anywhere aside from his second victory – keep in mind he also won nine Xfinity Series races that year – Joey Logano announced in September 2012 that he was moving to Team Penske. With 29 wins in his first decade there, he cannot fathom leaving  even if he goes through a down phase in his career.
"I don't want to be known as the person that leaves when it gets hard," he said. "It's the same way in relationships and marriages, and I get it; there's some things you just can't fix, right? Sometimes there's frustration. You try really hard, and you can't make it work. Got it. That definitely could happen.
"I've been through that one time in my life with Gibbs and moving to Penske. But if you get something that's pretty dang good and have somebody that's been loyal to you and has helped you grow and done what Roger Penske has done for me, I've got no reason to leave. I'll be here for a while, which is what I wanted. I went in (to negotiations) saying I wanted more years than they offered me because I had no reason to go anywhere else."
Now, he has security through 2028. But Logano seems to be looking beyond. When 2027 rolls around, he may be thinking about tacking on another five years or so.
"I am born and bred to be a race car driver and that's what I'm really, really good at," he said.
Got a question or observation about racing? Sportscasting's John Moriello does a mailbag column each Friday. Write to him at [email protected]