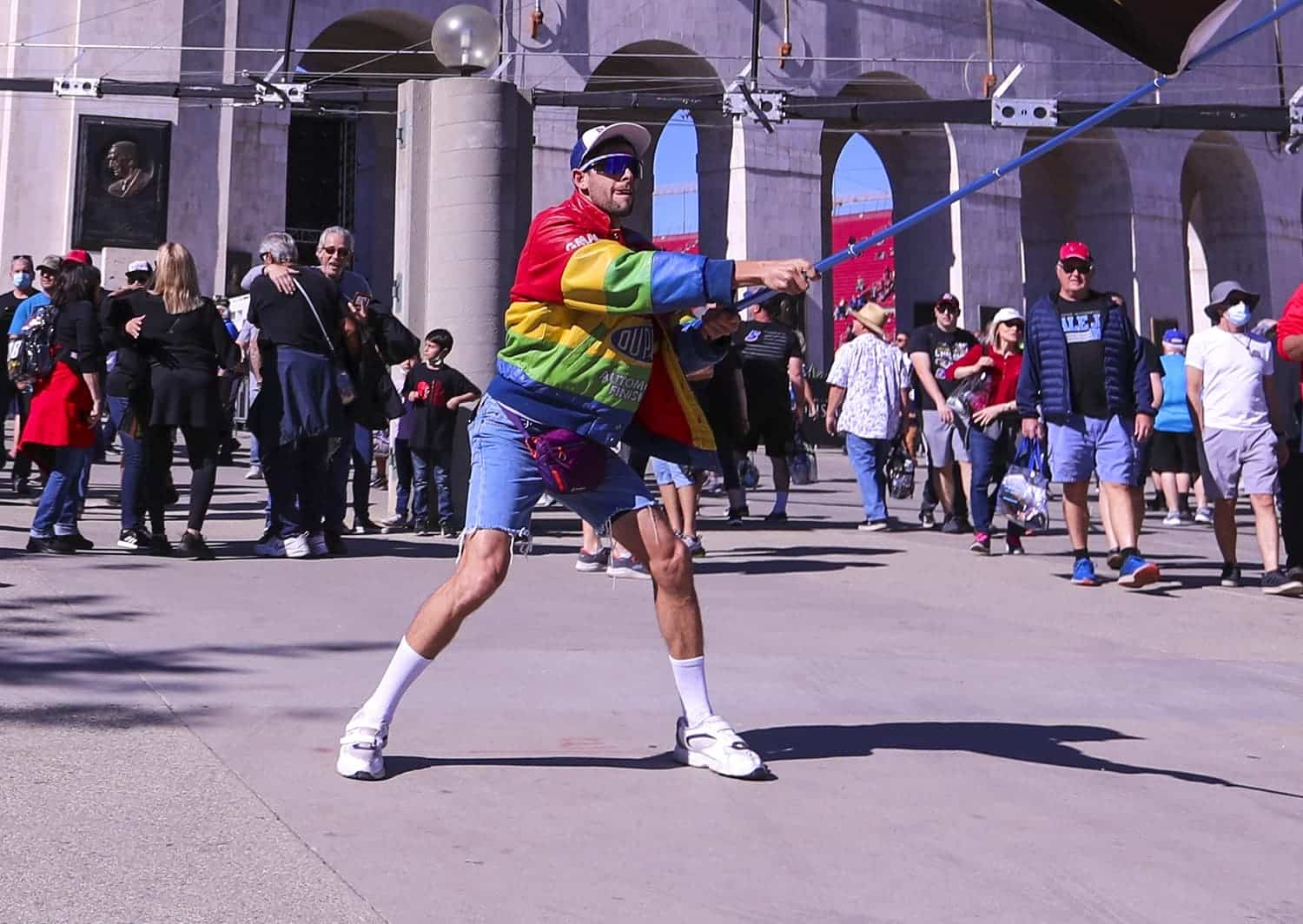 Jordan Taylor Scared Darrell Waltrip by Crashing a Live Fox Sports Interview
Driver Jordan Taylor pulled a fast one on Darrell Waltrip by interrupting an interview on live TV.
Can we get a GoFundMe going to buy Jordan Taylor a seat in the remaining Cup Series races? Making his debut in Chase Elliott's place at Circuit of the Americas, the sports car star acquitted himself well after getting shoved from fourth place to 13th on the opening turn.
Forget Taylor's driving, though. NASCAR needs the man's personality, although Darrell Waltrip might have disagreed for a brief moment five years ago.
Jordan Taylor finished a deceptive 24th in Chase Elliott's No. 9 Chevy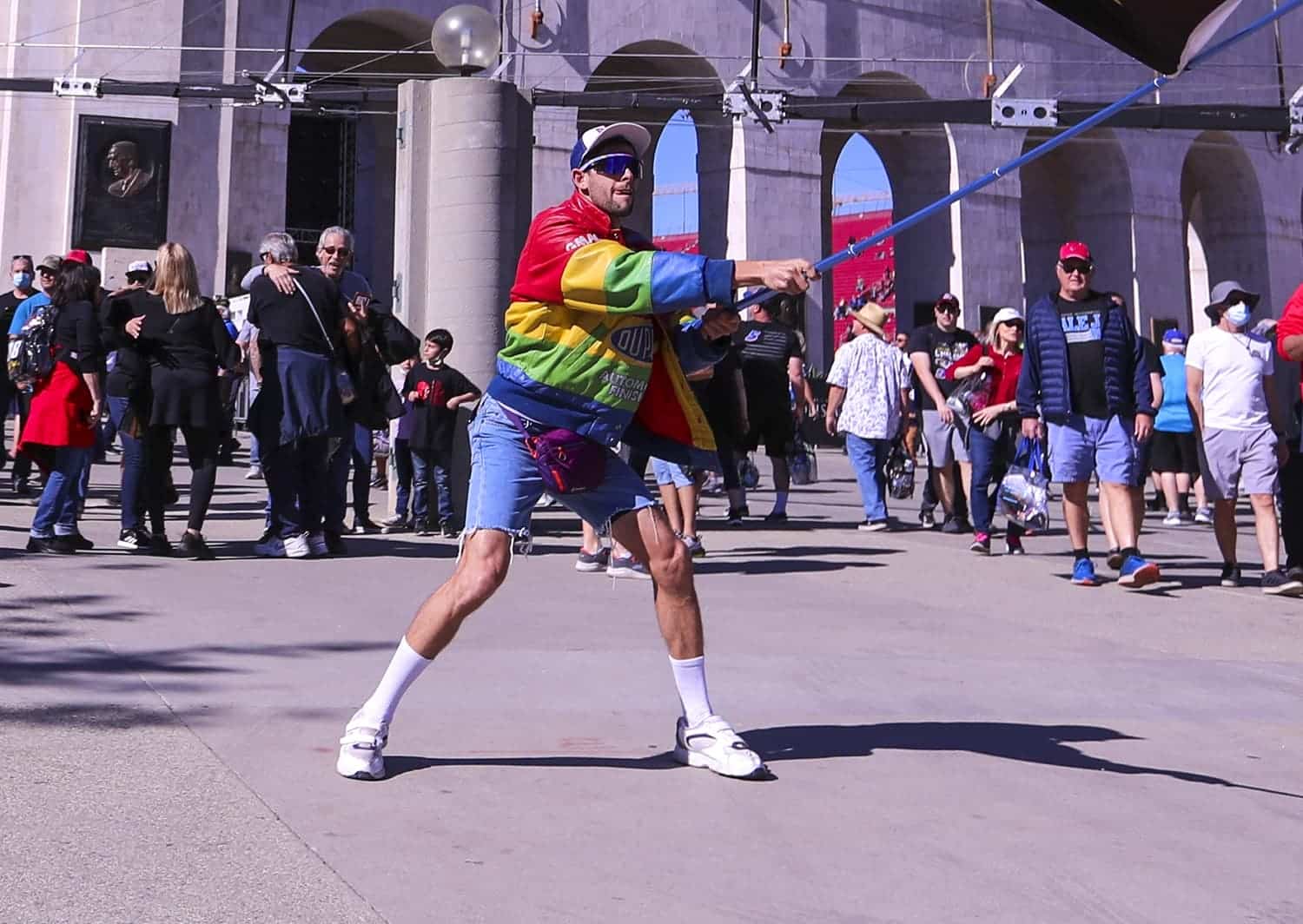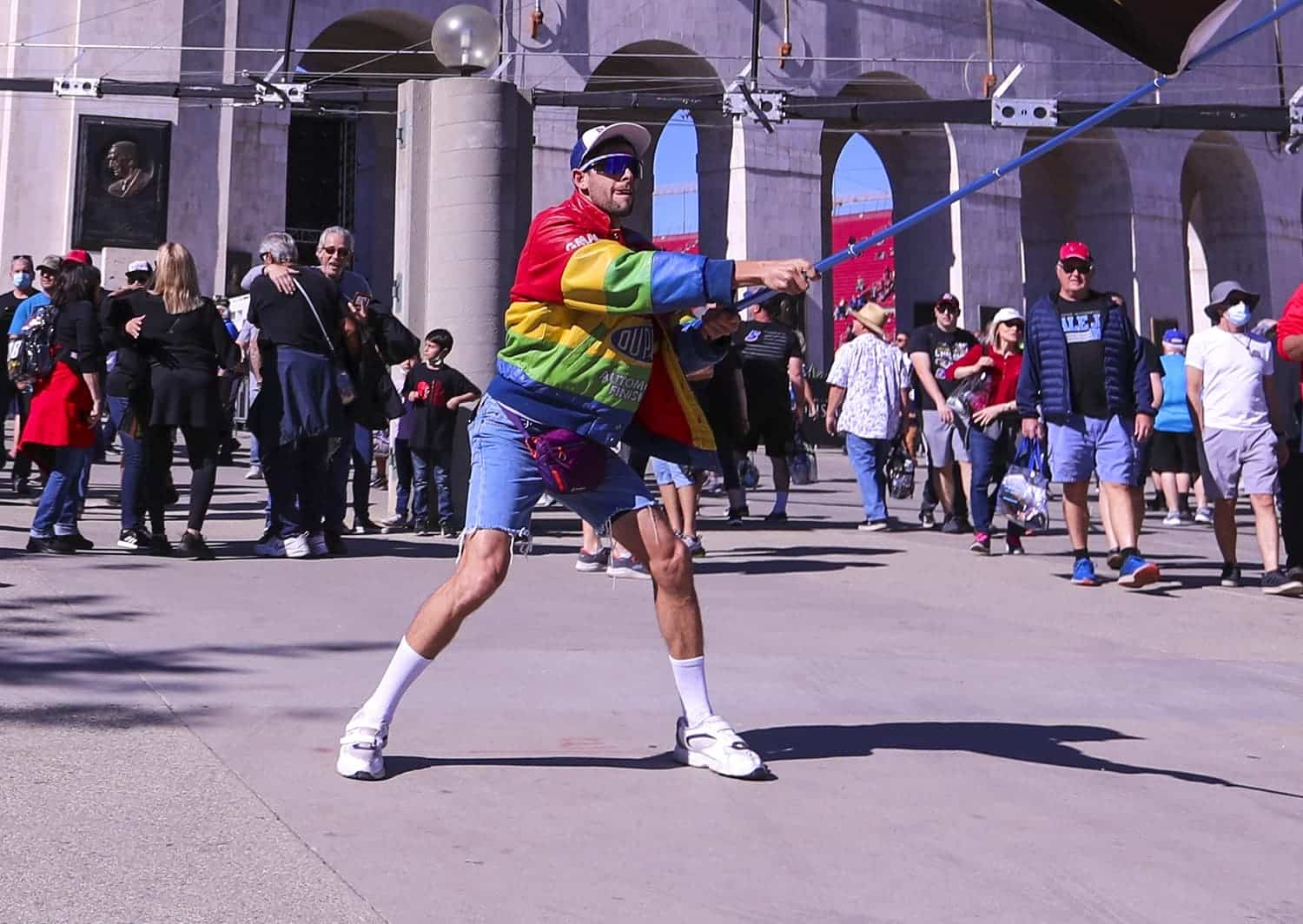 Former Formula 1 stars Kimi Raikkonen and Jenson Button have the higher profiles among casual racing fans, but they weren't the guest drivers with the greatest potential upside in Sunday's Cup Series race at Circuit of the Americas. That honor belonged to Jordan Taylor.
Taylor, an accomplished driver in the sports car ranks, was driving the No. 9 Chevy in place of Josh Berry, himself a substitute for Chase Elliott while the 2020 series champion recovers from a broken leg. It was his first NASCAR start, so he had every right to fail despite high hopes by people familiar with his work.
Taylor qualified fourth on Saturday but gave up nine spots almost immediately after getting roughed up in Turn 1 of Sunday's opening lap on the demanding road course. He came back to run as high as eighth in Stage 1 and fell back into the low 20s at times.
He was 11th to start the third overtime in a race that didn't want to end. Unfortunately, Taylor got collected in the final multi-car scrum and finished 24th in the race won by Tyler Reddick. That didn't come close to reflecting how well Taylor handled himself in his first NASCAR race.
Jordan Taylor did appear at a previous NASCAR race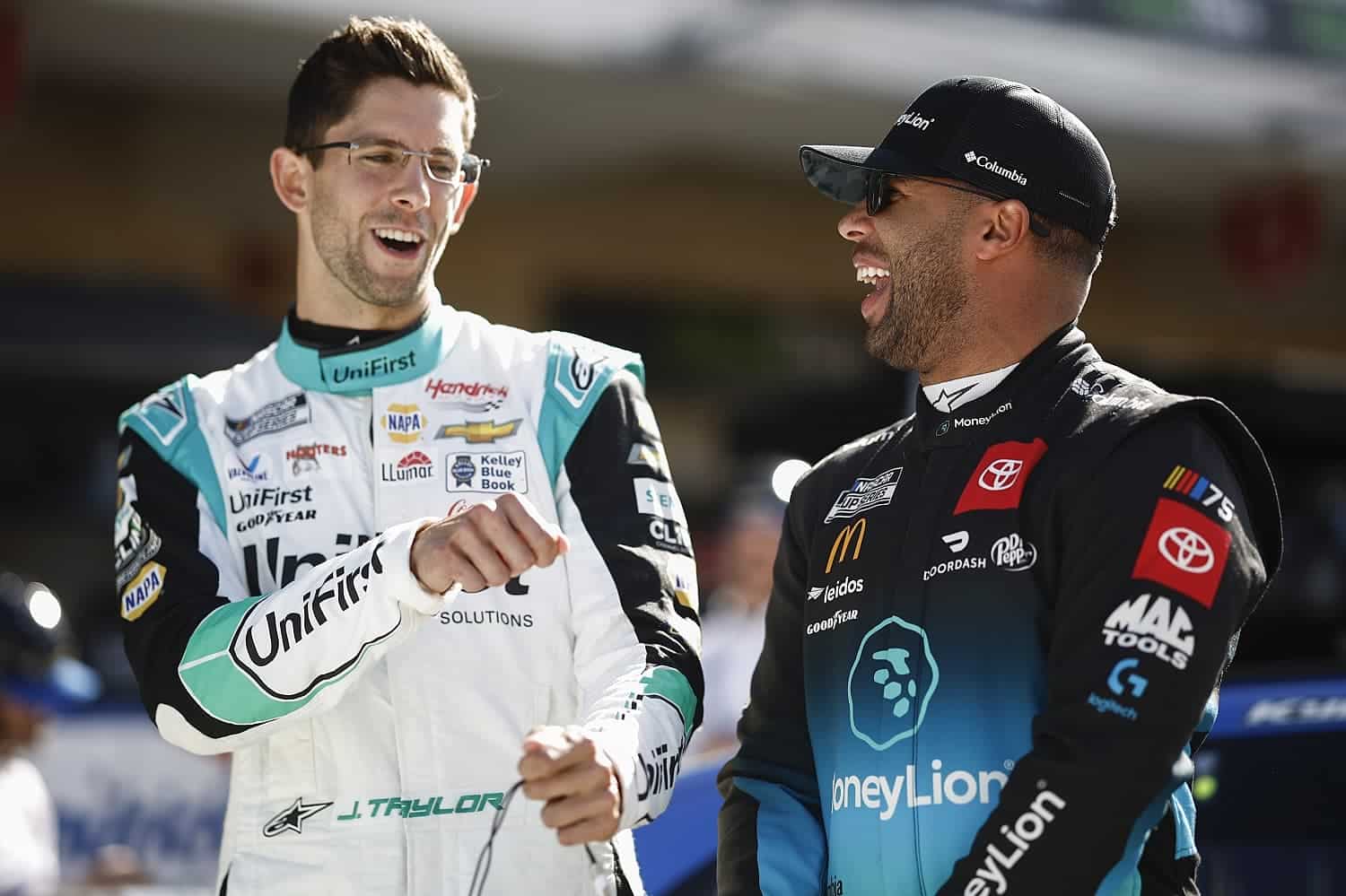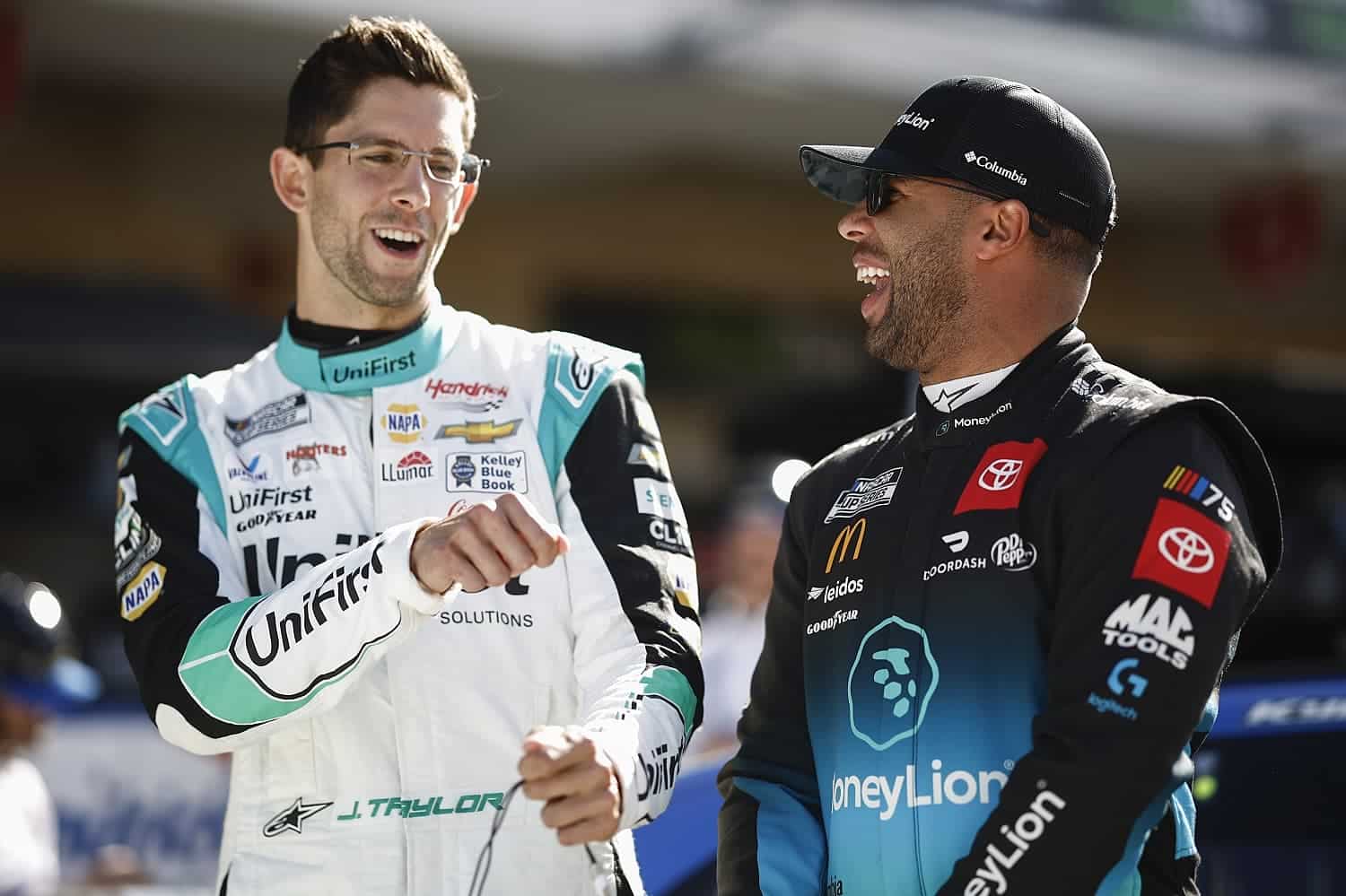 He may not have been driving, but Jordan Taylor showed up on a Cup Series starting grid back in 2018. Consistent with Taylor's demeanor and personality, it was hilarious to everyone except Darrell Waltrip.
Besides being a talented driver, the multi-time WeatherTech SportsCar Series champion is a pop-culture star. His presence on social media, particularly as alter-ego Rodney Sandstorm, has won him a legion of fans who don't even follow motorsports.
Five years ago, he took that persona to Talladega, where friend Jeff Gordon (they were part of a winning 24 Hours of Daytona team the previous year) and Darrell Waltrip were interviewing Brad Keselowski on Fox before the Cup Series race. Decked out in a gaudy Dupont racing jacket, "Sandstorm" crashed the interview and handed Gordon a sneaker to be autographed.
Gordon played along, but Waltrip was shocked by the party crasher and implored someone to call security. Keselowski, who was holding his daughter during the interview, also seemed surprised at first. However, he cracked a smile while telling Taylor, "I think you should stay away from my daughter."
Darrell Waltrip admits he got fooled
Further adding to the hilarity of Jordan Taylor's in-character intrusion of a live TV interview is that Darrell Waltrip shook Taylor's hand after Jeff Gordon signed the autograph. It was only after the segment ended and Fox went to a commercial that Waltrip learned that he'd been played.
"I was totally surprised, I had never meet @jordan10taylor," he wrote on Twitter, so I thought he was some race fan trying to get on TV, I soon realized it was set up by my partner, @JeffGordonWeb, hilarious!!"
Got a question or observation about racing? Sportscasting's John Moriello does a mailbag column each Friday. Write to him at [email protected]