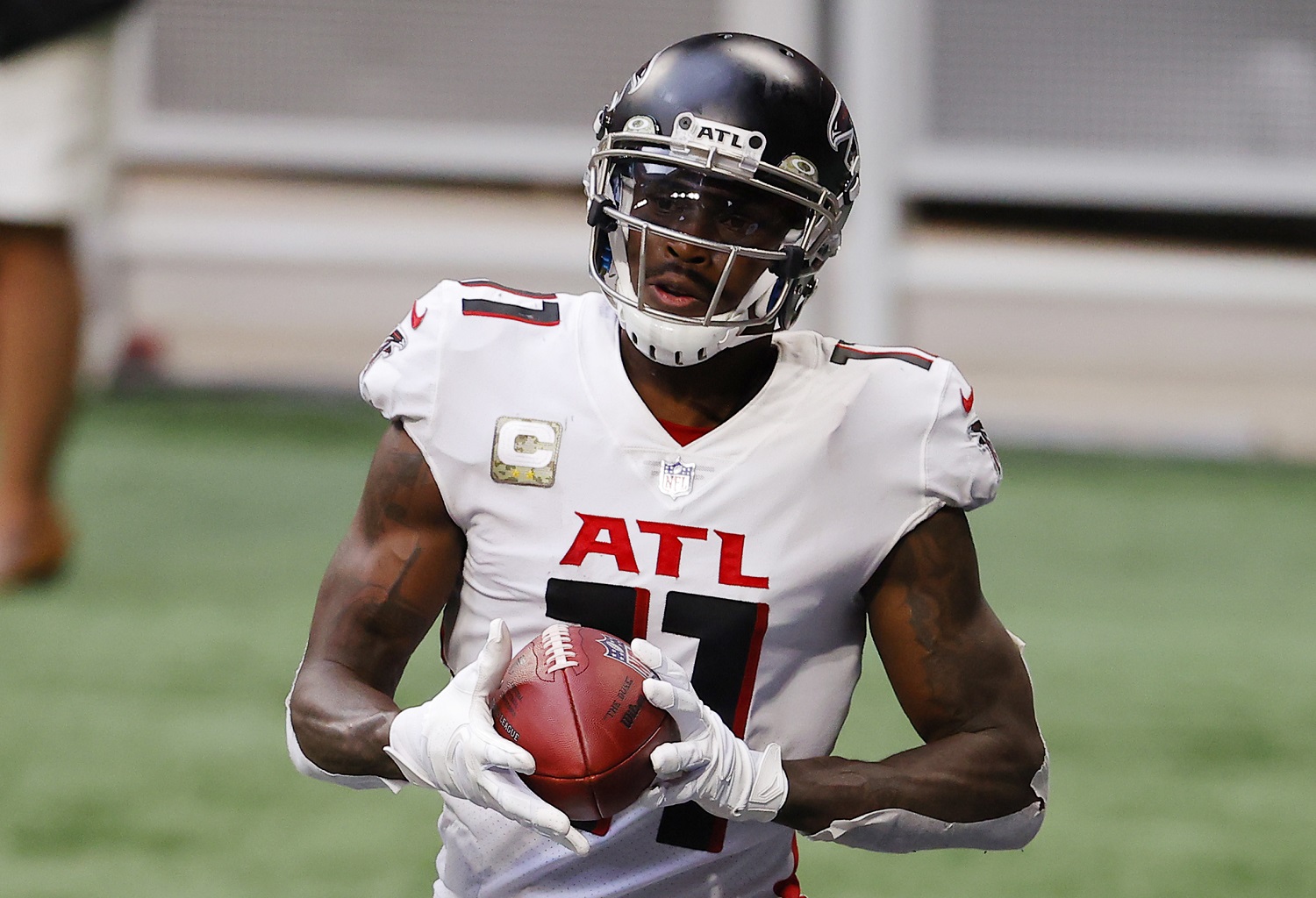 Julio Jones Has Cowboys Fans Riled up Over the Stupidest Thing Ever
Dallas Cowboys fans are reading too much into seeing Atlanta Falcons receiver Julio Jones wearing a Cowboys sweatshirt while visiting Dallas.
With just six 10-win seasons this century and no trips to the NFC championship game since the 1995 NFL season, the Dallas Cowboys have given an entire generation of fans almost nothing to get excited about. The fact that Julio Jones' choice of a wardrobe could send then into a tizzy says all we need to know about the state of Jerry Jones' franchise.
The Atlanta Falcons can't afford Julio Jones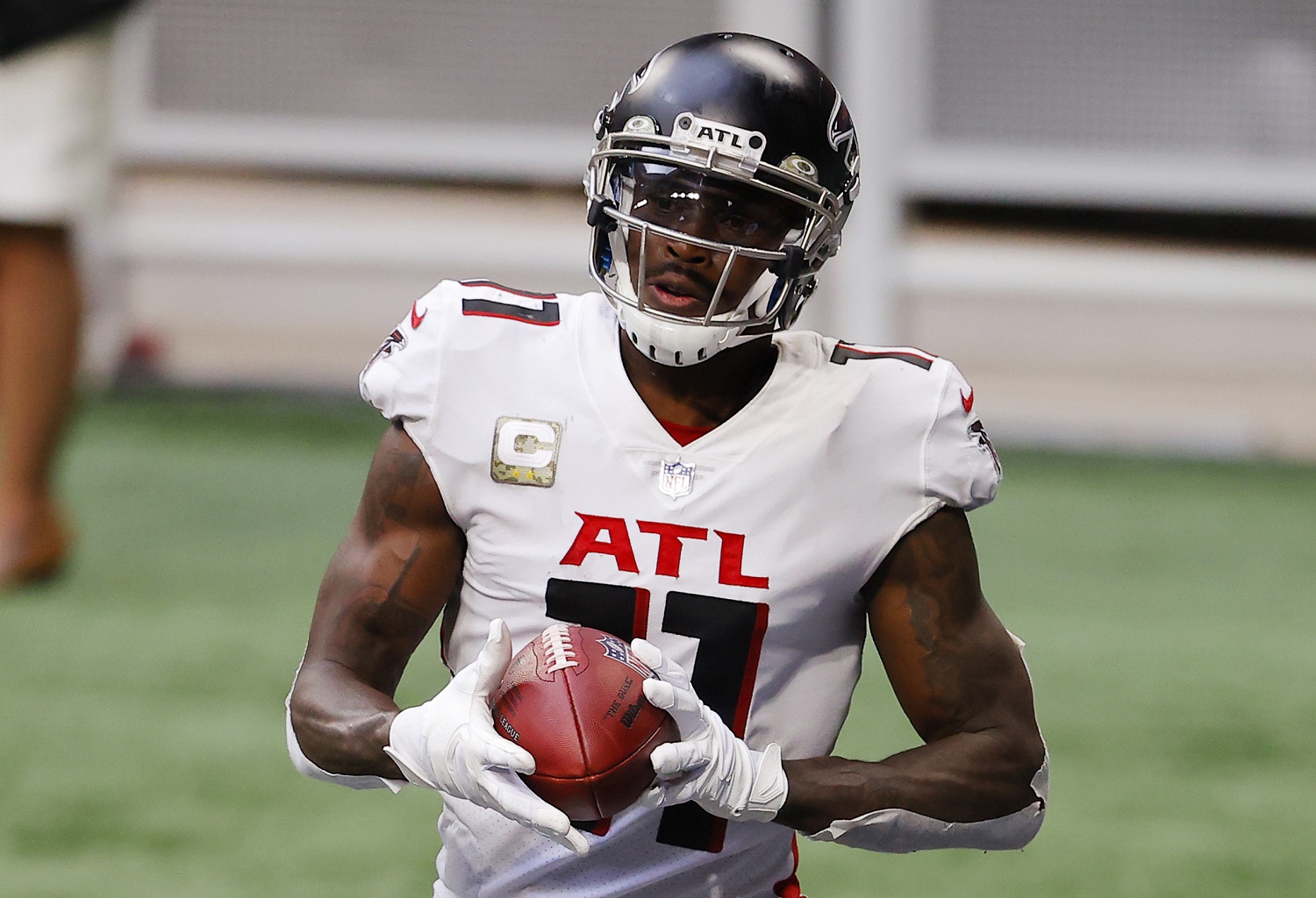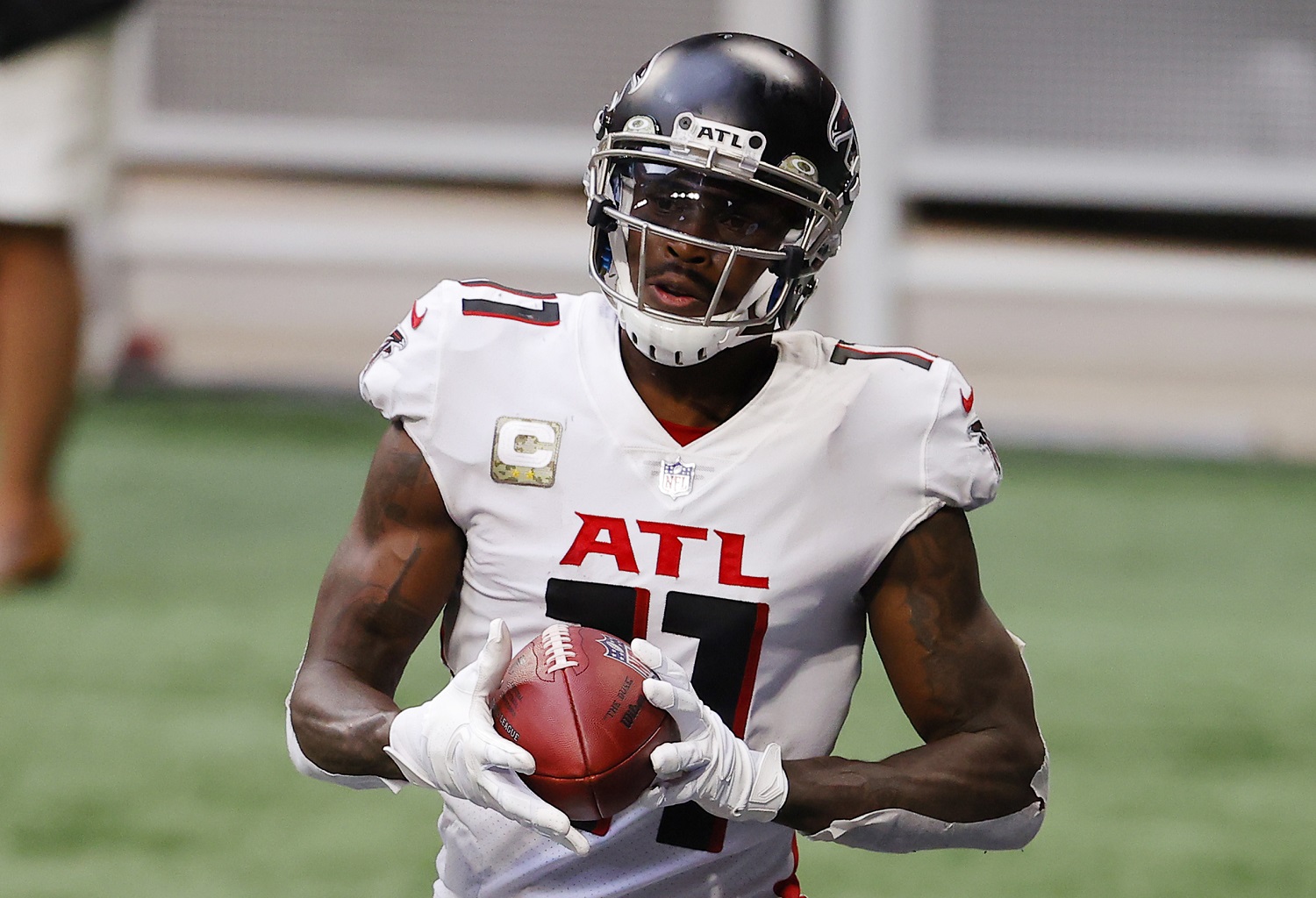 Jones has spent his decade-long career with the Atlanta Falcons and has produced great results: 848 catches in 135 regular-season games, averaging 15.2 yards per reception and scoring 60 touchdowns. Jones has led the league in receiving yards per game three times and earned first-team All-Pro recognition twice. On top of that, he has made 61 catches and scored six TDs in just eight playoff games, supposedly a tougher competitive environment.
Unfortunately for the Falcons, Jones has probably played his last game for the team. The combination of aggressive spending the past few seasons and the smallish 2021 salary cap after the pandemic has left the Falcons in a tricky situation.
According to OverTheCap.com, the Falcons are sitting almost $6.7 million above the salary cap two months out from training camp and still have to sign their 2021 draft class. The usual solution of restructuring veteran contracts won't work because the front office has already gone to that well so often recently.
The best the Falcons can do without eviscerating their starting lineup seems to be to negotiate a trade. According to CBS Sports, moving Jones after June 1 makes about a $15 million cap difference because they'll be able to spread their remaining liability on the three-year, $66 million extension Jones signed in 2019 over two years.
Jones has Cowboys fans displaying irrational exuberance
Yes, the Cowboys have needs as they come off a 6-10 season played mostly without quarterback Dak Prescott. Adding an alpha wide receiver isn't at the top of the list, but it became their fans' mini-obsession over the weekend thanks to a photo on Twitter.
A savvy football fan happened to see Jones walking around in a Dallas-area mall and snapped a picture alongside the seven-time Pro Bowl selection. Jones apparently was in town for some workouts, which wouldn't be unusual since athletes sometimes travel to touch base with a favorite personal trainer or friends.
However, Cowboys fans went bonkers on Twitter, sharing the photo obsessively. The reason? Jones was wearing a Cowboys sweatshirt. Surely that means owner Jerry Jones is working some magic, right?
That's all it takes: A team that's been going mostly sideways for a quarter of a century, a star athlete in Cowboys colors, and social media.
The most likely destinations
The rumor mill connecting Julio Jones to the New England Patriots has shifted into overdrive over a "clue" not much less tenuous than the Cowboys sweatshirt photo. Michael Holley of NBC Sports Boston reported that Jones likes the idea of catching passes thrown by Cam Newton.
Signing Jones would require Bill Belichick to clear a few million dollars of cap space to accommodate his draft picks, but the scenario is at least plausible. The Indianapolis Colts and San Francisco 49ers possess slightly better cap space and new quarterbacks (assuming Jimmy Garoppolo is gone), so a new receiver won't disrupt chemistry.
Interestingly, the Jacksonville Jaguars and New York Jets will also have new QBs and happen to have the league's most cap space, but neither seems to be in the conversation for acquiring Jones.
All stats courtesy of Pro Football Reference.