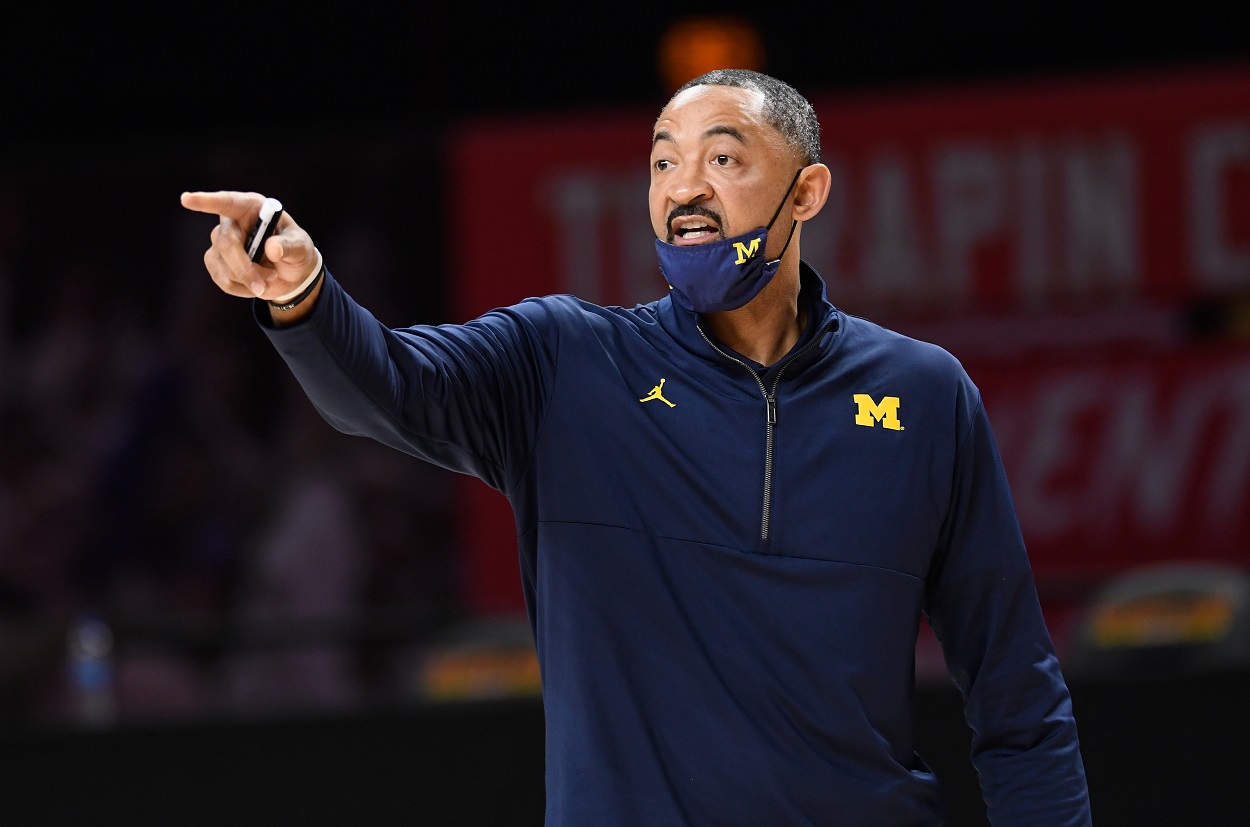 Juwan Howard Discusses Leaving the Michigan Wolverines to Return to the NBA
Michigan Wolverines head coach Juwan Howard recently spoke on whether or not he would leave Ann Arbor to return to the NBA.
Heading into the NCAA Tournament, Juwan Howard has the Michigan Wolverines in a great position to win the school's second national championship, an accomplishment that eluded him and his "Fab Five" running mates back in the 1990s.
Howard is wrapping up just his second season as the Wolverines head coach but there is already talk of the 19-year NBA veteran returning to the pros given his success in Ann Arbor. However, in a recent interview, the former All-American says he has no plans to leave his "dream job" as he's fully committed to his alma mater.
Juwan Howard played three seasons for the Michigan Wolverines before a 19-year NBA career
One of the top high school players in the country in 1990-1991, Juwan Howard was the first of the "Fab Five" to accept a scholarship at the University of Michigan and played a key role in recruiting Chris Webber, Jalen Rose, Jimmy King, and Ray Jackson to join him in Ann Arbor.
The group revolutionized college basketball and went on to appear in two consecutive national title games, losing both, before Webber jumped ship to the NBA in 1993. Howard remained at Michigan for one more season, earning All-American honors in 1994, before jumping to the pros himself.
Taken with the fifth overall pick in the '94 NBA draft by Washington, Howard actually teamed with Webber with the then-Bullets for the first four seasons of his pro career, a career that ended up lasting 19 seasons. He ended up playing for eight different teams in the NBA, the last being the Miami Heat, with whom he won two titles in his final two seasons.
He was an assistant coach with the Miami Heat for six seasons before returning to Ann Arbor
Near the end of his playing career, Juwan Howard essentially served as a player-coach for the Heat and stayed with the organization upon his retirement as an official assistant coach under Erik Spoelstra, a position he held for six seasons.
In 2019, Howard accepted the head coaching job at Michigan following the departure of John Beilein, who left the Wolverines to helm the Cleveland Cavaliers. Howard led Michigan to a 19-12 overall record in 2019-2020 but certainly weren't guaranteed a spot in the NCAA Tournament before the season was shut down due to COVID-19. But this season has certainly been a different story as the Wolverines went 20-4 and won the Big Ten regular-season title, earning them a No. 1 seed in this year's tourney.
Naturally, Michigan's success has a lot of people thinking that Juwan Howard will be a hot commodity in the NBA come this upcoming offseason. But he has no plans on going anywhere.
Juwan Howard says he has no plans to leave the Michigan Wolverines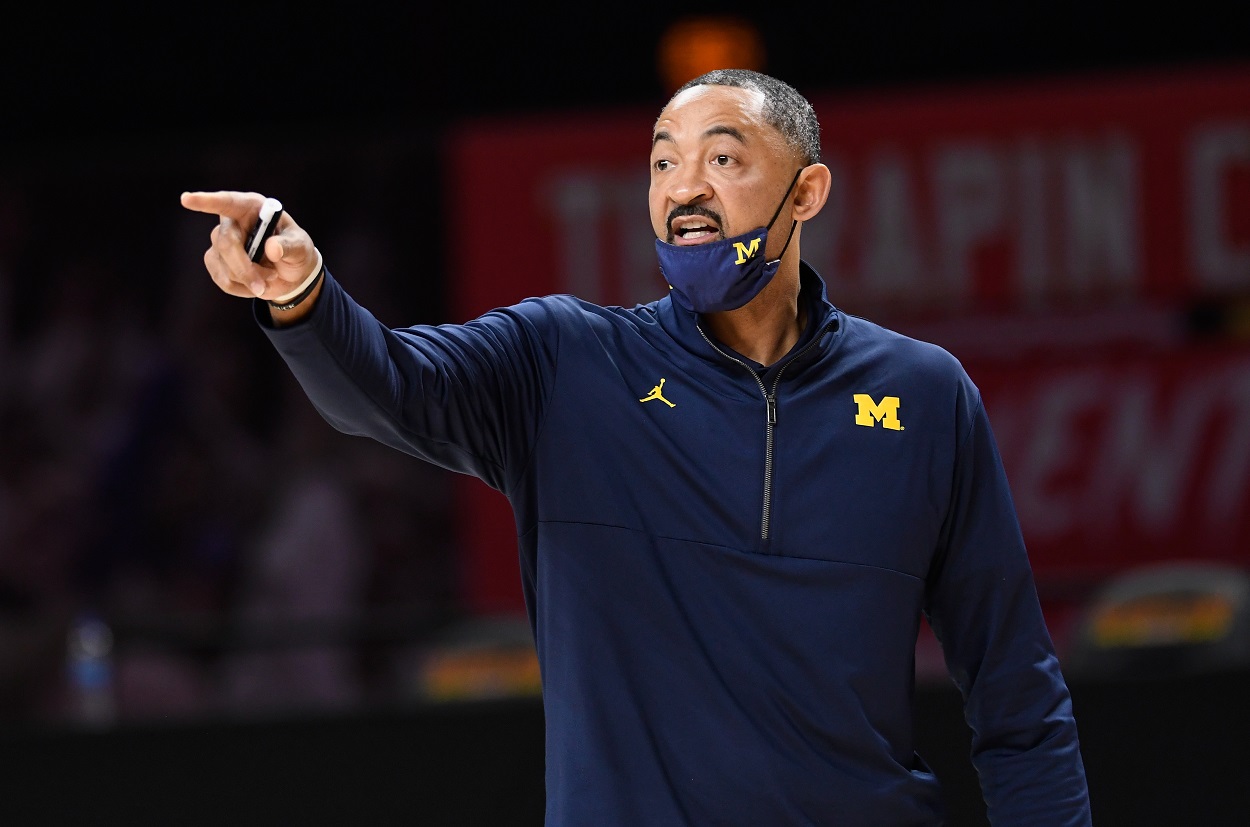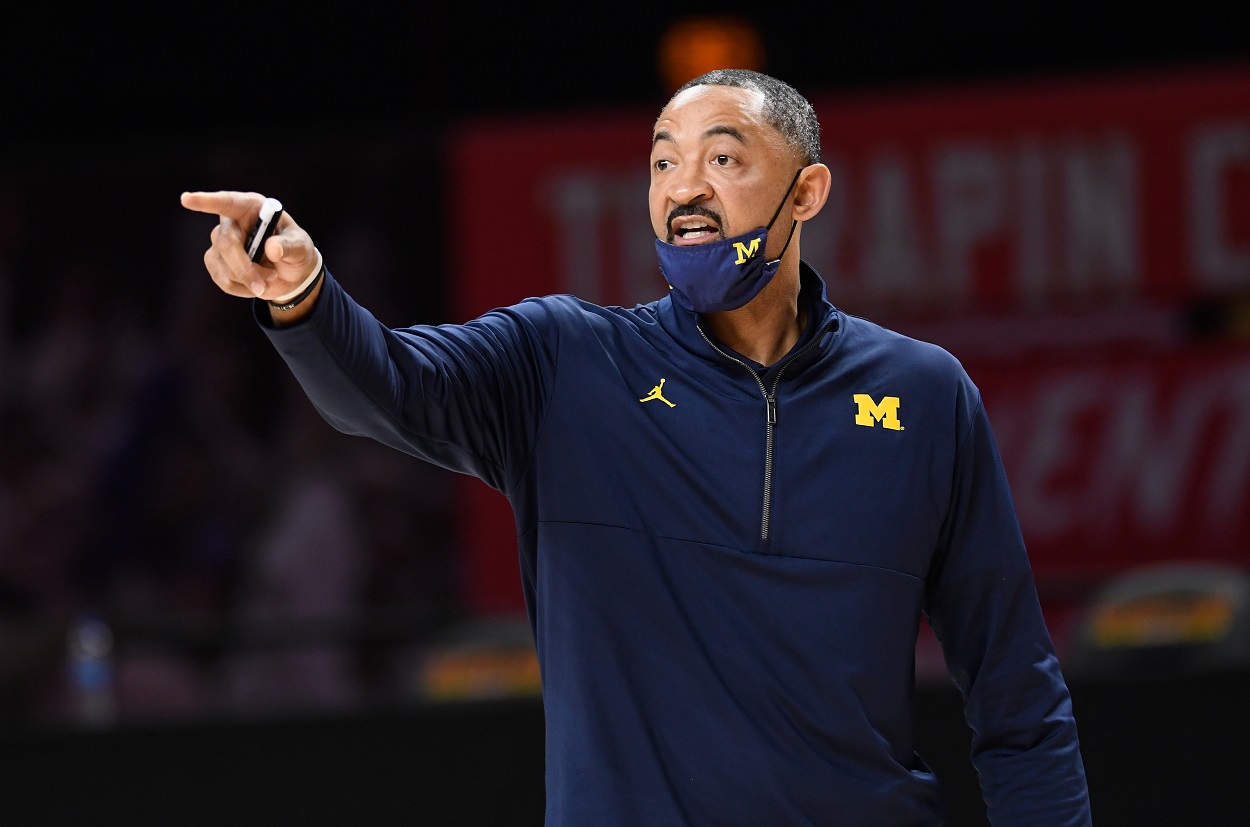 In a recent interview with his former teammate on ESPN's Jalen & Jacoby, Juwan Howard spoke on his coaching future and if he had any interest in returning to the NBA. And Howard emphatically stated that his heart is in Ann Arbor and that he has no plans on leaving the Michigan sideline anytime soon.
"I'm in Ann Arbor to stay, baby. I love Michigan, I love my job and I'm enjoying it and this experience. I'm also looking forward to growing each and every year and developing these young men to become the best versions of themselves as a student-athlete.

"This is a dream job for me. I think my passion last year showed how much I appreciate being in this position.

"The NBA, it's a beautiful game. They have great coaches there, amazing, talented players, a beautiful brand. But I enjoyed that experience for 25 years, 19 as a player and six as a coach. I'm going to stay and keep growing with Michigan. Go Blue."

Juwan Howard
Juwan Howard and the Michigan Wolverines begin their quest for a national title on Saturday afternoon at 3:00 p.m. Eastern against 16th-seeded Texas Southern.