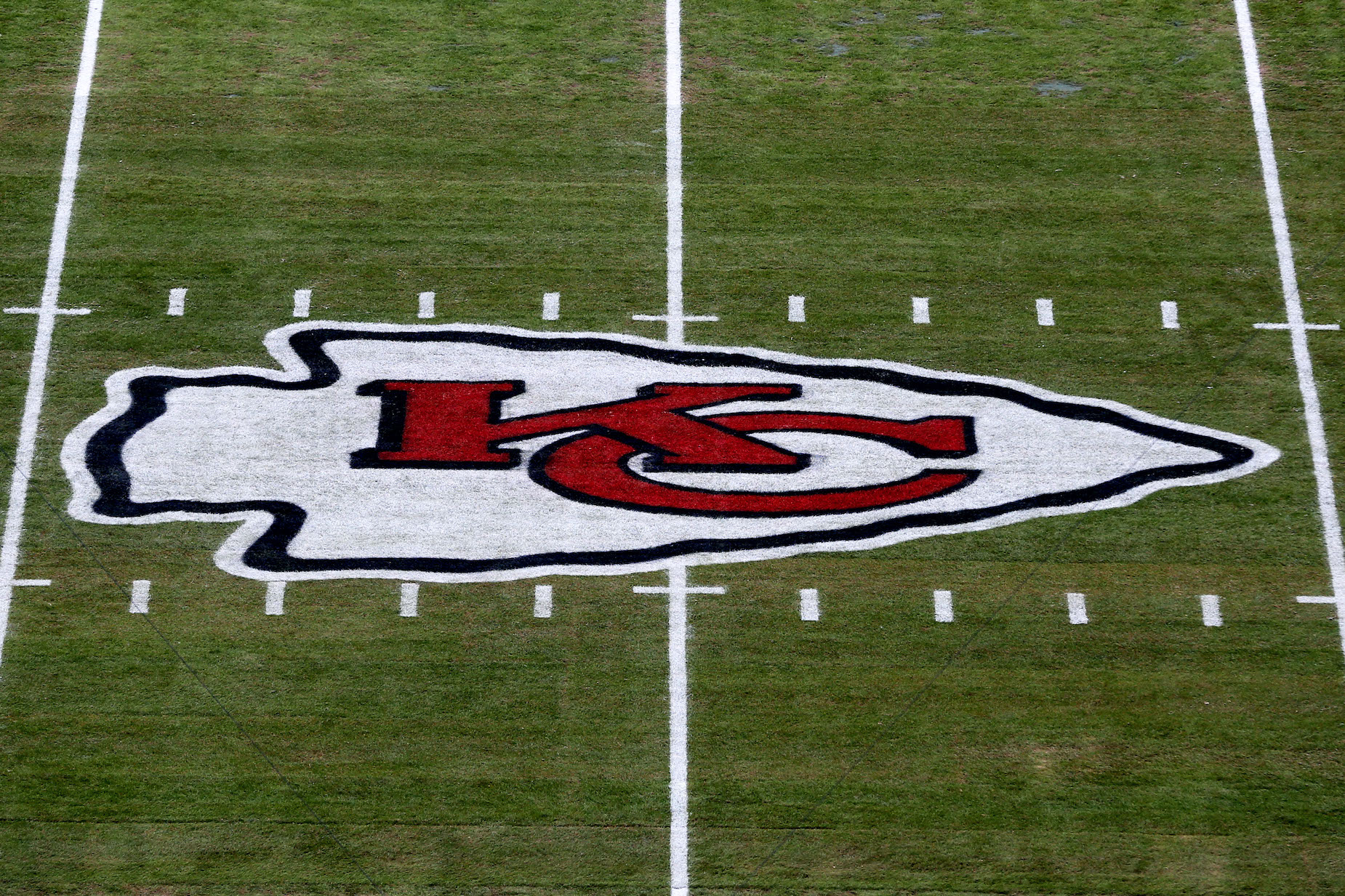 The Kansas City Chiefs May Have Taken Advantage of Other Teams' Medical Fears to Score 1 of the Steals of the 2021 NFL Draft
While the Kansas City Chiefs didn't have a first-round pick in the 2021 NFL draft, they still pulled off a late-round steal.
When a team has just experienced a successful regular season, it can be tough to accomplish a great deal during the NFL draft. That's the position the Kansas City Chiefs found themselves in during 2021. While the team's season may have ended in disappointment, they still reached the Super Bowl; that left them with a handful of low-ranking picks and little else. The best clubs, however, can turn lemons into lemonade.
Although the Chiefs only made six selections during the draft, Brett Veach and company still managed to score quite the steal. All they had to do, it seems, was take advantage of the rest of the league's medical concerns and pick Trey Smith.
Trey Smith seemed like a can't-miss player before doctors discovered blood clots in his lungs
Before discussing the 2021 NFL draft, we need to take a brief trip back in time. Coming out of high school, Smith looked like a can't-miss offensive lineman.
According to his old ESPN scouting profile, the lineman received a five-star rating, earning a 93 out of 100 overall; he was also ranked as the first-overall player in his recruiting class. Unsurprisingly, schools like Alabama, Ohio State, and Clemson came calling.
Smith, however, chose to take his talents to the University of Tennessee. He stepped right into the action as a freshman, becoming a key part of the Volunteers' offensive line. Heading into his sophomore season, though, something went wrong.
As documented by ESPN at the time, doctors discovered that Smith had blood clots in his lungs ahead of his sophomore campaign. While he was initially cleared to return to action after "a six-month course of anticoagulants followed by baby aspirin" and played seven games during the 2018 season, the blood clots returned. That, as you might expect, ended the lineman's campaign.
Joining the Kansas City Chiefs as a late-round NFL draft pick
Given the potential severity of blood clots anywhere, let alone the lungs, and the fact that his mother died of heart failure, Smith's football career could have come to a premature end. The talented lineman, however, wasn't ready to quit just yet.
When the 2019 NCAA football season began, Smith was back with the Volunteers. Rather than entering into the 2020 NFL draft, he then chose to stay on campus and play of his senior season.
On day three of the 2021 draft, however, Smith finally got his chance to hear his name called. The Kansas City Chiefs selected the guard in the sixth round, making him the 266th pick. While no one can be 100% sure why he was still on the board, the safest assumption is that other teams were scared away by his medical history.
Beyond the pure human triumph of the story—Smith didn't quit and now gets a shot to live the NFL dream—the pick was also a steal from the Chiefs' perspective. Pro Football Focus' draft grade write-up explained it best:
One has to assume that medicals played a big role in Smith falling this far, as he battled blood clots in his lungs throughout his tenure at Tennessee. This is a home run from an on-the-field perspective, though. Smith is a former five-star recruit with legitimate physical tools to work with. The Chiefs offer a good environment to continue to develop and provide depth behind veteran starters.

Pro Football Focus
On the whole, the Kansas City Chiefs pulled off a pretty smart draft
Even if the Smith's selection seems like a steal, a single sixth-round draft pick doesn't make a successful draft. On the whole, though, the Chiefs had a good weekend of work.
Kansas City, of course, didn't have a first-round pick; they traded that selection away to land Orlando Brown. The club did possess two second-round picks, however, and used them to snag linebacker Nick Bolton and center Creed Humphrey. On Day 3, the Chiefs added edge rusher Joshua Kaindoh, tight end Noah Gray, wide receiver Cornell Powell, and Smith on Saturday.
By and large, those picks have been met with praise. The Pro Football Focus piece referenced above gave Kansas City an A- for their haul; Chad Reuter of NFL.com agreed, also giving the Chiefs an A-.
As for Smith himself, a tweet from after Day 2 of the draft suggests that he's prepared to use his sixth-round status as motivation for the future. If that's the case, Patrick Mahomes could have a new bodyguard for years to come.