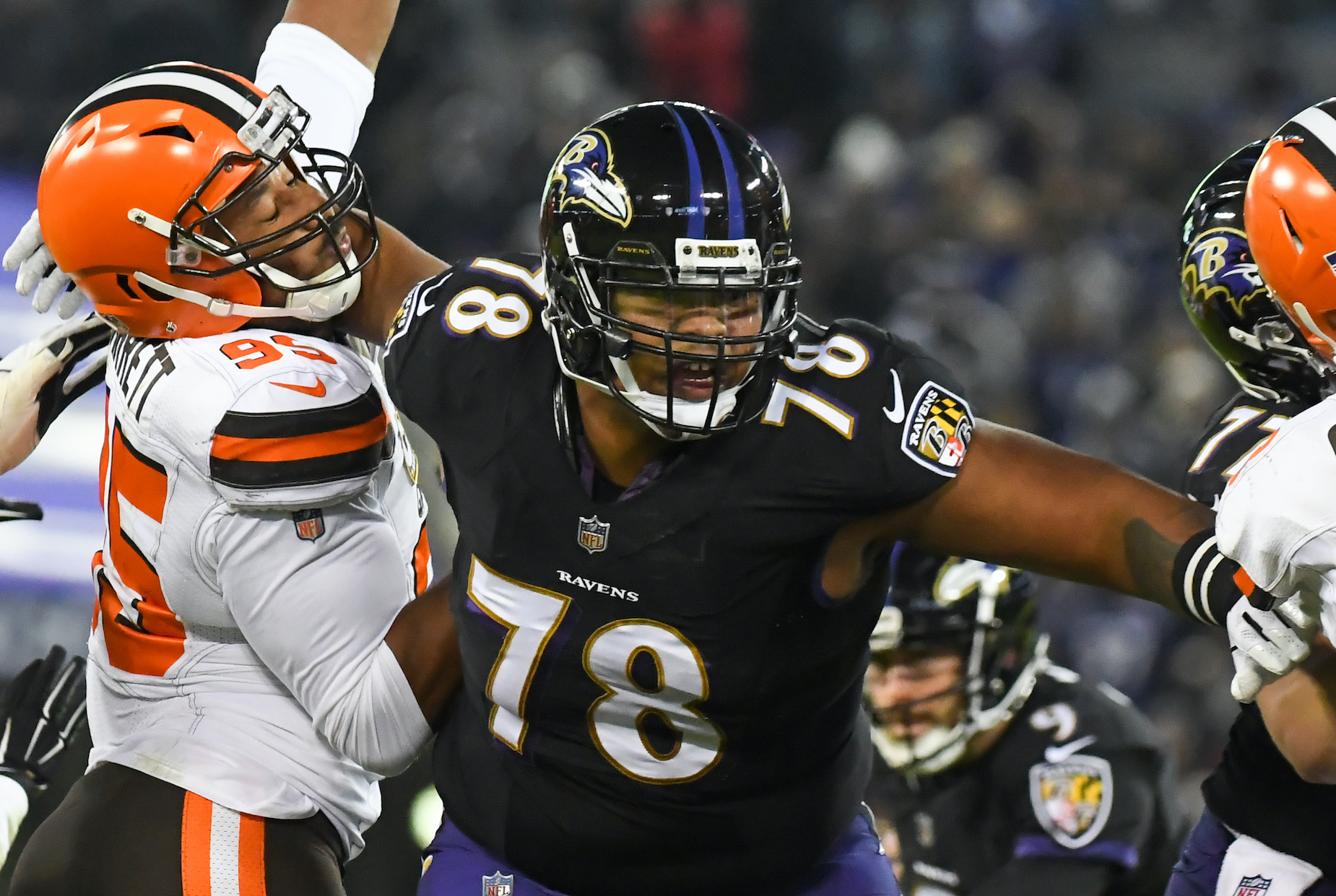 Orlando Brown Is Already Telling Kansas City Chiefs Fans Exactly What They Want to Hear
Orlando Brown has yet to play a single snap for the Kansas City Chiefs, but he's already saying all the right things.
While very few football fans get excited about watching offensive lineman play, those guys in the trenches are essential building blocks for any team. Just ask Kansas City Chiefs fans about that. During Super Bowl 55, their patchwork front collapsed, leading to an awful night on offense. Orlando Brown, however, should keep that disaster from repeating itself this season.
Although the big man is yet to play a single snap for the Chiefs, he's already started endearing himself to Kansas City's fan base.
The Kansas City Chiefs' offensive line crumbled in 2021
Heading into Super Bowl 55, just about everyone predicted that the game would be a battle between Patrick Mahomes' offense and the Tampa Bay Buccaneers defense. The Kansas City Chiefs offensive line, however, doomed the defending champs before the game even kicked off.
While Kansas City had a solid line on paper, a long season had taken its toll. Laurent Duvernay-Tardiff opted out of the 2020 campaign; Kelechi Osemele, Mitchell Schwartz, and Eric Fisher all suffered injuries at various points. That forced the Chiefs to enter the Super Bowl with a patchwork group of back-ups shouldering the responsibility of keeping Mahomes safe.
As we all saw, they weren't up to the (admittedly challenging) task. The Chiefs' star quarterback ran for his life all night, running almost 500 yards in the backfield before throwing the ball or being hit. Consequently, the entire offense struggled, setting the stage for an embarrassing defeat.
To Kansas City's credit, they've spent most of the offseason addressing those deficiencies. Schwartz and Fisher were released; Joe Thuney and Kyle Long have joined the Chiefs roster. The club also traded for Orlando Brown, theoretically tapping him as Mahomes' long-term blind-side bodyguard.
Orlando Brown pledges to keep Patrick Mahomes clean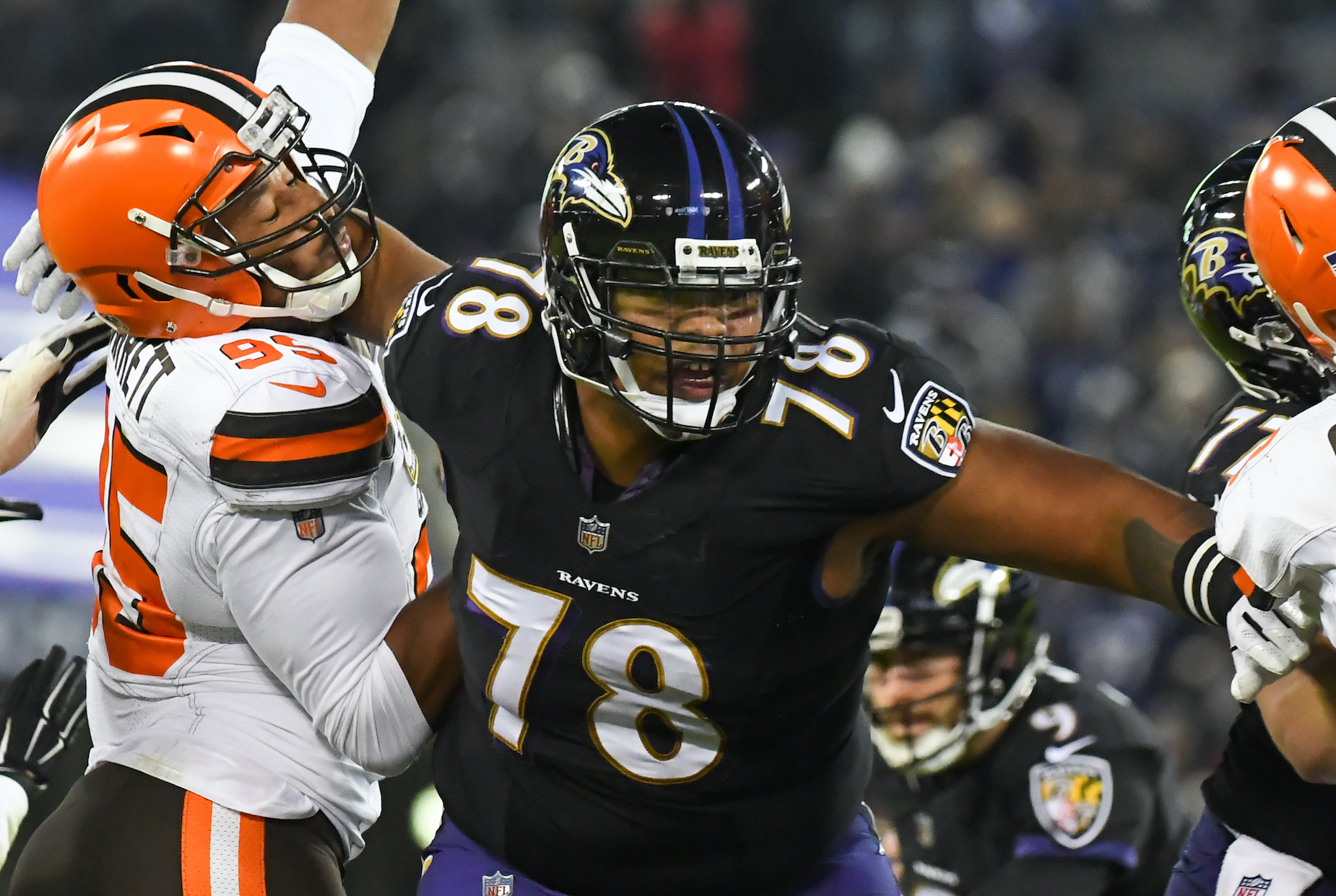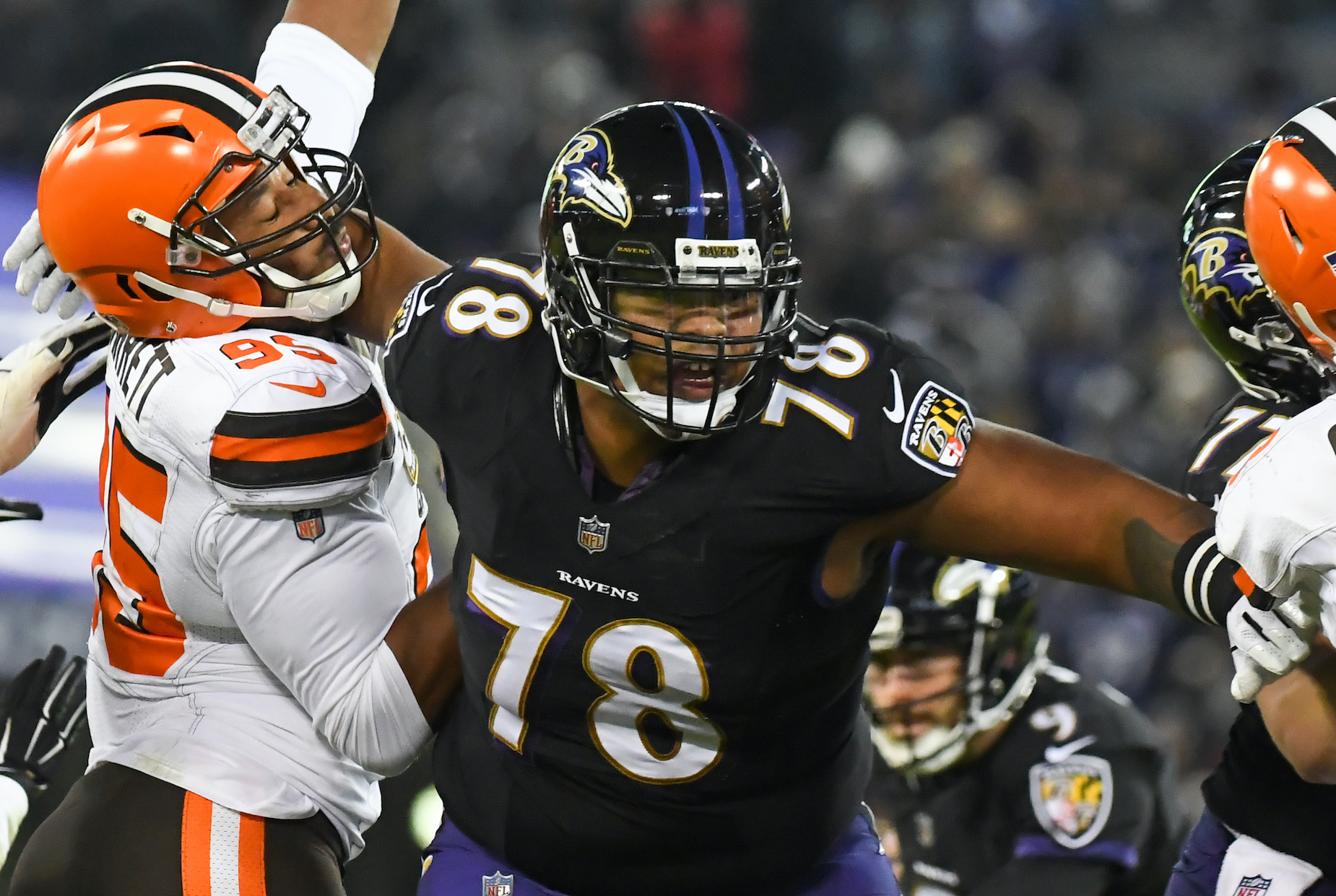 During an introductory press conference, you probably won't hear too many in-depth responses; it's more the time for cliches and platitudes than anything else. That reality, however, didn't stop Brown from making a good first impression in Kansas City.
"I put a lot of pressure on myself and have very high expectations for myself, and that's keeping Pat as clean as possible, creating many huge gaps and holes in the running game, and taking care of that man across from me on a consistent basis," Brown said Monday, according to ESPN's Adam Teicher. "I want to be the best. I want to be the best to play this position in the league. I'm not there yet, and I've still got a lot of work to do, but I'm going to get there."
Again, that response shouldn't be too surprising; no player, let alone a big-time trade acquisition, is going to meet with the media and say his goal is to be mediocre at best. At the same time, though, Brown's words do hit a sweet spot after what happened in the Super Bowl.
During his time in the NFL, Mahomes has proven to be an incredible talent. As long as the Chiefs offensive line can keep him clean, Kansas City has a legitimate chance to win every time they take the field.
Orlando Brown also wants to spend 'a long time' with the Kansas City Chiefs
If there was one drawback to the Chiefs' acquisition of Orlando Brown, it's that the lineman only has one year left on his contract. While it would certainly sting to shell out multiple draft picks for only two years (assuming that, if nothing else, Kansas City could franchise tag the lineman in 2022), it seems like those concerns could be a moot point.
As noted by Matt McMullen, Brown also said, "I want to be here for a long time." Again, there's an element of PR at play; it would be a bold strategy to immediately greet a new fan base with a promise to leave town. At the same time, though, the lineman's comments will provide some optimism for the future.
While keeping Brown in KC won't be the easiest thing—he'll surely command a sizable salary, and the Chiefs will have to do some creative accounting during virtually every offseason for the foreseeable future—player desire is a key part of the equation. Every contract negotiation is a dance, but it's hard to make any progress if one party isn't even willing to step onto the dance floor.
Is Brown the missing piece that will get the Kansas City Chiefs back to Super Bowl glory? That's a big burden to place on any one player, especially a young lineman who's adjusting to a new offensive scheme. While the proof will be in the pudding, he's already making a good impression with his introductory press conference.