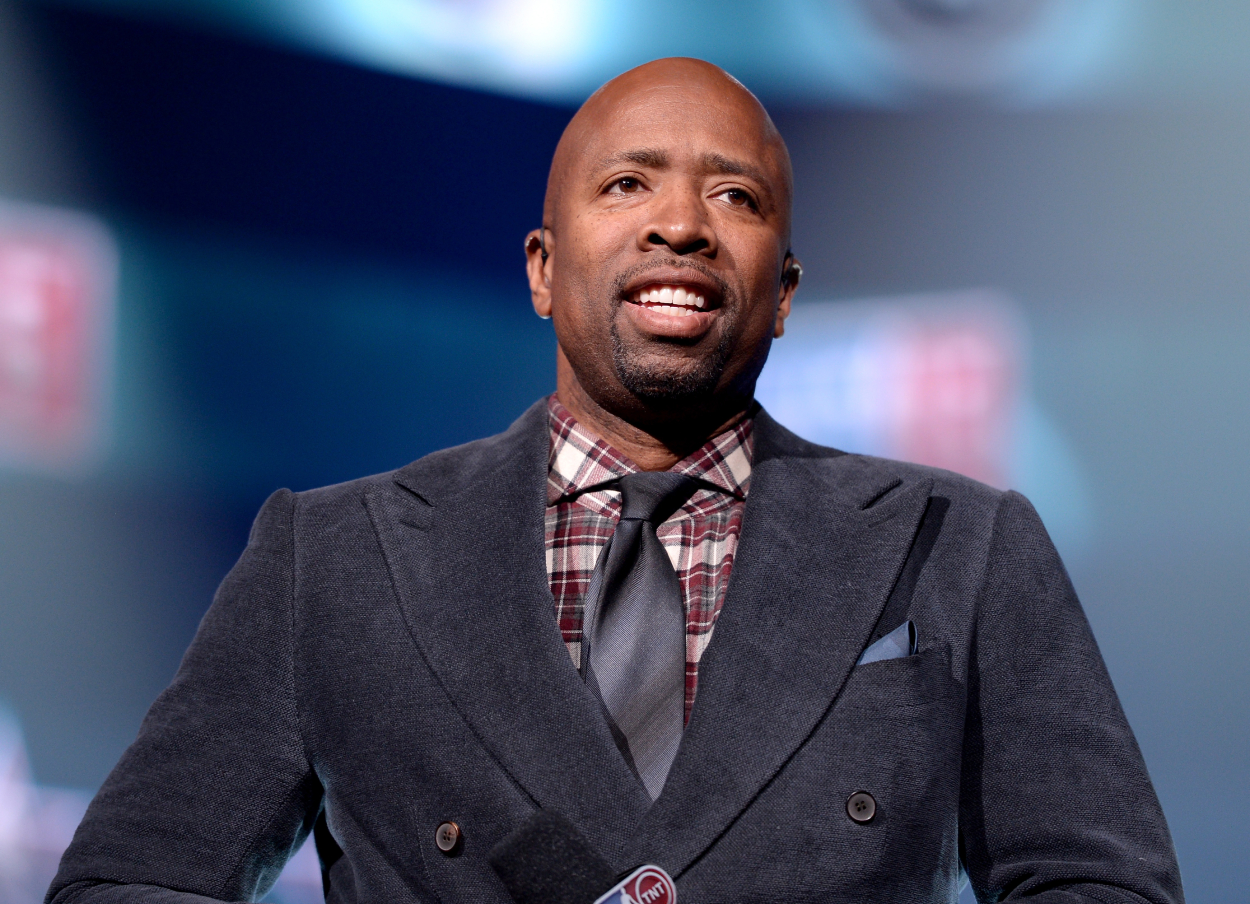 Kenny 'The Jet' Smith Is Adding a New Chapter to His Post-Basketball Career: 'It's Going to Be Something That People Haven't Heard'
Following his success in the NBA, Kenny "The Jet" Smith has had an excellent TV career through his work on TNT's "Inside the NBA." Together, Smith, Shaquille O'Neal, Charles Barkley, and Ernie Johnson have all become the voice of the league. Now, though, Smith is adding a new chapter to his post-basketball life.
Many people remember Kenny "The Jet" Smith for having a legendary basketball career and winning two NBA championships with the Houston Rockets. However, he has potentially found just as much success in his post-hoops gig, as he has become a big-time sports media star.
For over two decades, Smith has successfully worked as a prominent analyst on TNT. He and his Inside the NBA co-stars — Ernie Johnson, Charles Barkley, and Shaquille O'Neal — have not only been leading voices around the association, but they have also developed an entertaining chemistry that keeps fans' eyes glued to their TVs at all times.
While The Jet has had significant success on TNT, though, this doesn't mean that his post-basketball career is done evolving. In fact, he is now adding a new chapter to it.
Kenny 'The Jet' Smith has starred on TNT's 'Inside the NBA'
After a successful college basketball career that saw him earn consensus All-American honors for the North Carolina Tar Heels, Smith entered the NBA in 1987. He was the sixth overall pick in that year's draft.
Smith then went on to have a spectacular pro career, averaging 12.8 points and 5.5 assists over the course of a decade. He also won two NBA championships with Hakeem Olajuwon on the Rockets.
Following his title-winning career, Smith then joined TNT and has been with the network for over 20 years. He has ultimately become one of the most well-known personalities around the league.
"Twenty-one years for me," Smith said in a recent interview with Sportscasting. "It's a lot of success, a lot of funny moments."
Over those years that Smith has been an analyst on Inside the NBA, the show has won multiple Emmys, and for good reason. The Jet, along with Shaquille O'Neal and Charles Barkley, all give insightful analysis that viewers can't get anywhere else.
"There's nothing that's going to happen on a basketball floor that the three of us haven't seen, heard, or been part of," he said. "There's absolutely nothing. I don't know if any other show can say that."
He is adding a new chapter to his post-basketball career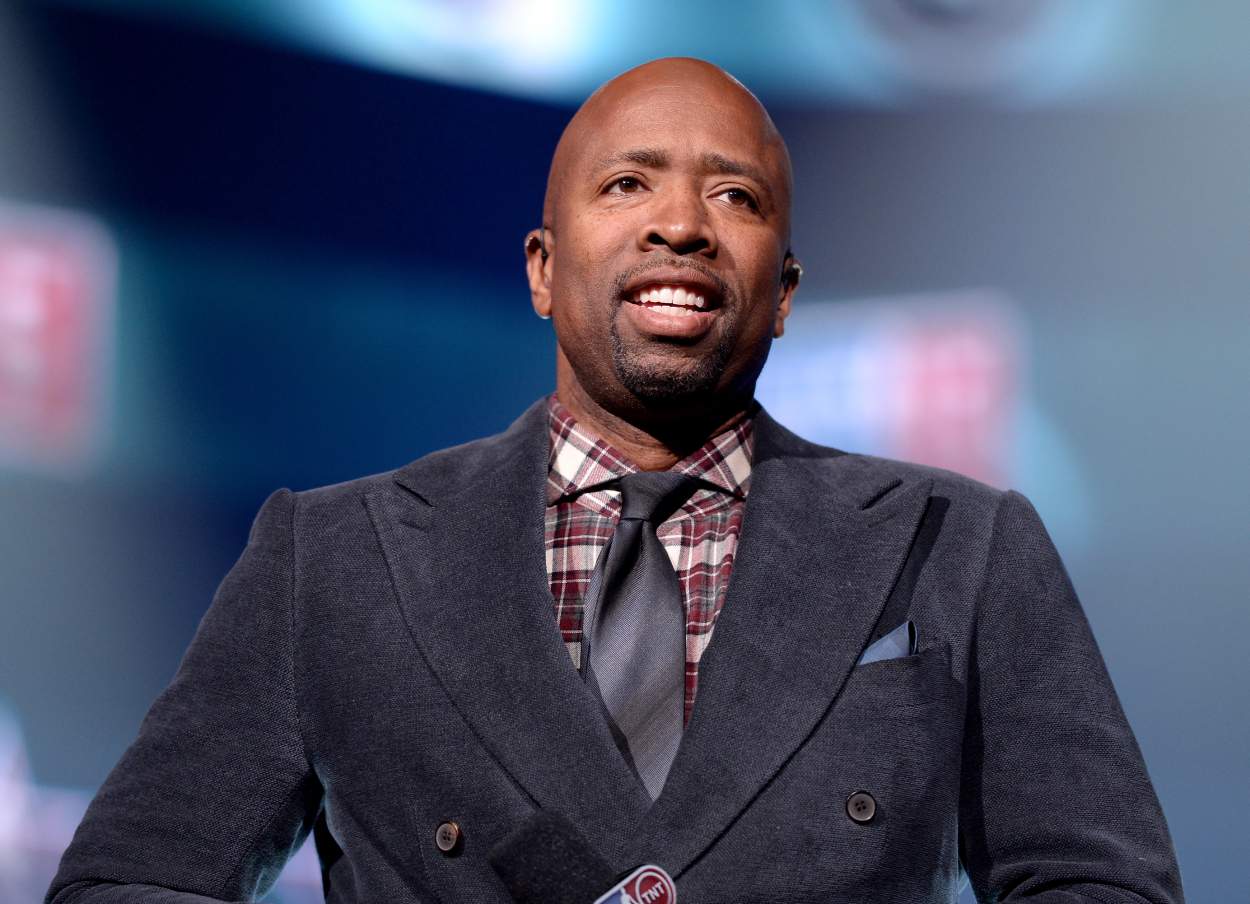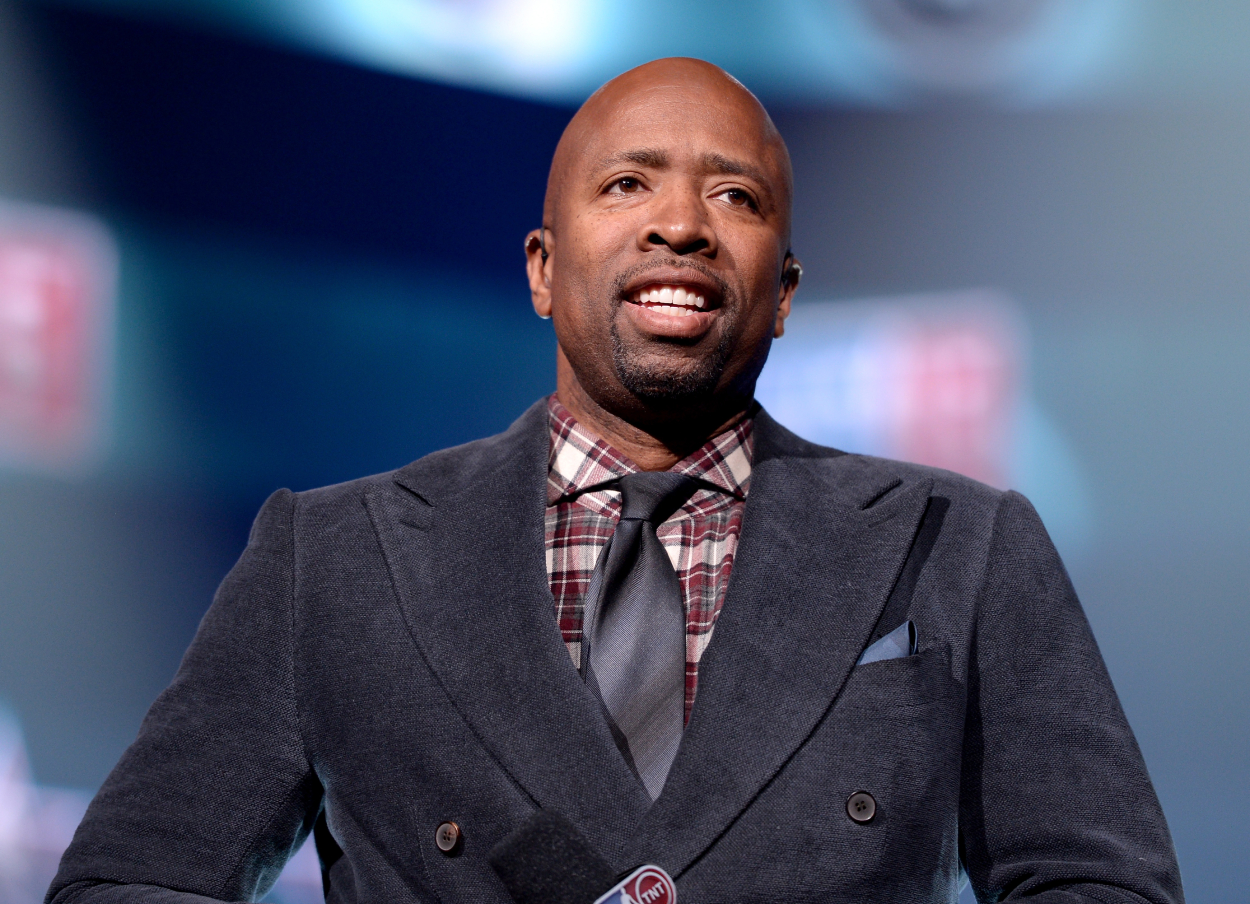 Smith, who has also covered March Madness and has regularly appeared on NBA TV, is now using his work on television to add a new chapter to his post-basketball career.
The Jet is teaming up with the live video conversation platform, Bright, to interact with fans and interview some of his fellow athletes in a series called Champions Talk.
Fans can purchase tickets to attend Smith's virtual series and even get the chance to interact with the player-turned-analyst. His first guest will be his former teammate, two-time NBA champion Vernon Maxwell, who Smith will interview on June 16.
"If you think myself and Charles when we get together, and Shaq, have some comedy and some really interesting stories, when Vernon and I get together on Bright on June 16, it's going to be something that people haven't heard," he said. "… People can actually ask questions possibly in what we call floor seats, where they can be part of it. So, the whole experience is a little bit different, where you're watching a lecture that you can participate in."
After Maxwell, Smith hinted at another guest who he plans to have on Champions Talk that he says has more rings than "most men that we know." Not too many legends fall into that category.
Some of the numerous other celebrities also partnered with Bright include Lindsey Vonn, Madonna, Ashton Kutcher, and Kane Brown.
Kenny Smith discussed what he loves about 'Inside the NBA'
No matter who Smith interviews on Champions Talk, we know if it's anything like his work on Inside the NBA, it'll be a hit.
While Smith has had a ton of success throughout his 20-plus year career on TNT, he has also had experiences that have made him extremely proud.
"From running into Christmas trees and falling, and racing to the big board," Smith said. "But then the social justice and social issues that we attack as well on our show. Having the King family, doing the show from the King Center one time, and having John Carlos on our show, from social standpoints. And then from a basketball standpoint, we had a day where we had George Gervin, Oscar Robertson, Dr. J, Isiah Thomas, Kevin Garnett all in on at one time. Those kind of things that are from a basketball standpoint are just unbelievable."
He continued: "No disrespect to every other show that goes out, but we're the voice of the NBA. It starts with us nine out of ten times because we're not investigating, anyone can investigate … but very few people can look at the game and say, 'No, you're not going to win a championship doing that. No, you're not.' And be on it."
Kenny "The Jet" Smith's basketball career made him an NBA champion, but his post-basketball life has since made him a sports media superstar. Just like he put it ever so confidently: Together, he and his Inside the NBA crew are the "voice of the NBA."
Stats courtesy of Basketball Reference