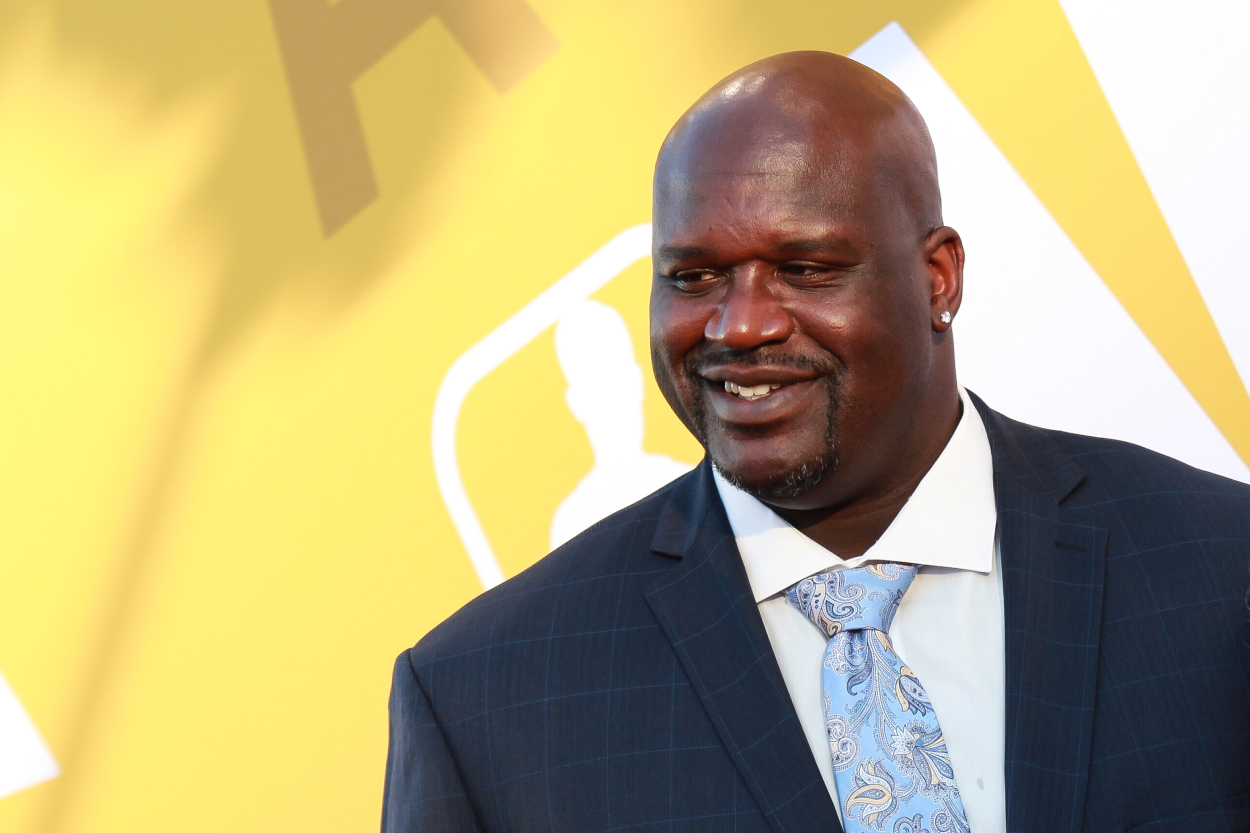 Exclusive: Shaquille O'Neal Sends Strong Message About 'Sensitive' NBA Players — 'It Doesn't Matter to Me if They Get Upset'
NBA players aren't fond of the critiques from Shaquille O'Neal and others. O'Neal recently sent a strong message in an exclusive interview.
Yes, this NBA season has featured some pretty competitive games so far. However, the best rivalry has potentially been between current NBA players, and retired players like Shaquille O'Neal and Charles Barkley.
For their current jobs, O'Neal and Barkley are to critique and give their opinions of players in the league today — good or bad. Those players, though, have not been too fond of what they've had to say about them. Well, Shaquille O'Neal recently addressed those "sensitive" NBA players in an interview with Showbiz Cheat Sheet, a sister site to Sportscasting, and he had a strong message.
NBA players are bothered by Shaquille O'Neal and other retired players
In January, Shaquille O'Neal faced criticism for his exchange with Utah Jazz star Donovan Mitchell, as he ultimately said that he doesn't believe Mitchell has what it takes to get to the next level.
O'Neal later addressed the criticism on Instagram by posting photos of himself playing with guys like Kobe Bryant, Dwyane Wade, and LeBron James. In the caption, he said, "This is what greatness at the guard position looks like. I played with the best ever-to do it. You know I know what best look like. #donthavetohate. Y'all kno I got G14 classification to say what I say."
He also commented on another post saying this, per NBC Sports, "I'm [too] great to hate, listen to what I say don't be sensitive u betta google me. I kno what greatness is. Ain't nobody playing done what I've done besides LeBron and Steph Curry. I have G14 classification to say what I say. I played against and with the best ever."
However, NBA superstar Kevin Durant ended up sharing his opinion in a post where someone asked why NBA players don't take constructive criticism from retired players well.
"Them old heads need to go enjoy retirement. These boys have coaches they work with everyday lol," Durant commented, per NBC Sports.
LeBron James also commented: "There's a difference between constructive criticism and soft hating though. I've seen it both ways come my way, mostly the hate. You can hear it in their delivery."
Now, O'Neal has a strong message for those players who can't take his critiques.
Shaquille O'Neal sent a strong message to those 'sensitive' NBA players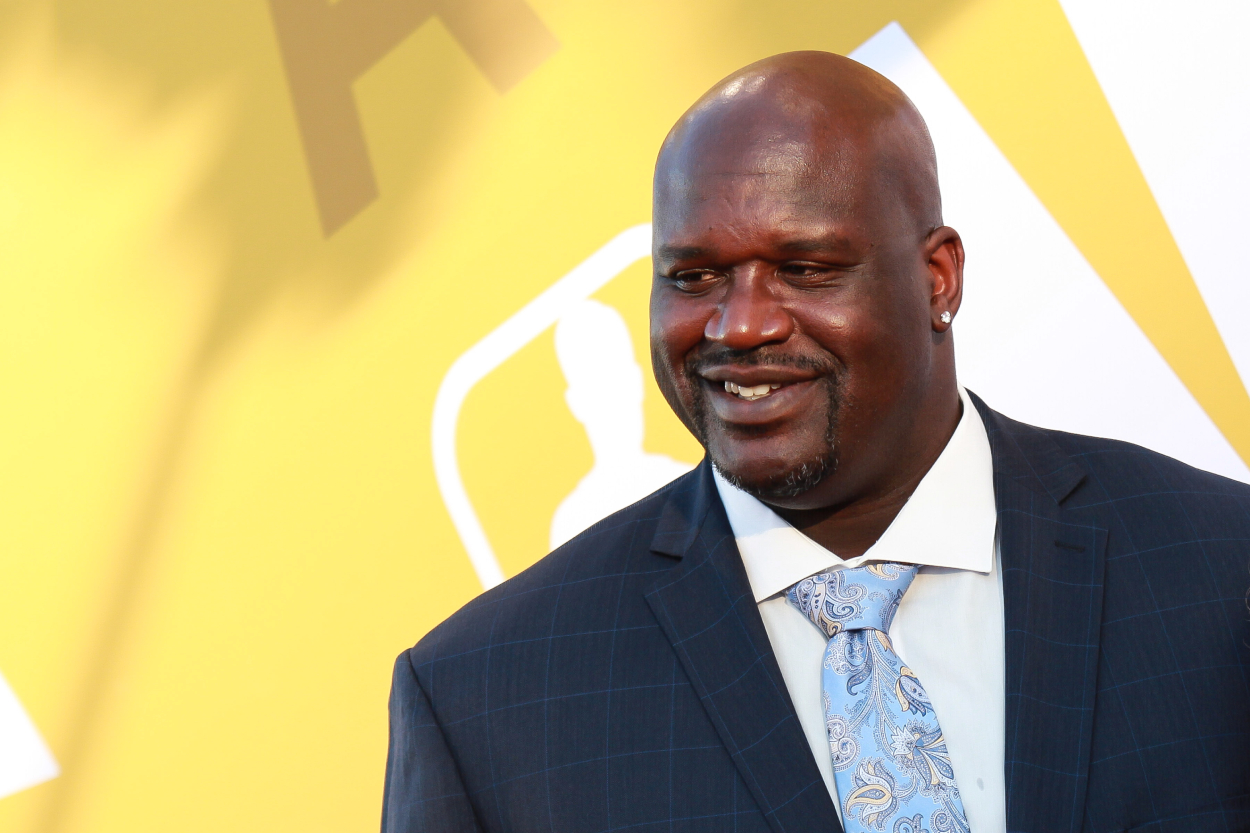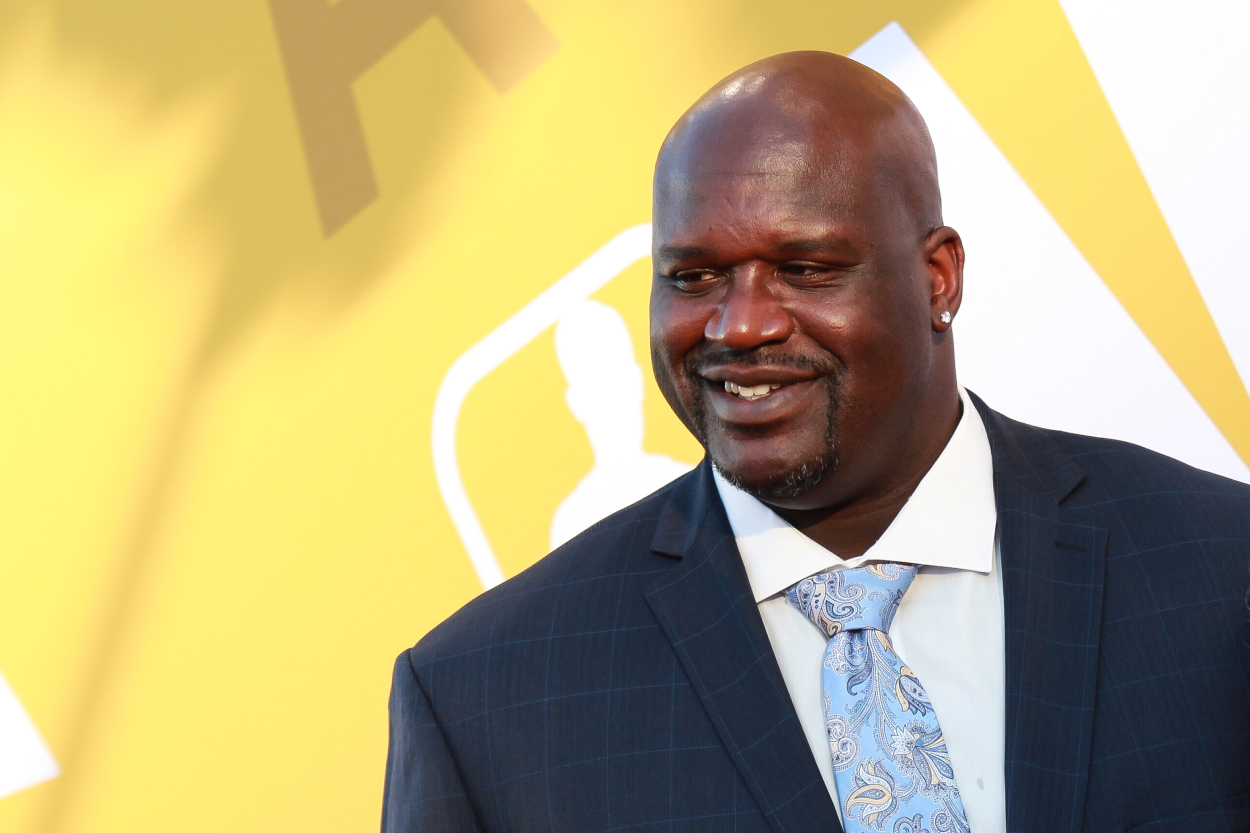 In a recent interview with Gina Ragusa of Showbiz Cheat Sheet, Sportscasting's sister site, Shaquille O'Neal addressed the players who don't kindly accept his constructive criticism.
"A lot of these young guys, they need to understand that, especially when it comes to me, I have G-14 classification," O'Neal said while promoting The General Insurance. "You know that I've been to the mountaintop; you know that I was sitting on the mountaintop for a long time. So, taking this criticism, why don't you take it as information. These guys, they get very, very sensitive, but I don't take it to heart. It doesn't bother me whether they get sensitive or not. I'm out there doing my job. I'm just giving my opinion."
He continued: "My opinion's based on fact. The fact that you know about. When it comes to winning championships, I can give you factual information. When it comes to being the best player in the league, I can give you factual information. When it comes to being MVP, I can give you factual information. When it comes to being a franchise player, I can give you factual information. A lot of people can't, but I can. A lot of the time, when I criticize them, they get upset. It doesn't matter to me if they get upset. I can care less if they get upset. They know, and the whole world know I have G-14 classification to talk about certain things."
O'Neal then ultimately said that he too had to take criticism from the great Kareem Abdul-Jabbar when he first got to the Lakers.
"[He] said, 'I'm not impressed, he hasn't won a championship yet,'" O'Neal said. "And it hurt. But I couldn't go and say, 'What the hell you talking about, Kareem?'… I had to listen. I was like, 'You know what, Kareem Abdul-Jabbar is correct. I'm a good player, but great players win championships. … Some of these kids, they're just too sensitive, and that's why a lot of them are not going to win championships."
Shaquille O'Neal ultimately became a great NBA player
O'Neal may not have been a "great" player when he first got to the Lakers. But he ultimately became one. He and the great Kobe Bryant led LA to three consecutive championships from 1999-2000 through 2001-02. He then later won a ring with Dwyane Wade and the Miami Heat in 2005-06.
Overall in his NBA career, Shaquille O'Neal was a three-time Finals MVP, four-time NBA champion, and a league MVP in 1999-2000. He is also in the top 10 in both total points scored and total career blocks.
Sure, taking criticism is tough, but if there's someone worth taking it from, it's probably Shaquille O'Neal.
Stats courtesy of Basketball Reference