Kevin Harvick Continues to Prove That Stewart-Haas Racing Has a Major Problem
Kevin Harvick has begun his retirement tour with three straight solid finishes to rise to third in the 2023 NASCAR Cup Series points standings, but he is yet again proving to be the lone bright spot for Stewart-Haas Racing while his three teammates languish in the back half of the field.
Harvick posted a solid ninth-place result Sunday at Las Vegas Motor Speedway for his third consecutive finish of 12th or better to open the final season of his full-time NASCAR career. The 47-year-old has had enormous success throughout his 10-year tenure with the organization, but he has done so largely without much help from his teammates at the front of the field.
Kevin Harvick has 37 of Stewart-Haas Racing's 50 race victories since the start of 2014
Harvick won his lone Cup Series championship in his first year driving a Ford with SHR in 2014 after 13 seasons at Richard Childress Racing. He won five races and a career-high eight pole awards that year in what would turn out to be a typical campaign for SHR aside from the championship.
Kurt Busch reached the 2014 playoffs, as well, while driving the No. 41 car, but he ultimately finished 12th in the final standings. Harvick's other teammates, Danica Patrick and Tony Stewart, finished 28th and 25th, respectively, although Stewart missed three races after he was involved in a fatal crash while driving a sprint car at Canandaigua (N.Y.) Motorsports Park.
The four SHR drivers had a nearly identical season in 2015. Harvick finished runner-up to Kyle Busch for the championship, Kurt Busch finished eighth, and Patrick and Stewart both missed the postseason. That was the norm for SHR for much of the last decade. 
Harvick has been the highest-finishing SHR car in seven of his nine seasons with the organization. He has finished eighth or higher in eight of those seasons, while other SHR drivers have combined to reach that mark only four times. Busch finished eighth in 2015, seventh in 2016 and 2018, and Aric Almirola finished fifth in 2018.
The 2021 season was an exception, as Chase Briscoe actually finished higher than Harvick in the final standings. Briscoe reached the Round of 8 while a fire and crash in the first two playoff races effectively ended Harvick's chances in the Round of 16. Still, Harvick led the team with two victories.
Harvick's SHR teammates are off to terrible starts in 2023
The hierarchy at SHR this season, however, is much more in line with Harvick's career at the four-car operation. While he sits 21 points behind Ross Chastain for the points lead, the next closest SHR driver is Almirola in 21st.
Briscoe has had a horrid start to the season and is 32nd in the points standings, and Ryan Preece is only one spot better in 31st without a single lead-lap finish after he showed some potential by leading laps during the Clash at the Los Angeles Memorial Coliseum exhibition race two weeks before the Daytona 500.
Harvick will likely be a playoff contender again this season and make a legitimate run at the championship, but the future of SHR could be quite bleak once Harvick retires at the end of the season.
Almirola will be back for his age-40 season in 2024, and Briscoe just signed a multi-year contract extension in January. Preece is supposedly on a one-year deal, but no obvious replacements exist for SHR to make any significant moves.
SHR has limited options to improve its driver lineup after this season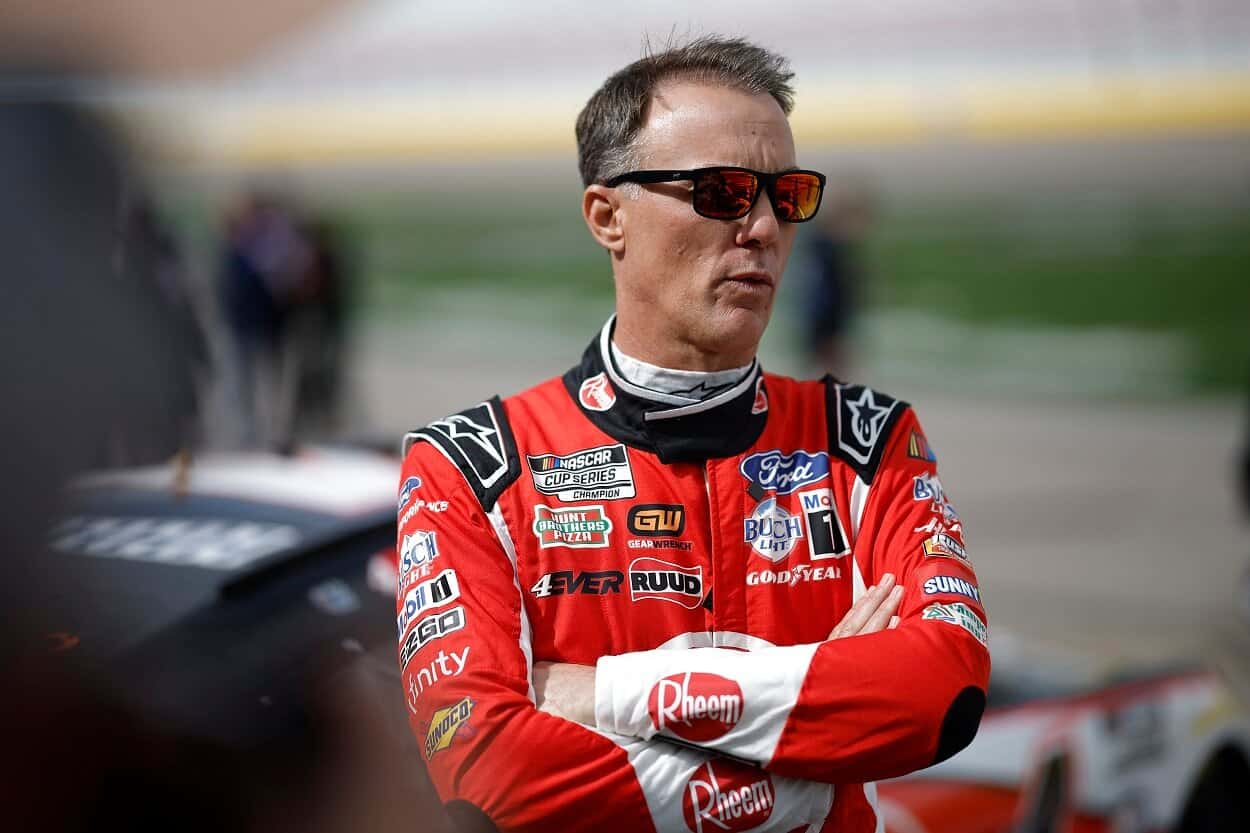 The organization already demoted Cole Custer from the No. 41 Cup Series car to the Xfinity Series this season after Custer failed to finish higher than 25th in the points standings following a playoff appearance in his rookie season of 2020. SHR's other Xfinity Series driver, Riley Herbst, has yet to win any of his 124 starts across NASCAR's three national series.
The free agent market could be quite limited for 2024, as well. Hendrick Motorsports and Joe Gibbs Racing have locked up their young drivers for the foreseeable future, and JGR has John Hunter Nemechek waiting in the Xfinity Series to fill a spot left by Martin Truex Jr. or Denny Hamlin should either of those veterans not return to the organization next season.
Team Penske has its three drivers locked up long-term, although Penske-affiliated driver Harrison Burton is in the final year of his deal with Wood Brothers Racing.
Still, Burton or any of the other potential Xfinity Series drivers who could be in line for a promotion do not bring with them much promise of immediate success. Burton has only two top-10 finishes through his first 40 career Cup Series races, and SHR's two Xfinity Series drivers are the only two not affiliated with Chevrolet or Toyota currently inside the top 12 in that series' points standings.
SHR is going to have to be creative with its driver lineup after Kevin Harvick retires, but even that might not be enough to save it from a potentially deep and painstaking rebuild ahead in coming years.