Ross Chastain Is Tony Stewart's New Multi-Million-Dollar Headache
There was never a real chance of Stewart-Haas Racing replacing Kevin Harvick with Ross Chastain at the conclusion of the NASCAR Cup Series season. Justin Marks took care of that by signing the driver of the No. 1 Chevy to an extension before the Daytona 500.
Now, a new issue has surfaced regarding Harvick's impending retirement, and this one could be expensive for Tony Stewart and Gene Haas.
Change is coming to Stewart-Haas Racing
I've already written enough about Kevin Harvick and the future of the No. 4 Ford to be tired of the topic, but it's important. With Harvick retiring at the end of the season to head to the Fox Sports broadcast booth, Stewart-Haas Racing faces an important moment in its existence.
The pool of potential free agents is drying up even sooner than expected. In the days before the Daytona 500, Trackhouse Racing announced extensions for Ross Chastain, who's coming off an appearance in the Championship 4, and Daniel Suarez. Additionally, Hendrick Motorsports extended Alex Bowman's deal.
Stewart-Haas Racing's concerns extend beyond Harvick because of the potential for Aric Almirola also to retire. A year ago, Almirola announced he would depart after the 2022 season. Somewhere along the way, he changed his mind. Not so coincidentally, major sponsor Smithfield re-upped its sponsorship of the No. 10 Ford.
Now, SHR faces another sponsorship issue.
Ross Chastain has the inside line on snaring an SHR sponsor, report says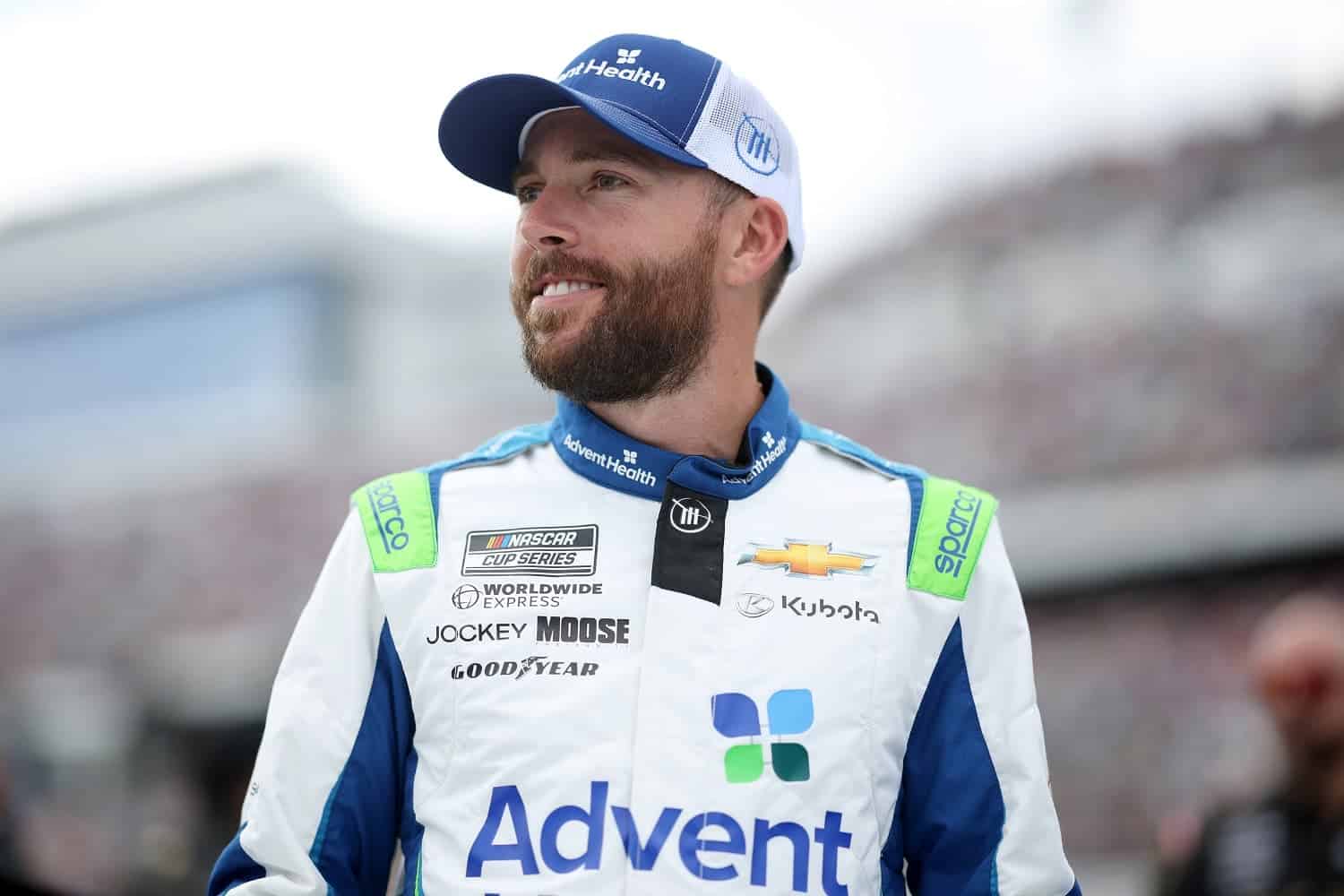 Trackhouse Racing has the inside track to land the biggest sponsor of the No. 4 Ford when Kevin Harvick retires, Sports Business Digest reported. Industry sources familiar with the situation told the website Anheuser-Busch has been having conversations with Trackhouse regarding some primary sponsorships on Ross Chastain's Chevy. The story characterized the discussions thus far as being beyond merely exploratory.
"Busch Light has and always will be passionate about NASCAR," a company spokesperson said. "We continue to be invested in the sport as an official sponsor and will always find ways to show up at races and provide new opportunities for our fans in 2023 and beyond. When it comes to sponsoring new drivers, nothing is off the table."
Harvick had only six primary sponsors in last season's 36 points races, and Anheuser-Busch accounted for 15 appearances. The value of the partnership, which began in 2014 with the Budweiser brand, is tough to gauge because of secondary sponsorships and other considerations.
However, $8 million might be a reasonable guess. Even if it's only three-quarters of that amount, that puts a big dent in SHR's 2024 budget if A-B does jump ship.
Demand for Ross Chastain's car soared after last season
The possibility of Ross Chastain picking up yet another significant sponsor raises the question of what Trackhouse Racing can do to manage his inventory.
A year ago, Chastain had 14 primary sponsors, with nine appearing on the hood of his car once apiece. Following his success last season and the notoriety of his heroics at Martinsville to qualify for the Championship 4, Trackhouse Racing was able to consolidate those sponsorships into just five partners this season, with Worldwide Express leading the way with 19 races.
If Anheuser-Busch left Stewart-Haas Racing for Chastain's car at Trackhouse and participated at the same level, he could have as few as two primary sponsors next year.
That could take AdventHealth, Kubota, Jockey, and Moose Fraternity from half a season of sponsorships to no room on the sweet spot of a car that could potentially win the series championship. Worst-case scenario for the team is that a bidding war breaks out for perhaps four or five races left uncovered by the two key partners.
It's a nice problem for Trackhouse to have since it could conceivably migrate some of those sponsorships to Daniel Suarez's No. 99 Chevy but it would be an ugly development for SHR.
Got a question or observation about racing? Sportscasting's John Moriello does a mailbag column each Friday. Write to him at [email protected]