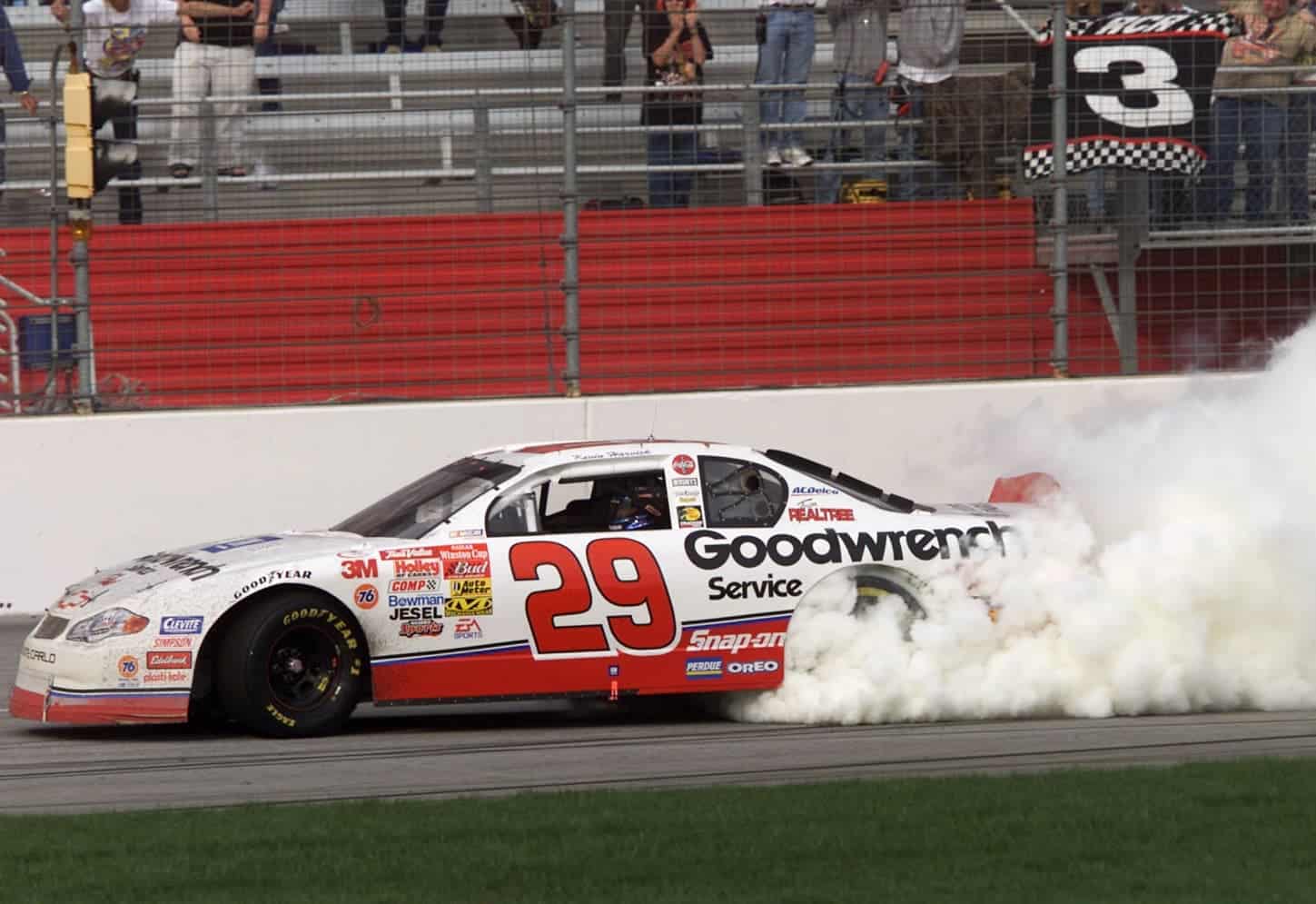 Why Is Kevin Harvick Running the No. 29 Ford at the All-Star Race?
Kevin Harvick is back in the No. 29 car this weekend in a nod to his days at Richard Childress Racing.
Stewart-Haas Racing driver Kevin Harvick surprised few before the NASCAR season by revealing 2023 would be his last year in the Cup Series. Harvick, 47, remains close to the top of his game, but a job awaits in the Fox Sports broadcast booth, and he also has family and business considerations.
So, the goal is to chase a couple more wins and perhaps tack on a second Cup Series championship while making the rounds at NASCAR tracks on Sundays and maybe giving fans cherished memories.
But Harvick has memories of his own, and he'll acknowledge one of them this weekend at the All-Star Race.
It all started in 2001 for Kevin Harvick
Kevin Harvick's arrival in the NASCAR Cup Series coincided with the sport's last great tragedy: the death of Dale Earnhardt. Harvick finished third in points in the 2000 Xfinity Series season and prepped for another year in the No. 2 Chevy while Richard Childress found a place for him in the top series.
That changed with Earnhardt's death on the final lap of the 2001 Daytona 500. Though Childress put away the No. 3 Chevy and The Intimidator's trademark black paint scheme, he still needed to field a new car immediately. The longtime team owner asked Harvick to pull double duty for the remainder of the season. He'd continue to compete for the Xfinity Series title but would also drive the No. 29 Chevy on Sundays.
The decision paid off quickly. After finishing 14th at Rockingham and eighth at Las Vegas, Harvick won at Atlanta Motor Speedway. The rookie triumphed again in midseason at Chicagoland, and he hasn't looked back. He's up to 60 victories in the Cup Series, 47 in Xfinity cars, and 14 in the truck series.
Kevin Harvick will drive the No. 29 Ford in the NASCAR All-Star Race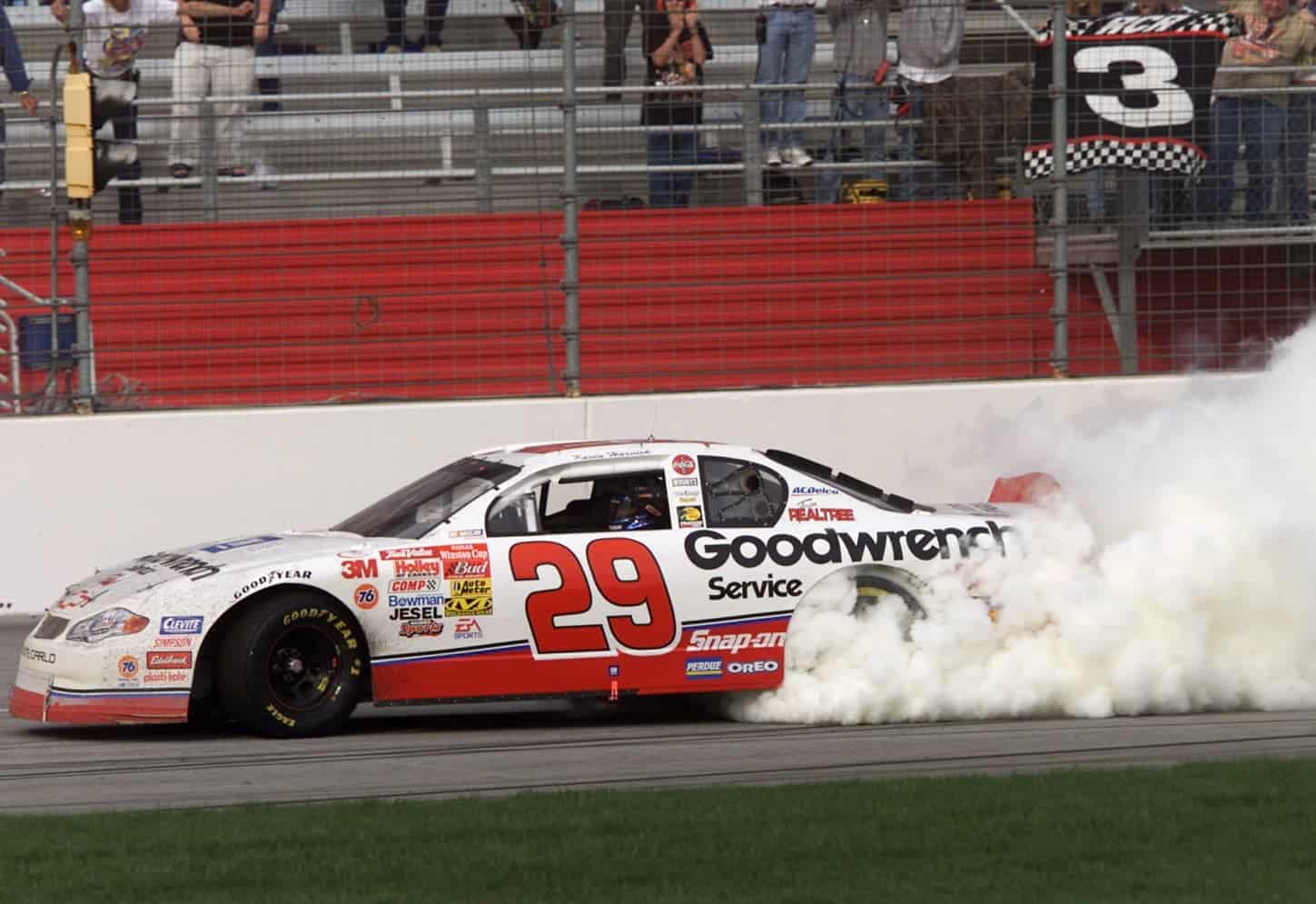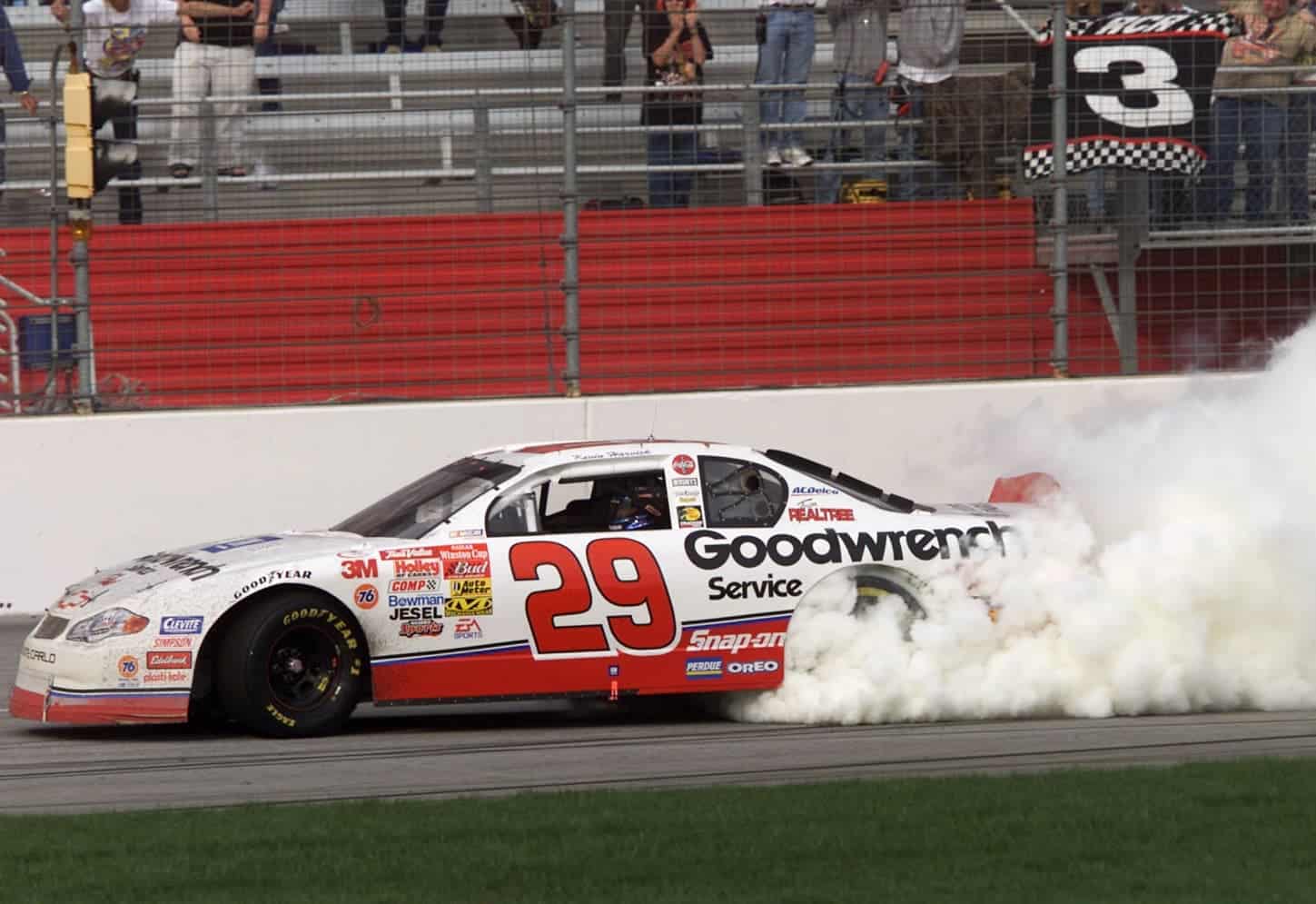 Though the annual Throwback Weekend just concluded at Arlington, Kevin Harvick has a special throwback of his own planned for North Wilkesboro Speedway, site of the NASCAR All-Star Race. He will put aside his usual No. 4 Ford and run with "29" on his roof and doors.
The planning began just weeks after the future Hall of Famer's 2022 season concluded at Stewart-Haas Racing, and it also involved getting Richard Childress Racing, the team Harvick left after the 2013 season, to sign off.
"I walked in and said, 'Hey, here's what I want to do,' and everybody from SHR was like, 'Well, let's make it happen. But who's going to call Richard?'"
Harvick didn't hesitate to assign himself to that task.
"I got him on the phone, and he said, 'Kevin, you can do whatever you want. We're in full support. You've had a great career and you did a lot for RCR.' And he did a lot for me. I can't wait to take that picture with Richard and the crew chiefs and all the people that I work with from RCR at North Wilkesboro."

Kevin Harvick
This will be a victory lap whether he wins or not
Driving that No. 29 Chevy in 2001 was an experience like no other for Kevin Harvick. First, Dale Earnhardt's death shocked the sports world, then weeks of related news about investigations, safety revisions, and tributes dominated the racing news.
While the action on the track wasn't ignored, a lot of it was overshadowed. Even Harvick's two victories as a rookie were largely framed as wins by the guy who replaced a legend. There was scarcely even time to produce merchandise tied to Harvick and the No. 29 car until the latter stages of the season.
"We just had generic stuff because everything happened so quickly, and we never really had time to properly celebrate the '29' team at RCR organization because it was always tied to Dale and everything that happened," Harvick said. "And there was no emotion that was ever around that first win that I remember other than it was a big moment for the sport."
It's a different atmosphere on the way out the door. The rookie days are history, and Harvick comes to NASCAR tracks now as the elder statesman. Nevertheless, North Wilkesboro has him feeling a bit giddy.
"I don't know the last time the All-Star Race was the most anticipated event of the season," Harvick told NASCAR.com. "Fans are going to show up in droves. North Wilkesboro is a great short track, the asphalt's worn out and I think it's going to be a fantastic event."
Got a question or observation about racing? Sportscasting's John Moriello does a mailbag column each Friday. Write to him at [email protected]