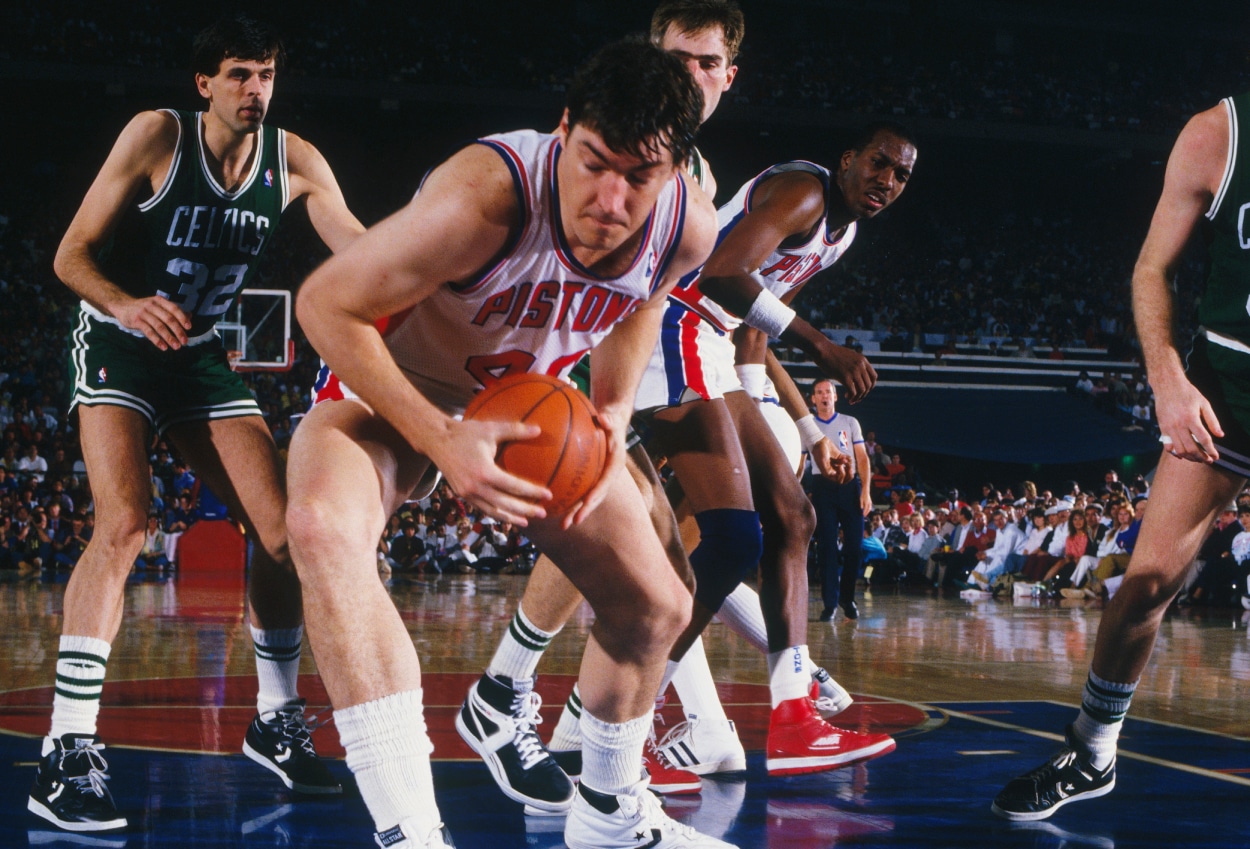 Kevin McHale Was 'Sincere' in His Message to Isiah Thomas After the Detroit Pistons Ended the Boston Celtics' Reign
The Boston Celtics and Detroit Pistons had some heated battles, but Kevin McHale rooted for them after Detroit knocked out Boston in 1988.
Much was made about Jayson Tatum and Draymond Green embracing after a grueling 2022 NBA Finals. Boston Celtics fans blasted Green throughout the series for his antics and unnecessarily rough play. Many fans stated that today's game doesn't have that true rivalry anymore, and when the game ends, that heated court battle turns into a hug.
While it's true that rivalries might be out the window these days, that off-the-court friendship still held true back in the 1980s when those on-court battles were heated. While there wasn't a hug involved, Celtics legend Kevin McHale said he was 'sincere' with his comments to Detroit Pistons guard Isiah Thomas after Detroit dethroned the Celtics as kings of the East in 1988.
Kevin McHale and the Boston Celtics were overtaken by the Detroit Pistons in 1988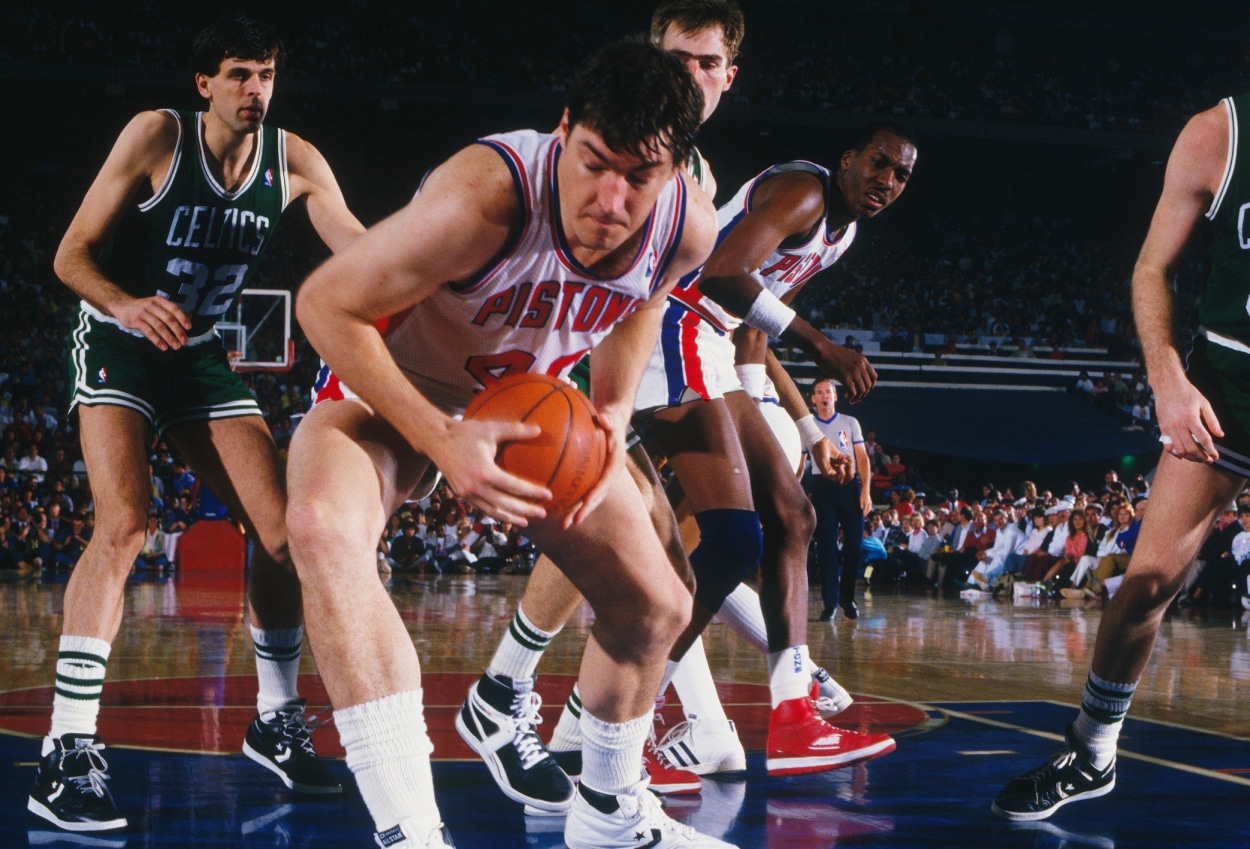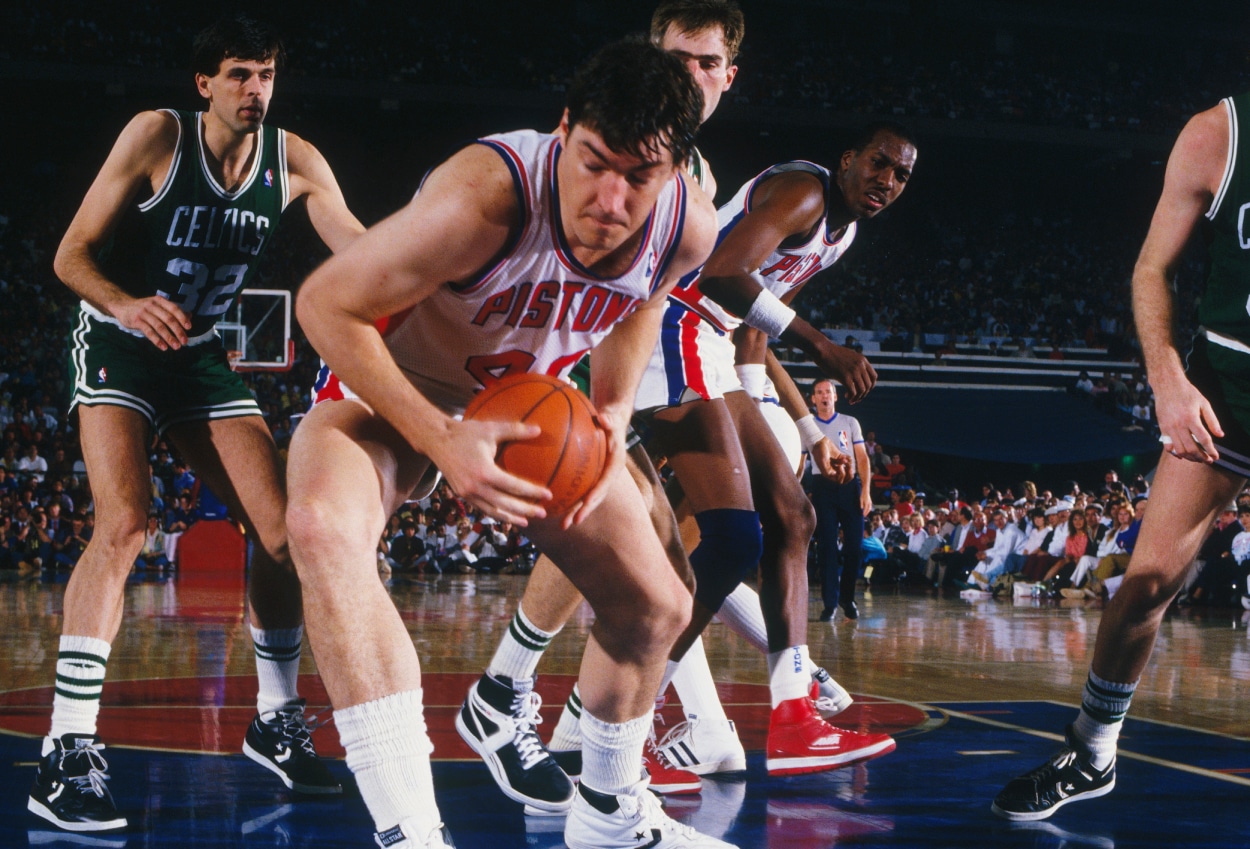 You could see it coming. If not for a miraculous Larry Bird steal, it would've taken place the year before. It was only a matter of time before the Pistons were tops in the Eastern Conference.
Those Celtics vs. Pistons battles were physical. They were heated. Pistons center Bill Laimbeer was genuinely hated by Celtics players and fans. That became evident during the 1987 Eastern Conference Finals when he took down Celtics star Larry Bird with a hard foul, leading to an ejection of both players in Game 3 of the series.
Two games later, Boston's mild-mannered center Robert Parish had enough of Laimbeer and took him down with a couple of punches during the game. Later that game, Bird's steal with five seconds left helped give the Celtics a shocking come-from-behind victory and a 3-2 series lead. Boston won in seven.
The Pistons inched closer to the Celtics each year. They finally dethroned them in 1988, knocking Boston off in six games in the Eastern Conference Finals. When it was over, there was a quick walk off the court by the Celtics players but not before McHale had a message for Thomas.
McHale said he was 'sincere' in his message to Thomas
The Celtics took some heat for their quick getaway after the Pistons ended their season in 1988. McHale said it was the Pistons' security that told the Celtics to get out quickly.
"Someone told us to get out of there before they stormed the court," said McHale to The Boston Herald in 2020. "You had a really long walk to get out of there. It wasn't like the Garden or other places. You had a hundred yards probably before you got to the entryway to the locker rooms."
McHale said he had nothing against the Pistons. He said their physical play brought out the best in his teammates.
"We actually liked playing like that," said McHale. "We didn't have any problem with the Pistons, really, until we got all beat up (with injuries). But their physicality never bothered us. I thought their physicality made us play better."
McHale's statements in 2020 were consistent with his 1988 comments after the game when he got a quick message to Thomas before leaving the court.
"Go out and get 'em," McHale said he told Thomas after the '88 elimination, per United Press International. "Play physical. Play tough. Those Western Conference teams don't want any part of that. Don't be just happy to be there. You're only halfway there.
"Isiah's the heart of their team. "Vinnie (Johnson) is the heart of their bench. I want to beat them when we're playing, but I respect them. I wanted to wish them good luck. That was sincere."
Like Sportscasting on Facebook. Follow us on Twitter @sportscasting19 and subscribe to our YouTube channel.