Kevin Na Raises the Tiger Woods Question That Others Don't Have the Courage to Ask
PGA Tour member Kevin Na is getting hammered for pointing out the absurdity of Tiger Woods landing an $8 million bonus despite missing the entire 2021 season.
It's not that the emperor has no clothes. Rather, it's a case of Tiger Woods not breaking out his traditional red golf shirt even once on a Sunday last year. For that matter, Woods never so much as teed in up on the PGA Tour.
However, the Tour still is gifting Woods $8 million.
While others remained mum, fellow golfer Kevin Na raised the question: What did Woods do last year to deserve the top prize in the new Player Impact Program? The fact that Woods met the requirements doesn't matter. The requirements are dubious.
The PGA Tour's Player Impact Program is dispersing $40 million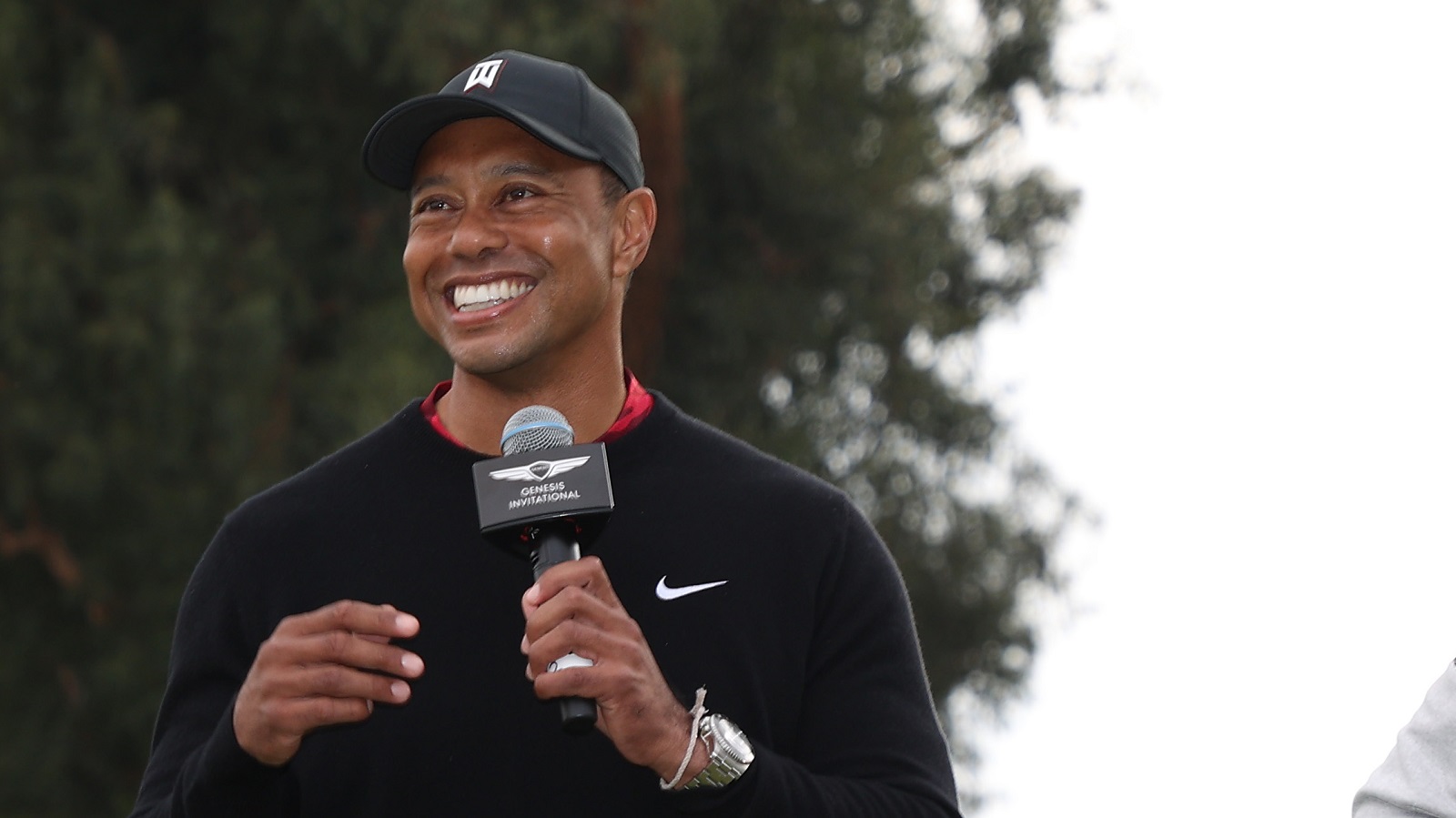 Let's be upfront about this: The Player Impact Program is one of the bits of leverage that the PGA Tour is using to keep its biggest stars from fleeing to the Super Golf League, the tour that Greg Norman has been pushing on behalf of Saudi Investors.
Norman reportedly has been offering substantial signing bonuses to all the top names in the sport and promising bigger purses for shorter schedules, but the recruiting pitch has mostly gone unanswered. One of the big issues is that the PGA Tour has been telling its players that they'll pull playing privileges permanently for anyone who jumps to the SGL.
But the PGA Tour has also been busy papering the house. Tournament purse money is rising almost across the board. In addition, the Tour launched its Player Impact Program last year, throwing $40 million in the pot to distribute to 10 players. The figure grows to $50 million for this season.
Tiger Woods is the No. 1 recipient, securing (we can't bring ourselves to say "earning") $8 million. Phil Mickelson is second on the list, pulling down $6 million.
Fans slam Kevin Na for speaking the truth about Tiger Woods
The PGA Tour's announcement of the 10 recipients of Player Impact Program money came more than four months after Sports Illustrated correctly projected Tiger Woods as the recipient of first-place money.
The PGA did not lay out the specifics of its formula for determining "impact," but key aspects in determining a player's score include:
Popularity in Google searches
Nielsen Brand Exposure rating from weekend tournament TV coverage
Q-Rating, which measures name recognition and favorability scores
MVP Index, which gauges engagement in social media and digital channels
Meltwater Mentions social-media monitoring
Victories, world rankings, and performance on the course in general are nowhere to be found. Players presumably knew the criteria, but that shouldn't shield the PGA Tour from criticism.
Here's what Kevin Na wrote on Twitter:
"Tiger Woods wins the $8Mil PIP! I'm all for paying @TigerWoods because he made us all richer but he didn't hit 1 shot in 2021. @PGATOUR how is this possible also I thought @PhilMickelson won. Did this result have any affect in the last 2 weeks? Haha."
Na, a five-time winner on the PGA Tour, is being ridiculed on his own Twitter account for daring to question how Woods could be considered impactful despite not having played a PGA Tour event since The Masters Tournament in November 2020. And he hasn't finished in the top five since the Hero World Challenge (an unofficial event) 11 months before that.
For all we know, Woods might never return to the PGA Tour, given that he has too much pride to just show up for the sake of cashing 30th-place checks.
Tiger Woods does not deserve the PGA Tour's $8 million
Tiger Woods' fans, and they are legion, are throwing everything they can think of at Kevin Na for daring to criticize the PGA Tour for handing over $8 million. Their talking points consist primarily of:
Every PGA Tour member is making much more money because of the interest Woods has created during a magnificent career.
Contrary to Na's assertion, Woods did play last year.
Tiger Woods rules social media.
The first point is so indisputable that Na even acknowledged it in his tweet.
As for the second point, it is true that Woods played in 2021, but there is a huge asterisk. Woods and son Charlie played in the PNC Championship, a father-and-son event in Florida late last year.
While TV ratings were enormous, the event is only tangentially connected to the PGA Tour, which is the entity laying out the $40 million. It is hard to argue that the Tour and its players derived any ongoing benefit from Woods playing. Then, again, the point is somewhat moot since there is no requirement in the PIP that a golfer has to be active during the season.
Finally, it's true that Woods' name permeates social media to a degree that no other golfer can hope to match. But what exactly were the Twitter and Facebook headlines about him last year? A month of coverage about him crashing his SUV, six months of sporadic updates about his recovery, and four months of speculation about when he might return.
Again, the PGA Tour and Woods' fellow pros derived no benefit from that sort of coverage.
So, let's call the Player Impact Program what it really is: A slush fund to keep golf's biggest names from cozying up to Greg Norman and the Super Golf League.
Like Sportscasting on Facebook. Follow us on Twitter @sportscasting19.