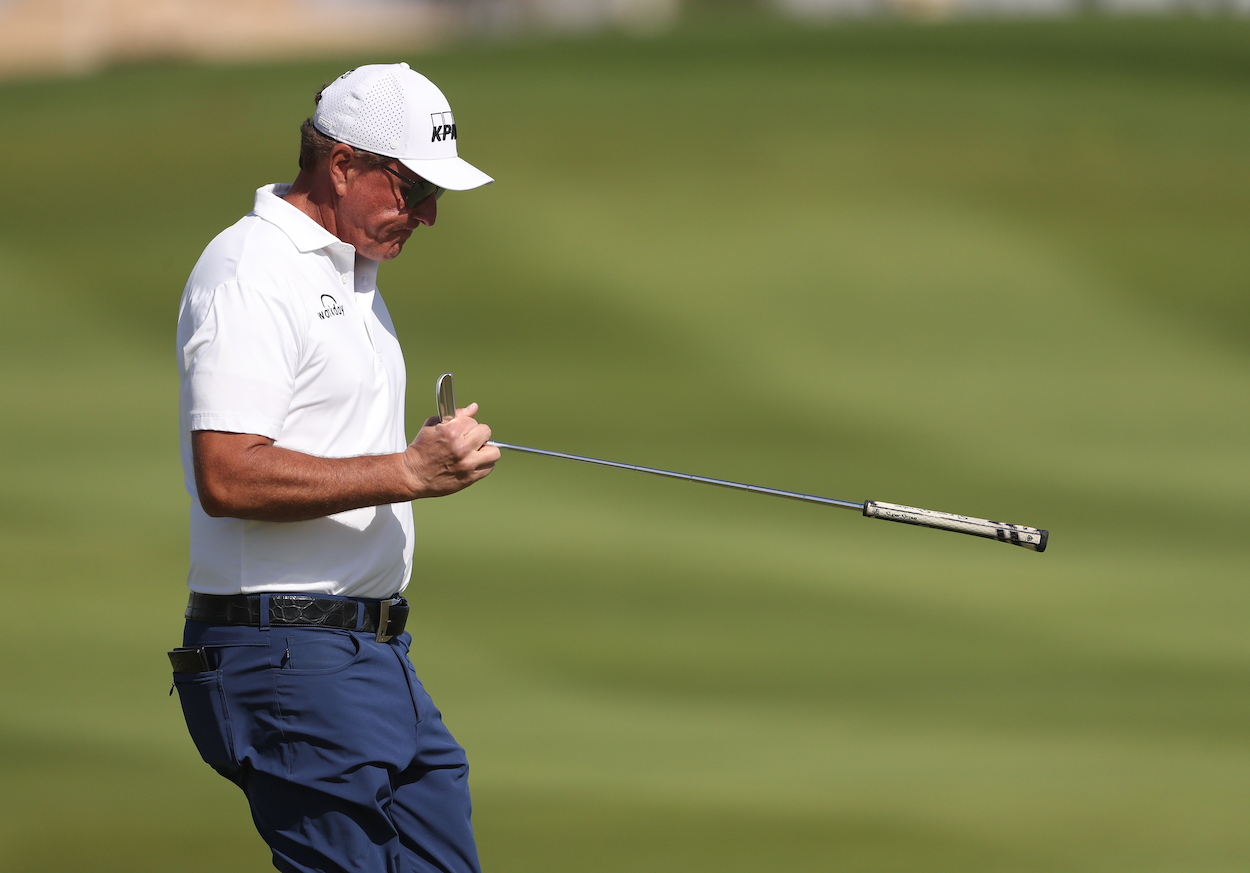 Phil Mickelson's Nightmare Continues as He Watches $2 Million Vanish From His Pocket
Phil Mickelson thought he had $8 million coming his way, but Tiger Woods just snatched $2 million out of his hands.
Phil Mickelson's fall from grace over the last few months has been truly fascinating to watch, as one of the most beloved figures in professional golf history has quickly morphed into the PGA Tour's most hated enemy. Lefty is now taking some time away from golf after his public support of the Saudi-backed Super Golf League drove his popularity into the penalty area alongside many of his recent tee shots.
The one silver lining was that his $8 million payday for claiming the No. 1 spot in the inaugural Player Impact Program was set to hit his bank account this week. But in an all-too-familiar nightmare for Mickelson, Tiger Woods rallied from behind to steal yet another win from his clutches.
Tiger Woods snatches $2 million out of Phil Mickelson's palms
If you've noticed more of your favorite golfers trying to build a larger online following over the last year or so, the Player Impact Program is most likely the motive behind it. Put in place in 2021, the PIP is the newest way for the PGA Tour to reward its players for bringing more eyes to the game of golf.
It's all based on Impact Score, which is calculated from five popularity metrics: Google search frequency, social media reach, Nielsen score (TV time), Meltwater mentions (global media attention), and Q-score (player appeal). The top 10 players in Impact Score after every season receive a hefty bonus, with first place taking home $8 million.
We thought we already knew the winner of the PIP for its inaugural 2021 season — you know, considering Mickelson announced he had won the $8 million prize back in December. But the PGA Tour hadn't officially announced the winner as of March 1.
As it turns out, Tiger Woods made a familiar back-nine charge to leap Mickelson in the standings and win the PIP, the tour announced Wednesday. Lefty thought he had banked $8 million, but he saw $2 million vanish this week as his image continues to crumble.
Here are the final standings for 2021 and how much each player made:
Tiger Woods: $8 million
Phil Mickelson: $6 million
Rory McIlroy: $3.5 million
Jordan Spieth: $3.5 million
Bryson DeChambeau: $3.5 million
Justin Thomas: $3.5 million
Dustin Johnson: $3 million
Brooks Koepka: $3 million
Jon Rahm: $3 million
Bubba Watson: $3 million
Mickelson's nightmare 2022 continues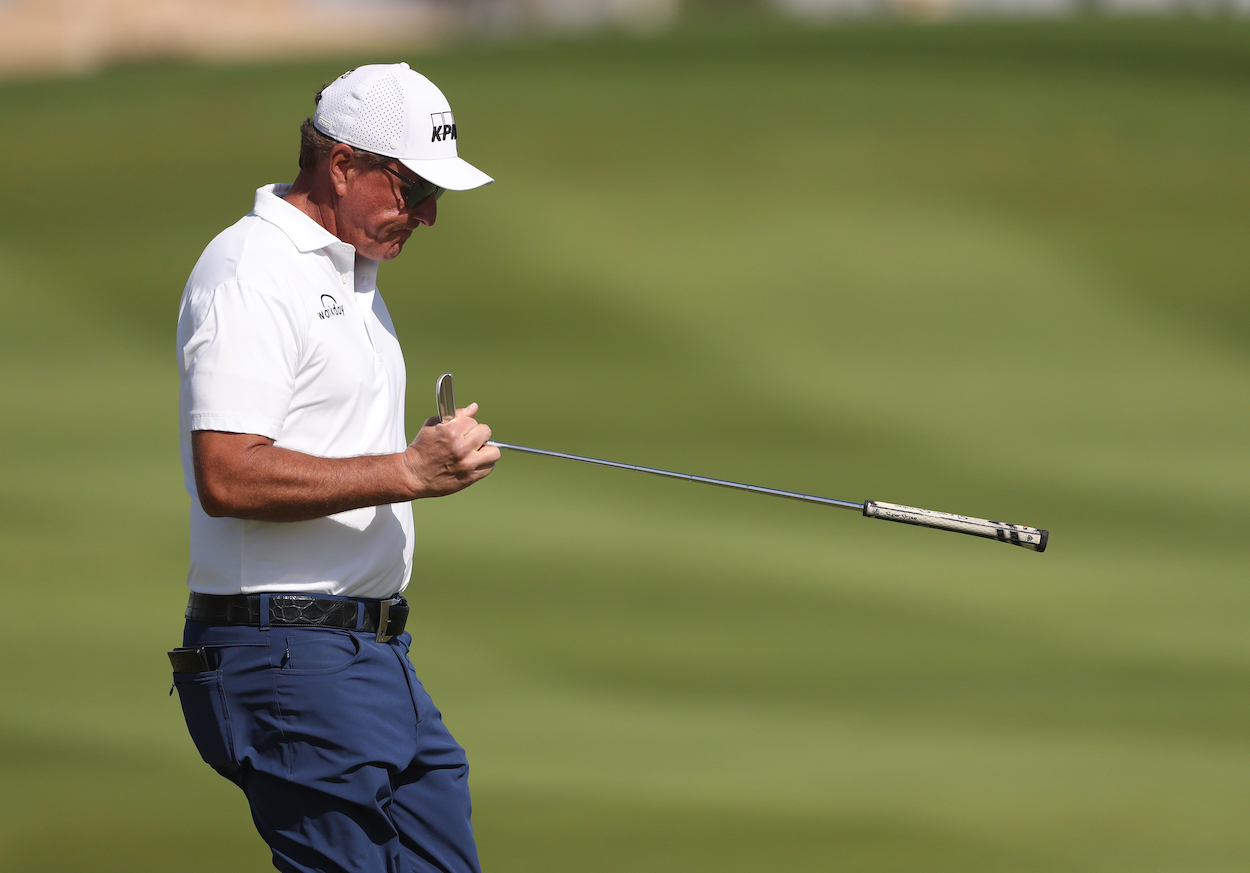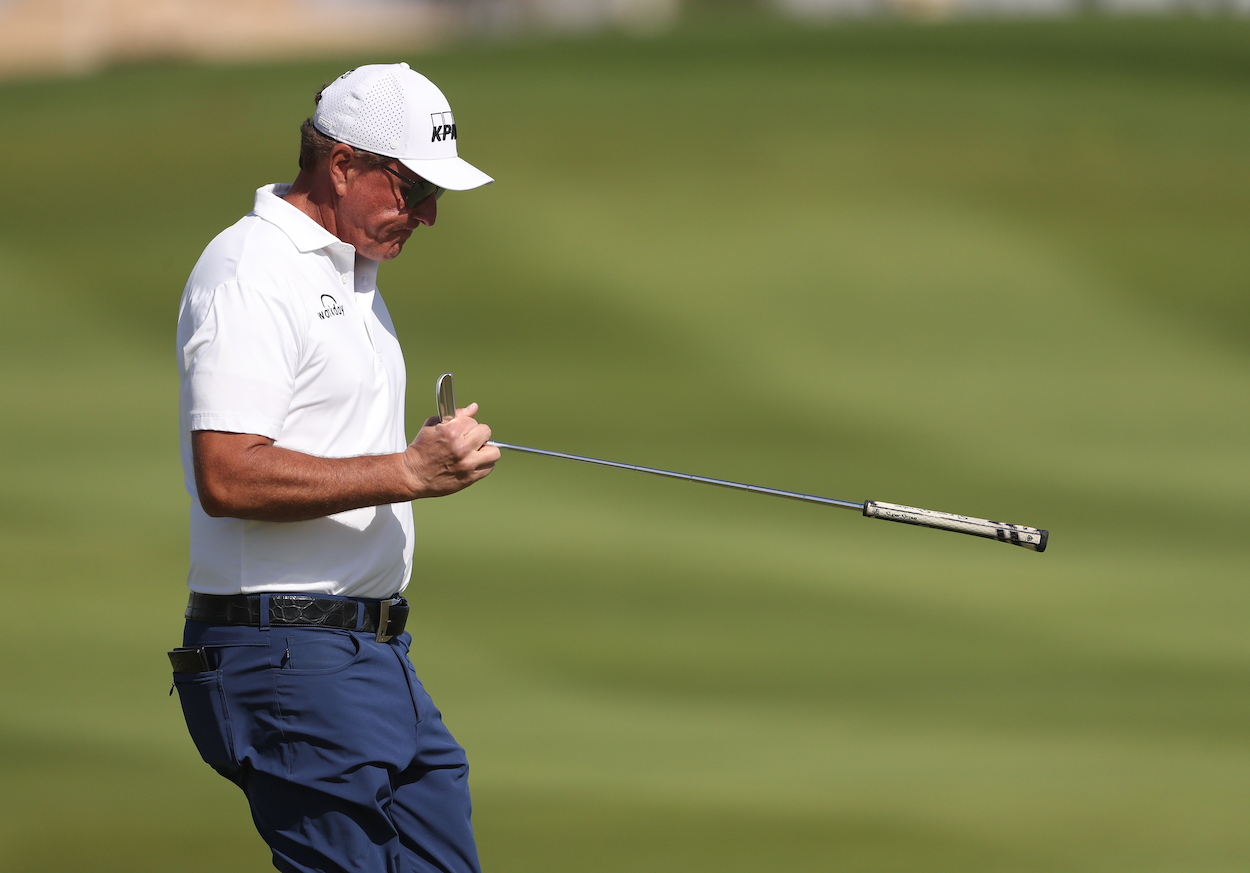 The 2021 season couldn't have gone much better for Mickelson. I mean, the guy won a major championship at the age of 50 and got to brag about it for six months straight. But 2022, on the other hand, couldn't be going much worse.
Mickelson's year got off to a disastrous start when his comments on the upstart, Saudi-backed golf league came to light.
"They're scary motherf****** to get involved with," Mickelson told author Alan Shipnuck. "We know they killed [Washington Post reporter Jamal] Khashoggi and have a horrible record on human rights. They execute people over there for being gay. Knowing all of this, why would I even consider it? Because this is a once-in-a-lifetime opportunity to reshape how the PGA Tour operates."
Mickelson seems to think he's doing his fellow PGA Tour colleagues a favor, but many top players have publicly condemned his comments and shut down his evil plan. And now KPMG, Callaway, and more sponsors have cut ties with the golfer.
As if that wasn't enough, Mickelson just blew yet another lead to Tiger, and this one cost him $2 million.
What's next for Lefty?
Just a few months ago, fans couldn't get enough of Mickelson's freakish calves, his "hellacious seeds" off the tee, and the epic stories he would tell on Twitter. The entire golf world was filled with joy when Lefty became the oldest player in PGA Tour history to win a major championship last May.
But that joy has quickly turned to ire as tour players and fans alike are turning on Mickelson quicker than he can yell, "Fore!"
It's hard to imagine he'll be able to get everyone back on his side by simply taking a few months off and pretending nothing ever happened. We've learned who the real Phil is over the last few weeks, and if he's more interested in cashing fat paychecks than sticking to his morals, he might as well just take the Saudi money and run.
Like Sportscasting on Facebook. Follow us on Twitter @sportscasting19.