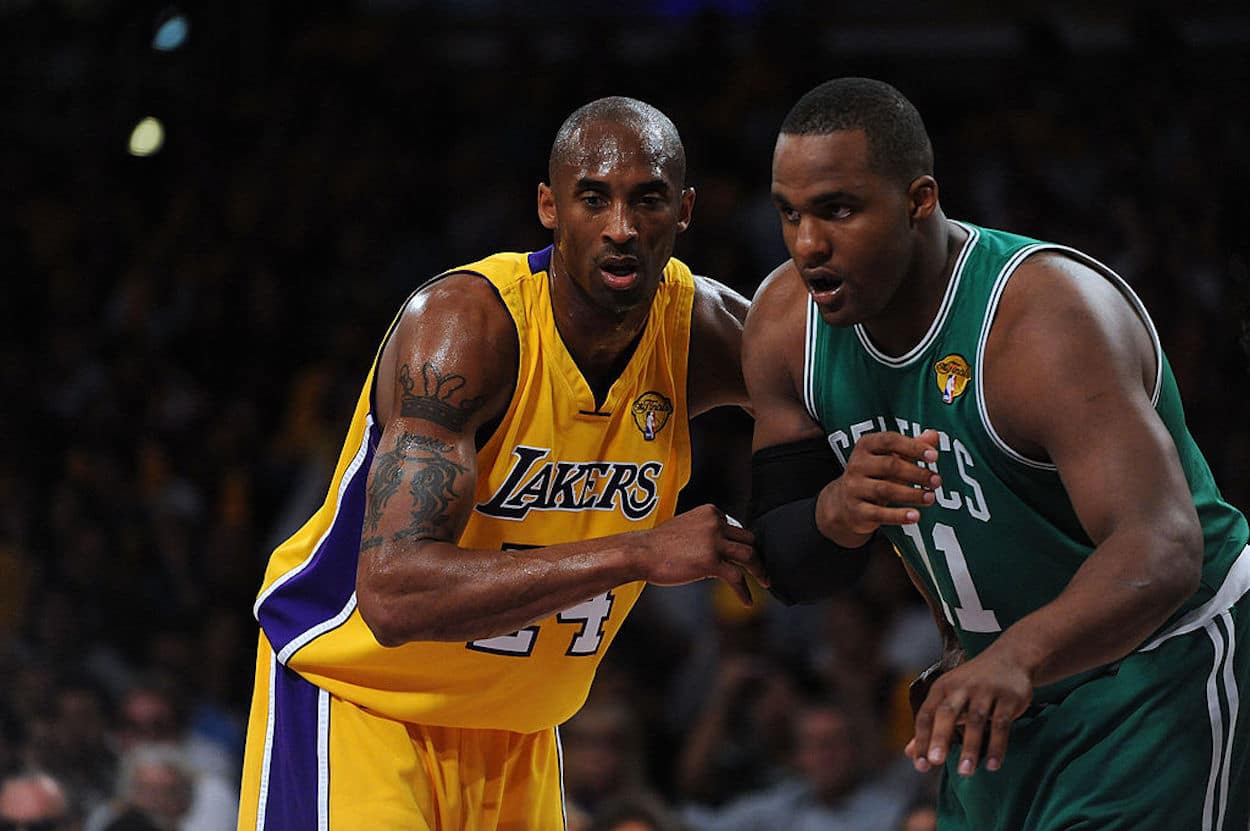 Kobe Bryant Blew Glen 'Big Baby' Davis' Mind With 4 Simple Words and a Bit of Spanish
Kobe Bryant was a fierce competitor, but he could also impress an opponent with the most simple of gestures. Glen Davis experienced that reality firsthand.
Among NBA fans, Kobe Bryant sits near the top of the pantheon. While the late Lakers legend is usually ranked behind Michael Jordan, he somewhat serves as his generation's equivalent of MJ. If you grew up a little after His Airness' prime, Kobe was probably your hero.
Glen Davis is a little older than that, but he still came away from the court with some memories of Bryant. In fact, the Lakers star blew Big Baby away by simply knowing his name. He then followed that up with a bit of his signature Mamba Mentality, albeit in Spanish.
Glen Davis was blown away that Kobe Bryant knew his name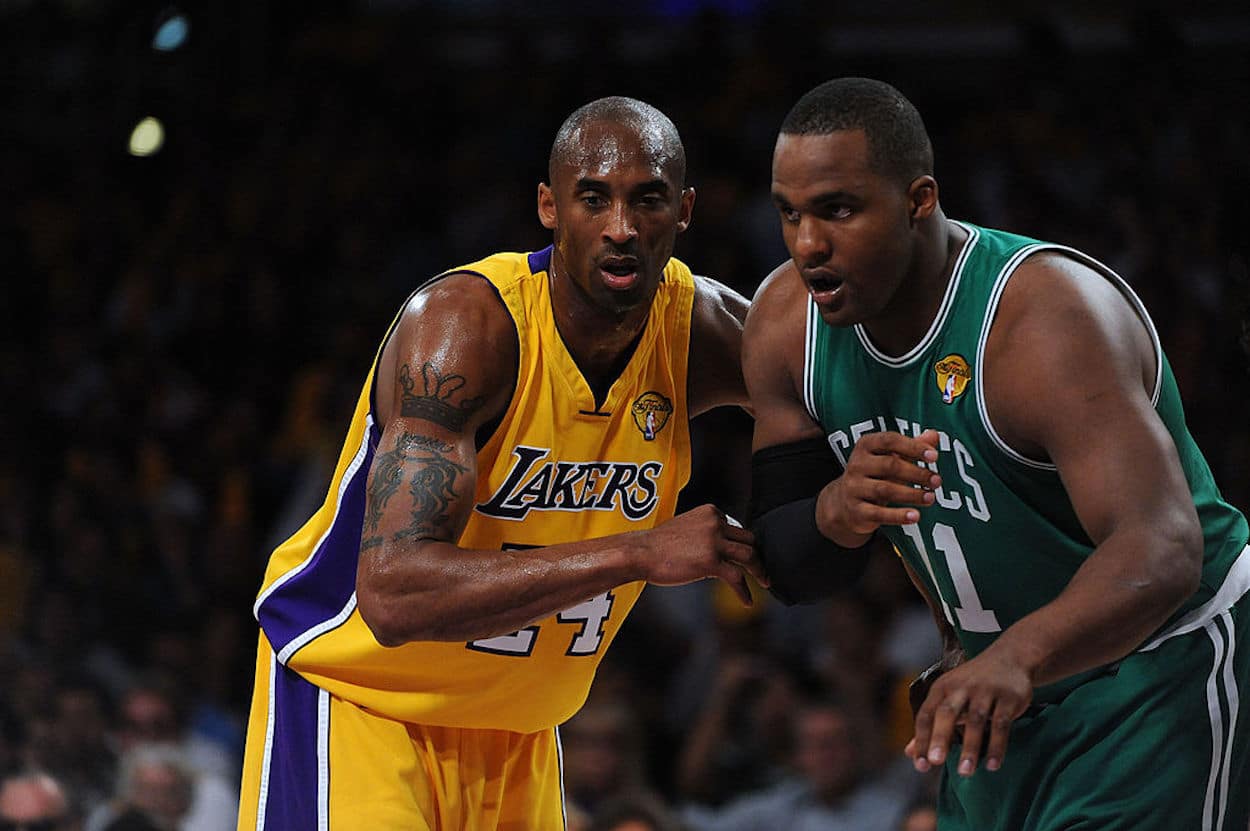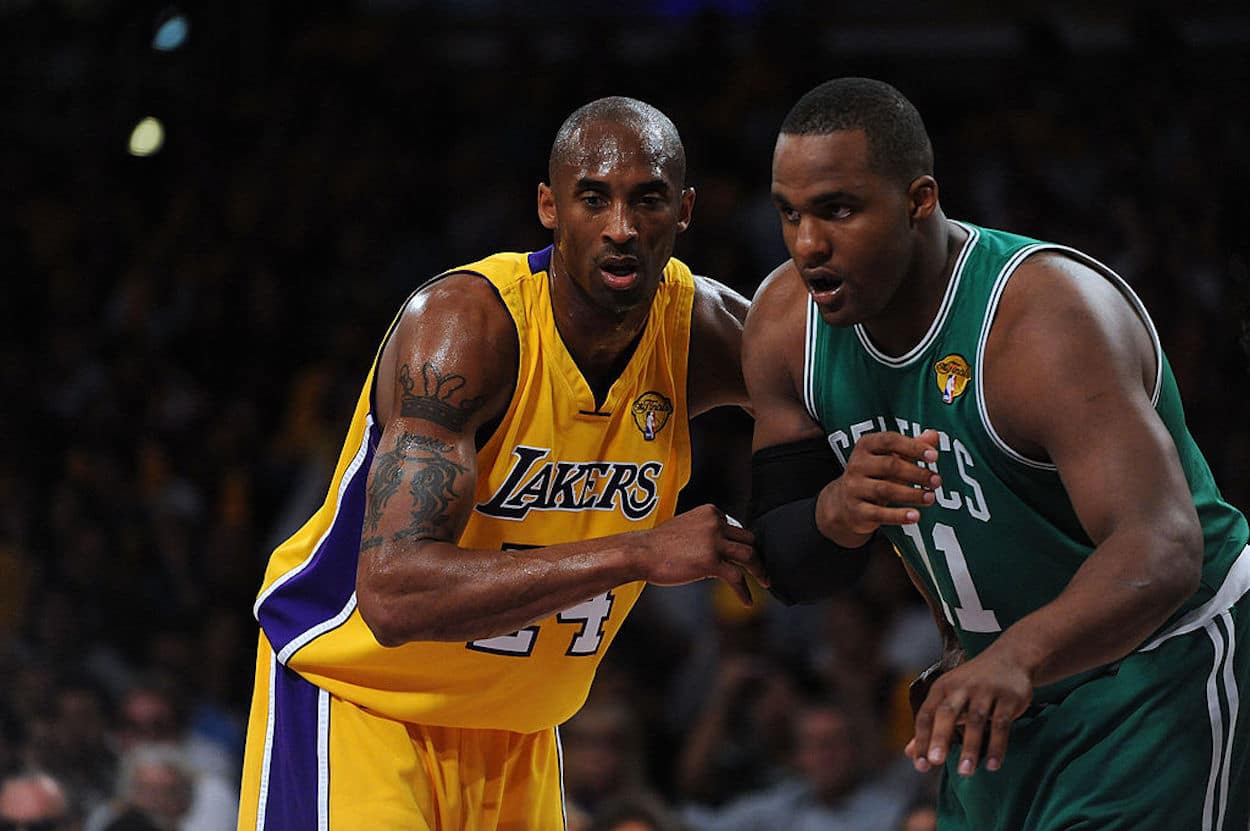 During his time at LSU and in the NBA, Big Baby Davis crossed paths with some iconic basketball players. Kobe Bryant, however, managed to stand out from the crowd.
"First of all, I was geeked out that he even know my name," Davis explained on a recent episode of the All the Smoke podcast. "When he said, 'What's up, Big Baby?' I f***ing damn near fainted. I was [like,] 'God damn, Kobe know me.' You know what I mean? … I didn't even knew [sic] he knew my name."
Bryant wasn't done there, though. Once the game began, he talked a bit of strategy with Pau Gasol in Spanish. Davis, again, was impressed.
"Playing against him was great, man, cause he's just a competitor. You know what I mean," Big Baby continued. "I think the most special part about it him was when I heard him, I was guarding Pau Gasol, like I couldn't translate the Spanish. … I'm like, 'Bro, you really speaking that s***? That's unfair.' You know what I mean? I'm like, 'Pau, what he say?"
Those two experiences left the big man with an unshakeable impression of Kobe.
"He was a special player," Davis concluded. "He was a super, super special player. I'm just, you know, glad to play against him."
At the risk of painting with a broad brush, no one would disagree with that.
Like Sportscasting on Facebook. Follow us on Twitter @sportscasting19 and subscribe to our YouTube channel.