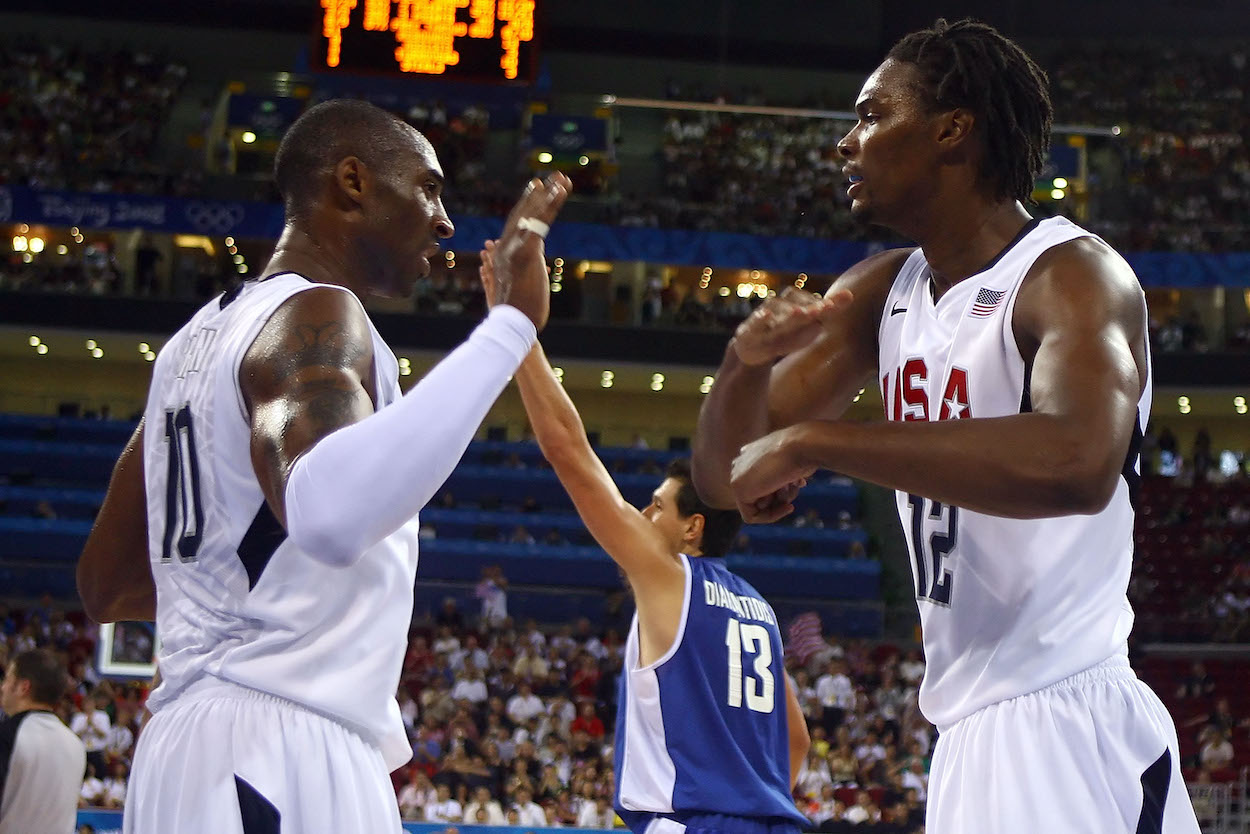 Kobe Bryant Taught Chris Bosh an Invaluable Lesson He'll Cherish Forever Without Saying 1 Word
Kobe Bryant didn't have to utter one word to teach Chris Bosh a valuable lesson he'll never forget.
Throughout his illustrious NBA career, Kobe Bryant left everyone who was lucky enough to know him with lifelong lessons that they'll never forget. Chris Bosh, who just joined him in the Naismith Memorial Basketball Hall of Fame, told an incredible story during his enshrinement speech about Kobe's work ethic that has stuck with him for over a decade.
Bryant didn't even have to say a single word to teach Bosh a lesson that shaped his career and defined what it meant to truly be a legend of the game.
Kobe Bryant and Chris Bosh were teammates during the Beijing 2008 Olympics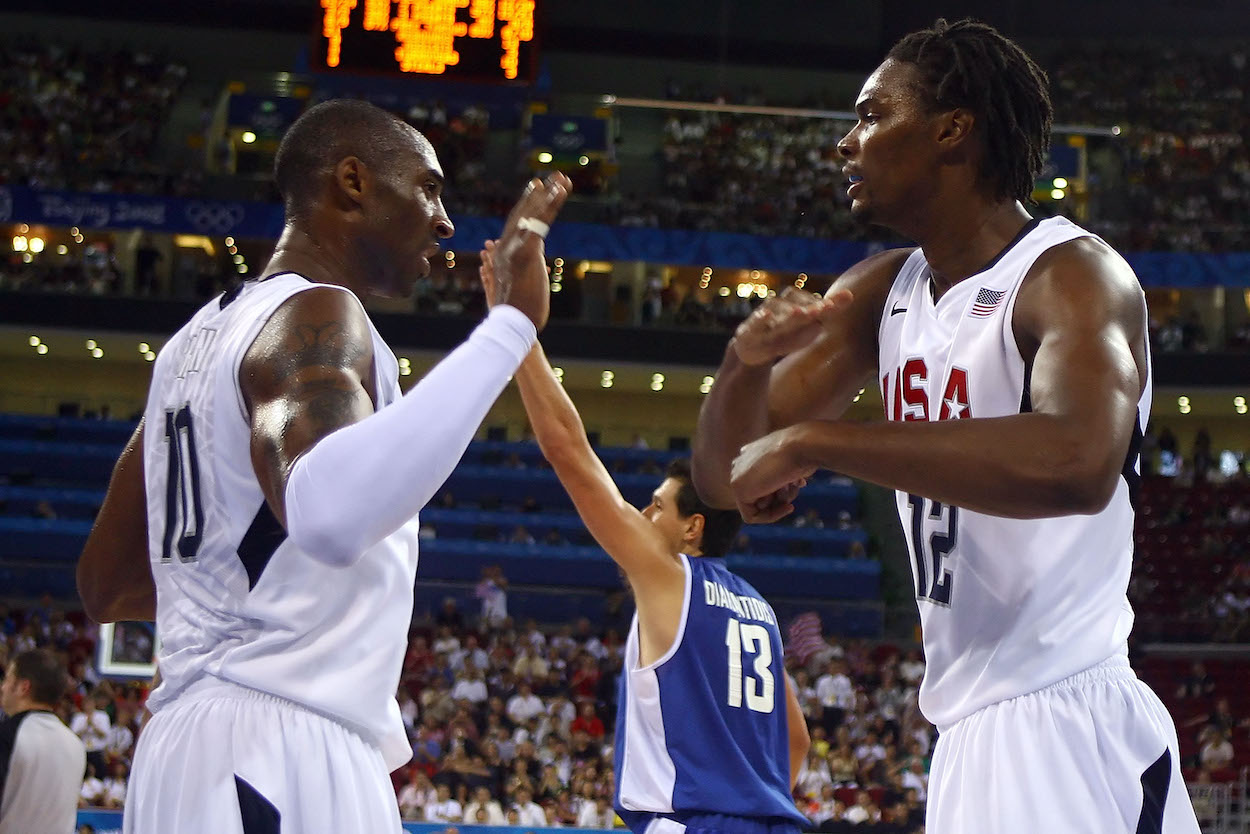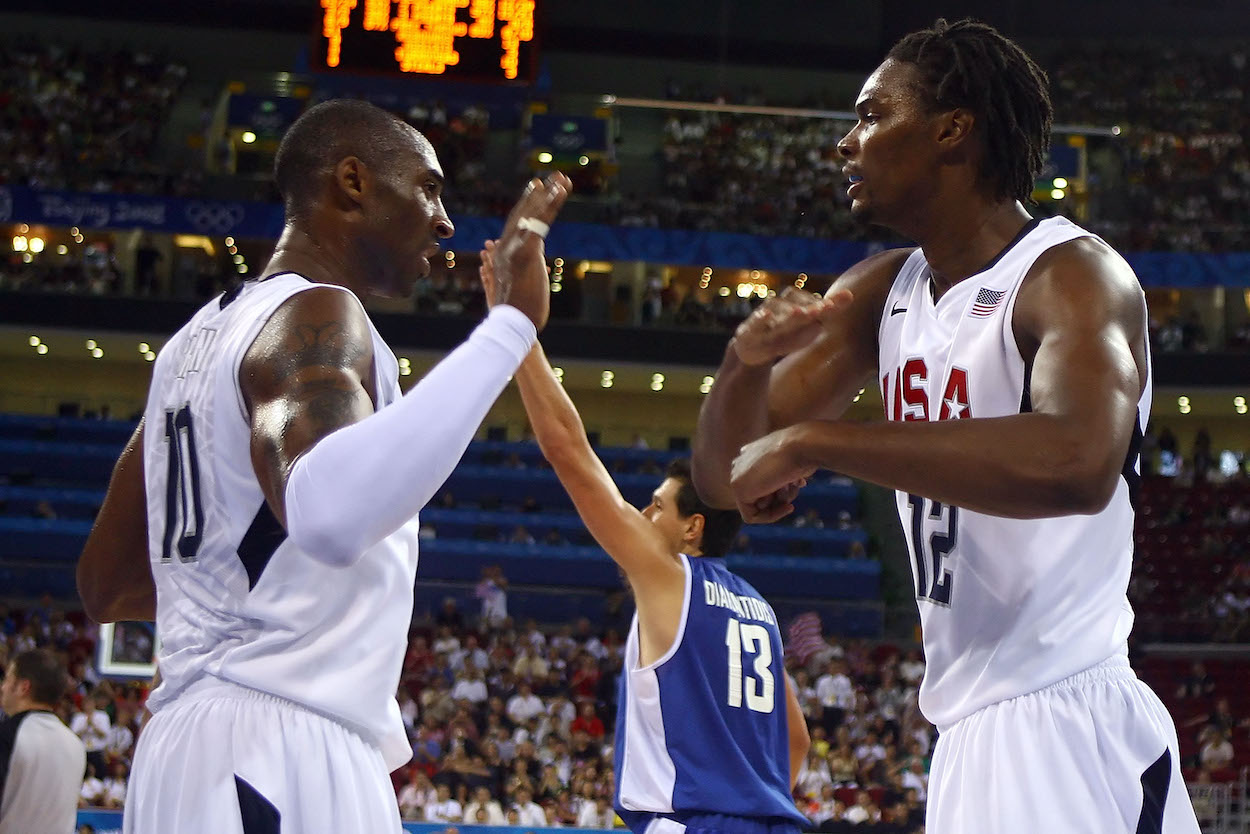 In 2008, Bryant led the Los Angeles Lakers to their fifth NBA Finals appearance in nine years. There, the Lakers met Kevin Garnett, Paul Pierce, and the Boston Celtics for a star-studded championship series, and the Celtics ended up winning the title in six games.
You couldn't have blamed Bryant for the loss, though. The Hall of Famer poured in a series-high 25.7 points per game and even led the Lakers with 5.0 assists per contest. It was an inspiring performance from one of the all-time greats, but his team fell short in the end.
Just a few days later, Bryant showed up to training camp for the Beijing 2008 Olympic Games. Bosh also received an invite to play for Team USA in the Olympics that year, and it wound up being the only time the two could call themselves teammates.
The "Redeem Team," as it came to be known, rolled over the competition in Beijing and won every game by double digits en route to a gold medal. Bosh cherished that short period of time he was able to spend alongside Bryant, and he learned a valuable lesson on the very first day.
Kobe Bryant taught Chris Bosh an invaluable lesson without saying 1 word
Entering the Beijing 2008 Olympics, Bryant had just fallen in his second straight NBA Finals appearance. If you know anything about who Kobe was as a player, you know losing didn't sit well with him. So, he showed up to "Redeem Team" training camp with an insatiable hunger to improve.
Bosh got a taste of that hunger on his first day as Bryant's teammate. He told an incredible story about Bryant's work ethic during his Hall of Fame enshrinement speech on Saturday night.
It was 2008. The "Redeem Team" was formed. We were in Vegas for the start of training camp, and we were getting ready for the Olympics in Beijing. I wanted to establish myself as a young leader on the team by waking up bright and early. Day 1. So the goal was to be the first one at breakfast. So I set my alarm, I make sure I'm up by sunrise, I get out of bed, I put on my gear, and I head downstairs. But when I get there, Kobe's already there, with icepacks on his knees, drenched in sweat. Now it took me a minute to figure it out, but this guy wasn't only awake before me, he had already worked out. He had just played in the Finals days earlier. Meanwhile, I had been off for months and I was still exhausted.

What he had done that morning was incomprehensible to me. That dedication he had only days after falling short of an NBA Championship, that taught me something I've never forgotten. Legends aren't defined by their successes. They're defined by how they bounce back from their failures.

Chris Bosh
In true Kobe fashion, he bounced back in a big way.
Bouncing back like only a legend could
Not only did Bryant lead the "Redeem Team" to a gold medal after losing in the NBA Finals the same year, but he also rebounded to win the next two NBA titles with the Lakers.
Kobe averaged an incredible 32.4 points and 7.4 assists per game in the 2009 Finals against the Orlando Magic and was named Finals MVP for his performance. The next season, he exacted revenge on the Celtics to win his fifth and final championship. He was also named Finals MVP for the second straight season.
In the years following his heartbreaking loss to the Celtics in 2008, Bryant taught Bosh just what it meant to be a legend in the game of basketball. And, fittingly, Bosh replicated Bryant's bounce-back campaign when the Miami Heat won two consecutive titles after losing to the Dallas Mavericks in the 2011 Finals.
And now, he sits beside Kobe as a legend in the Hall of Fame.
Like Sportscasting on Facebook. Follow us on Twitter @sportscasting19.