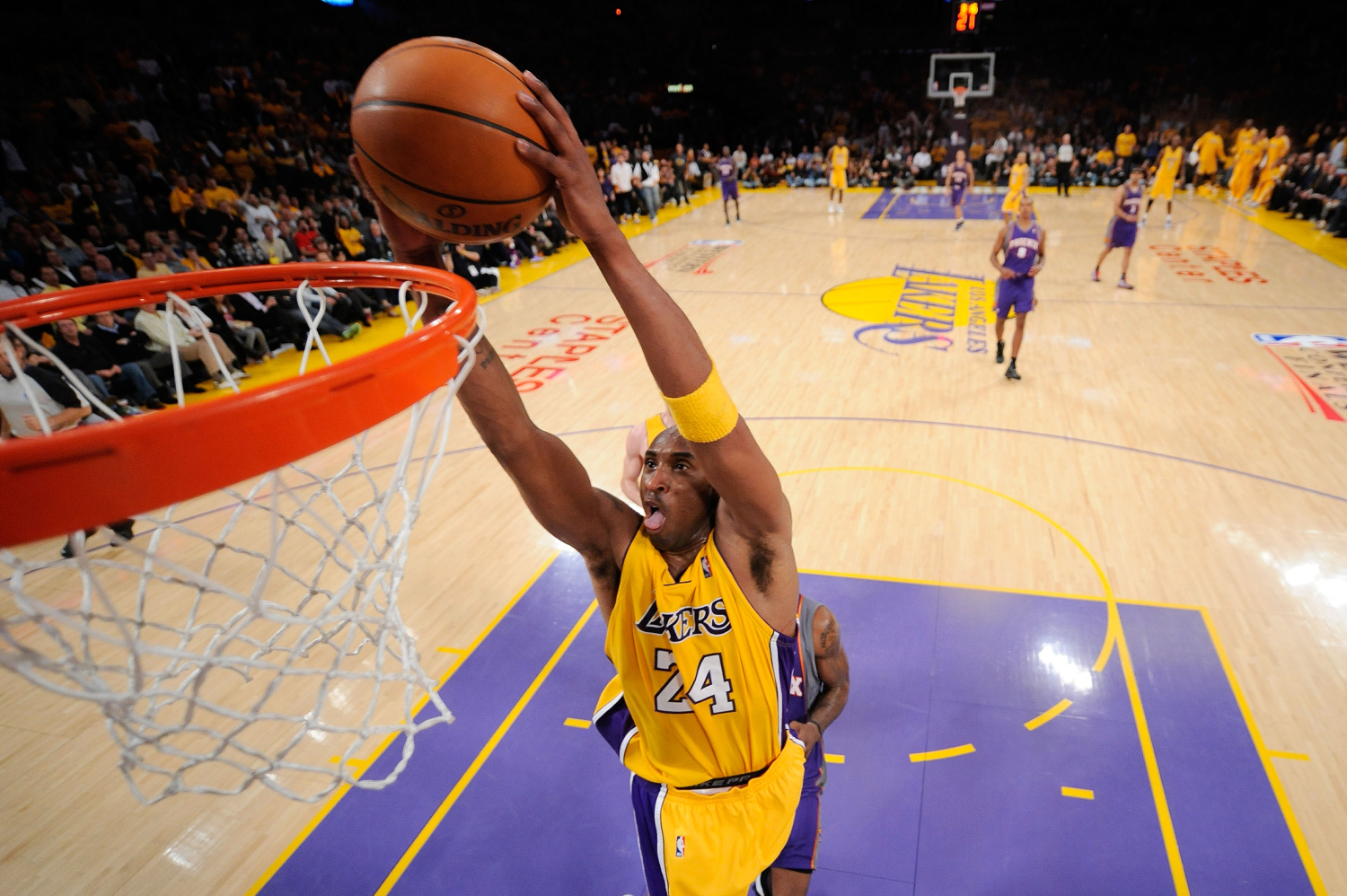 Kobe Bryant Has Made an Unbelievable Amount of Money Since His Tragic Death
Kobe Bryant was an iconic basketball player for the LA Lakers. Since his tragic death, Bryant has actually continued to make millions.
Kobe Bryant was one of the most iconic athletes to ever live. His remarkable NBA career with the LA Lakers not only helped him become one of the most famous athletes of all-time, but he was also one of the most successful. Bryant's success allowed him to become pretty wealthy, too, even after his sad and tragic death that took place earlier this year. In fact, Bryant was near the top of Forbes' recently released "Highest-Paid Dead Celebrities of 2020" list.
Kobe Bryant was one of the most iconic athletes of all-time
Kobe Bryant came into the NBA out of high school, as he went to the Charlotte Hornets with the No. 13 overall pick in the 1996 NBA draft before getting traded to the LA Lakers. Bryant then had an incredible career with the Lakers.
He ultimately led the NBA in points per game twice, scoring as many as 35.4 points per game in 2005-06, and he went on to score 33,643 career points, which is fourth all-time. Bryant's play helped him become an 18-time NBA All-Star, a 12-time All-Defensive team honoree, a four-time All-Star MVP, and he won league MVP during the 2007-08 season.
What people really knew Bryant for, though, was his drive to win at all costs. This led to Bryant winning five NBA championships with the Lakers and two NBA Finals MVP awards.
Overall, in 220 playoff games in his career, Bryant averaged 25.6 points per game, 5.1 rebounds, and 4.7 assists. However, from the year that he won his first title with the Lakers in 1999-2000, until his last trip to the playoffs in 2011-12, Bryant averaged 27.7 points per game, 5.4 rebounds, and 5.1 assists in 192 playoff games.
Bryant's play made him iconic not just in the sports world but in pop culture. It also made him extremely wealthy.
He tragically died in January 2020
On Jan. 26, 2020, Bryant sadly died in a helicopter crash with his 13-year-old daughter Gianna and seven other people. Bryant was only 41 years old.
"God knew they couldn't be on this earth without each other," Vanessa Bryant said at Kobe and Gianna's memorial service, according to ESPN. "He had to bring them home to have them together. Babe, you take care of our Gigi."
The loss was crushing not just for the NBA community but also for the entire world, as Bryant's "Mamba Mentality" impacted many lives across the globe.
"What Kobe Bryant was to me, was the inspiration that someone truly cared about the way either I played the game, or the way that he wanted to play the game," Michael Jordan said at the memorial service, according to ESPN. "He wanted to be the best basketball player that he could be. And as I got to know him, I wanted to be the best big brother that I could be."
In honor of Bryant, the Lakers went on to win the 2020 NBA championship, as they defeated the Miami Heat in six games in the 2020 NBA Finals.
Kobe Bryant has still made millions after his death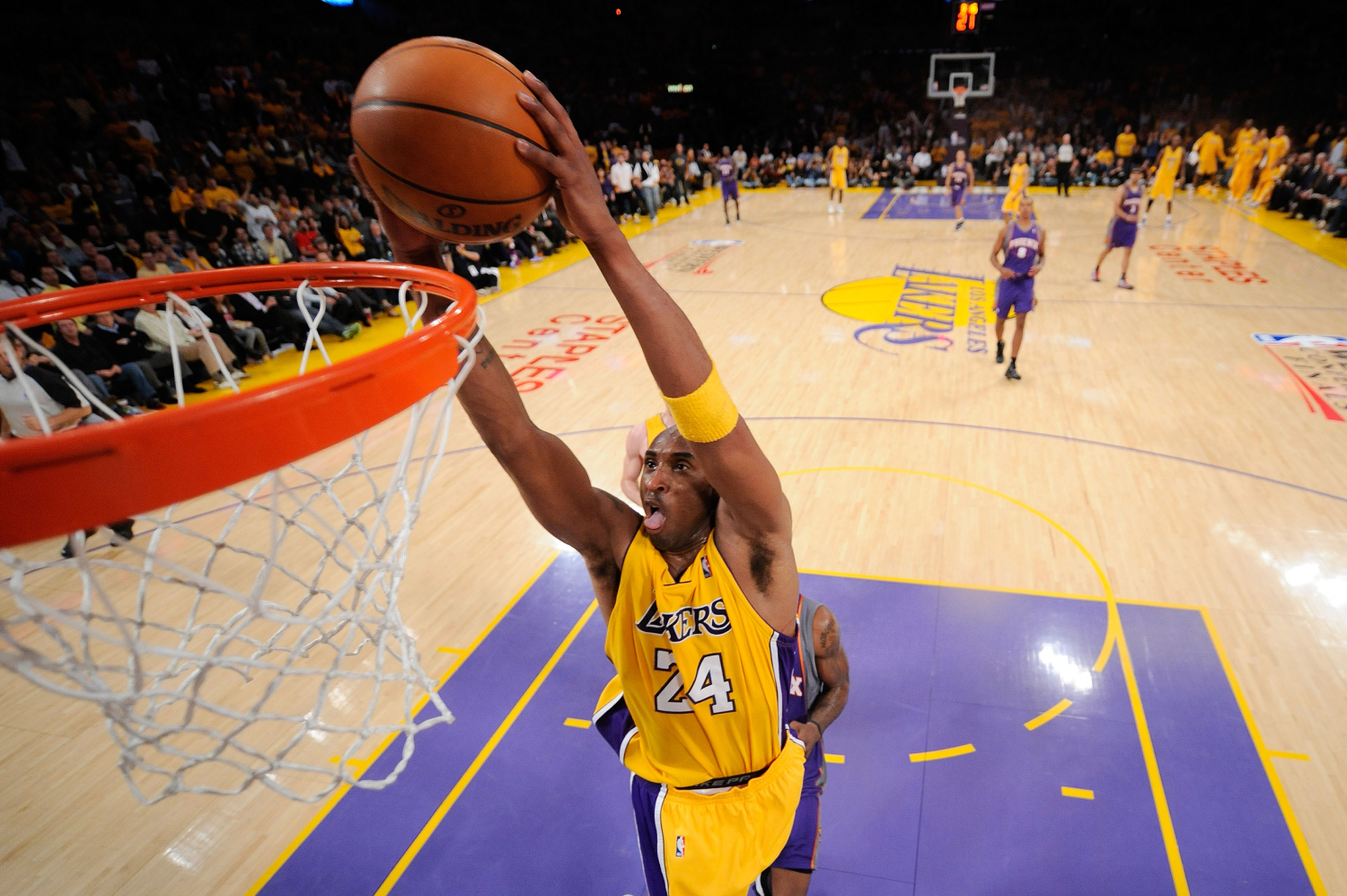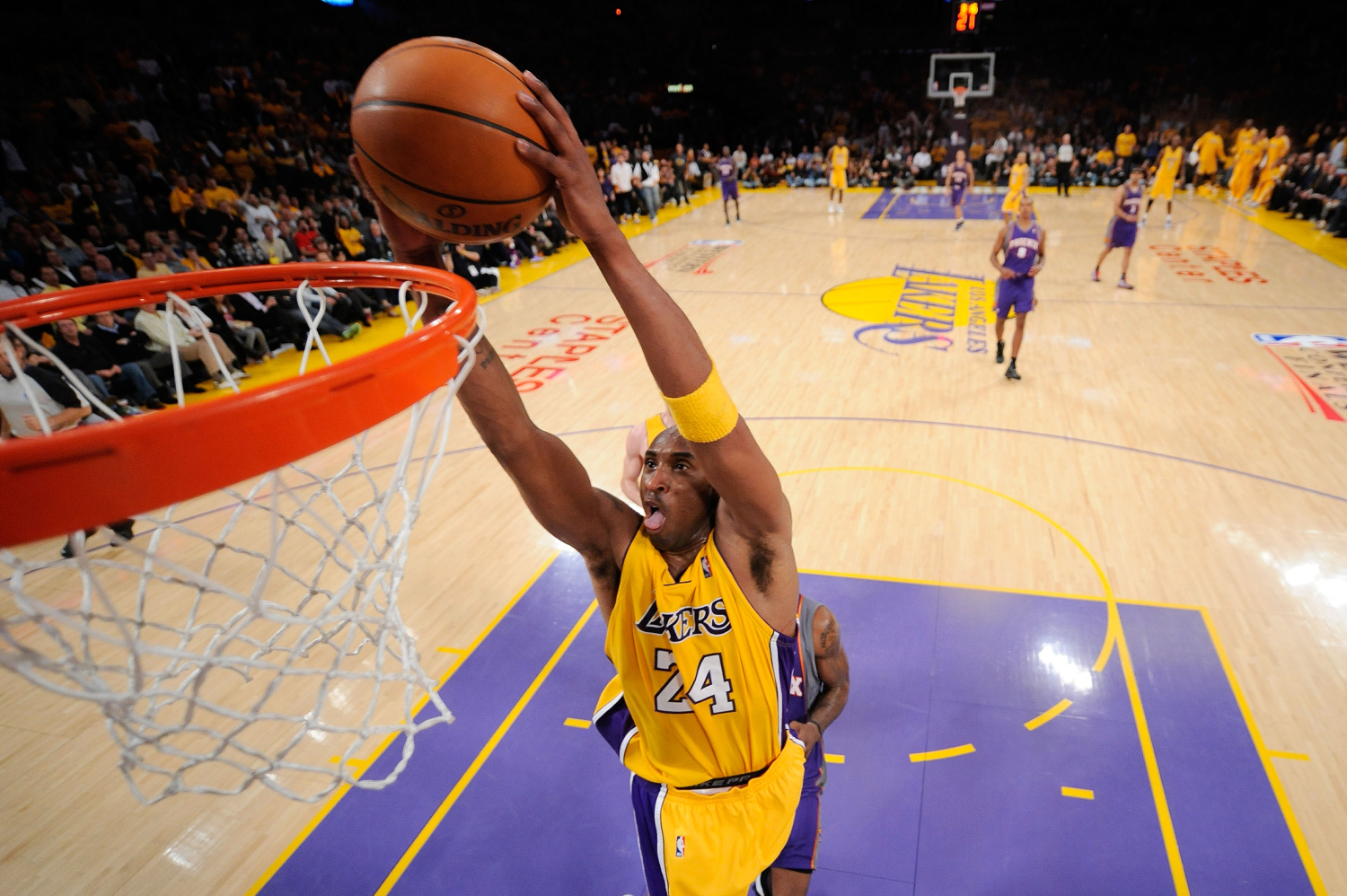 Forbes recently released its "Highest-Paid Dead Celebrities of 2020" list. Bryant was near the top of the list, too, for the amount of money that he made this year.
Forbes reports that Bryant has made an estimated $20 million this year, which more or less matches up with when he died, as the helicopter crash occurred in the first month of 2020.
Here is why Bryant has made so much.
"After the Lakers legend died in a helicopter accident in January, Nike sold out its Kobe Bryant merchandise," Forbes wrote. "Fans also made a fast break for his autobiography, which sold more than 300,000 copies this year."
We can probably assume that the Lakers winning the title probably helped Bryant's sales as well.
Bryant ultimately became pretty wealthy because of his play on the court, but also for some of the things that he did off the court throughout his lifetime as well. Celebrity Net Worth reports that Bryant had an estimated $600 million net worth at the time of his death.
Kobe Bryant might be gone, but his impact is still felt across the entire world.
Stats courtesy of Basketball Reference