Kobe Bryant Never Forgot a Perceived Slight From Penny Hardaway and Later Tried to Get His Revenge During a Charity Basketball Game
During his time on the NBA hardwood, Kobe Bryant proved to be one of the fiercest competitors around. While he didn't quite reach Michael Jordan levels of ruthlessness, the Los Angeles Lakers star wasn't one to take things lightly. Just ask Penny Hardaway about that reality.
Before Bryant ever turned pro, the high school prospect was on the receiving end of what he felt was an insult from Hardaway. Kobe, it seems, never forgot that moment and eventually tried to get his revenge during a charity basketball game.
Kobe Bryant was a talented high school player, but Penny Hardaway didn't know who he was
These days, it's impossible for a player to jump directly from high school to the NBA. During the 1990s, though, Kobe took a leap of faith and did just that.
Although he started playing basketball in Italy, Bryant eventually returned to American and hit the hardwood at Lower Merion High School. The guard earned a place on the varsity squad as a freshman and quickly made a name for himself. Before long, Kobe was receiving attention from the country's top college programs.
The teenager, however, had something else in mind. In 1995, Kevin Garnett skipped college and entered directly into the NBA draft. Maybe that was the right move.
With that in mind, Kobe asked Penny Hardaway, one of the Association's brightest young talents, for advice. That interaction, though, didn't go according to plan.
"He came to me after a Sixers game and asked me what he should do on going to the draft," Hardaway explained on a 2020 episode of All The Smoke. "I didn't know. I had never known who Kobe was. And I felt so bad afterward because he asked me should he go, and I was like … 'I don't know, young fella. You might even go ahead and go to college.' This is Kobe Bryant. … I didn't know who he was.'"
In fairness to Penny, though, he did eventually change his tune. After Kobe informed him that experts thought he'd be a lottery pick, Hardaway told him it was worth entering the draft.
Kobe never forgot that meeting and tried to get his revenge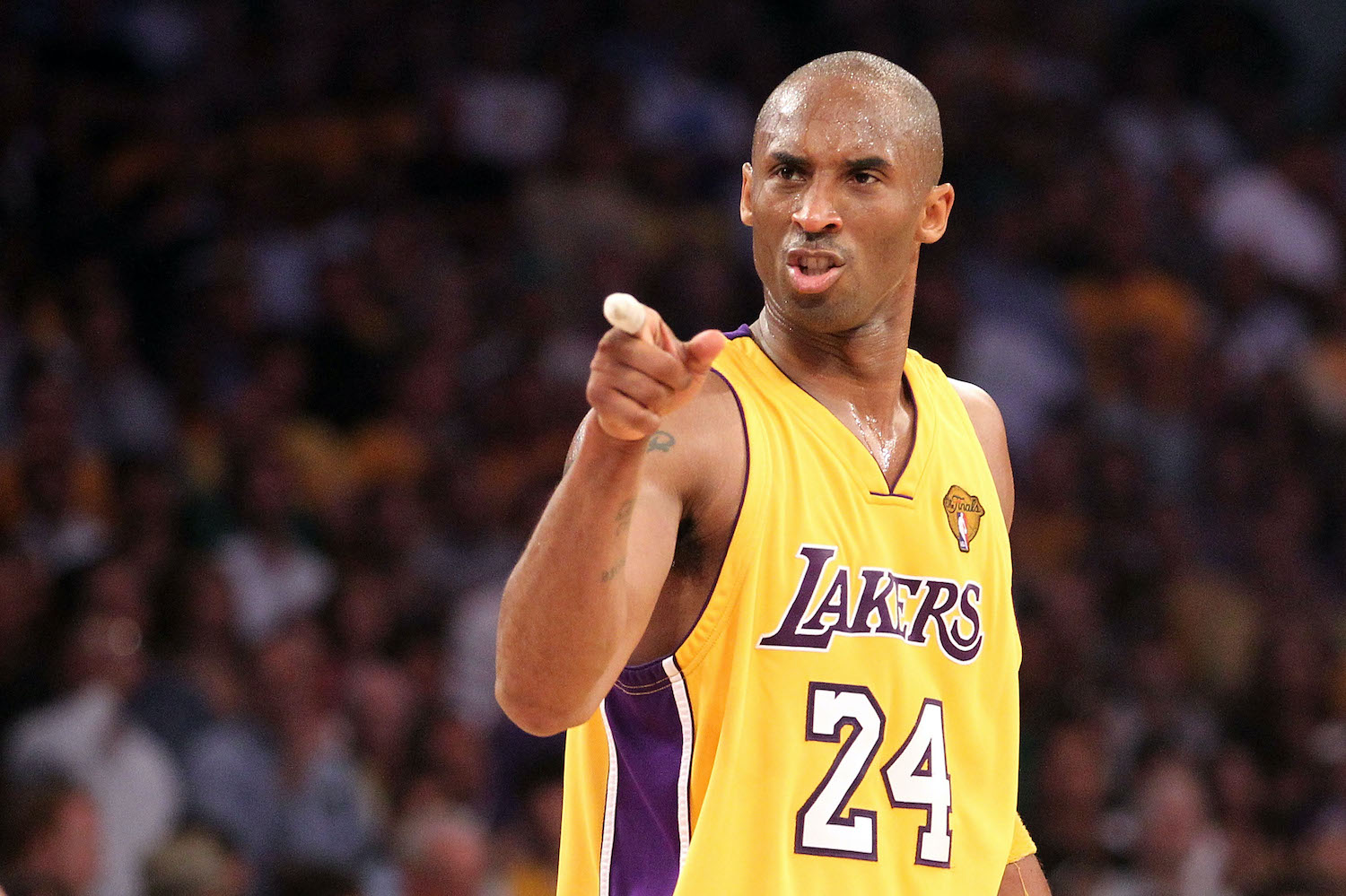 Without knowing what was going on in Hardaway's head, it's probably safe to assume that he didn't mean to insult Kobe. At the end of the day, though, Bryant didn't care. He had a point to prove.
"A couple years later, he's in the league," Hardaway continued. "He never forgot that conversation."
As the Penny explained, the two men crossed paths at one of Magic Johnson's charity basketball games. Even in that relatively low-stakes situation, Kobe had to take a stand.
"So, I'm in that game, and Kobe calls me out. I said, "Oh s—, this dude remembers.' He remembered that day in Philly, and I just didn't take it like he did, obviously. But all he needs is a little something to just get that momentum going. 'I'm getting you back. You didn't believe in me. You didn't know me.' And we went at each other in the Magic game. Obviously, he was a young pup, [and] I got the best of him in that game, but he did come to me and go, you know, 'I want to learn, I want to be the greatest.' And I knew then, though, that he was just going to be unstoppable and unbelievable."

Penny Hardaway on 'All The Smoke'
While it's not clear exactly what did or did not happen during that contest, Chris Ballard did make reference to it in a 2008 Sports Illustrated story.
"It would be a pattern," Ballard wrote. "Bryant bearing down on players he once idolized. At Magic Johnson's summer charity game in 1998, he went after Orlando Magic star Penny Hardaway so hard — in a charity game — that Hardaway spent the fall telling people he couldn't wait to play the Lakers so he could go back at Bryant."
Michael Jordan also took a Magic Johnson charity game more serious than most
During his time on the court, Kobe actively tried to follow in Michael Jordan's famous footsteps. Whether it was intentional or not, he did just that by taking a charity basketball game a bit too seriously.
According to Rob Lowe's account, the actor served as a celebrity coach during one of Magic's annual events. Since he hadn't done anything for most of the game, Lowe decided to call a time out with a few minutes remaining in the contest. During the huddle, the Lakers star was enjoying the occasion, which apparently didn't sit well with His Airness.
"Karl Malone was on the team, Mark Jackson was on the team, I mean everybody, and I had nothing to say, of course," Lowe explained. "And I looked over, though, at Michael, and he was pissed. And he looked at Magic. You know, Magic's being his Magic self, having a good time. I think the score was 240 at that point, no one played any defense, and Michael was like, "Hey man, you want to win this?' And, all of a sudden, you could see a lightbulb go off, and Magic said, it was like, 'Oh, Jesus Christ, he means it.'"
It's not clear if Kobe ever heard what happened during that game. It is rather fitting, though, that he made a statement of NBA intent in the same setting as MJ.