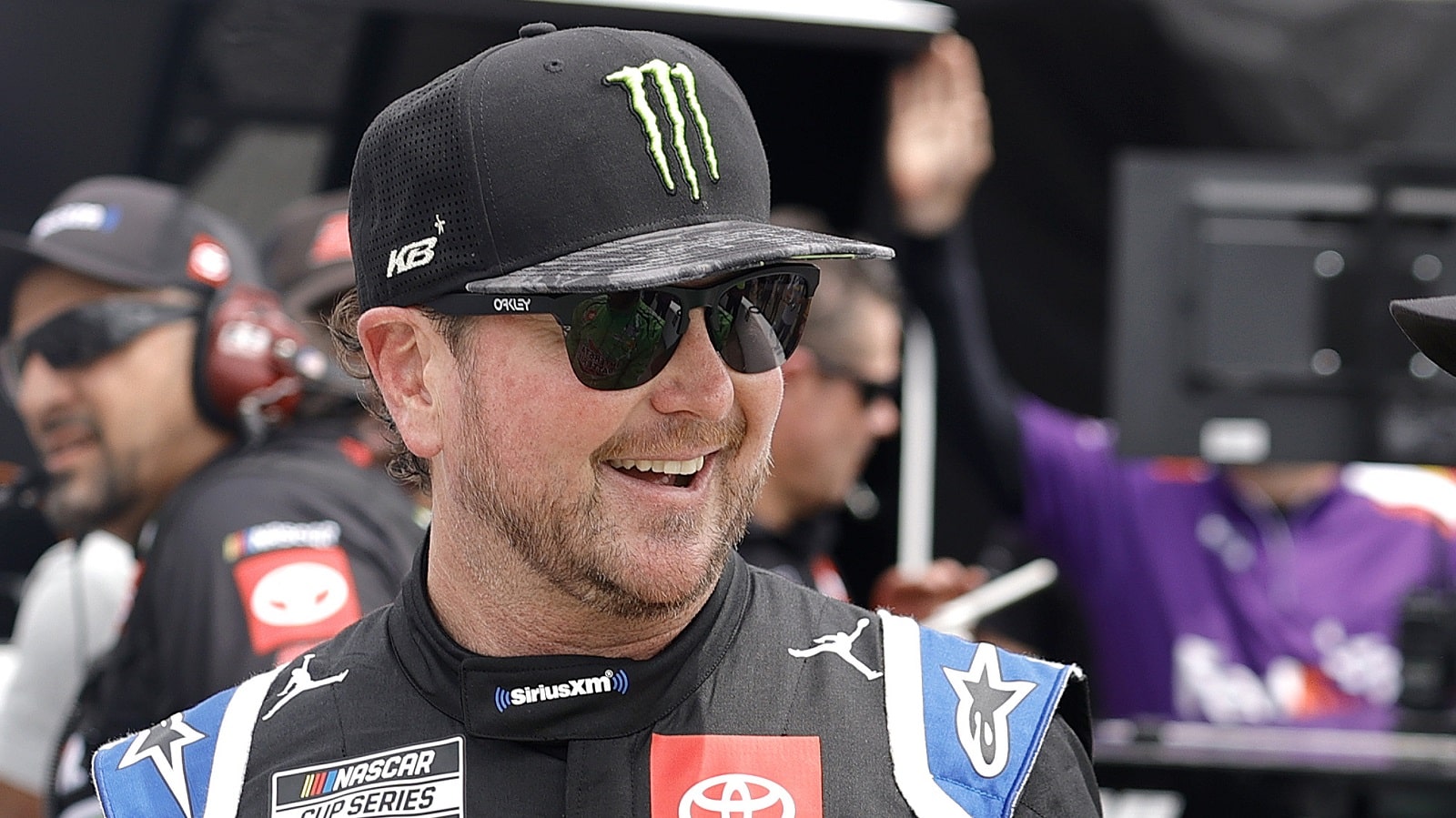 Kurt Busch Found His Way to Loudon OK, but He Still Wants to Borrow Mark Martin's GPS
Kurt Busch answered questions about his future at 23XI Racing without shedding light on his plans for 2023 and beyond.
Kurt Busch seems to be getting around the mile track at New Hampshire Motor Speedway just fine, as demonstrated by his qualifying third for Sunday's NASCAR Cup Series race. Nevertheless, he's still looking to a veteran of 31 seasons for directions.
Unfortunately, not even Mark Martin has found the locale Busch says he's seeking.
For a guy who didn't do anything, Kurt Busch was a hot topic this week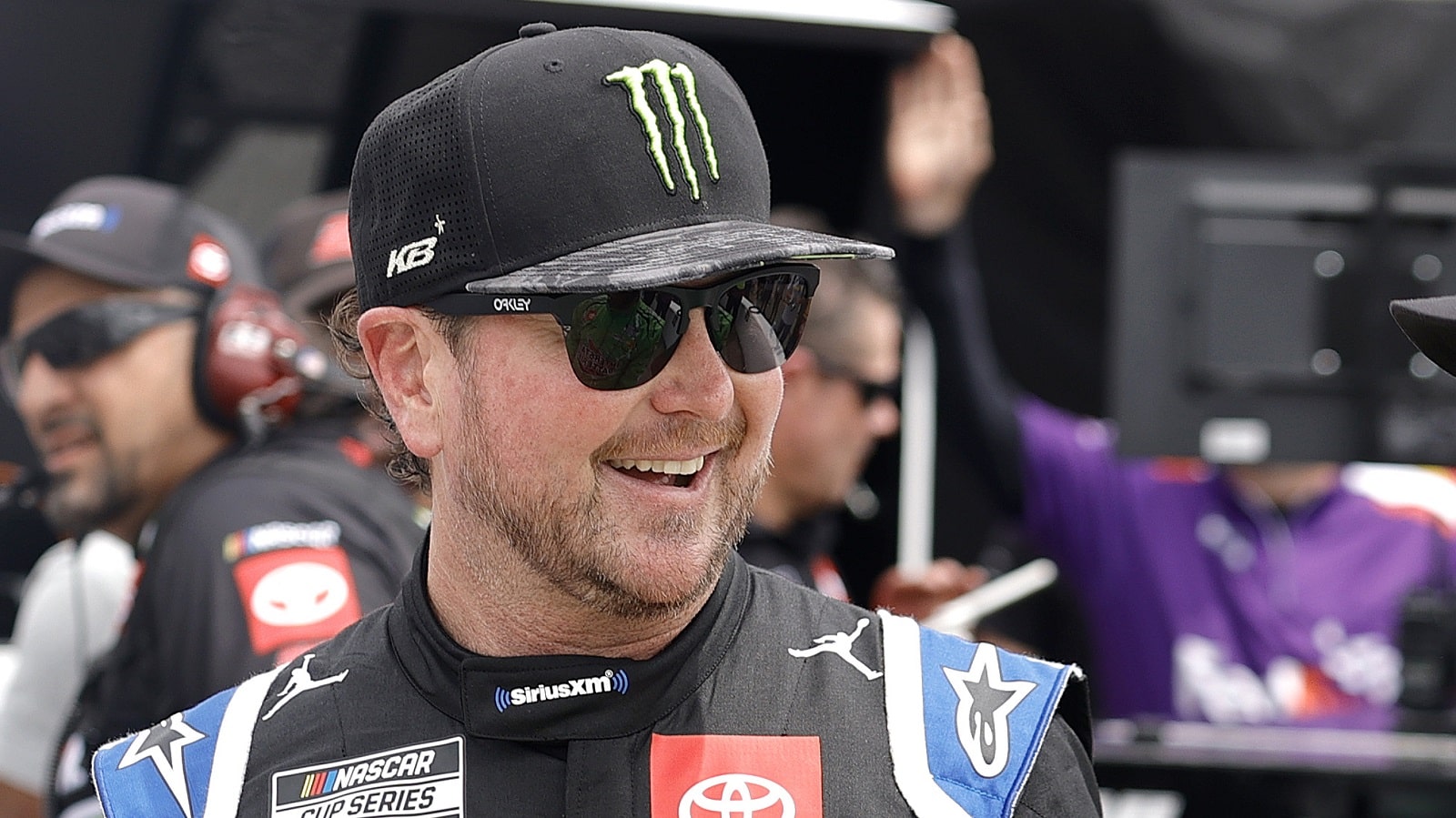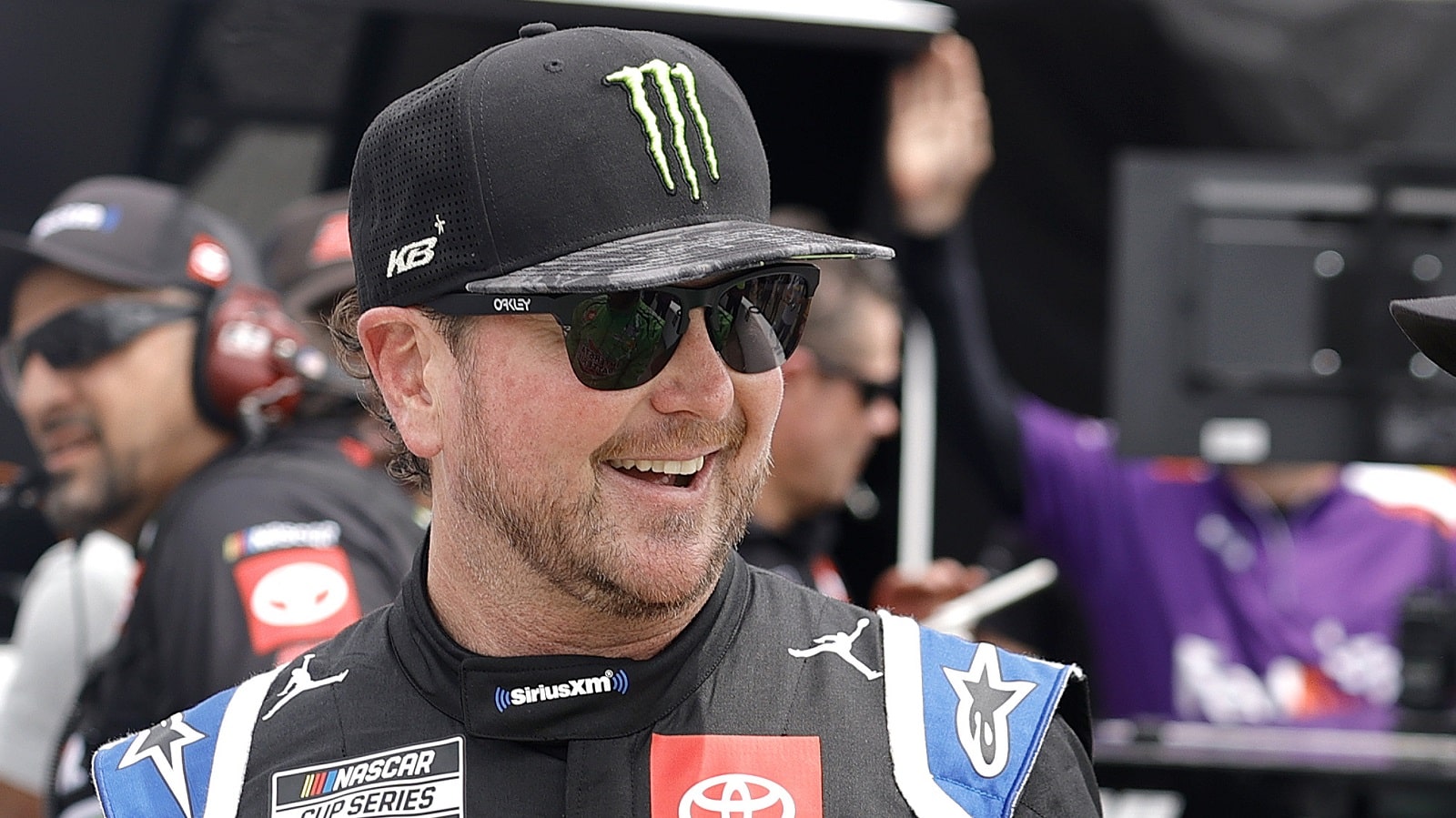 Having arrived at 23XI Racing before the 2022 season, Kurt Busch qualifies as the Cup Series team's new guy. Barring a shocker like the one Tyler Reddick unveiled Tuesday, he will keep that status next season. Now, whether he's still an active driver in 2024 to welcome Reddick remains to be seen.
The 23XI Racing team only has two cars and charters, and there's every reason to believe Busch and Bubba Wallace will keep them in 2023. However, almost no one is saying Wallace would be the odd man out upon Reddick's arrival if the team doesn't add a third car. That stems from a combination of sponsor money and age. Busch, 43, has support from the likes of Monster Energy. But Wallace, 28, possesses even more backing.
In that light, questions were flying about whether there was an impending retirement announcement coming from Busch. Team co-owner Denny Hamlin tried to move the issue to the back burner by saying Busch has a seat for as long as he wants one. However, that still doesn't answer the question of whether the driver has a departure timetable in mind.
Kurt Busch succeeded in ducking the question in Loudon
Upon arriving at New Hampshire Motor Speedway for Sunday's NASCAR Cup Series race, Kurt Busch addressed the question about his future. But he did so without actually answering the question.
"It's all on the same timeline," he said on Friday, according to NASCAR.com. "For me, this is just now that it's out in the open, things that we've been working on behind the scenes, part of the process of which drivers we were evaluating and communicating with Toyota and their development program as well. So, it's neat to have these options, that's the key thing as well as the options part of this."
Pressed for something more concrete, Busch reiterated what Denny Hamlin and team president Steve Lauletta said about the winner of 34 Cup Series races having a seat as long as he wants one.
"There's still plenty of options that we're looking at," he said.
Maybe his mention of Mark Martin was the answer and we missed it
Kurt Busch hasn't finished in the top 10 in points since 2018, but the 2004 NASCAR Cup Series champion has won races in nine straight seasons, remains on pace for his most top-five days since 2015, and has a bit of breathing room when it comes to a spot in the playoffs. If he's falling off less than a month before his 44th birthday, it's not by much.
Everyone's recent role model for racing deep into their 40s and beyond is Mark Martin, who retired in 2013 after 40 victories in 882 starts. Martin won 11 races after turning 40. That included five victories and second place in points in 2009, when he was 50 years old.
When asked, Busch didn't immediately dismiss the idea of racing into his 50s.
"I need to call Mark Martin and double-check where the fountain of youth is. It's just … it's respect. And it's the opportunity that's around us with so many different variables with the manufacturer filling sponsorships for me and having a place like this to be part of when I'm done racing.
"That's important to me as well. So, there's just a lot of options right now. … The key thing is if the phone keeps ringing, you keep racing."
All stats courtesy of Racing Reference.
Like Sportscasting on Facebook. Follow us on Twitter @sportscasting19 and subscribe to our YouTube channel.
Got a question or observation about racing? Sportscasting's John Moriello does a mailbag column each Friday. Write to him at [email protected]