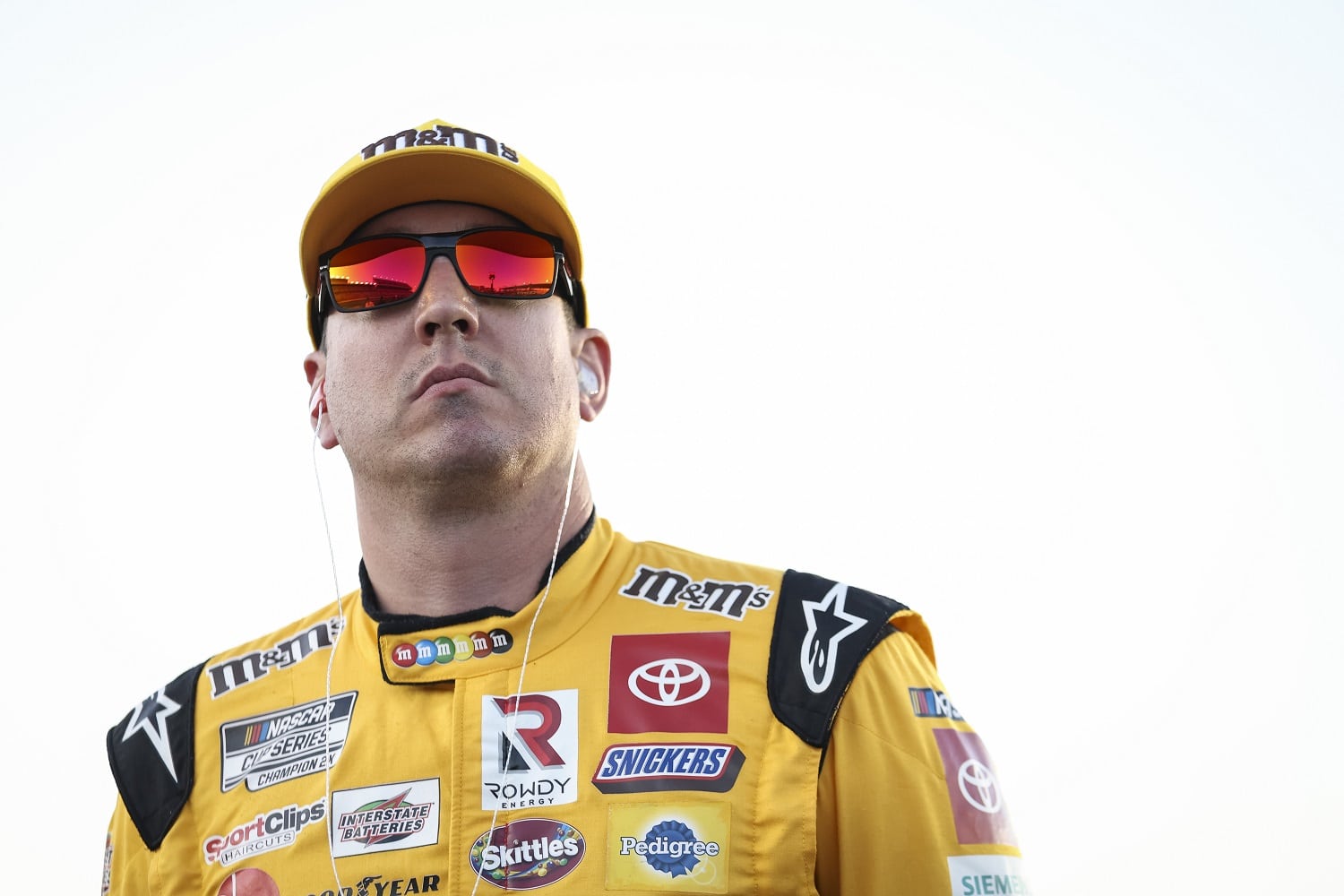 Kyle Busch Could Have Solved the Key Issue Holding Back Stewart-Haas Racing
SHR has been dabbling in mediocrity, and Kevin Harvick felt signing Kyle Busch would have forced all the drivers to raise their game.
Stewart-Haas Racing's big offseason move was replacing Cole Custer with Ryan Preece. Kevin Harvick was thinking bigger, pushing over the summer for the team to pursue Kyle Busch. We'll never know if Harvick's reasoning would have translated into success, but a reporter recently delved into the rationale, and it sounds plausible.
Stewart-Haas Racing was shopping for Aric Almirola's replacement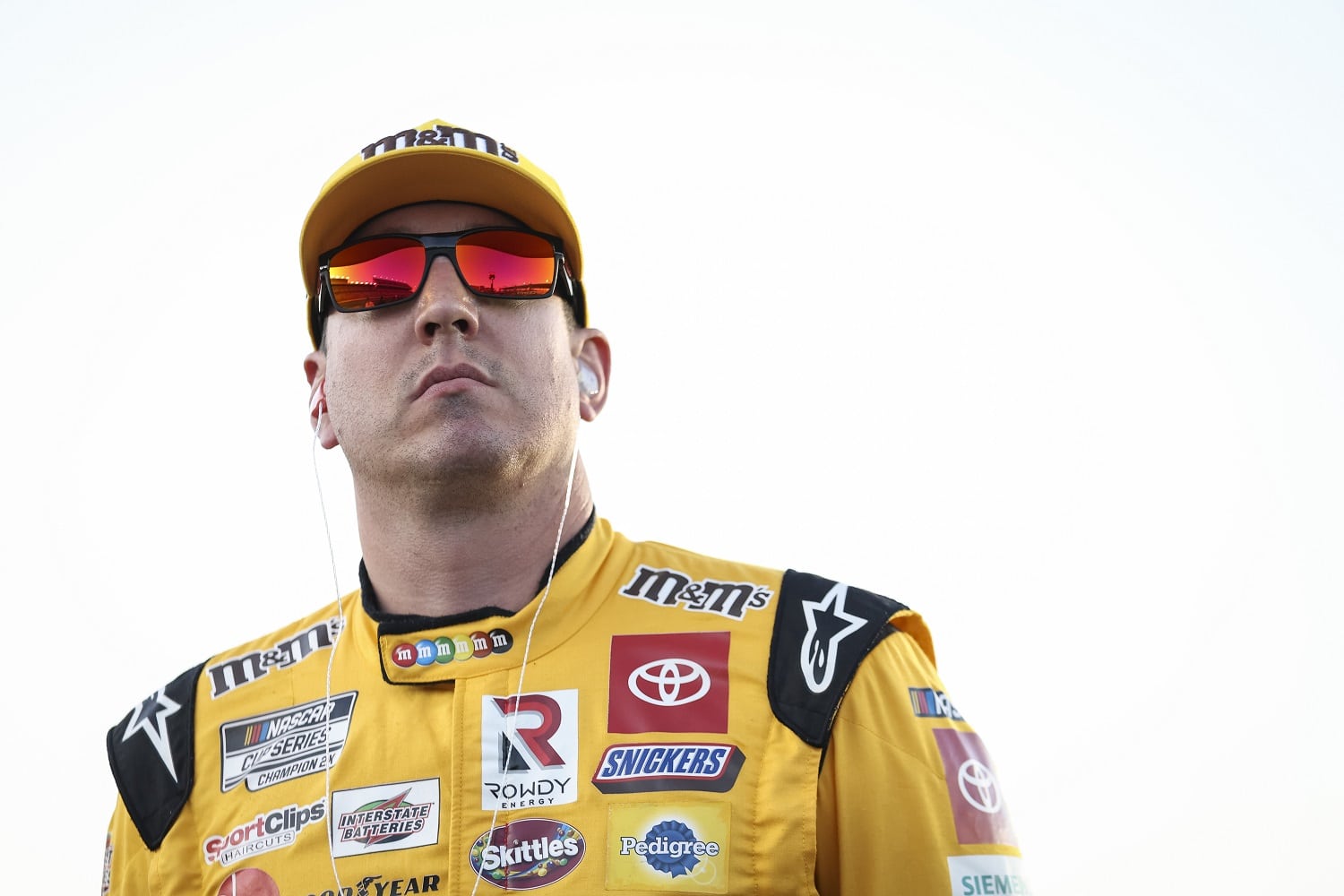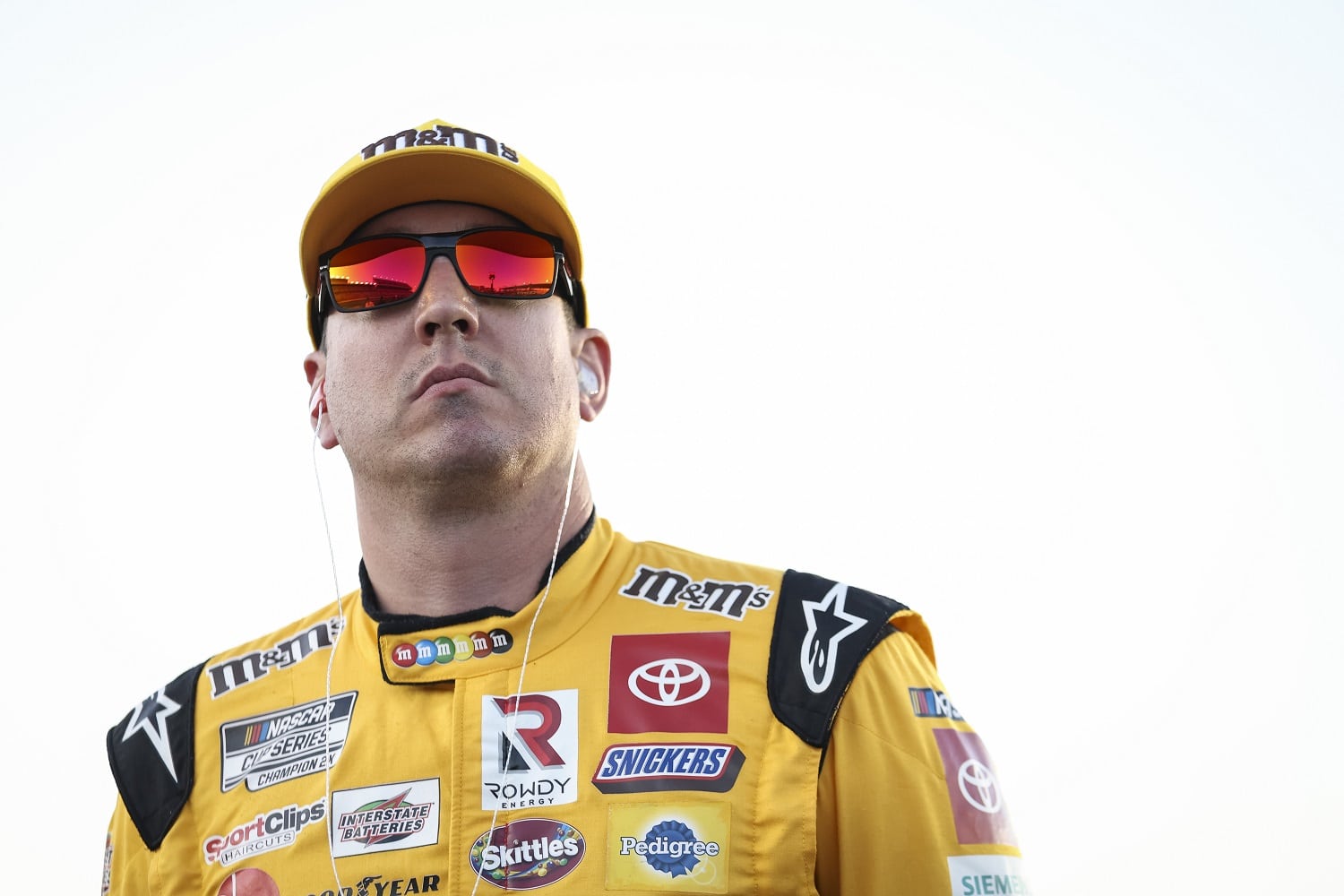 Aric Almirola got the 2022 NASCAR Cup Series season off to a surprising start by announcing shortly after the holidays that he would retire at the end of the season. Considering that Almirola was the only Stewart-Haas Racing winner the previous season and that the Smithfield sponsorship was closely connected to the driver, that was not the news the team wanted to hear.
The development was the big news of the NASCAR season until the Tyler Reddick-Kyle Busch saga arose. As spring turned into summer, however, rumors heated up about Almirola returning. By mid-August, there was confirmation that he would come back in 2023 and possibly beyond. Meanwhile, SHR had another situation on its hands: Cole Custer wasn't getting any better after a winless 2021 season in which he placed in the top 10 just twice.
Co-owners Tony Stewart and Gene Haas engaged in a prolonged debate over what to do, and Stewart won out after the season. SHR dropped Custer down to the Xfinity Series and announced Ryan Preece would take over the Cup Series car.
Kevin Harvick lobbied SHR to sign Kyle Busch
The Aric Almirola situation remained unsettled when Kevin Harvick went public in late July with the idea that Kyle Busch would be a great replacement option for Stewart-Haas Racing. Once Almirola reconsidered, Cole Custer's fate was still in play, and Harvick presumably still lobbied for Busch if the owners were going to make a change.
It seemed odd for Harvick to go in that direction because there was past bad blood with Busch going back more than a decade. As recently as 2020, Harvick was offering some of his own money to any Cup Series driver who would drop down to the truck series and beat Busch.
Busch's negotiations with Joe Gibbs Racing went nowhere, and he ultimately ended up at Richard Childress Racing. We don't know how far discussions progressed between Busch and SHR, but he would have been a significant upgrade over Almirola and even more so over Custer.
Harvick won twice last season after dropping from nine wins in 2020 to none the following year. Chase Briscoe stepped up from his rookie season but is no sure bet to win in 2023. Meanwhile, Almirola has gone winless in eight of his 11 full-time seasons. Can Preece provide anything close to the boost Busch would have offered?
"He has to win," RacingBoys.com reporter Lee Spencer said on The Pit Reporters Podcast. "I mean, he's had opportunities in the past with the JTG Daugherty group. Let's face it: That's probably a 'C' team. … He's shown that he's very competitive at the Xfinity Series level, but (now it's) 'Sunday money.' That's the big difference for these kids. But he has got to win."
Kevin Harvick felt Kyle Busch would have pushed other SHR drivers
Unlike Hendrick Motorsports or Joe Gibbs Racing, Stewart-Haas Racing has only one driver it can count on to win: Kevin Harvick. Chase Briscoe is getting there, but the others aren't going to challenge their teammates to be better the way William Byron does at HMS or Christopher Bell at JGR.
"It was clear that Harvick really pushed for Kyle Busch, really wanted somebody who would elevate the performance of that organization as a whole," reporter Lee Spencer said on the podcast. "He wants somebody who's going to push him and Briscoe's maybe one year away from doing that.
"With Briscoe, I think all the talent is there. He just needs to have another year under his belt to get acclimated to just how Cup is and what it's like to race at that level. We saw Bell go through the same thing, just learning to race with the guys up front, and I think that Briscoe is right there with Bell. He just needs the equipment and the nucleus around him to make it happen."
There would have been no doubts over whether Busch could have pushed Harvick and Briscoe to be better.
Got a question or observation about racing? Sportscasting's John Moriello does a mailbag column each Friday. Write to him at [email protected].