Kyle Busch Touches All the Bases in Shooting Down a Monumentally Stupid Comparison of NASCAR and Baseball
Anyone casually familiar with NASCAR knows Kyle Busch attracts hatred just as surely as a picnic attracts ants. Some of it is resentment of a man with a successful career, a smart and attractive wife, and a passionate following. More of it can be attributed to fatigue from seeing the ubiquitous M&M's Toyota for one too many laps or his at-times prickly personality.
And then there's the matter of those 222 career victories in the Cup, Xfinity, and truck series. That aspect reared its head again over the weekend, and Busch handled it with his usual finesse, which is to say not very gently.
He happened to be right.
Kyle Busch has won a lot in his NASCAR career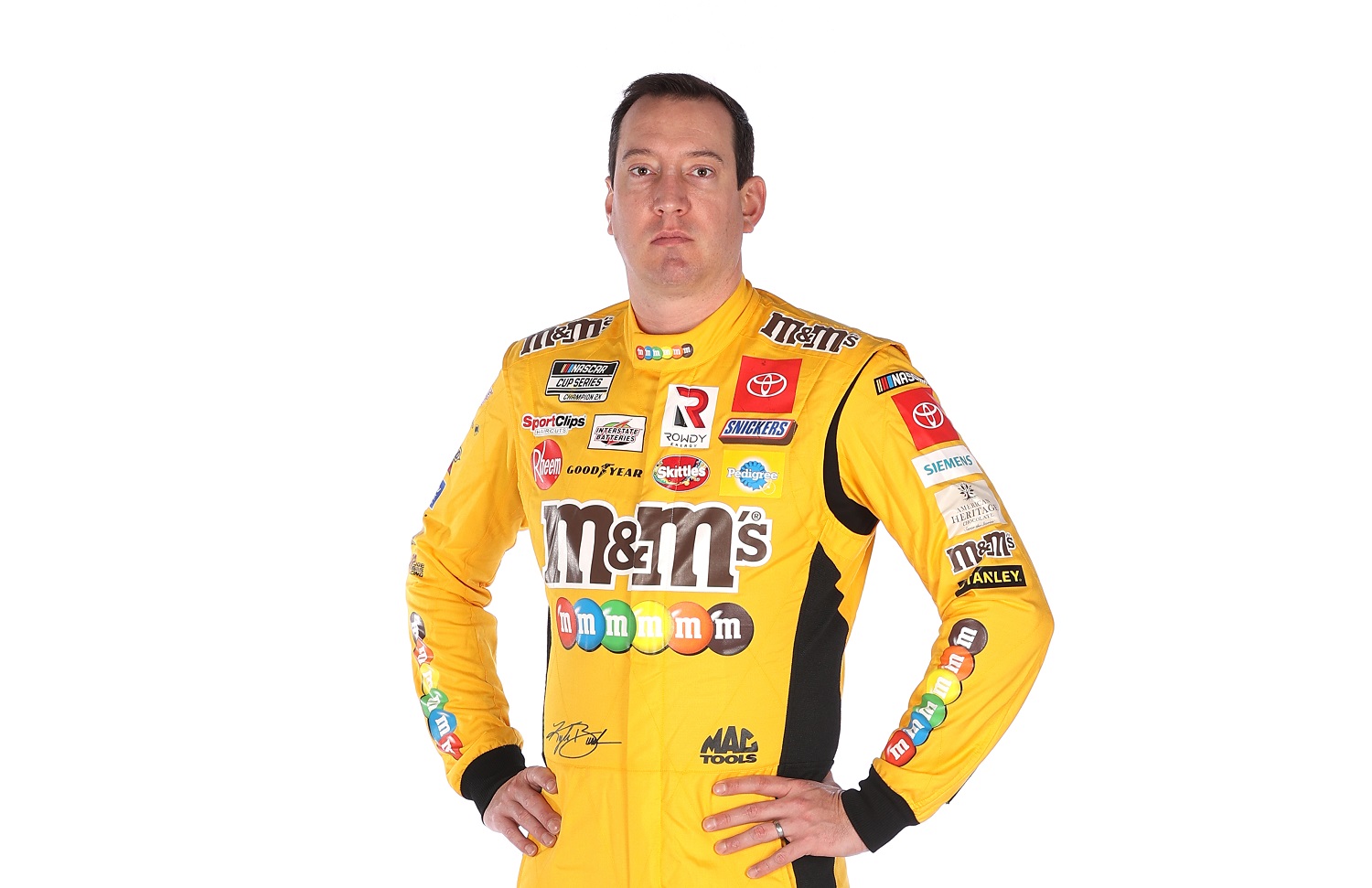 Kyle Busch has competed in NASCAR since 2001 but is still just 36 years old, meaning he has a lot of racing left if he sticks around. However, he doesn't need to win again to ensure his place in the NASCAR Hall of Fame. He clinched that honor years ago.
Busch has won 59 times in the Cup Series, mostly in the M&M's car, also capturing the season titles in 2015 and '19. As a measure of his consistency, he has won at least once in 17 consecutive seasons and has finished in the top 10 of the season standings for nine straight years. However, that's only a small piece of his story.
The Las Vegas native has also been phenomenally successful in NASCAR's other national series. He won all five of his Xfinity starts in 2021, raising his career total there to 102 checkered flags. That includes nine victories in 2009, when he earned that season championship. The last time he was denied a spot in victory lane for an entire season was 2012.
Busch is also riding a nine-year streak with at least one victory per season in the Camping World Truck Series. His two victories there last season raised his total to 61 wins.
In total, he owns 222 wins in 1,128 NASCAR starts.
Kyle Busch competed in the Tulsa Shootout for the first time
Veteran driver Kyle Busch tried something new over the weekend, choosing to compete in the Lucas Oil Tulsa Shootout, an Oklahoma dirt-track festival dubbed the "Mecca of Micros." Brexton, his 6-year-old son, also competed in a junior class.
The event attracted more than 1,700 entries in a variety of classes, and the competition was fierce. A handful of drivers from the various NASCAR series showed up, as did many of the best drivers from the World of Outlaws. No one could have reasonably walked in with an expectation of winning.
Naturally, social media unloaded on Busch when he didn't come away with a championship. It was an attack on two fronts:
The three-time NASCAR series champion couldn't beat a bunch of "no-names."
The M&M's Toyota driver was slumming by competing in a series that should be beneath him.
The latter is a common criticism of Busch, and there is some merit to it. Busch won his first NASCAR Cup Series race in 2005 and scored his 30th victory in 2015, the year he won his first season title at the top level.
Some argue he should have given up Xfinity and trucks competition at that point, but he's scored 43 victories in the two lower levels since.
The future NASCAR Hall of Fame inductee shoots down a baseball analogy
In a since-deleted tweet, one of the people dragging Kyle Busch for doing some dirt-track racing in Tulsa over the weekend likened what the NASCAR veteran was doing to a Major League Baseball star returning to Single-A or Double-A ball at the end of his career at the expense of a prospect.
"Kyle should win every race in every lower tier," another keyboard warrior insisted. "Stick and ball sports have players leaving the lower levels ASAP to show their ability to the big boys."
Busch, never one to hold back, was having none of that.
"This is motorsports. Not stick and ball. I hate the comparisons," he wrote in response. "It is NOT the same thing!"
Another Twitter follower commiserated with Busch, writing, "Can't the man just have fun racing?!? He lives in peoples heads rent free."
Busch agreed in typical fashion.
"I'm not allowed apparently," he tweeted. "I need to (be) living in my basement."
All stats courtesy of Racing Reference.