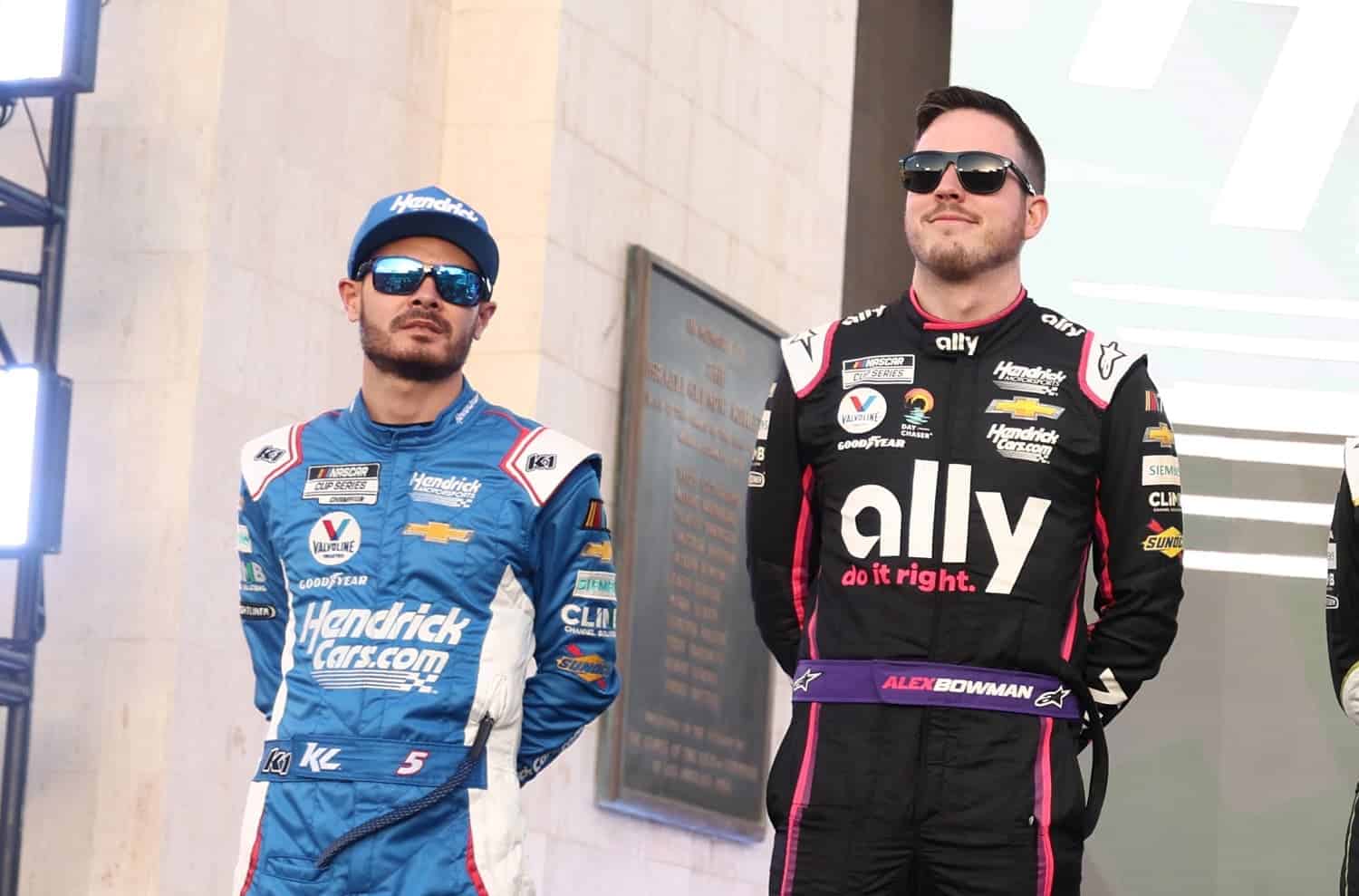 Kyle Larson Is Suddenly on the Defensive, but Maybe it Should Be NASCAR Instead
Kyle Larson was the driver everyone wanted to speak to after Alex Bowman was injured in a dirt race on Tuesday. Maybe folks should be asking NASCAR and team owners the tough questions.
The reaction to Alex Bowman's midweek wreck was predictable. Racing fans, particularly those who don't like Hendrick Motorsports, criticized Bowman for being selfish and his team for permitting drivers like Bowman and Kyle Larson to race on dirt tracks between Cup Series races.
Maybe they should be focusing the blame on NASCAR and all team owners in general. Their mistake wasn't that they made it possible for top drivers to moonlight. Rather, they left some feeling it was necessary.
Alex Bowman's sound start to the season is on hold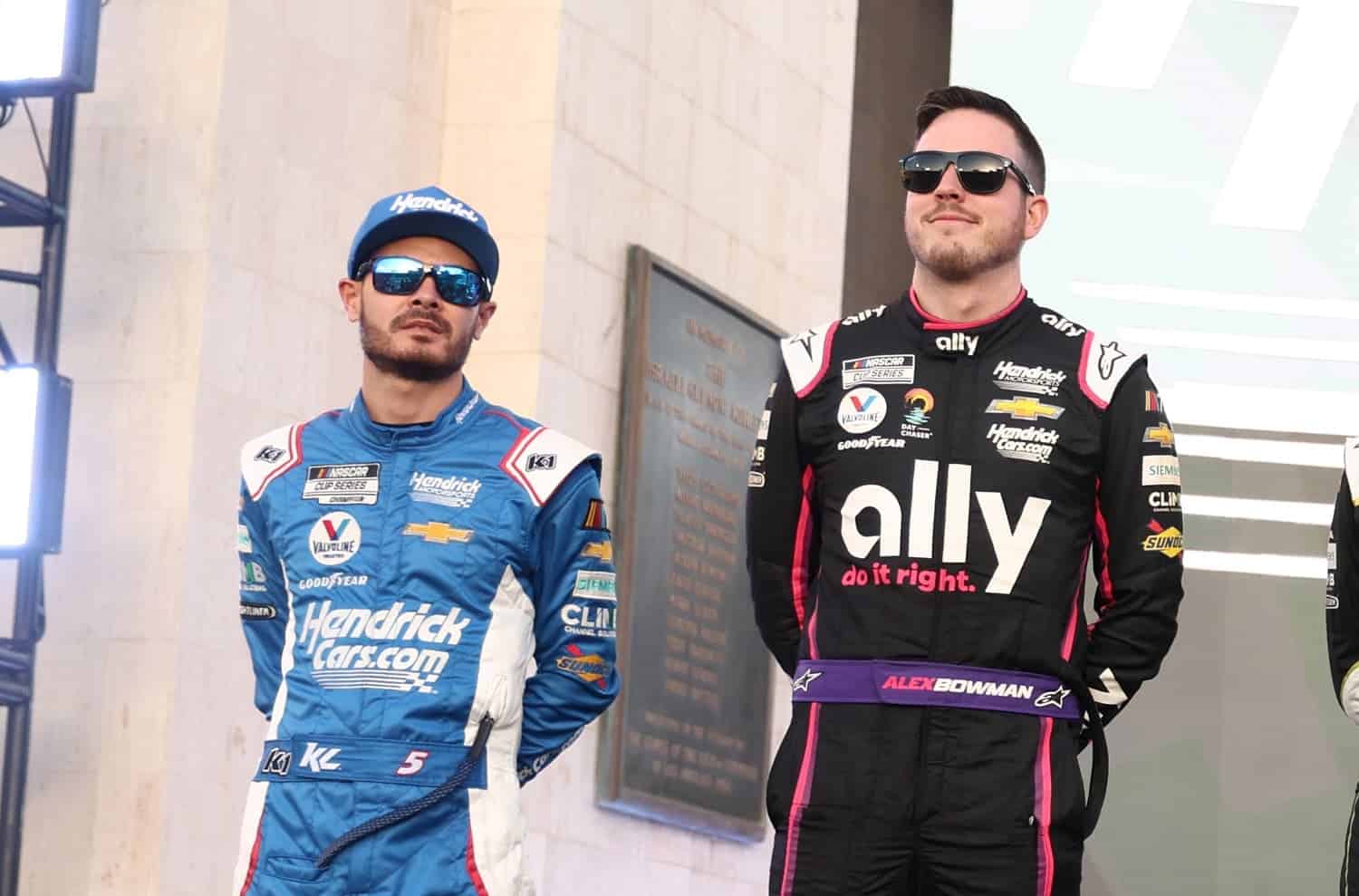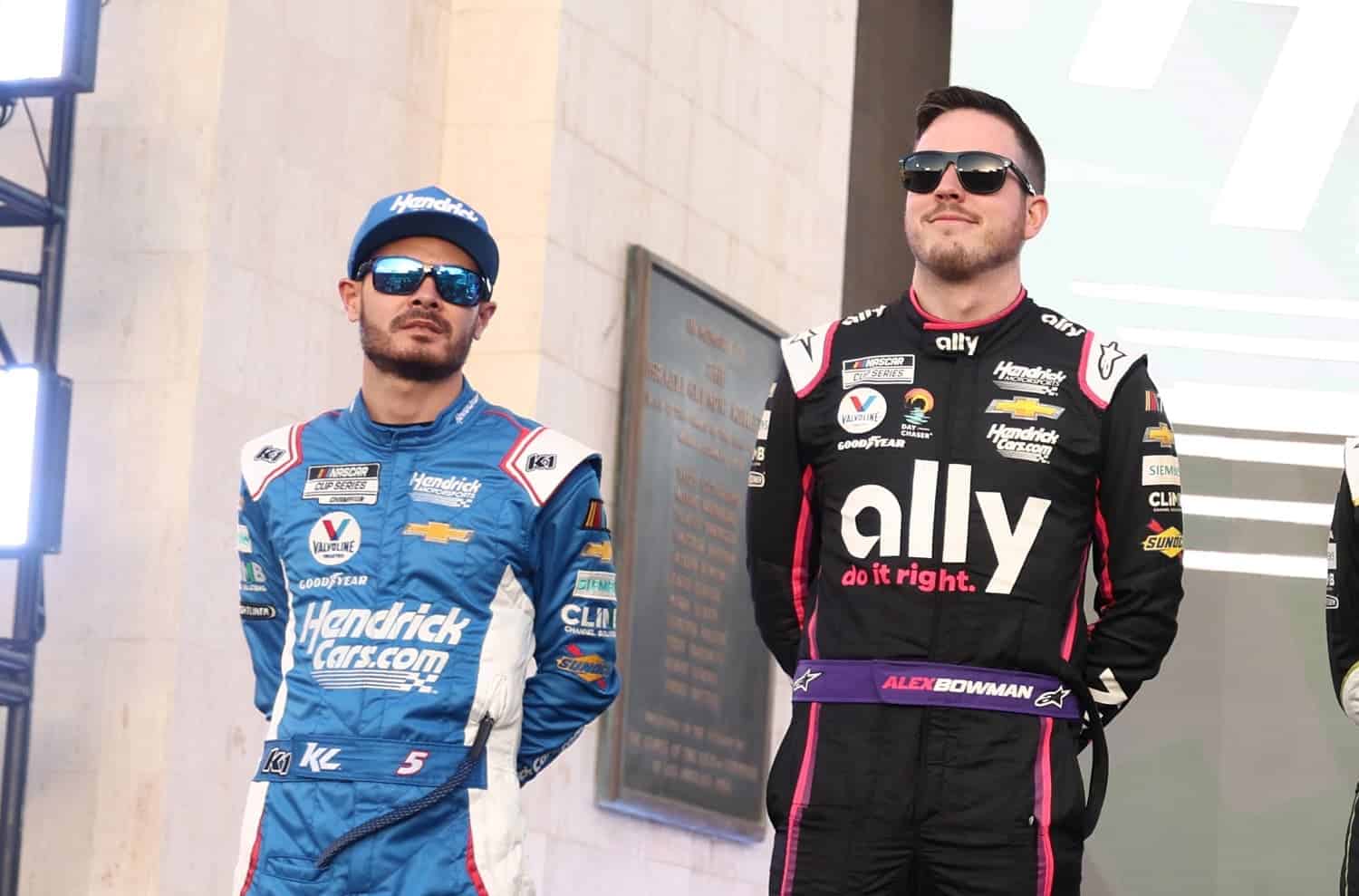 Alex Bowman was coming to Dover this weekend ranked ninth in points in the NASCAR Cup Series, and he would be second, a point behind Christopher Bell, if not for a 60-point NASCAR penalty. Though winless, he has six top-10 finishes in 10 starts and only one showing worse than 14th.
Now, he faces the possibility of slipping out of the top 15 in points and maybe missing the All-Star Race while recovering from a back injury suffered in a mid-week appearance in the race series co-founded by Hendrick Motorsports teammate Kyle Larson.
Bowman fractured a vertebra in a sprint car event on Tuesday at 34 Raceway in Burlington, Iowa. He was treated that night at an area hospital and then returned to North Carolina to begin his recovery. The team expects him to miss three to four weeks. The fourth week would be the All-Star Race at North Wilkesboro Speedway, so sitting out there would not mean missing an additional points race.
Attention turned immediately to 2021 champion Kyle Larson
Once the shock wore off over Alex Bowman becoming the second Hendrick Motorsports driver this season with injuries to unrelated to NASCAR (Chase Elliott broke his left leg while snowboarding), attention turned to the team's most recent series champion.
Kyle Larson is arguably the most skilled driver in the Cup Series, and he's also the most ambitious when it comes to competing outside NASCAR. Aside from racing mid-week in sprint cars and whatever else intrigues him – he's already prepping for the 2024 Indianapolis 500 – Larson co-founded the High Limits Sprint Car Series. Bowman was competing in the series when he was injured.
The ability to moonlight was part of Larson's negotiations when he joined Hendrick Motorsports in 2021, the year he went on to win the Cup Series. Owner Rick Hendrick was reluctant to let his drivers undertake that sort of activity before Larson came on board.
Now, observers are questioning the wisdom of racing vehicles that are nothing like the mobile fortresses of the Cup Series. The irony, of course, is that Ryan Preece rammed the No. 5 Chevy's right side so hard at Talladega that a major safety feature failed. Had Larson's car been turned 180 degrees, he would have been vulnerable to serious harm.
"Yes, it's a passion," Larson said of his mid-week racing. "But I feel the more opportunity I have to race, the more opportunity I have to get better, hone my craft, sharpen my skills, sharpen my reactions ultimately benefits me for Hendrick Motorsports on Sunday and allows us to go compete for wins, compete for championships."
Kyle Larson: Dirt racing is a second income
Drivers generally don't arrive in the Cup Series before turning 25 or so, and few race beyond their early 40s. That's a short window for making money. Larson undoubtedly makes goo money at Hendrick Motorsports, but his moonlighting is lucrative, too.
"I'm not racing dirt stuff for free," he said. "I'm not going there (and) not racing for the purse. I'm going and making a really good living outside of my job in NASCAR. You're racing dirt cars, you're winning races, you're getting a cut of the winnings, selling my dirt merchandise – which does really well."
It's a valid point. And left unspoken is that NASCAR and its owners made a decision with consequences three years ago. When the pandemic broke out, NASCAR scrapped nearly all practice and qualifying. That policy continues in 2021, and then limited practice returned last season.
This year, the format on most weekends calls for 25 minutes of practice and then one or two qualifying laps. That's way down from the previous practices of up to 90 minutes.
It's a cost-saver for the teams, but it's also another driver impairment. NASCAR also does not allow drivers with more than three years in the Cup Series to race more than five times apiece in the Xfinity Series and Craftsman Truck Series. On top of that, the move to six races per year on road courses further reduces the number of laps drivers log on the ovals.
Drivers are no longer racing 45 to 50 times a year like in the NASCAR of the 1960s. Simulators recreate the look and feel of a track, but not the G forces or adrenaline rush. It's only natural for stars like Larson to want to look elsewhere to keep their edge.
Got a question or observation about racing? Sportscasting's John Moriello does a mailbag column each Friday. Write to him at [email protected]