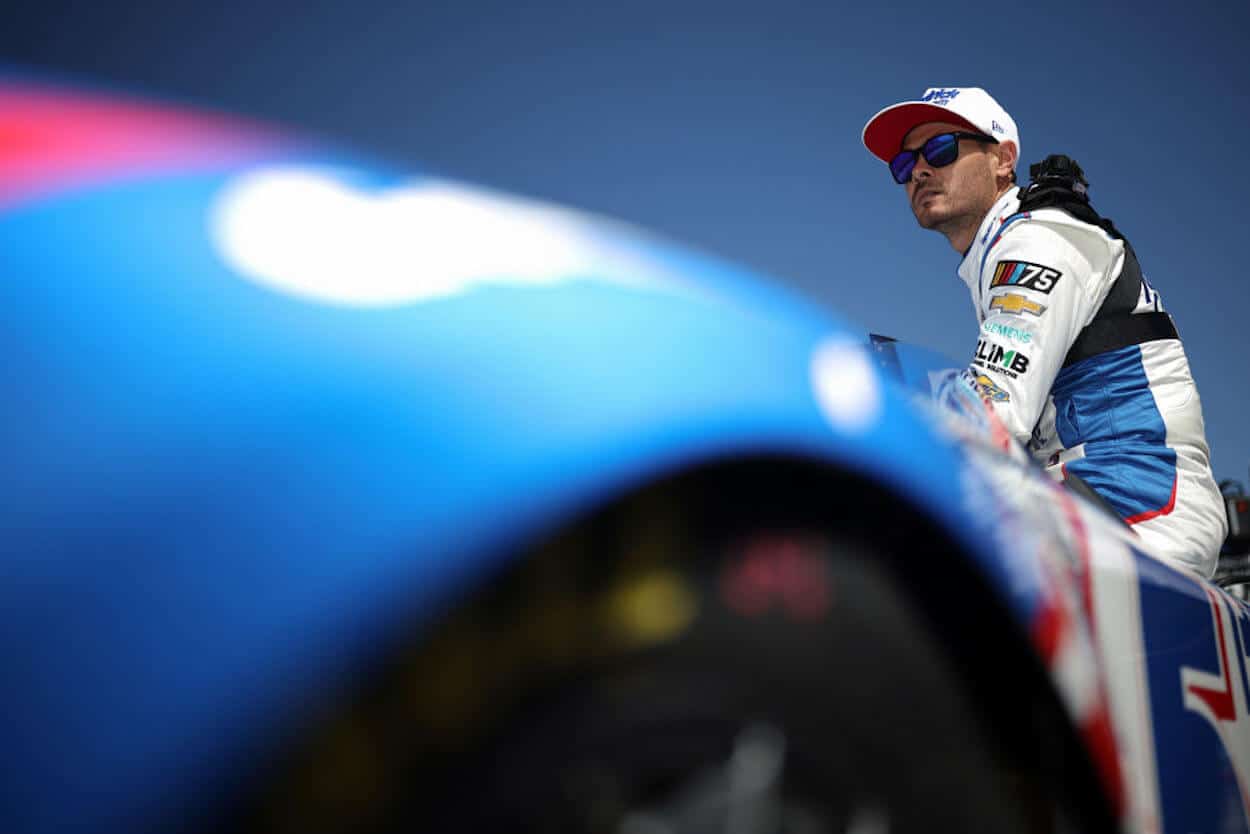 Kyle Larson and the 5 Drivers Capable of Capturing a 'Monster' Win on Sunday at Dover
This weekend, NASCAR heads north to Dover's "Monster Mile." Let's break down the drivers with the best chance of taking home the top prize.
With the wildness and chaos of last Sunday's race at Talladega Superspeedway fading into the rearview mirror, NASCAR Cup Series drivers are looking ahead to this Sunday's lone event of the 2023 season at Dover Motor Speedway — the 1-mile concrete oval widely known as the "Monster Mile."
Here are the five drivers most capable of bagging a big trophy this weekend.
5. William Byron
William Byron won two of the season's first four races for a reason: He's a talented driver, and his No. 24 Hendrick Motorsports Chevrolet is a hotrod in 2023.
Although Byron has been shut out of Victory Lane the past six weeks, his cars have remained fast — and he should be fast at Dover, where he's finished fourth in two of his last three starts.
Byron finished seventh last Sunday at Talladega, snapping a surprising three-race stretch without a top-10.
4. Kyle Larson
No one has had more consistent speed over the last month than Kyle Larson, a winner of two of the last four races and two of the last three on pavement.
The Hendrick Motorsports driver has come home no worse than sixth in his last four outings at the Monster Mile, scoring the win in 2019 during his time with Chip Ganassi Racing and finishing second in 2021 in his first Dover start with Hendrick Motorsports.
In that race two years ago, Larson led a whopping 263 of 400 laps in his No. 5 Chevrolet before ultimately taking the checkered flag just over two seconds behind teammate Alex Bowman.
3. Kyle Busch
A three-time Dover winner, Kyle Busch visited the Winner's Circle at the high-banked, 1-mile track most recently in the fall of 2017 after earning his first Dover victories in 2008 and 2010.
All three of his Dover wins took place over his 15-year run with Joe Gibbs Racing, the organization he left in the offseason to join Richard Childress Racing for 2023.
Since teaming up with RCR, Busch has triumphed twice  — most recently in last Sunday's crash-fest of a race at Talladega Superspeedway, where he led only three laps in his No. 8 Chevy, the most important of them being the final one.
2. Chase Elliott
No one in NASCAR's premier series has a greater sense of urgency to win a race — and win one fairly soon — than Chase Elliott, who, as a result of missing six races while nursing a broken leg, must go to Victory Lane in the regular season to have any chance of making the playoffs.
In other words, Elliott is so far down in the standings due to his extended absence that trying to qualify for the playoffs on the basis of points is impossible. Thankfully for the Hendrick Motorsports driver and 2020 Cup Series champion, he still has 16 chances to get to Victory Lane before the regular season commences in late August.
One of Elliott's best opportunities will undoubtedly be on Sunday at Dover, where he's the most recent race winner, having triumphed at the Delaware oval last spring in his No. 9 Hendrick Motorsports Chevy. 
Elliott — NASCAR's perennial most popular driver — also prevailed at Dover in the fall of 2018. He's finished in the top five at the concrete race track in three of his last four outings here.
Since returning from his early-season injury, the second-generation driver has finished 10th at Martinsville and 12th at Talladega last weekend — both respectable outcomes, all things considered.
1. Martin Truex Jr.
Like Kyle Busch, his former teammate at Joe Gibbs Racing, Martin Truex Jr. is a three-time Dover winner. But unlike with Busch, Truex's victories here have come with three different teams.
The first one, in 2007, was the first win of Truex's Cup Series career, and it came in a No. 1 Chevrolet fielded by Dale Earnhardt Inc. In that race, Truex led 216 of 400 laps and put an absolute thrashing on the field as he took the checkered flag nearly seven-and-a-half seconds ahead of second-place finisher Ryan Newman.
Truex recorded his next Dover triumph in 2016 as part of the since-dissolved Furniture Row Racing organization that suspended operations at the end of 2018. The Mayetta, New Jersey native was arguably just as dominant in that race as he was in his win nine years prior, pacing the field for 187 of 400 laps and beating Kyle Busch to the finish line by over seven-and-a-half seconds.
Truex's most recent Dover triumph, which he posted in the spring of 2019, came with his current team at Joe Gibbs Racing, and — once again — it happened in dominant fashion. Truex led 132 of 400 laps and was running just over nine-and-a-half seconds ahead of runner-up Alex Bowman at the checkered flag.
Although Truex is currently riding a winless streak dating back to September 2021, he's the clear-cut favorite on Sunday — and it's not even particularly close.