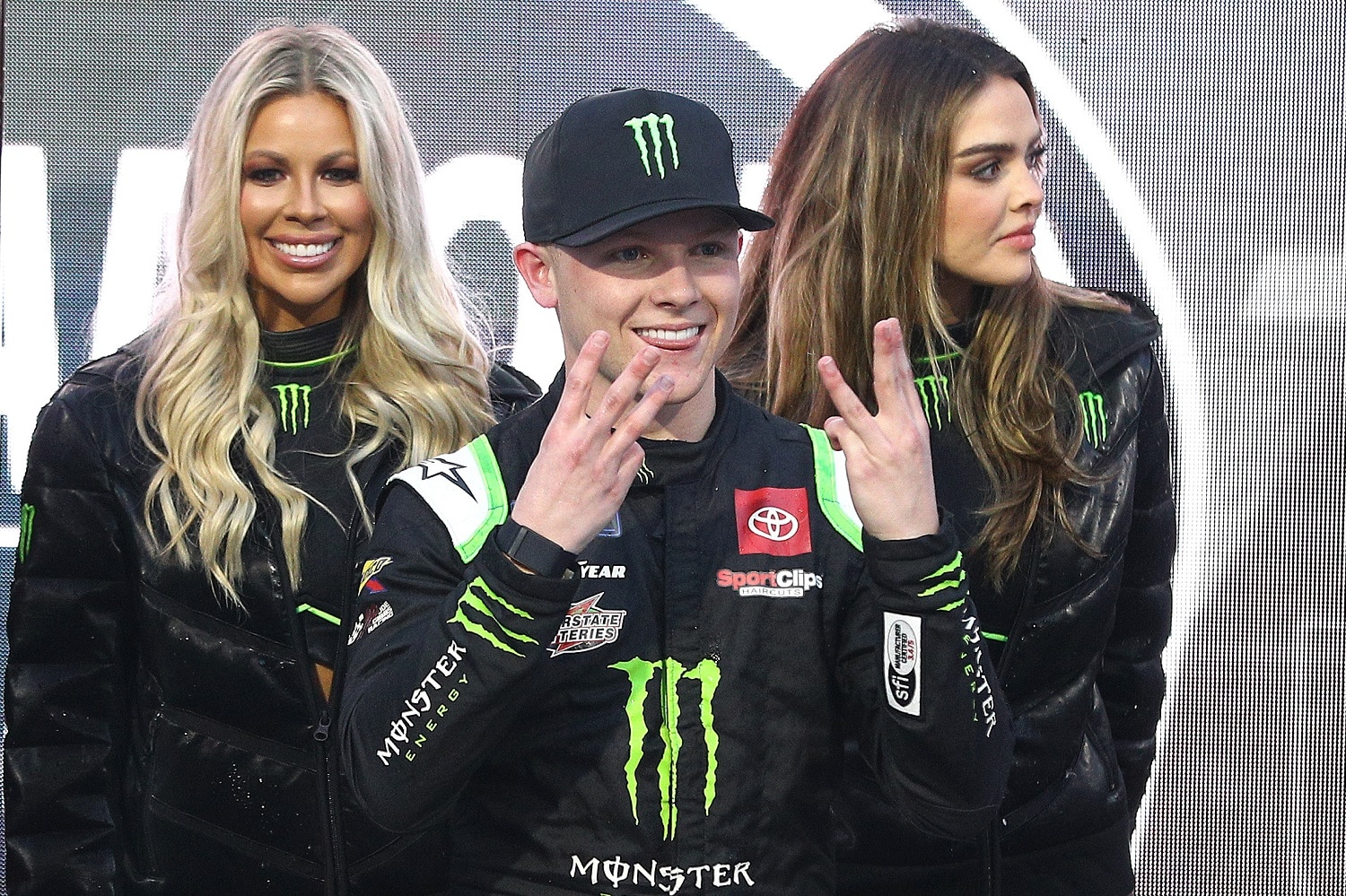 Kyle Larson Took 1 for the Team After Ty Gibbs Took a Teammate Out of the Championship 4
One day after Ty Gibbs put himself over his team, Kyle Larson went in a different direction while helping Chase Elliott clinch a Championship 4 berth.
Two days and two crucial NASCAR races determined fields the following weekend in Phoenix. Ty Gibbs made it to the Championship 4 and embarrassed himself in the process. Kyle Larson, who had no defending his title, went in another direction and played the role of the good teammate.
Bottom line: Maybe, just maybe, Larson learned from bad decisions in the past. As for Gibbs? He's young and possibly will learn from his mistakes. For the time being, however, he remains so easy to dislike.
Ty Gibbs dumping Brandon Jones was a bad look for him and JGR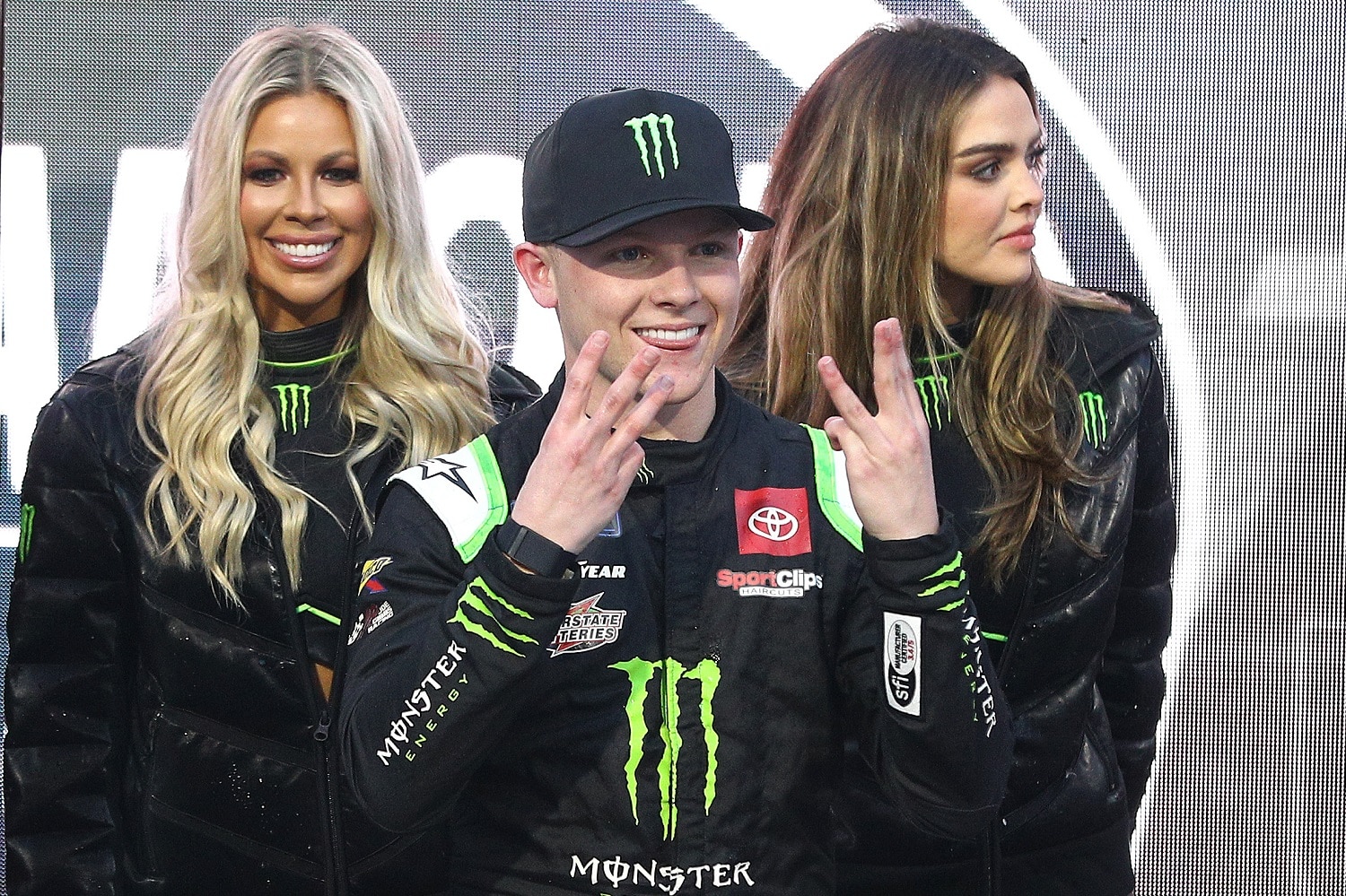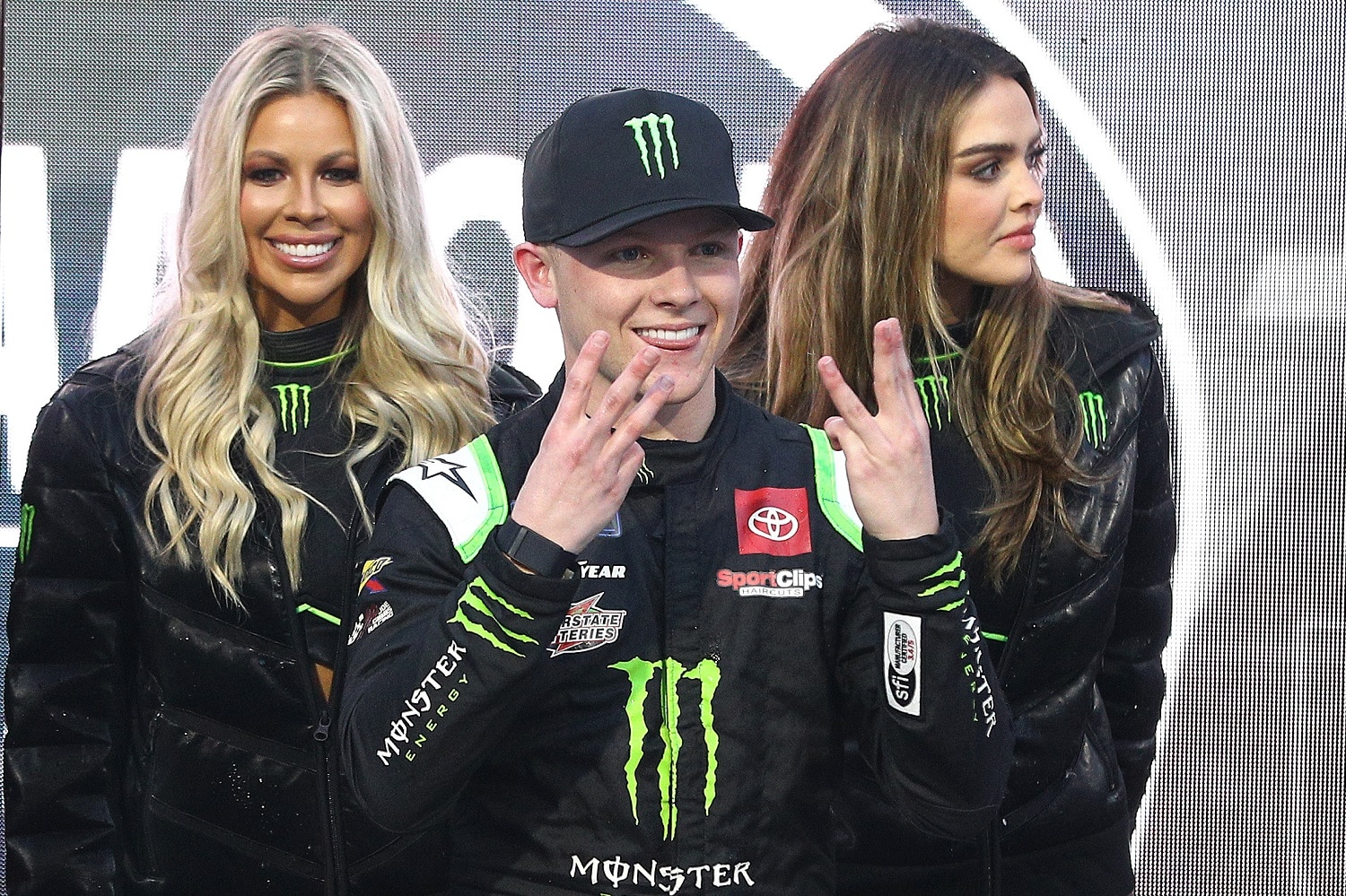 The fans at Martinsville on NASCAR weekends rank up there with the smartest in the sport. They know the story behind every rivalry and Silly Season development. They remember old incidents every bit as well as the combatants do.
So, when the crowd twice let loose with cascades of boos, first during Ty Gibbs' on-track interview and then during the Victory Lane ceremony, they had facts backing them up, beginning with knowing Brandon Jones needed to win.
Josh Berry and Noah Gragson had already won their way into the Championship 4, and Gibbs was far enough ahead in points that he clinched his berth after the second stage. Jones started the race 38 points behind primary target AJ Allmendinger, so beating the field to the checkered flag was going to have to be his path to the Championship 4.
Jones was competitive throughout in the Joe Gibbs Racing No. 19 Toyota, leading on six occasions for a combined 98 laps. However, the last 75 laps on the half-mile track were messy, with the caution flag coming out nine times, including for multiple overtime restarts.
The last several of those restarts placed Jones and Gibbs either side-by-side or in close proximity, and Gibbs simply refused to cut Jones a break. Jones bumped his teammate on Turn 1 of the final restart to gain position. When they came back to that corner for a final time, Gibbs punted Jones and raced to the win while Jones fell to 23rd place and elimination from the playoffs.
Given that he was already assured of advancing and Jones drives for the same team, it was an awful look for Gibbs.
Did a career decision by Brandon Jones influence Ty Gibbs?
Brandon Jones said he wasn't looking for a free pass into the Championship 4. Drivers are competitive by nature, and Ty Gibbs can reasonably argue he has responsibilities to his sponsors and to the crew responsible for his car. On the other hand, the way he handled (or mishandled) the end of the race kept a second Joe Gibbs Racing car out of the Championship 4. That also knocked the No. 19 Toyota down a few notches in the owners' standings, which has financial implications.
Would Gibbs have behaved differently if he was going to remain teammates with Jones in 2023? The announcement will come later, but everyone expects Gibbs to take Kyle Busch's spot in the NASCAR Cup Series. Not only will Jones not be driving in the Cup Series, but he also won't be working for JGR next year. JR Motorsports revealed earlier this fall that it has signed Jones for 2023, filling the void caused by Noah Gragson's departure.
"Me and Ty have always been friends, but lost all respect today," Jones said, according to NASCAR.com. "I know a lot of guys have. I'm looking forward to getting first to Phoenix and trying to win that race, but then transitioning over to JRM next year. I'm going to have a good time over there."
Kyle Larson took a different approach to teamwork
Chase Elliott and Kyle Larson have won the past two NASCAR Cup Series championships. Though teammates at Hendrick Motorsports, they are definitely rivals on the track. It was just two months ago at Watkins Glen that Larson forced Elliott wide on a late restart, leading the No. 5 Chevy to a first-place finish. Earlier in the season, Larson won at Fontana after putting the No. 9 Chevy into the wall – it was plausibly inadvertent – with 21 laps to go.
This weekend, however, Larson's team did Elliott a solid. Winning the pole for Sunday's Xfinity 500 gave the No. 5 team first choice of pit locations, and the obvious decision should have been the No. 1 stall, closest to the pit row exit. Cars coming out of that box have an unimpeded path to the track, and drivers can gun the gas when the jack drops without fear of a speeding penalty.
In a move to help Elliott, who had second choice of pit stalls, Larson and crew chief Cliff Daniels opted for a slightly less favorable spot on pit row. It's entirely possible that decision came from a higher pay grade within Hendrick Motorsports. If that was the case, though, there was no griping about it in public by the driver.
With Larson out of the running for the Championship 4 after missing that previous transfer (but already locked into the final round for the owners' championship), it was the smart move for Larson's team because it was a boost for the organization as a whole.
Ty Gibbs apparently isn't grasping that concept just yet.
Got a question or observation about racing? Sportscasting's John Moriello does a mailbag column each Friday. Write to him at [email protected].
Have thoughts on this topic? Keep the conversation rolling in our comments section below.