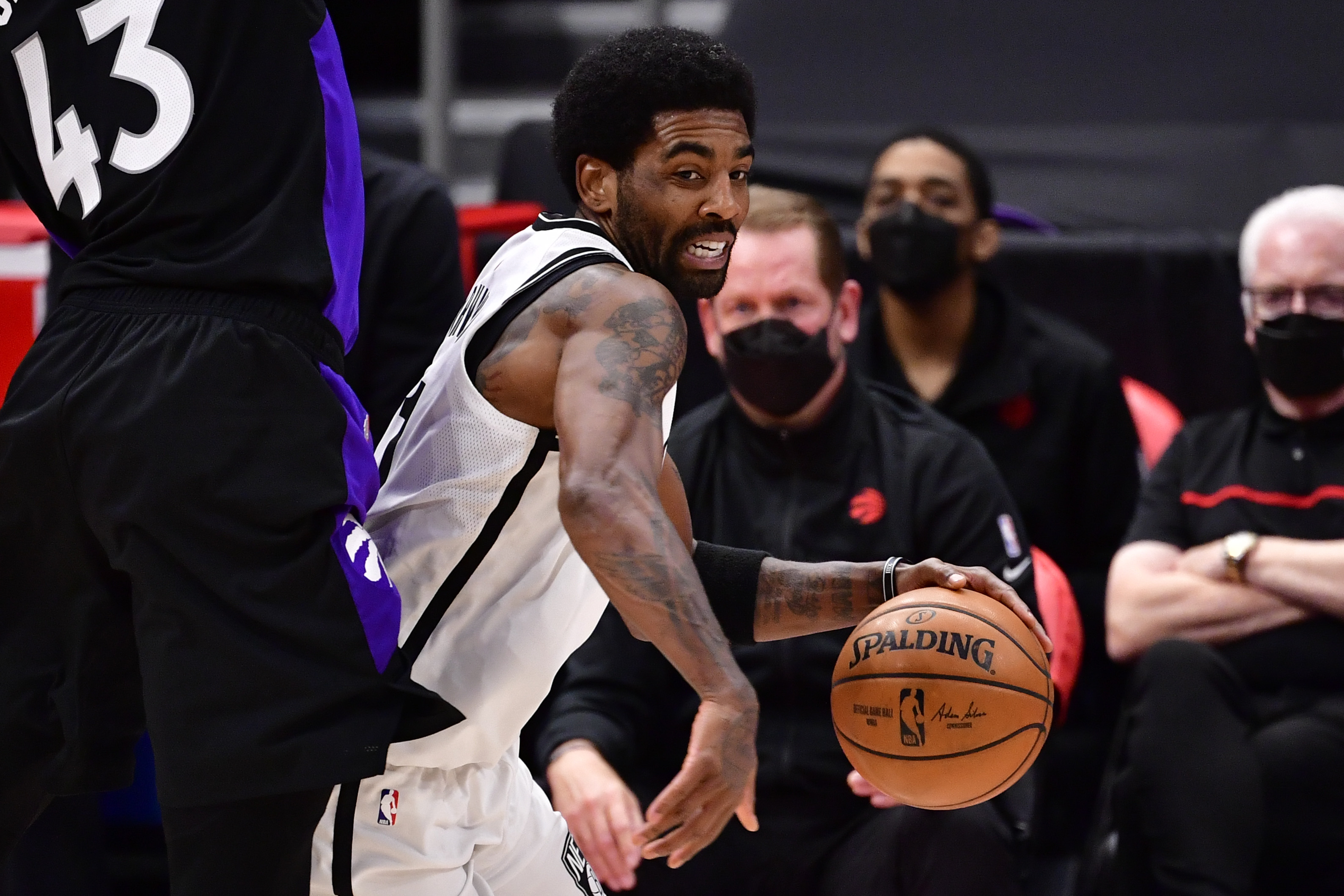 Kyrie Irving Gets Quick Lesson From Former Boston Celtics Player on Difference Between 'Racist' and 'Ruthless'
Kyrie Irving is setting himself up for a whole lot of trouble from the Boston Celtics fans this weekend.
This weekend's games between the Boston Celtics and the Brooklyn Nets might not be exciting as the high-powered Nets look to build on their 2-0 series lead against the short-handed Celtics. The sideshow, however, is a different story.
Kyrie Irving returns to the TD Garden for the first time with fans after spending two trying seasons in Boston. He knows the fans will be on him and said he hopes they won't resort to racism, prompting a former Celtics player to jump in.
Kyrie Irving is setting himself up for trouble with Boston Celtics fans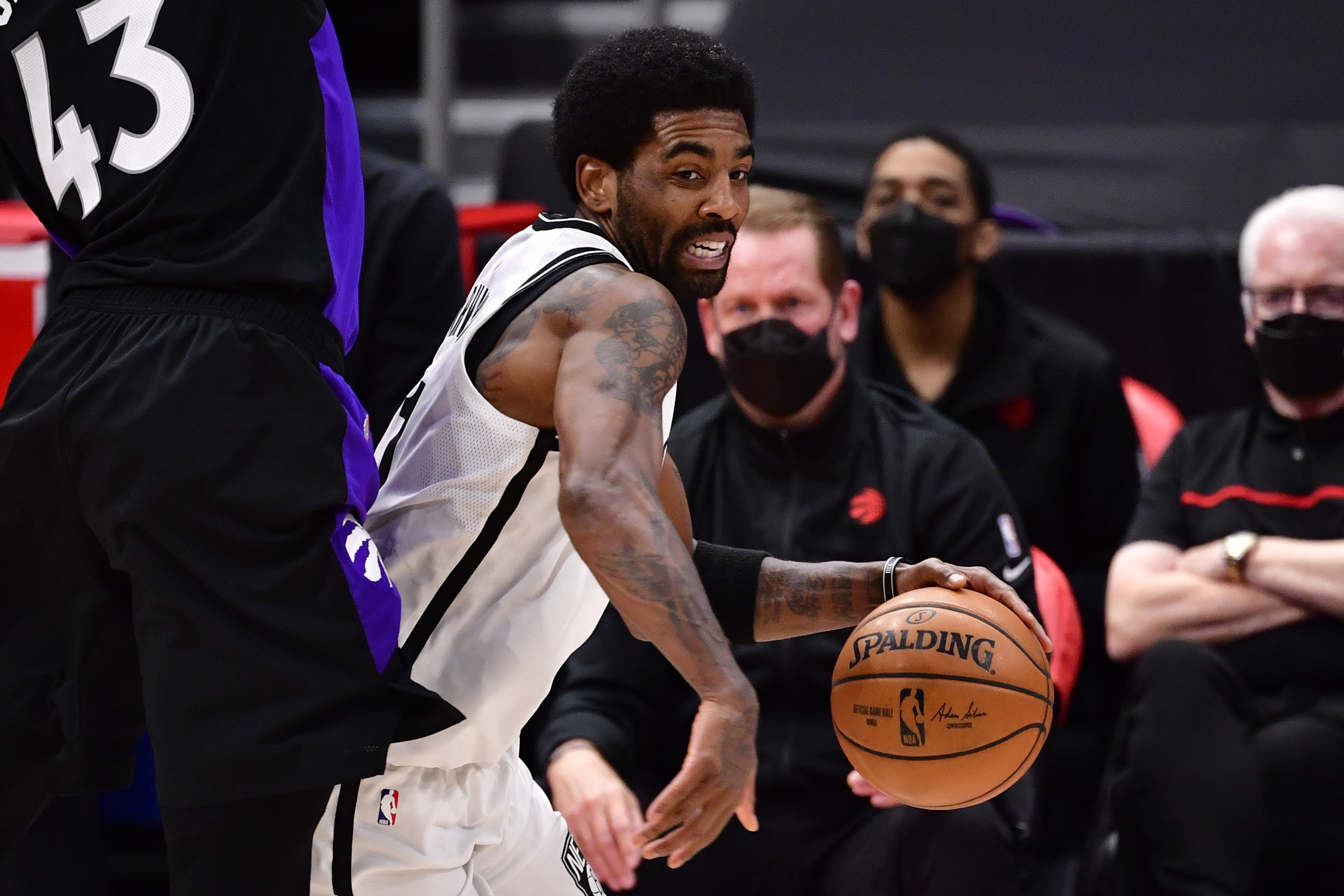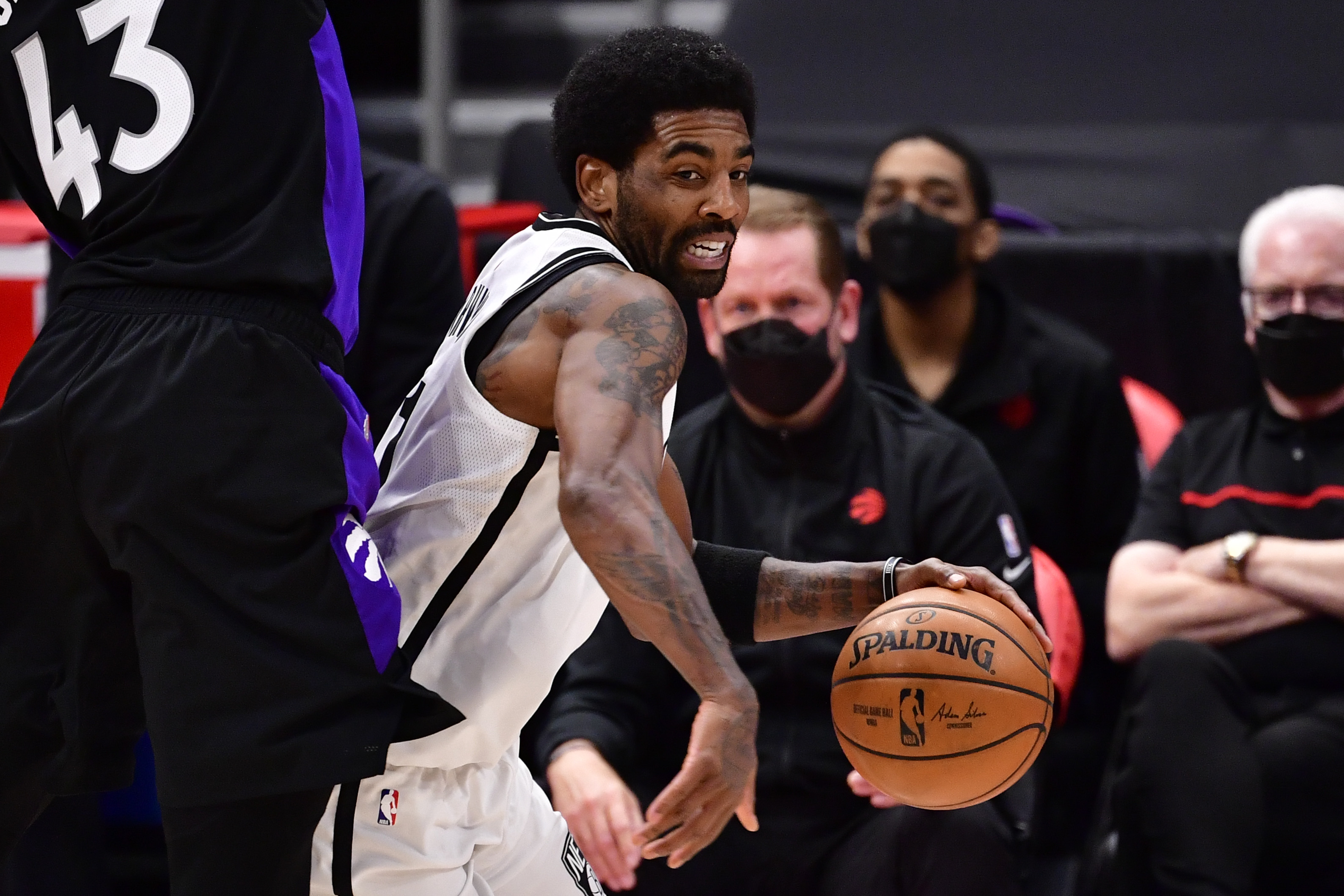 Celtics fans have been foaming at the mouth to taunt Irving, the man who quickly showed he could not be a leader of an NBA team. He's always played second fiddle to guys like LeBron James and Kevin Durant, and his performance in Boston proved he's not a No. 1 guy.
Fans have wanted the chance to boo the man they initially praised but haven't gotten the chance. He missed trips during his first year in Brooklyn because of injury. The pandemic didn't allow fans during his remaining games at the Garden. Friday, Celtics fans will have their chance.
As if they weren't already fired up, Irving gave the fans some added fuel when he pulled out the race card during the postgame interview after Game 2. "Hopefully we can just keep it strictly basketball, you know there's no belligerence or any racism going on, subtle racism, and people yelling sh*t from the crowd," he said.
After making that statement, he was asked if he ever experienced racism in Boston. "I'm not the only one that could attest to this," he said. "But it's just … you know … it is what it is. The whole world knows it."
Kendrick Perkins said he never experienced racism in his eight years in Boston
Irving's remarks about racism haven't gone over well in Boston. Former Celtics center Kendrick Perkins chimed in after hearing his comments. Perkins spent more than eight years with the Celtics and then came back as an opponent and said he never saw any racism.
"I lived there for eight and a half years, and me personally, I never dealt with any type of racism while I was living in Boston," Perkins said during his postgame commentary for NBC Sports Boston. "That's just me personally — I never dealt with it.
"I also came back as an opponent of the Celtics. I played with the Oklahoma City Thunder and the Cleveland Cavaliers and still never experienced any racism. It's always extra with him. I don't even know why we're surprised with this comment."
Perkins teaches Irving the difference between 'racist' and 'ruthless'
Celtics fans were harsh on Irving last season when the Nets came to Boston, and he didn't even make the trip. They will be even tougher this time around, but that doesn't mean they'll be racist. Perkins brought up New York Knicks fans and the way they've handled Atlanta Hawks star Trae Young during their playoff series.
"In New York the other night, the fans were chanting 'F Trae Young,'" Perkins said. "That don't mean that they're racist. They're ruthless, right? They're just cheering on their team, but do we expect anything less than Kyrie to be extra about something?
"Now that I think about it, we haven't heard any incidents of racism going on, not in my generation. Fans are going to talk noise, but that's everywhere, right? They're going to boo you. Just take it. At the end of the day, it's part of it."