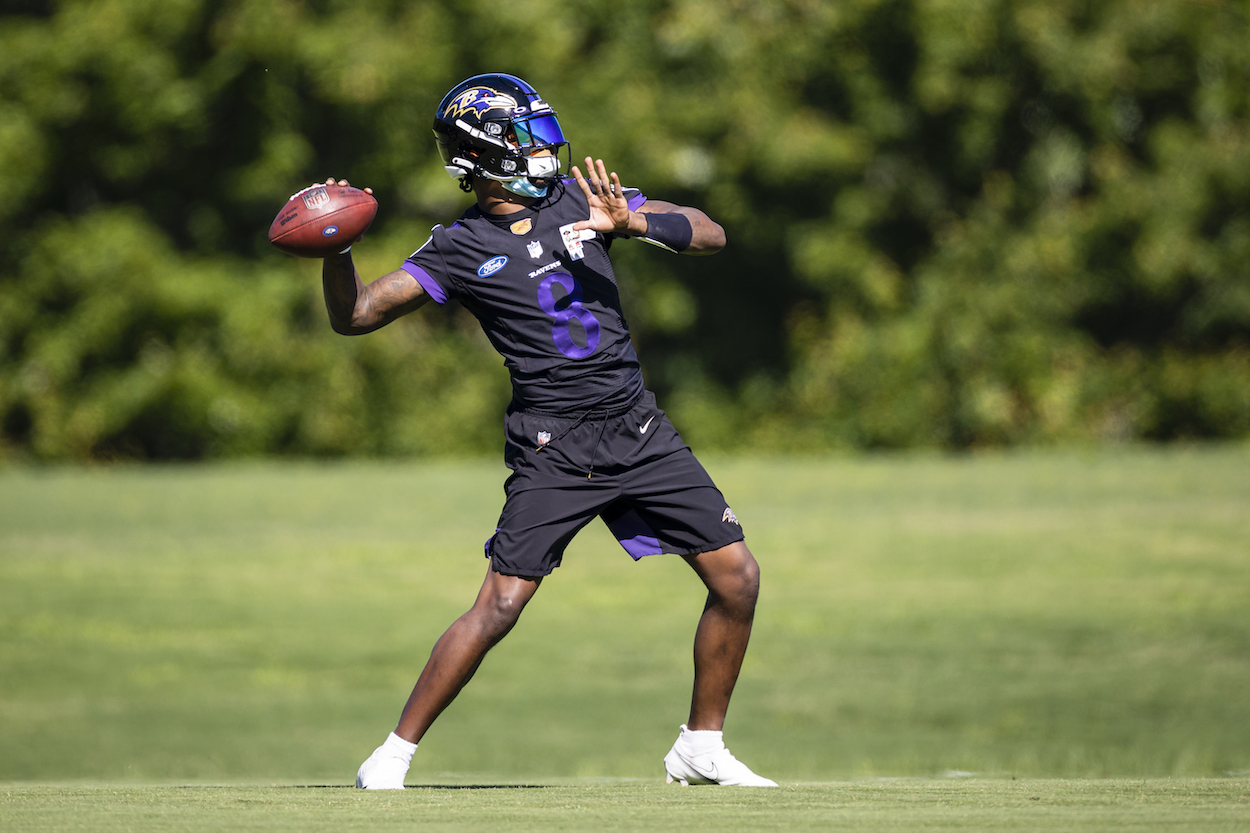 Lamar Jackson Will Make $1.7 Million in 2021, Making Him the 400th Highest-Paid Player in the NFL
Lamar Jackson is an NFL MVP winner and has taken his team to the playoffs in three consecutive years. Even with these accomplishments, he's still the 400th highest-paid player in the NFL heading into the 2021 season. With Jackson's style of play, getting that big new deal is even more important for the QB.
The Baltimore Ravens drafted Lamar Jackson with the last pick in the first round in 2018. Since that day, Jackson has led the Ravens to the playoffs every year. He's also won the AFC North twice, and the 2019 NFL MVP Award.
Entering his fourth NFL season, Jackson is undoubtedly one of the league's best and most valuable quarterbacks. The Ravens don't pay him like it, though. In 2021, Jackson is currently the 22nd highest-paid QB and the 400th highest-paid player in the league.
Lamar Jackson is one of the best young QBs in the NFL 
Coming off 20 years of Tom Brady vs. Payton Manning debates with Drew Brees and Aaron Rodgers in the mix as well, it would be understandable if the NFL had a QB talent deficit on the horizon.
Starting with the 2018 draft, though, an incredible amount of signal-calling talent has come into the league. Now, the position looks healthier than ever.
Josh Allen and Baker Mayfield (2018), Kyler Murray (2019), and Joe Burrow and Justin Herbert (2020) have all showed franchise QB talent since being picked by their teams. The 2021 first-round class – Trevor Lawrence, Zach Wilson, Trey Lance, Justin Fields, and Mac Jones – has a lot of potential, and at least a few of them should join the aforementioned group.
None of these players have three playoff appearances yet or an NFL MVP Award. Yet, even as the most quantifiably successful passer of these young QBs, Jackson will be the lowest-paid in 2021.
Jackson is the 400th highest-paid player in the NFL in 2021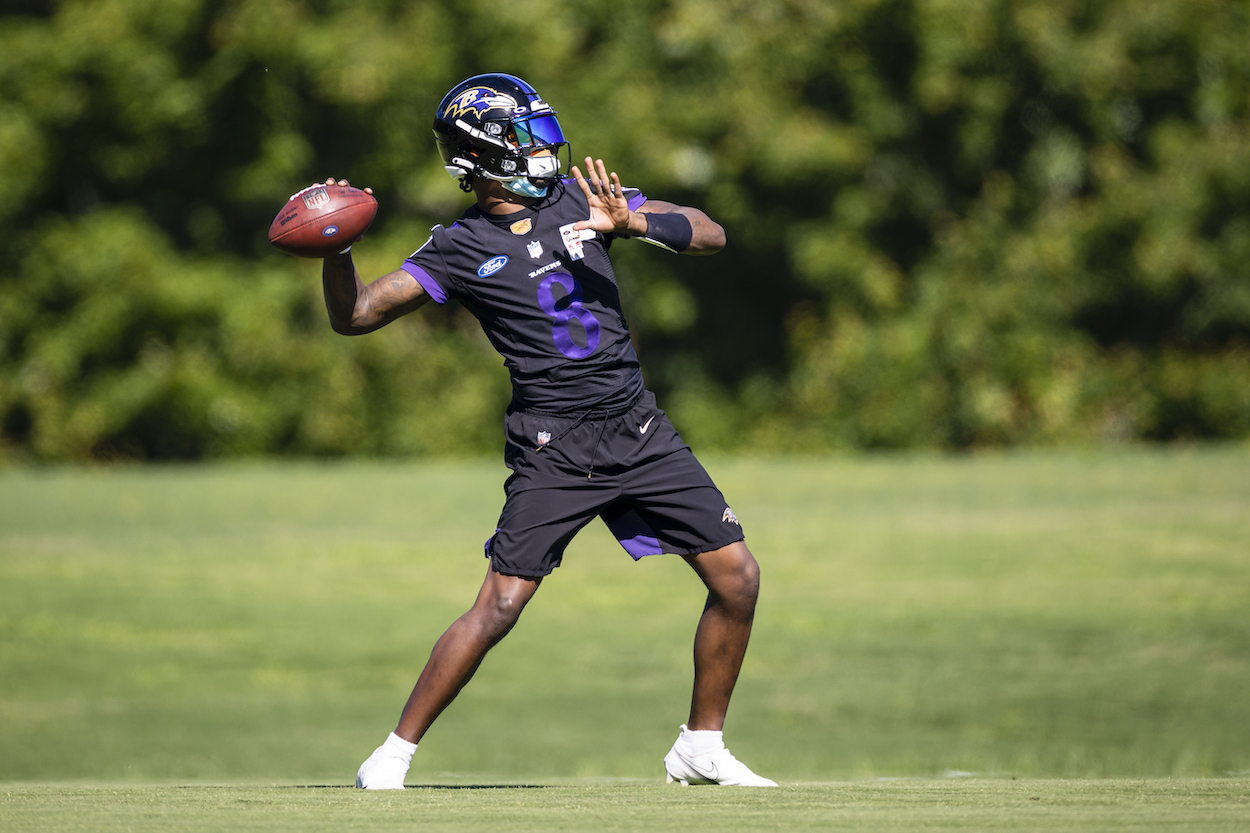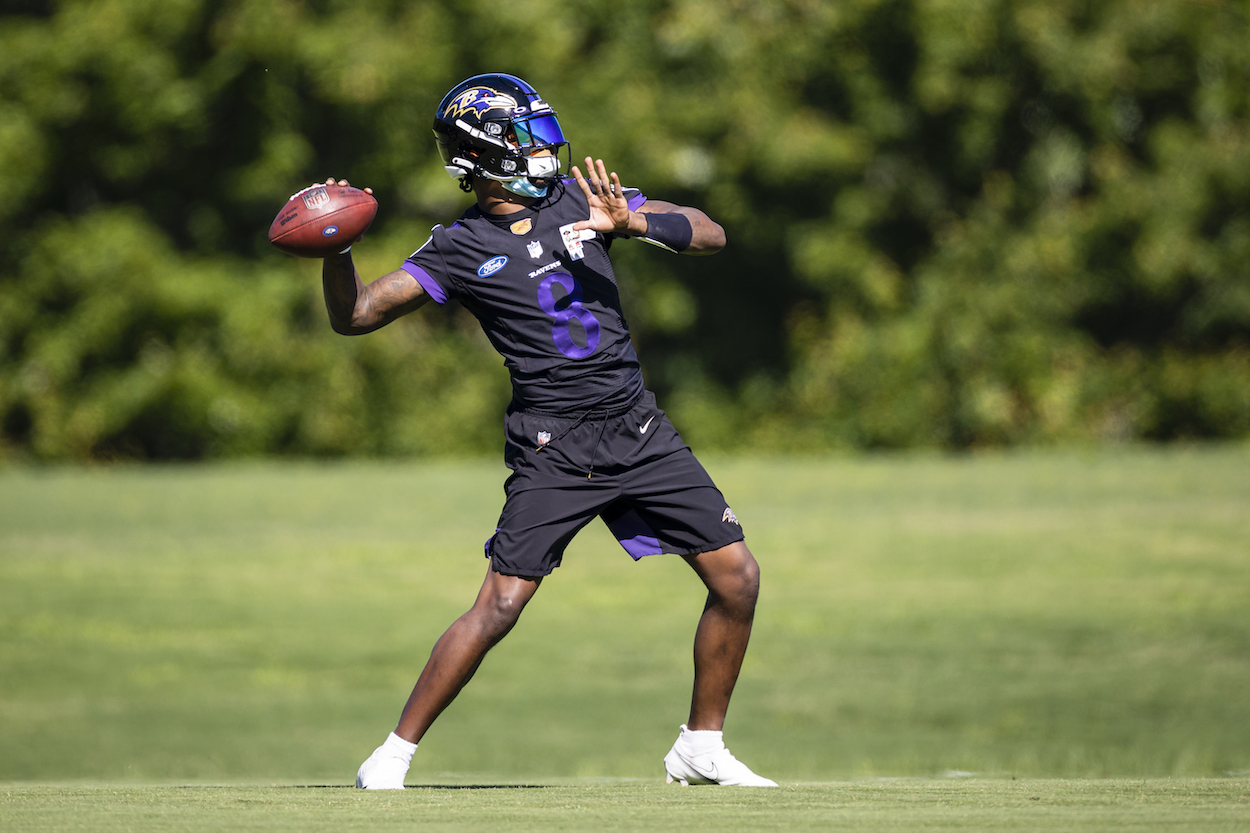 Jackson will make a $1.7 million salary in 2021 in the fourth year of his rookie deal. That number puts him behind all the first-round QBs drafted at the top of the last four drafts since he barely snuck in the first round.
There isn't anything Jackson can do about his draft position. But, the fact that he'll be making significantly less than some other names on the list above him has to irk the former Louisville QB.
Some of the less talented and less accomplished QBs who will significantly out-earn Jackson in 2021 include, Jimmy Garoppolo ($24.1 million), Derek Carr ($19.5 million), Cason Wentz ($15.4 million), Nick Foles ($4 million), and Tyrod Taylor ($2.5 million).
Even fellow Louisville alum Teddy Bridgewater ($4.2 million) and 2018 draft classmate Mayfield's BACKUP, Case Keenum ($6 million), are taking home more in their paycheck than the 2019 NFL MVP.
One piece of good news for Jackson is that he will be getting a significant raise in 2022. The Ravens already picked up his 5th-year option, which will pay him $23 million in that season.
The player and his coach aren't worried about the QB's contract
As he prepares for the coming season, Jackson and his coach, John Harbaugh, are saying all the right things about the QB's contract situation. "Look what he's done — he's going to get paid. He knows that," Harbaugh told ESPN.
Jackson also says that his long-term financial prospects are not a top concern right now:
I'm not going to lie to you; I'm not really focused on that right now. I'm focused on getting better. I'm focused on working with my teammates right now. I'm focused on winning right now. I'm trying to bring a Super Bowl here.
That's all well and good and is what an organization and its fans want a quarterback to say. However, Jackson is different than most quarterbacks and should be more concerned about his personal bottom line.
Mobile quarterbacks are all the rage in the modern NFL, and Jackson is the best of the bunch. As a running QB, Jackson needs to worry more about his long-term earnings than his less mobile counterparts.
Jackson won't be able to stand in the pocket until he's 40 or so like Brady, Manning, and Brees. He needs to look at Robert Griffin III, who may be out of the league at 31, or Cam Newton, whose body started breaking down at 29.
The Ravens need to reward Lamar Jackson like the MVP he is and not allow him to become a footnote like Griffin or Newton. They need to pay him big. Now.
All contract figures courtesy of spotrac