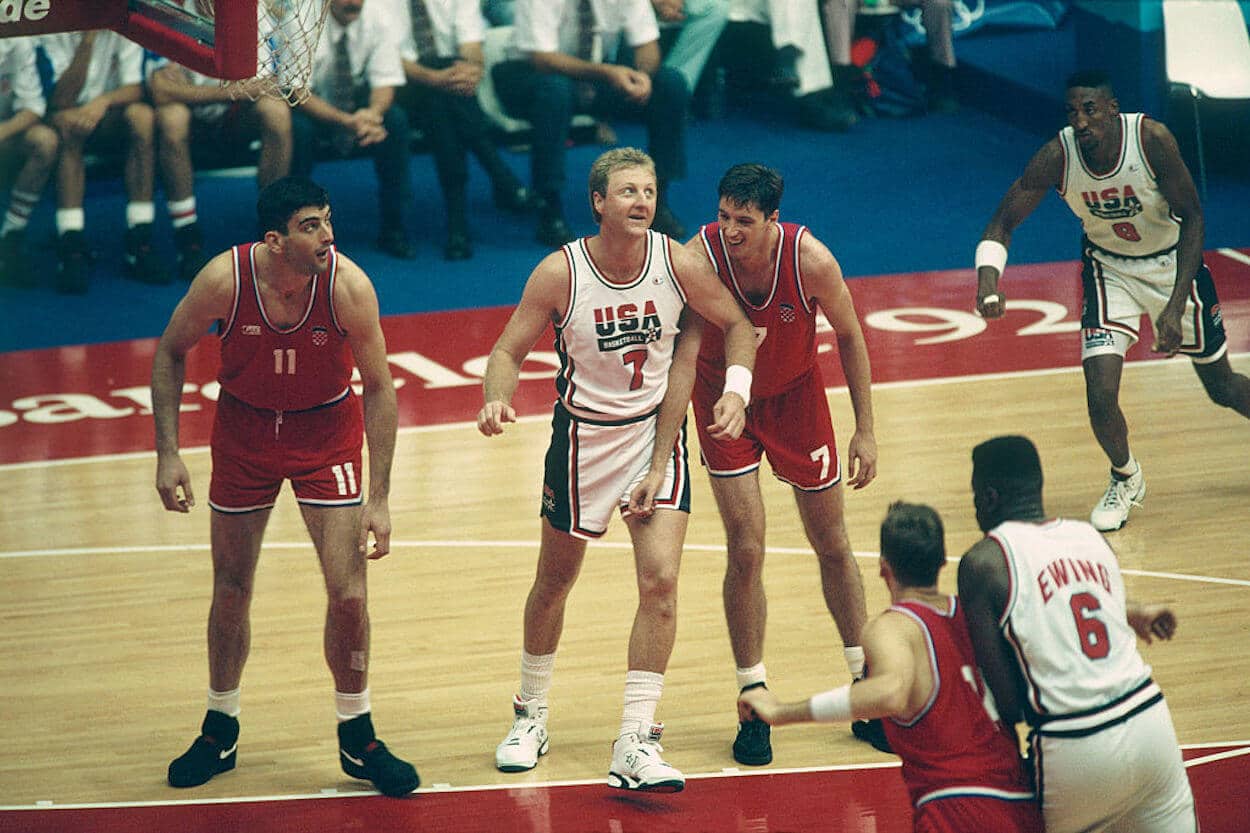 Larry Bird Bought 200 Red Roses to Ensure That He Could Join the Dream Team
When his chance to earn an Olympic gold medal was on the line, Larry Bird was prepared to do whatever it took, including buying a big bouquet of flowers.
By and large, Larry Bird liked to keep things simple. Even when he was one of the most famous basketball players on the planet, the forward wasn't one for living the high life. If he could hit the hardwood and enjoy the simple pleasures, he'd be content.
Based on that image, not to mention one of his famous nicknames, you'd probably think that the Hick from French Lick wasn't much for lavish gifts. Why would the Celtics star treat others any different than he'd treat himself?
While there's certainly logic to that position, we do know of at least one occasion when Bird pushed the boat out. Ahead of the 1992 Olympics, he sent his physical therapist's secretary 200 roses to ensure that he'd be able to join the Dream Team. That gesture turned out to be unnecessary, but Larry Legend wasn't going to take any chances.
Larry Bird asked for medical help before joining the Dream Team, and the asking price was 200 roses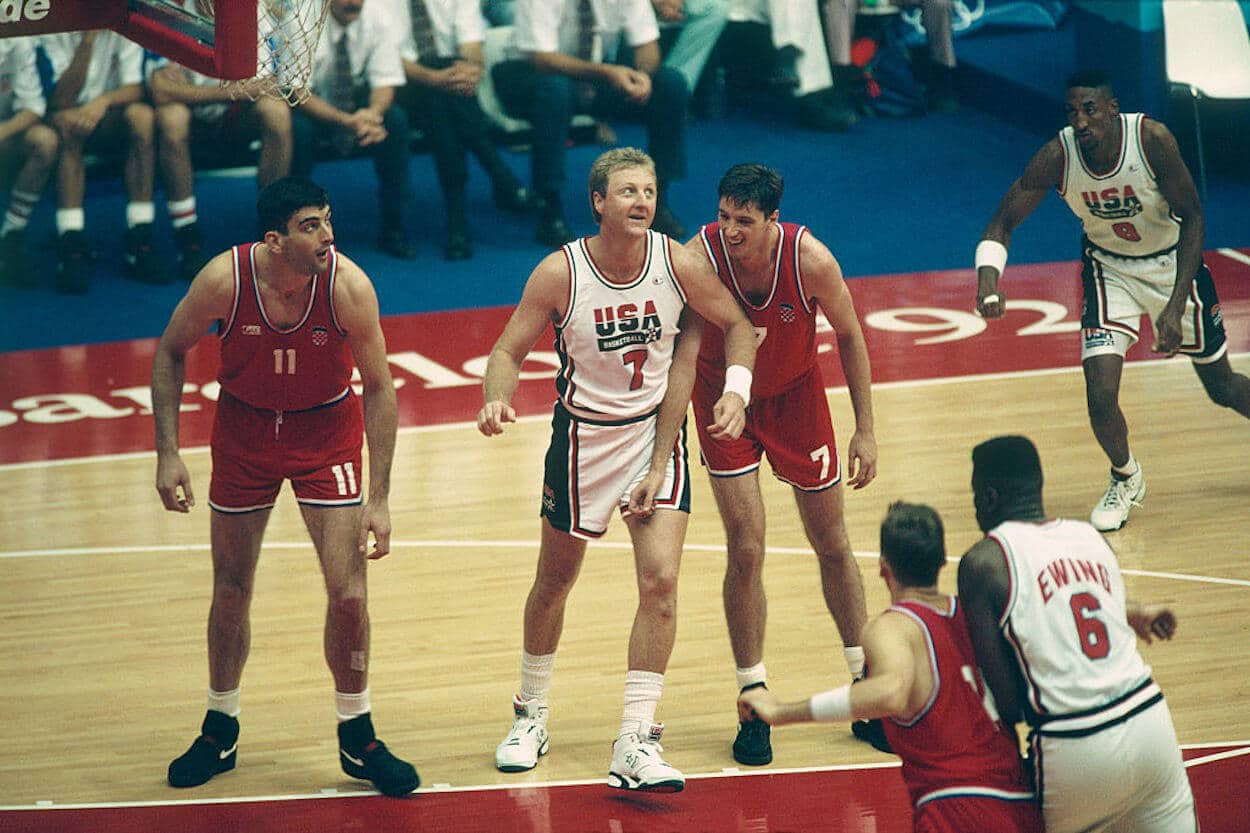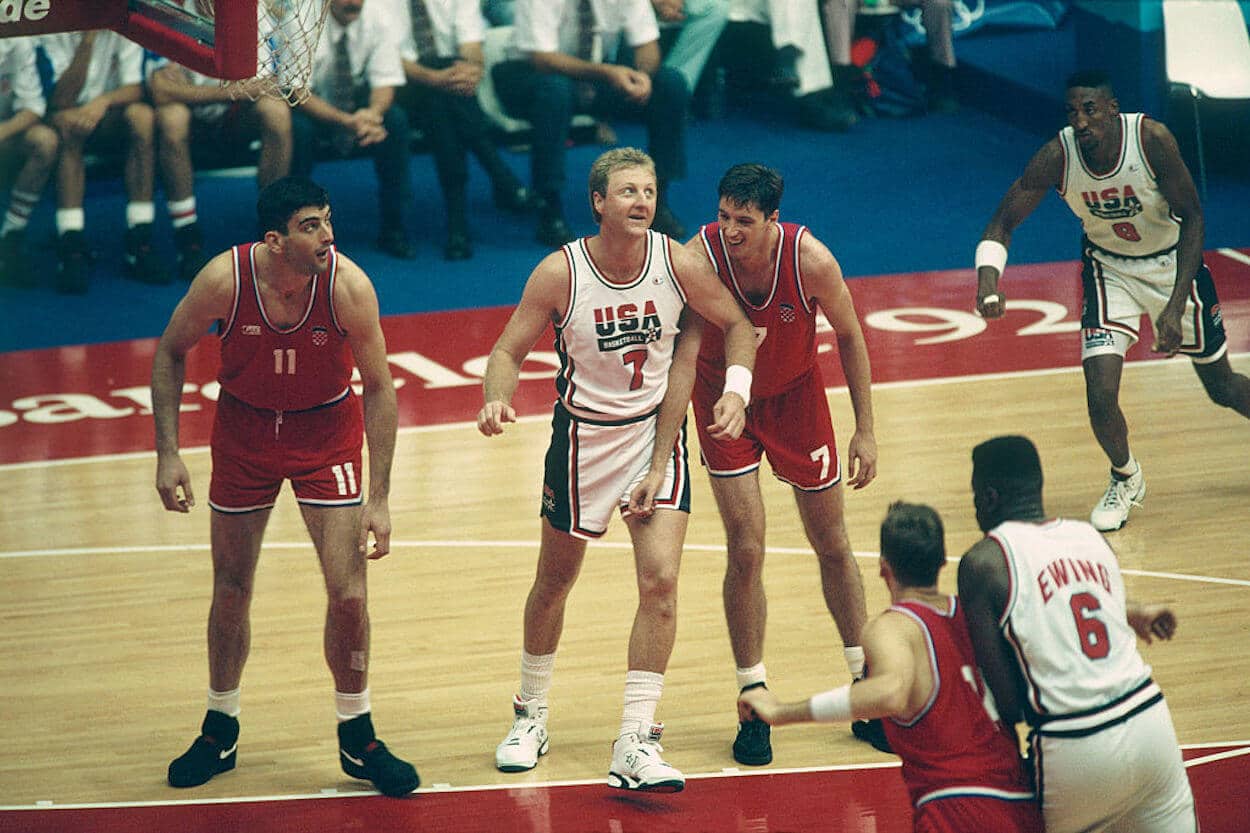 Injuries are one of the great equalizers in sport. No matter how talented you might be, a bad back is going to slow anyone down. That's a reality Larry Bird confronted at the end of his playing career.
After he made the fateful decision to build a driveway for his mother, the Celtics star started to suffer through some brutal back pain. While that ultimately ended his time in the Association, Bird didn't want it to prevent him from taking part in the 1992 Olympics. With a fear of a failed drug test limiting his options, the forward called in the heavy artillery.
"By the time we went to Portland for what they called the Tournament of the Americas, I was in agony," Larry Legend wrote in his 1999 book Bird Watching. "I didn't think I could keep it together much longer. I flew home to Boston from that tournament in a back brace."
Once the Celtic landed in Beantown, he made an unannounced visit to Dan Dyrek, a physical therapist who Jack McCallum once described in Sports Illustrated as Bird's "close friend." Once they were alone, the ailing NBA star laid his cards on the table.
We went into his office, and I said, "Dan, I'm not going to the Olympics. I tried fighting through this, and I can't." … Finally, I said, "There's only one way I can do it. You have to come with me."

Larry Bird, 'Bird Watching'
While the three-time NBA champion knew how big of a request he was making, Dyrek ultimately agreed on one condition. "You better send my secretary about 200 red roses, for all the work she's going to have to do in the next 24 hours," he told Bird with a laugh.
And, sure enough, 200 roses were waiting at her desk the following morning. While they weren't necessary — Dyrek called Bird to reiterate that he was kidding about the flowers — the famous forward was nothing but appreciative.
"I told him, 'I know that, Dan, but I also know how much work it took to get this done.'"
Ultimately, that effort was worth it for Larry Legend
When you hear that account, it's easy to think that Bird was being a bit dramatic. He was an NBA player who would be traveling abroad with arguably the greatest collection of talent that the Olympics had ever seen. Surely he would have been able to get some appropriate treatment or, if nothing else, sit on the sidelines and collect his gold medal without Dyrek's presence. With all of that being said, though, the forward did more than just survive.
While the Dream Team didn't have much trouble in Barcelona, which somewhat skewed the stats, Bird did contribute. He appeared in all eight contests at the Olympics, starting three of them, and averaged 8.4 points, 3.8 rebounds, and 1.8 assists per contest. That, of course, earned him a gold medal and allowed the forward to have some once-in-a-lifetime moments.
And beyond that, Bird also wrote that Dyrek proved to be a help to the rest of the team. "Dan ended up coming to Barcelona with me, and I think it must have been a great experience for him," Larry Legend recalled. "Of course, once all the guys got to know him, he was helping them out with their little problems, too."
So, Larry Bird got to take part in the Olympics, Dyrek got to travel abroad and help the Dream Team make history, and his secretary back in Boston went home with 200 red roses. Sounds like a win-win-win situation.