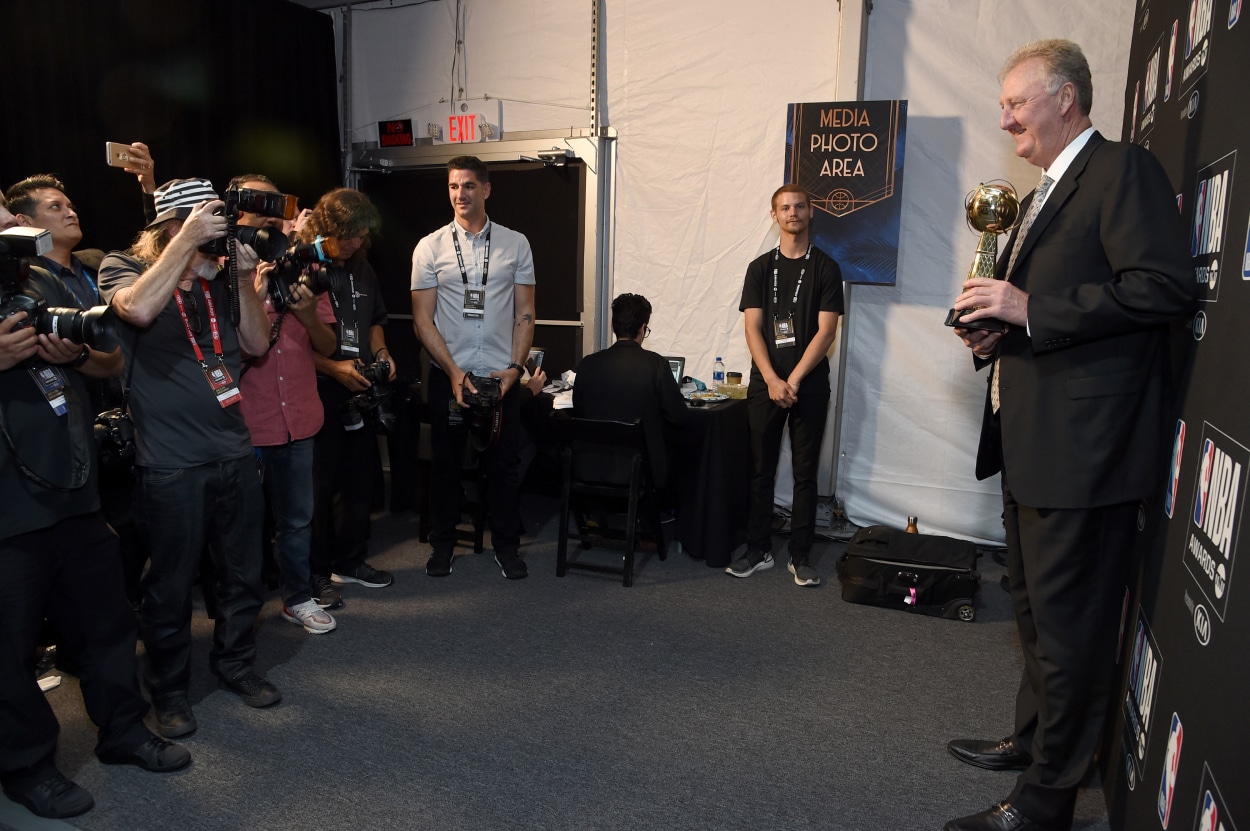 Larry Bird Not Being on a Top-5 All-Time NBA List Makes Rex Chapman Cringe
Is Larry bird a top-five NBA player of all time? Rex Chapman said the Boston Celtics legend belongs there.
Everybody loves a list. When it comes to the NBA, there are always numerous debates involving lists. Whether it's ranking the top players of all time or coming up with the top 10 players on the Boston Celtics, there's always a list.
Typically, Larry Bird is on a lot of them. If he's not on the one that has the top five NBA players ever, it doesn't sit well with former NBA player Rex Chapman.
Larry Bird is rarely considered a top-5 NBA player of all time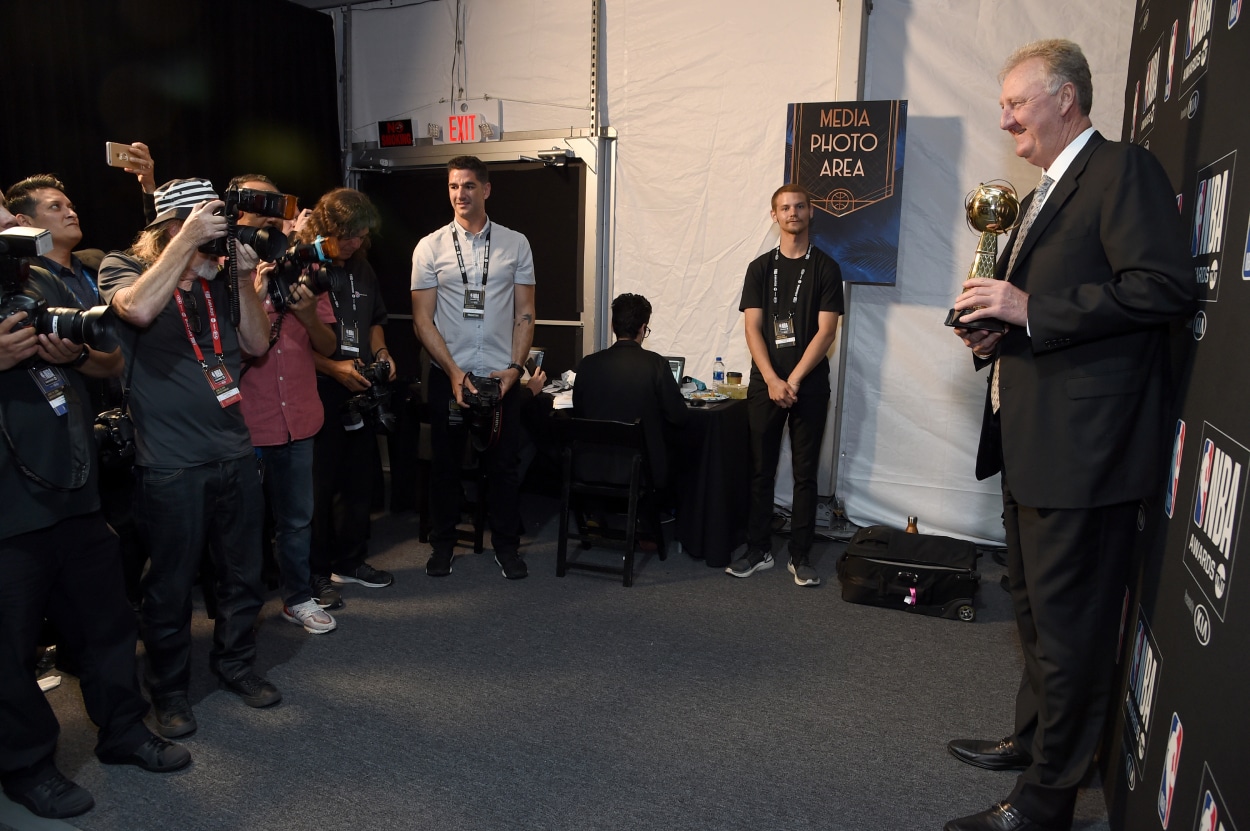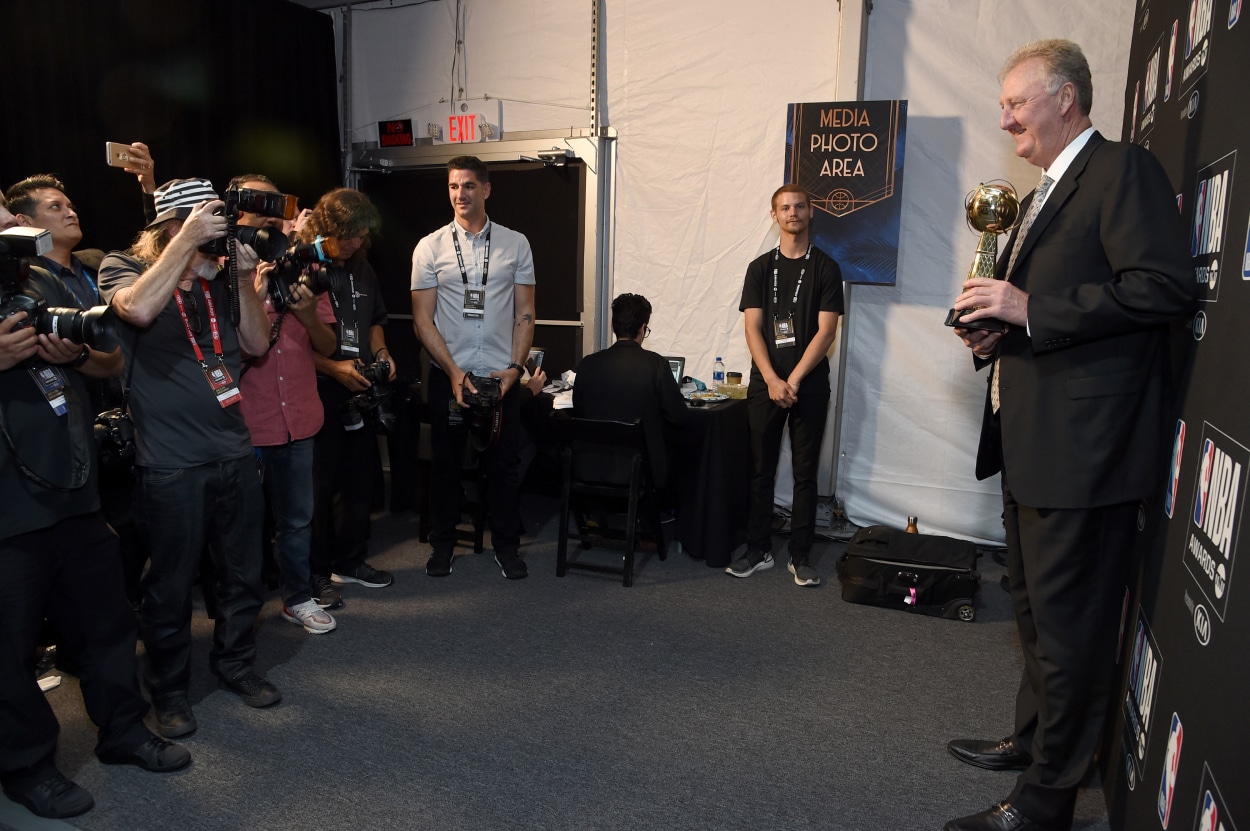 Bird didn't have that "wow" factor like Michael Jordan and LeBron James. There were no high-flying dunks or in-your-face blocks.
Bird was hustle and grit. He put up big numbers and made everyone else around him better. A three-time champion, Bird was also a three-time MVP winner, claiming the award three straight seasons from 1984 to 1986. In his t13 NBA seasons, Bird averaged 24.3 points and 10 rebounds.
He was Rookie of the Year, a 12-time NBA All-Star, and a 10-time All-NBA selection. A bad back forced Bird into early retirement. At his retirement celebration, Celtics president Red Auerbach paid Bird the ultimate compliment.
"I've done a lot of soul-searching," Auerbach said, according to United Press International. "I've decided, quite frankly, that he's the greatest player ever to put on a uniform."
Then came Jordan and then LeBron. Suddenly, top five isn't a given for Bird. In fact, most all-time lists have Bird as a top-10 player. Few, if any, have him in the top five.
Chapman had an up-close look at just how good Bird was
During an appearance on The Rich Eisen Show last month, Chapman talked about what it was like facing Bird. It wasn't even prime Bird. He was an aging player while Chapman was just coming into the league.
"Larry was still good, but he was starting to have back issues," Chapman recalled. "I don't know why, but I just hated Larry Bird while growing up. Just didn't like him. I was a Doctor J. guy.
"Only so many of the greats can go out and kinda mess around with the game and still be great. Charles (Barkley) could do that. Larry could do that. We were the Charlotte Hornets. This is a team that literally just came into existence. You think he cared about playing against us? No. He's famous for playing one game left-handed one time. He used things to motivate him. I think he got bored with the game at times and had to make up games within the game."
Whether he played left-handed or right-handed, Bird is one of the all-time best. On those lists of all-time greats, it's usually Jordan, LeBron, Kareem-Abdul-Jabbar, Bill Russell, Wilt Chamberlain, or Magic Johnson ahead of him. Although he's not sure which player he'd remove, Chapman said Bird belongs in the top five.
"Everybody does this now, where we try to rank all the greats," Chapman said. "Every time somebody puts out a top five that doesn't have Larry in it, I kinda go, 'What are we doing?' To this day, he was amazing. I think we sleep on him because he wasn't this highlight dunker. He was one of the greatest players to ever lace 'em up."
Like Sportscasting on Facebook. Follow us on Twitter @sportscasting19 and subscribe to our YouTube channel.