Larry Bird Scored More Than 21,000 Points in the NBA but Preferred to Pass the Ball: 'Passing Is More of an Art Than Scoring'
While the cliche may say that defense wins championships, a good offense is an essential part of any successful team. If you were hoping to light up the scoreboard in the 1980s, few men were more valuable than Larry Bird. During his prime, the Boston Celtics star was one of the NBA's premier scorers. In fact, he potted more than 21,000 points during his time on the professional hardwood.
Despite his knack for tickling the twine, scoring wasn't Bird's true love. The sharpshooter once admitted that he'd rather pass the ball, saying that was more of an art form than simply scoring on his own.
Larry Bird emerged as an explosive scorer at Indiana State
When you hear the name Larry Bird, you probably imagine the forward suiting up for the Celtics and engaging in an epic 1980s duel. Before he made it to the Association, though, the forward had already established himself as a legitimate offensive threat.
Coming out of high school, the forward headed to Indiana with plans of joining Bob Knight's Hoosiers. The Bloomington campus, however, proved to be a bit much for Bird, and he headed back to French Lick without playing a single game. He then took a job as a garbage man, seemingly turning the page on basketball forever.
Fate had another plan, though. Thanks to a man by the name of Bill Hodges, Larry Legend decided to give college another try. He headed to Indiana State and, in a move that would change the course of basketball history, suited up for the Sycamores.
The forward, of course, turned out to be a prolific scorer, averaging 30.3 points per game across three collegiate seasons. While Bird fell painfully short of an NCAA title, he still set himself for future success. His offensive game caught the attention of the Boston Celtics, who snagged him with the sixth overall pick of the 1978 NBA draft.
Larry Legend actually preferred to pass the ball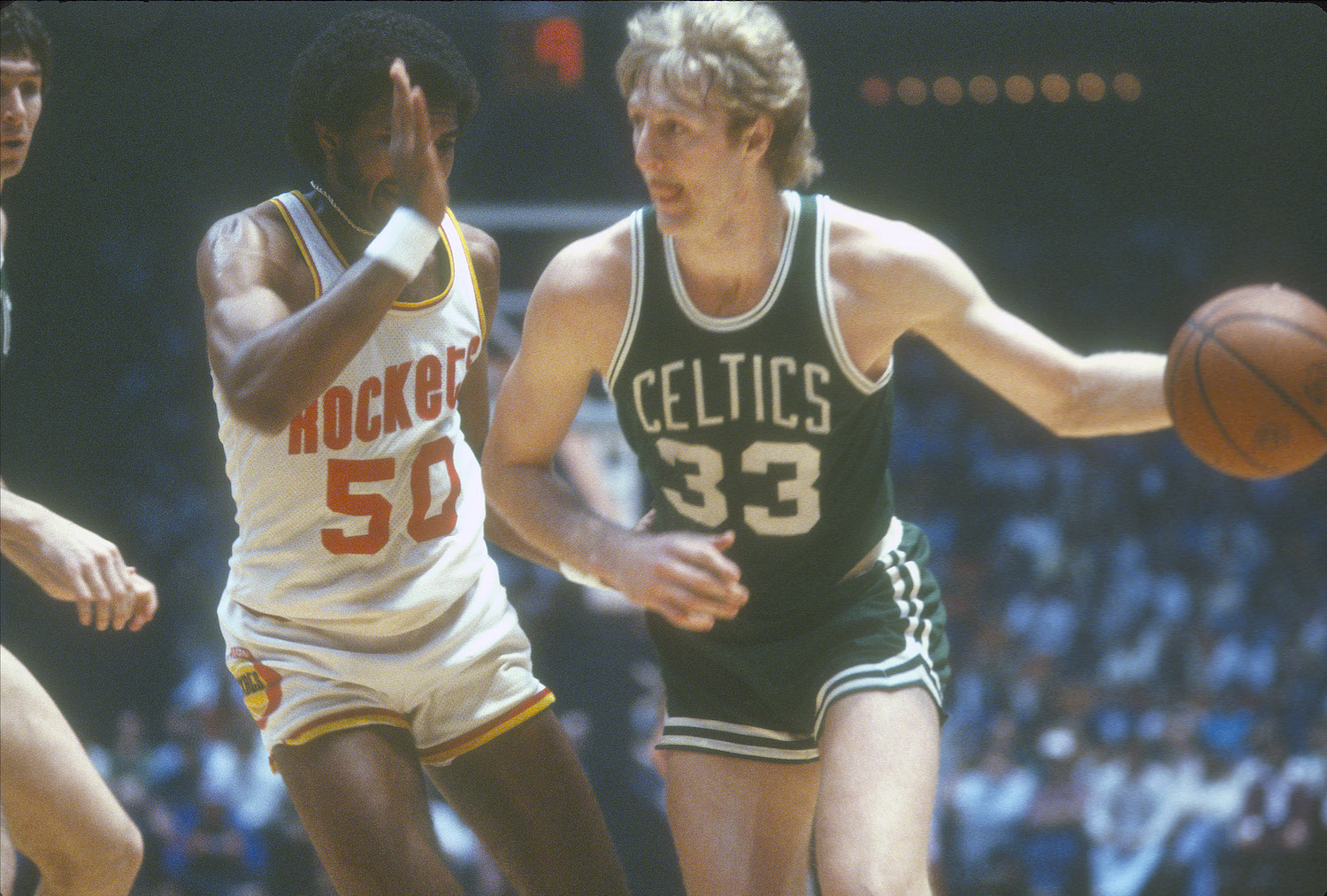 Assuming they had done even a basic level of scouting, the Boston Celtics knew that they were getting a knock-down shooter when they drafted Bird. Shortly after he joined the team, though, the forward went on the record as saying he'd rather pass the ball.
"It is unlikely that Bird will fail [in the NBA], what with his unerring accuracy from the outside (the new three-point rule helps him), but his preference is to pass," a 1979 Sports Illustrated story explained. The piece also noted that Bird told Ethel Kennedy his favorite part of basketball was passing and featured a direct quote from the man himself.
"If the other guys score," says Bird, "you start seeing a gleam in their eyes. Besides, passing is more of an art than scoring."

Larry Bird speaking to Sports Illustrated in 1979
While that might sound surprising — these days, Bird is most remembered as a shooter with a knack for biting trash talk — the forward's play-making did receive some big-name endorsements. Elsewhere in that SI story, Bob Cousy was quoted as saying that Bird "has exceptional passing ability, the best I've ever seen."
In a 1981 Sports Illustrated piece, Red Auerbach echoed those sentiments. "Larry is the best passing big man I've ever seen," the then-Celtics president explained. "This guy is unique. He's like a Bob Cousy up front, and Cousy, without question, was the greatest passer who ever played the game. Larry will probably go down in history as one of the great forwards of all time, if not the greatest."
No matter what he preferred, Larry Bird did it all with incredible ease
At this point in time, it's impossible to know exactly why Bird made those comments about passing. Did he legitimately prefer to set up his teammates instead of scoring himself? Was he consciously trying to portray himself as more of a playmaker? Regardless of his true intentions, though, it's safe to say that the forward excelled at just about every part of the game.
As mentioned above, Larry Legend proved to be a deadly scorer during his time in Boston. He averaged 24.3 points per game across his 13-year career, which adds up to a grand total of 21,791 points. That offense wasn't just piled up during garbage time, either. Bird led some capable Celtics squads to three NBA championships and earned three NBA MVP titles.
The forward, however, was also a better passer than you might expect. He averaged 6.3 assists per outing for his career, with his best single-season performance clocking in at 7.6 dimes per game. While that might not sound like a massive sum, it's still quite the accomplishment for a forward who was capable of scoring at will and rarely needed to pass.
In 1979, Bird went on the record as saying passing was more of an art form than scoring. In retrospect, though, Larry Legend transformed the entire game of basketball into something special.
Stats courtesy of Sports-Reference and Basketball-Reference.