Larry Bird Once Won the Respect of a Rival Coach by Elbowing Him During a Game
While Michael Jordan proved to be a ruthless trash-talker during his time in the NBA, Larry Bird also knew how to make a statement. The Boston Celtics star literally told his opponents how he planned to beat them, then followed through. Some situations, however, called for more than a biting remark and an accurate jumper.
During the 1985 NBA playoffs, however, Larry Legend took it upon himself to put a young George Karl in his place with an elbow. Rather than starting a brawl, he ended up earning the coach's respect.
Larry Bird had plenty of confidence and the talent to back it up
While it might not completely fit within the definition of sportsmanship, trash talk is a part of the sports landscape. During his time with the Celtics, Bird clearly understood that reality.
Over the years, plenty of tales about Larry Legend's biting quips have reached the public. On one occasion, for example, he told the Phoenix Suns bench that he was tired of playing them before nailing a game-winning jumper. He'd even let his Boston Celtics teammates have it during practice, promising to kill them on the court.
Bird wasn't a one-trick pony, though. Crucially, he had the talent necessary to back up any trash talk. In addition to telling his opponent what he was going to do—and, despite their best efforts, still scoring—the forward claimed three NBA championships, three MVP titles, and could stuff the box score on any given night.
Winning George Karl's respect with an elbow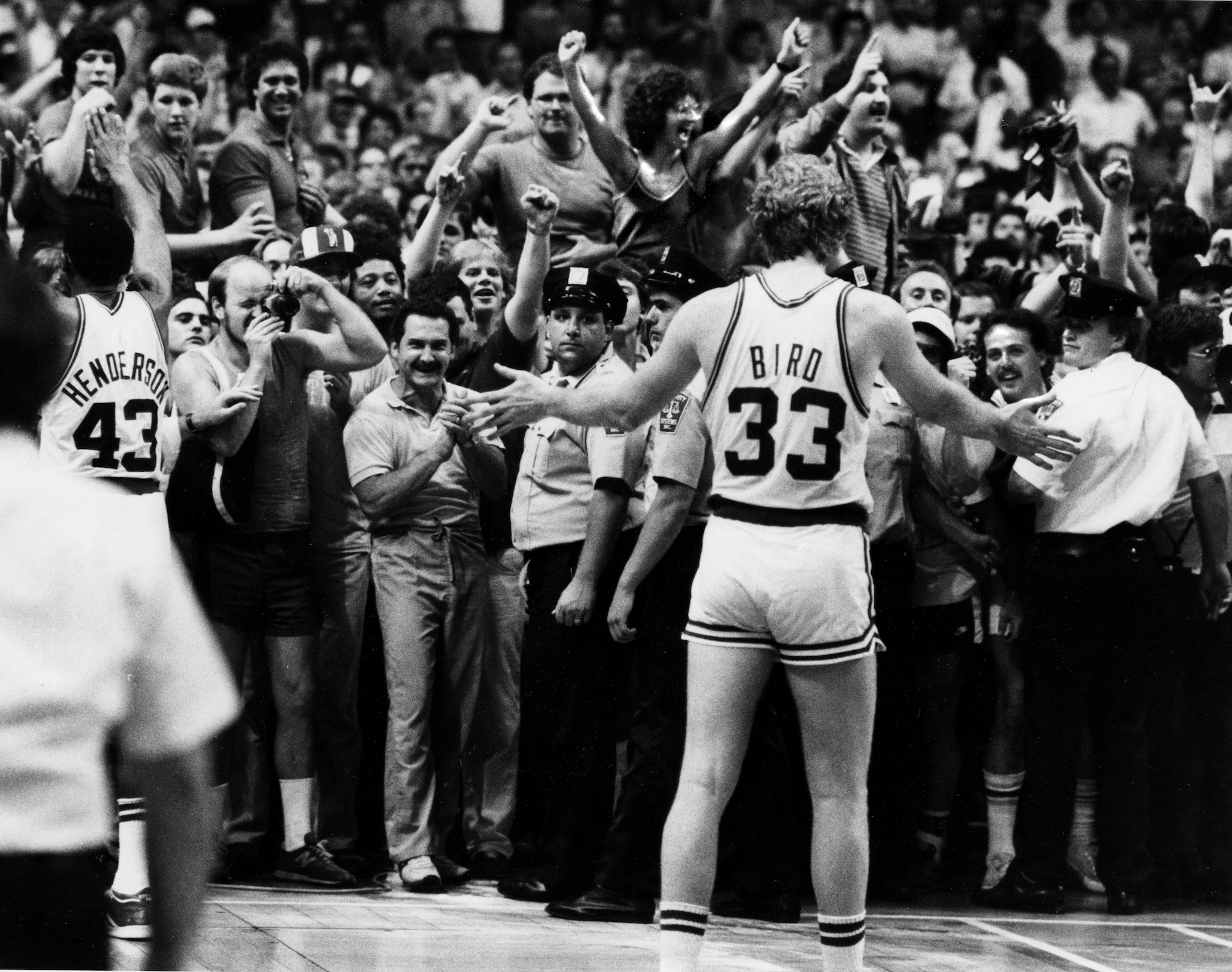 The Boston Celtics star wasn't just content to talk trash and knock down jump shots, though. On at least one occasion, he got physical with an opposing coach.
During the 1985 NBA playoffs, Bird's Celtics met the Cleveland Cavaliers in the first round. That season was George Karl's first campaign as a head coach; needless to say, he was a bit excited on the sidelines.
"I played him my first year coaching in a playoff series. We scared them a little bit. I remember, in the game, his eyes. He had the eyes of an assassin. They didn't have a lot of emotion to them other than you knew he was focused on beating you, embarrassing you, destroying you," Karl explained, according to Jayson Jenks of The Athletic. "In that playoff series, I was a young coach. I was jumping all over the place, so I'm on the court. He ran by me and elbowed me."
During the rough and tumble 1980s, it didn't take much to kick off an NBA brawl. Karl, however, wasn't too offended by the elbow.
"I really respected that," the coach concluded.
In the end, everything worked out pretty well for both Larry Bird and George Karl
As mentioned above, an in-game elbow could have started a fight. Instead, that episode only proved to be a minor footnote during two decorated careers.
As for Bird, he and the Celtics would defeat the Cavs but fell short of their ultimate prize, losing to the LA Lakers in the NBA Finals. The next season, though, they'd return to the league's summit, giving Larry Legend his third championship.
Karl, however, had to take a longer road to success. He left Cleveland in 1986 and joined the Golden State Warriors but resigned from the team during 1988. He then spent some time in the Continental Basketball Association and in Europe before returning to North America for the 1992 season.
Despite that tough stretch, Karl proved himself to be a capable NBA coach. While he never managed to lift the Larry O'Brien Trophy, he did earn 1,175 wins over the years and took home the 2013 Coach of the Year title.