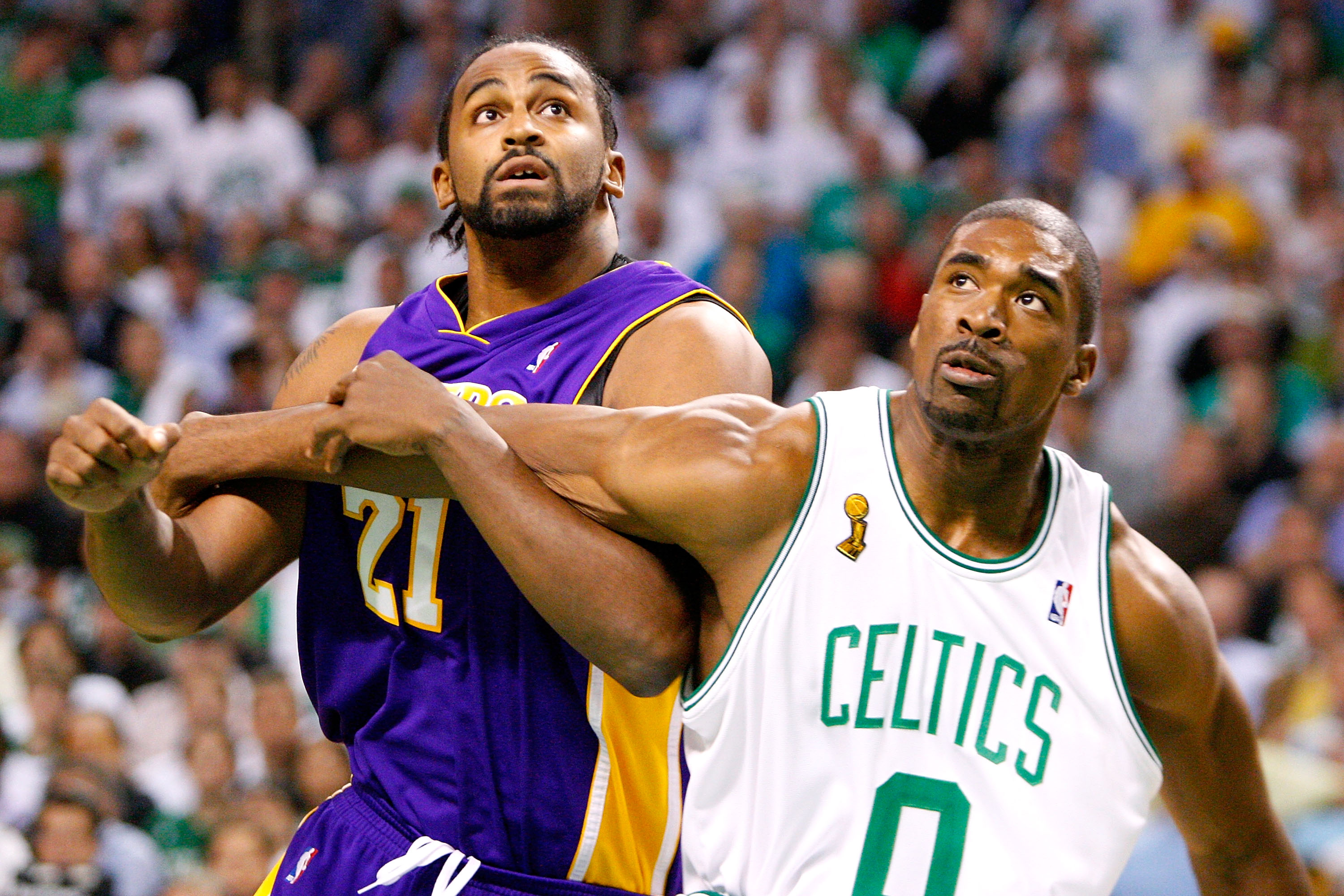 Leon Powe's Boston Celtics Career Abruptly Ended With a Spin Move and Devastating ACL Tear
Leon Powe's career with the Boston Celtics ended with a torn ACL in the 2009 NBA postseason.
Leon Powe is a Boston Celtics champion. He also had a lot to do with them beating the rival Los Angeles Lakers in the 2008 NBA Finals. His high in the 2008 postseason was followed by his low in the 2009 playoffs.
As the Celtics looked to repeat as champions, Powe's NBA world came crashing down. It all happened during a first-round playoff series against the Chicago Bulls. Powe gave the details to Sportscasting earlier this week.
Leon Powe made some serious noise for the Boston Celtics in the 2008 NBA Finals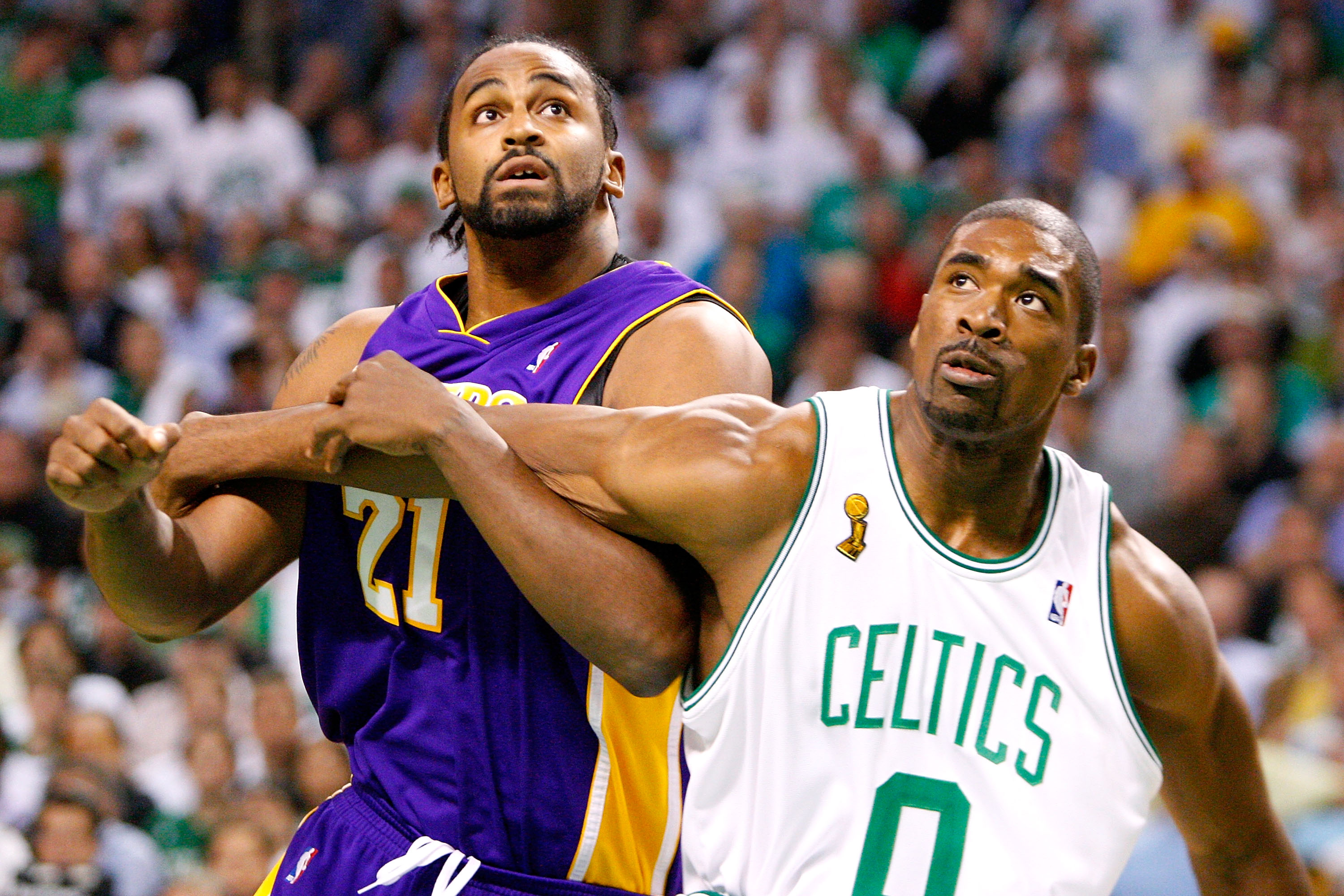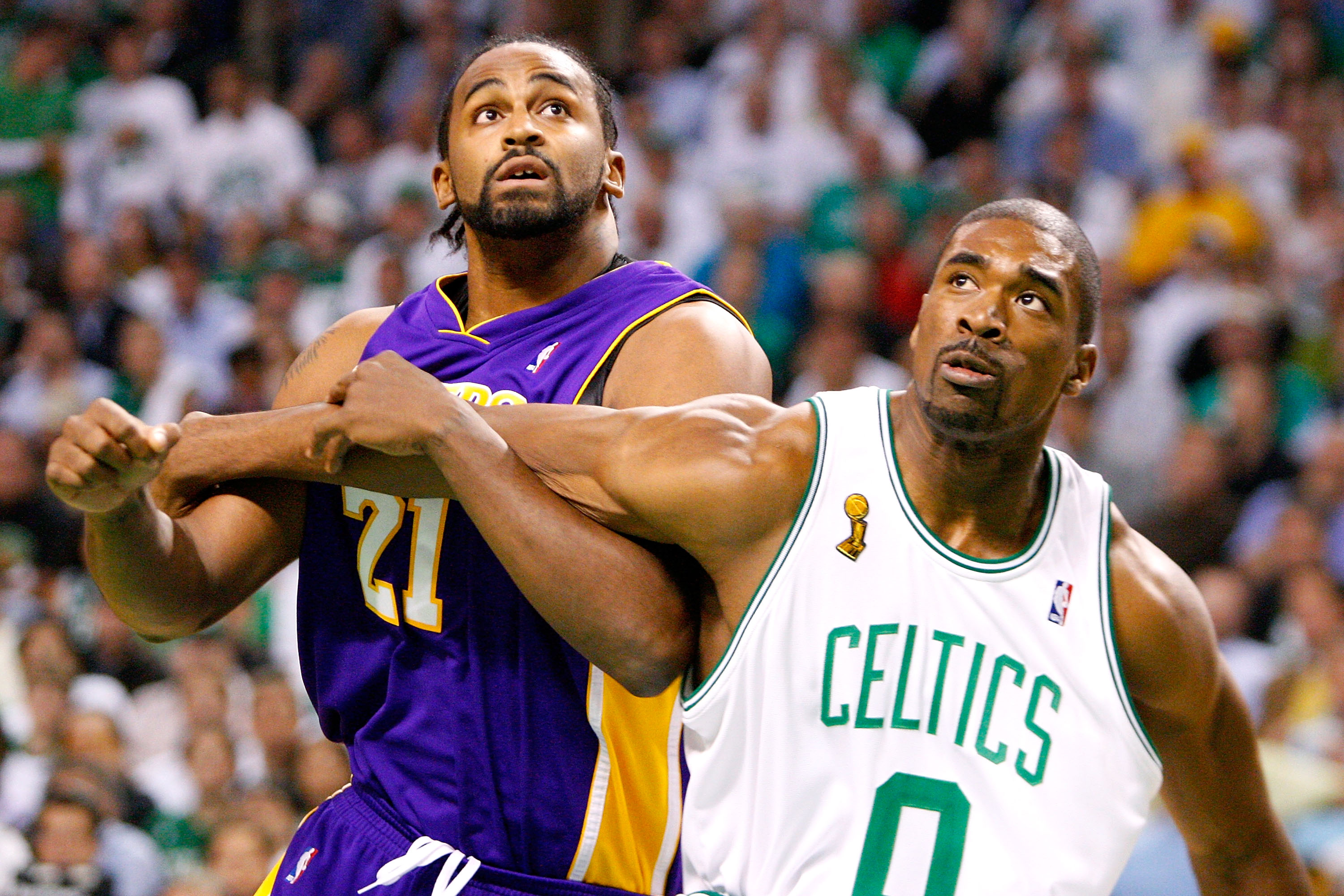 Powe could play. He just had a few future Hall of Famers in the way. The 6-foot-8 forward out of California played a key role off the bench as the Celtics earned their first championship since 1986 after knocking off Kobe Bryant and the Lakers.
After an ugly 2006-2007 season, former Celtics president of basketball operations Danny Ainge made some noise. He orchestrated a pair of trades, bringing in the highly intense Kevin Garnett and the sharp-shooting Ray Allen to team up with Paul Pierce. The Celtics had gone 24-58 in 2007. With the trio in place, they improved to 66-16 and brought home a championship in their first year together.
"We were thinking about the Finals right away," Powe remembers thinking after those two acquisitions. "That was our focus."
Powe played a major role in reaching that goal. His epic Game 2 performance guided them to a 108-102 victory, allowing Boston to head to LA with a 2-0 series lead. Powe came off the bench and scored 21 points in less than 15 minutes of action. He attempted 13 free throws in that stretch, while the entire Lakers team finished the game with 10.
Powe knew what he was capable of, but with a star-studded team, his minutes were limited.
"If you look at the averages per minute, I'm right up there," Powe said. "I was one of the higher per-minute guys on that team."
According to Basketball Reference, Powe averaged 19.8 points and 10.1 rebounds per 36 minutes for that 2007-08 season.
Powe's Celtics career came to an abrupt ending the following year
The Celtics were primed for a repeat, but a season-ending knee injury to Garnett hampered that goal. Then a devastating blow to Powe in the first round of the playoffs really did them in.
Against the Chicago Bulls, Powe saw his season come to a screeching halt.
"We should have repeated," Powe said. "KG got hurt and then I got hurt.
"I tried to do a spin move and then explode to dunk. Should have just laid it in, but I wanted to dunk. I heard a pop and I thought this might not be good."

Leon Powe, to Sportscasting
Powe played through what turned out to be a torn ACL but then realized something just wasn't right.
"I played about three minutes," he said. "I was bringing the ball up the court and I just knew something wasn't right. I looked over at Doc (Rivers) and told him I had to come out."
Powe's contract with the Celtics ended after that season. He signed a free-agent deal with the Cleveland Cavaliers but played in just 34 games over two years.
Powe is back with the Celtics, working as a team ambassador.