Lewis Hamilton Drops a Clue About Possible Formula 1 Plans After His Mercedes Days End
With the exception of eclipsing Michael Schumacher's record of seven World Drivers' Championships, Lewis Hamilton has nothing left to accomplish in Formula 1. Given his record 100 race victories, the British driver doesn't need that one additional series championship to separate himself from Schumacher.
Down 12 points to Max Verstappen heading into next weekend's Mexico City Grand Prix, Hamilton remains in the hunt for that eighth championship and will surely shoot for it in 2022 if he cannot catch the young Dutch star this season.
But what happens beyond that is back in play. Hamilton might have just said as much..
Don't be writing off Formula 1 superstar Lewis Hamilton yet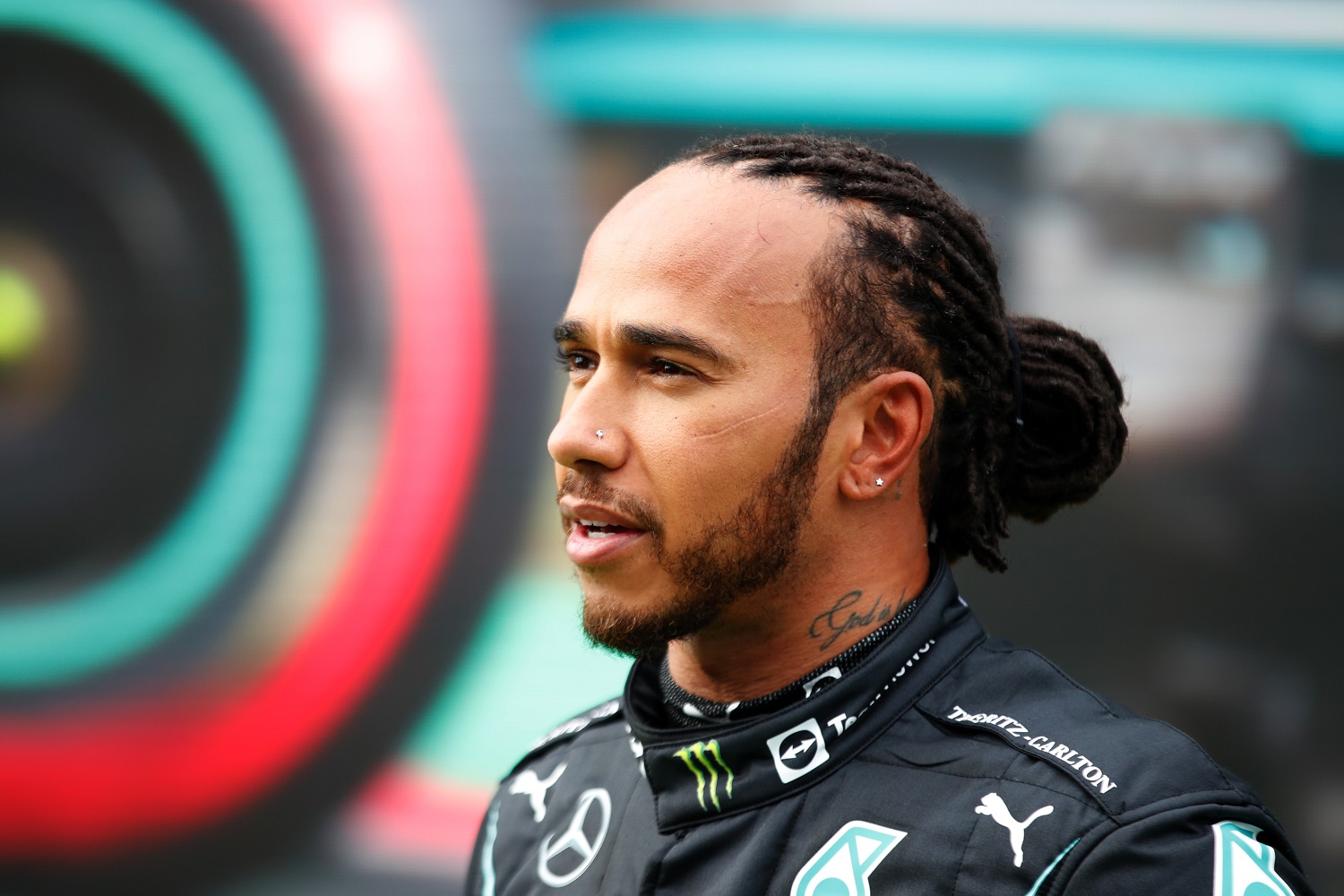 This season marks the first time since 2016 that Lewis Hamilton isn't in charge of his own destiny so late in the season. Five years ago, he trailed Nico Rosberg by 33 points with four races to go, landed in the top spot on the podium in all four, and still came up just short of the championship.
Hamilton and his Mercedes team will have to make up 12 points on Max Verstappen over the final five races. Under ordinary circumstances, that might still qualify Hamilton as the favorite. This year, however, Red Bull Racing appears to have matched and even exceeded Mercedes on the technology front.
It becomes a moot point in 2022. Although Formula 1 is sticking to the same engine specifications, which is always the crucial consideration, changes to the front of the car will affect everyone's aerodynamic package. It has the potential to extend Red Bull's advantage or move Mercedes back to the lead. Given that there has been no apparent decline in his driving, the latter scenario gives Hamilton a plausible path to another championship.
Lewis Hamilton drops a clue about his Formula 1 future
Lewis Hamilton made his Formula 1 debut with McLaren in 2007, won the World Drivers' Championship the following season, and stayed with the team through 2012. He moved to Mercedes the following year and has won six of his series championships there. Mercedes has been best of show in F1 during Hamilton's tenure.
Led by Michael Schumacher's brilliance, Scuderia Ferrari won the constructors championship from 1999-2004, and then Kimi Raikkonen helped the team to the title in 2007-08. Ferrari stayed in the top four each year through 2019, then slumped to sixth due to poor engine performance last year.
Now, Ferrari is running fourth with drivers Charles Leclerc and Carlos Sainz Jr., and Hamilton has taken notice. "It's great to see how Charles has grown," he said, according to The Sports Rush. "He's become a leader in a phenomenal team."
Hamilton went on to acknowledge that Ferrari has regained its footing after a difficult year, then resumed his praise for Leclerc.
"Early on in his career he has shown his potential," Hamilton said. "His team is only going to progress, and he is growing with it. I'm looking forward to the future when hopefully we will be racing together more."
When last we looked, Hamilton has been racing with Leclerc in all the Grand Prix races. So, perhaps Hamilton was alluding to battling each other for wins and podium finishes.
Or, and this is the more intriguing possibility, perhaps Hamilton coyly signaled a desire to wind down his career alongside Leclerc. Driving for the storied Ferrari team is comparable to a baseball star with a sense for history playing for the New York Yankees at the back end of his career.
Lewis Hamilton's admiration for Charles Leclerc and Ferrari is understandable
Charles Leclerc is in his third season for Ferrari after winning championships in the GP3 and Formula 2 Series, followed by a season with the Alfa Romeo Sauber F1 team. He won twice and scored 10 podium finishes in his Ferrari debut season but has logged just three podiums since. Still, he just turned 24 years old and appears to have at least a decade of Formula 1 racing ahead.
Whether any of that is as a teammate with Lewis Hamilton, 36, remains to be seen. Despite the ambiguity in his comments about racing with Leclerc, Hamilton has only been lukewarm in the past about driving a Ferrari F1 car.
Hamilton has previously said he'd spoken to Ferrari but that their positions had "never aligned" because of contractual obligations.
"For years, whenever I go to Monza and see the fans, I hear them saying, 'Come to Ferrari,'" Hamilton said. "It warms my heart, but it's pretty amazing I've never driven for Ferrari after so many years because it's a dream for everyone, a goal to be achieved. It's never really been possible, and I will never quite know exactly why."
In an earlier interview, however, Hamilton said he has never truly considered leaving Mercedes for Ferrari.
"It just wasn't meant to be," he said, according to Sky Sports.
Maybe one more championship with Mercedes will be enough to make Hamilton decide that it is meant to be, after all.
All stats courtesy of Racing Reference.
RELATED: Lewis Hamilton Is Using $27.5 Million of His Net Worth to Help Underrepresented Groups in Motorsports