LiAngelo Ball Shows out in His Summer League Debut With the Charlotte Hornets
The bombastic LaVar Ball has long-asserted that his three sons will be NBA superstars. Two of the three are well on their way to proving their father right, with his middle son, LiAngelo Ball, the lone non-NBA player at the moment. That may change in the near future, though, if "Gelo" keeps playing like he did in the first game of the Charlotte Hornets' Summer League.
LiAngelo Ball is the only Ball brother not in the NBA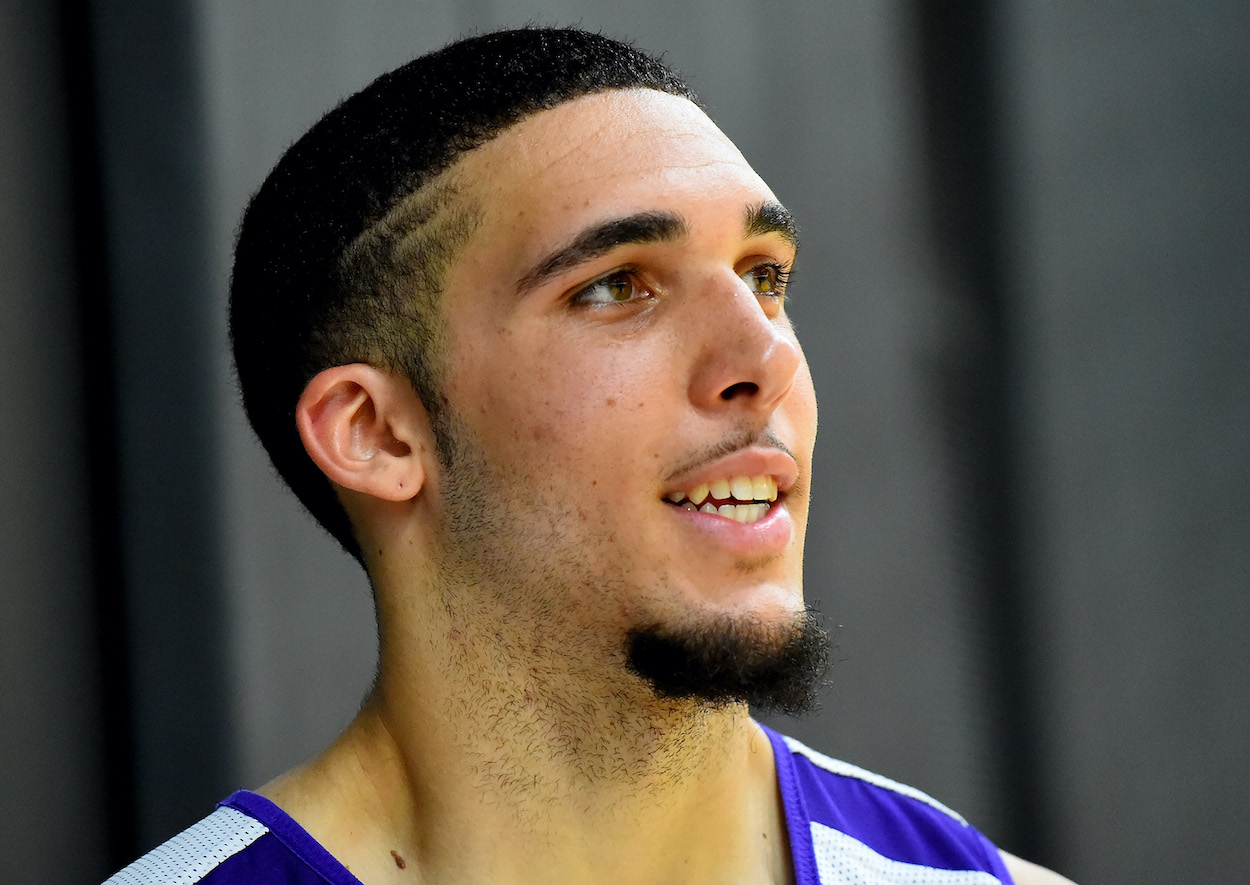 As much as many hate to admit it, LaVar Ball was at least mostly right when touting his sons' basketball talent.
His oldest, Lonzo Ball, is a good NBA player and just signed a big deal with the Chicago Bulls. He is now one of the faces of his own team for the first time in his career – where he's been overshadowed by the likes of Brandon Ingram and Zion Williamson – which will give him a chance to develop into a true star.
LaVar's youngest son, LaMelo Ball, somehow lived up to the incredible hype that built up around him since high school and maybe even exceeded expectations in his rookie year. The No. 3 overall pick in 2020 played phenomenally this past season, winning Rookie of the Year and leading the Hornets to the Play-In Tournament.
LiAngelo Ball, a 6-foot-5 guard, hasn't had the basketball success his brothers have. Ever since the UCLA basketball team dismissed him following a shoplifting incident on a team trip to China, his NBA prospects have looked bleak.
The middle brother trained with LaMelo this offseason, though, and he impressed Hornets general manager Mitch Kupchak. This got LiAngelo an invite to the Hornets' Summer League squad.
LiAngleo Ball is getting a look with his brother LaMelo Ball's Charlotte Hornets
LiAngleo Ball might not be winning Rookie of the Year if he makes the NBA, but after an impressive showing in Summer League, making an NBA team at least seems more realistic than ever.
The middle Ball took to the court in Las Vegas and showed that he could be just what he (and his dad) claim he can be; a versatile guard that can light up the scoreboard.
LiAngelo played just over 16 minutes in his 2021 Summer League debut, which is the fewest minutes for any Hornet that stepped on the court. However, Gelo played well in his limited time on the floor. He put up 16 points in his 16 minutes of action. This included going 5/10 from the field and 5/8 from 3-point range. He also added two each in the assists, rebounds, and steals columns.
He also played good team defense during his time on the floor, coming away with an even plus-minus when most of his top teammates were solidly in the minus, per NBA.com.
The Hornets showed off their young core at Summer League
The Hornets lost to the Portland Trail Blazers 93-86 in this first Summer League game, but that shouldn't damper Hornets fans' feelings about the abundance of young talent the organization is putting around LaMelo Ball.
In addition to LiAngelo Ball, the Summer League roster features 2021 NBA Draft picks James Bouknight (No. 11) and Kai Jones (No. 19), as well as 2020 second-round picks Vernon Carey Jr. (No. 32), Nick Richards (No. 42), and Grant Riller (No. 56).
Bouknight led the team in scoring with 19 points, and Jones and Richards chipped in 10 apiece. The highlight of the night was Jones showing off his otherworldly athleticism. The 6-foot-10 former Texas Longhorn crossed up his man at the 3-point line and absolutely posterized NBA veteran Kenneth Faried.
The Hornets surely hoped for better results, but when this crew joins LaMelo, Gordon Hayward, P.J. Washington, Terry Rozier, and Miles Bridges in lesser roles, the sky is the limit for this young, talented team.
Or, as the team's governor might say, "the ceiling is the roof."
Like Sportscasting on Facebook. Follow us on Twitter @sportscasting19