Lou Gehrig Took a Humble City Job With a $5,700 Salary After He Retired From Baseball
While plenty of stars have donned the iconic New York Yankees pinstripes, few were bigger than Lou Gehrig. During his time with the Bronx Bombers, the Iron Horse became legendary for his offensive ability and overall durability. For all of his physical prowess, though, the first baseman's life and career were ended by ALS.
Gehrig didn't die immediately after retiring from baseball, though. In fact, the Yankees legend accepted a humble city job before his untimely death.
Lou Gehrig's legendary New York Yankees career
Although every baseball fan knows Lou Gehrig's iconic speech, he was more than simply a stand-up guy. During his time on the diamond, the New York Yankees first baseman established himself as one of baseball's brightest stars.
As a native New Yorker, Gehrig started to make a name for himself at Columbia University. The Yankees took notice of the first baseman's power and offered him a contract. After some time in the minor leagues, Gehrig joined the big club and donned the famous pinstripes for the first time.
In 1925, Gehrig became a regular starter, batting .295 with 20 home runs and 68 RBIs. He improved in 1926 and, in 1927, truly exploded; that year, the first baseman hit .373 with 218 hits, 47 home runs, and 173 RBIs, claiming the AL MVP title.
For all of his offensive prowess, though, Gehrig's most impressive trait was his durability. In addition to posting a career batting average of .340 with 2,721 hits, 493 home runs, and 1,995 RBIs, the Iron Horse famously played 2,130 consecutive games.
A tragic diagnosis changed everything
Unfortunately, Lou Gehrig isn't solely remembered for his on-field exploits. The New York Yankees legend ultimately fell victim to the disease that now bears his name.
During the 1938 season, Gehrig didn't seem like himself; his offensive production started to decline, and, when the 1939 season began, things got even worse. The Iron Horse seemed weak, tired, and generally ineffective. Something was clearly wrong.
The Yankees star was diagnosed with amyotrophic lateral sclerosis (ALS), which became known as Lou Gehrig's Disease. He withdrew himself from the lineup, and, on July 4, 1939, the first baseman was feted at Lou Gehrig Appreciation Day. The Iron Horse received plenty of gifts and gave a famous speech, telling the world that he considered himself "the luckiest man on the face of the earth."
Lou Gehrig worked for the City of New York as a parole commissioner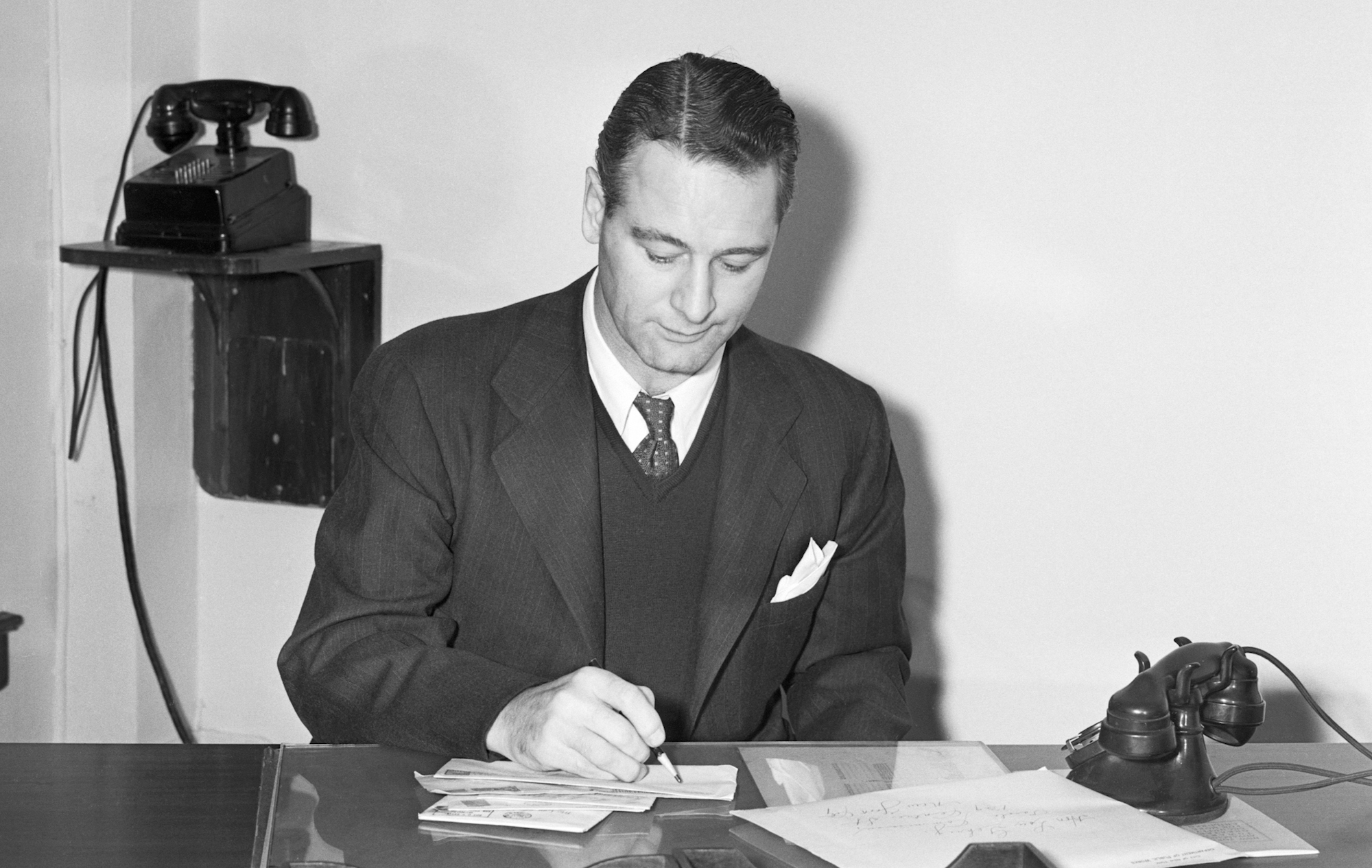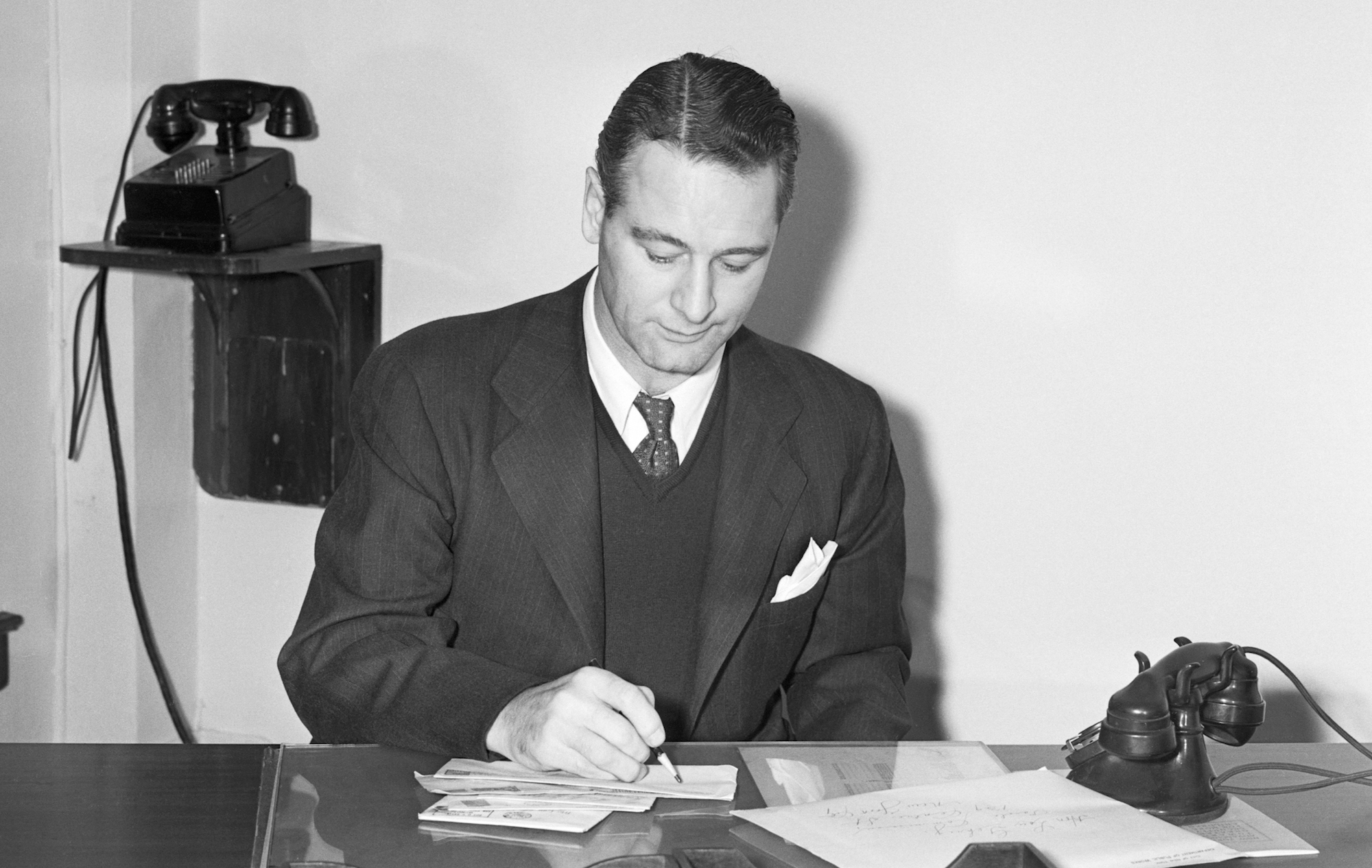 While Lou Gehrig left professional sports behind in 1939, he didn't completely retire. In fact, the New York Yankees star accepted a humble city job.
As documented in a New York Times report, Gehrig "was named by [New York City's] Mayor La Guardia … as a member of the municipal Parole Board." While the Iron Horse didn't have any conventional experience, the mayor also noted that he had been reading all of the relevant reports and planned to visit several penal institutions before formally taking his post."
The job carried a ten-year term and paid a salary of $5,700 annually; while that's roughly equivalent to $100,000 in modern money, it was still a far cry from Gehrig's playing salary. He also apparently "turned down other positions which were more attractive financially" in favor of public service.
Unfortunately, Gehrig didn't get to spend much time on the job. He officially took the post on January 2, 1940, and resigned in 1941. He would die shortly after, losing his battle with ALS.
Stats courtesy of Baseball-Reference