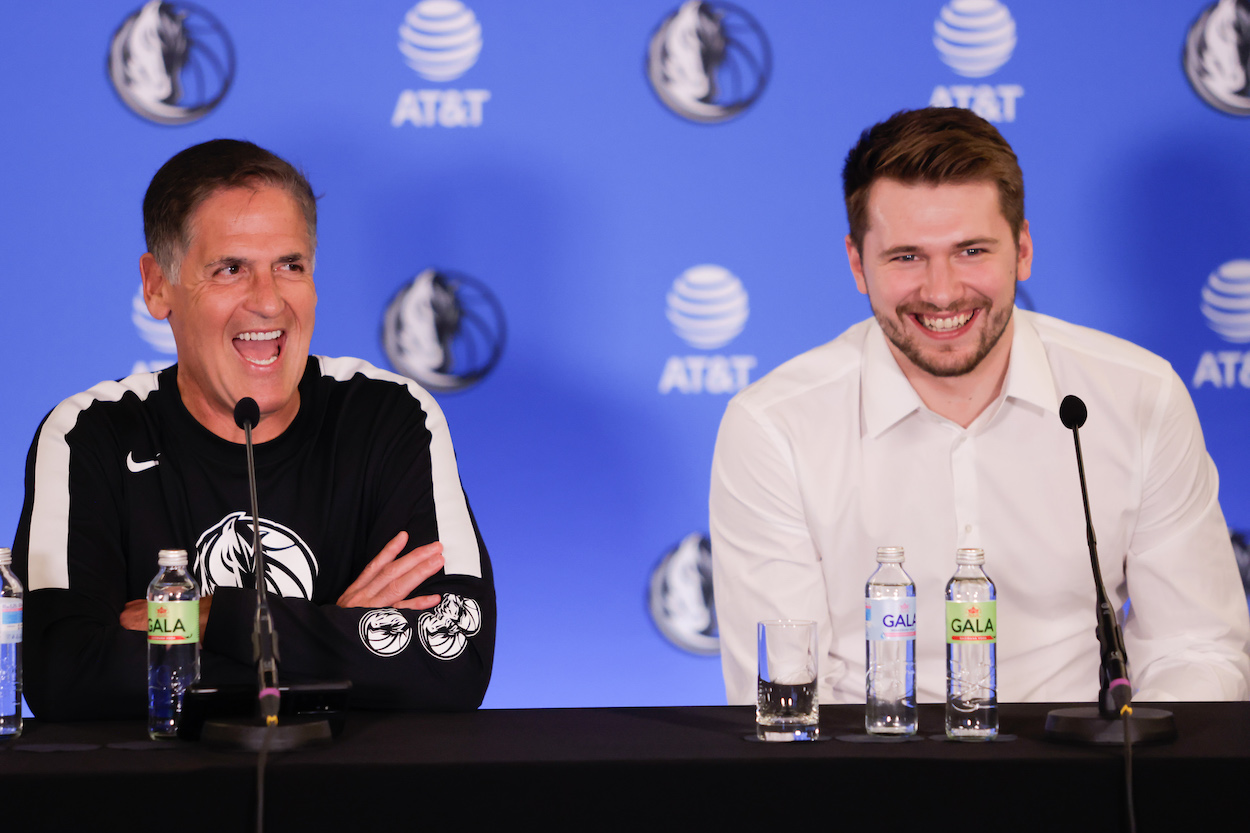 Luka Doncic Crushes Mavs Teammates for 'Chemistry' and 'Trust' Issues While Sitting Next to Mark Cuban
Luka Doncic signed the biggest rookie extension in NBA history and now he's not scared call out teammates, even in front of Mark Cuban. The Slovenia star said that his Olympic team played better than the Dallas Mavericks because they had good "chemistry," there was "trust," and they had each other's backs.
You know you are one of the biggest franchise stars in the game when you can sit next to the person that runs the entire organization and crush your teammates. That's exactly what Dallas Mavericks star Luka Doncic did while sitting next to Mark Cuban in a press conference discussing his new historic $207 million deal.
In a press conference from his native Slovenia, Doncic was brutally honest about what he thinks is lacking in his Mavs teammates and why he and his far-less talented Slovenian team had such success at the Tokyo Olympics.
The Dallas Mavericks are now Luka Doncic's franchise 
If it wasn't clear already that the Mavericks are Luka Doncic's team, his biggest-ever rookie extension removed all doubt. The Mavs are now on the hook for over $217 million over the next six seasons.
When a team signs a player to a supermax extension in the player empowerment era, the number one priority is keeping him happy. That means the clock is starting on Cuban and the Mavs to build a championship-contending team around their star.
The first thing Cuban did was clean house on the management side. Long-time coach Rick Carlisle and general manager Donnie Nelson left the organization. In their place came former Dallas point guard Jason Kidd on the bench and former Nike shoe exec Nico Harrison in the front office.
He also kept former Mav forward Michael Finley on as assistant GM and brought in all-time Mavs great Dirk Nowitzki as a special adviser.
This group flew to Slovenia to present Doncic with his NBA-altering deal, and, during the ensuing press conference, the new Mavericks brain trust got their marching orders from Luka.
Doncic took some not-so-subtle shots at Kristaps Porzingis and his Dallas teammates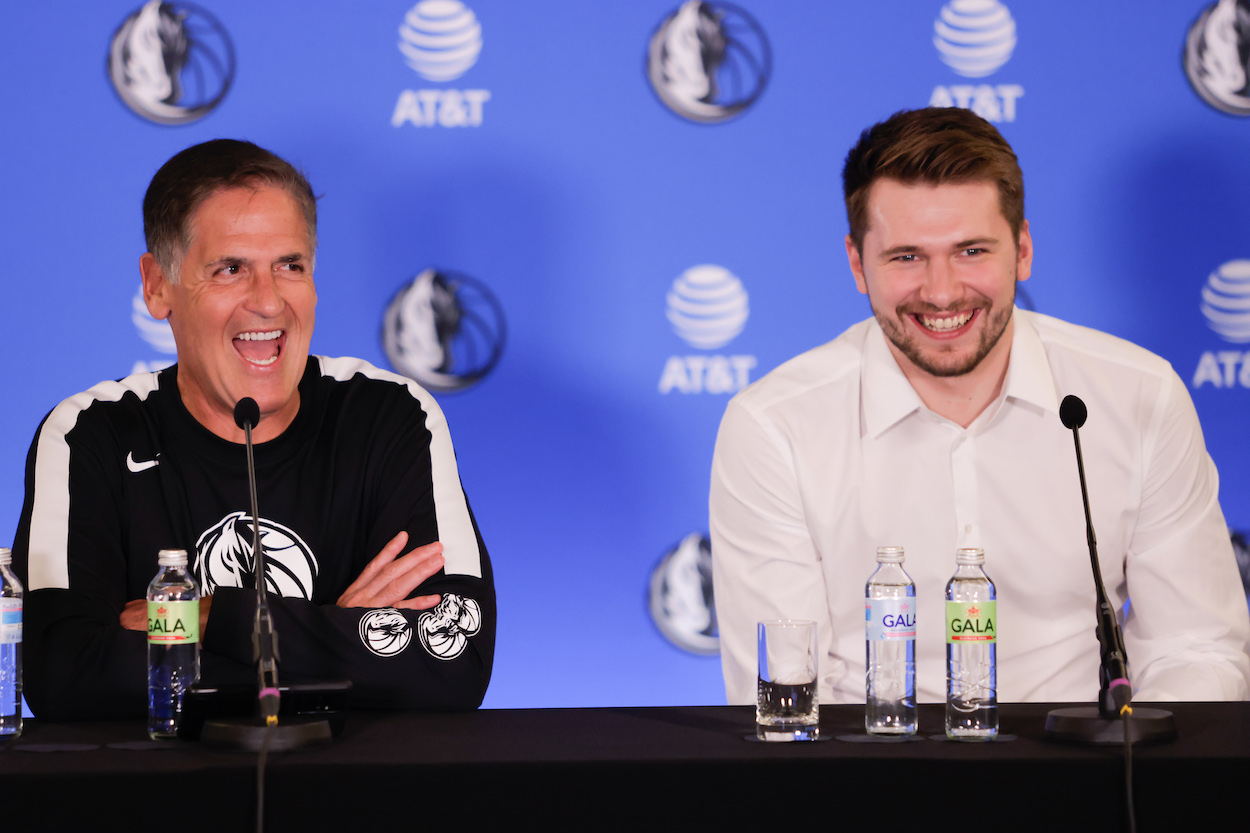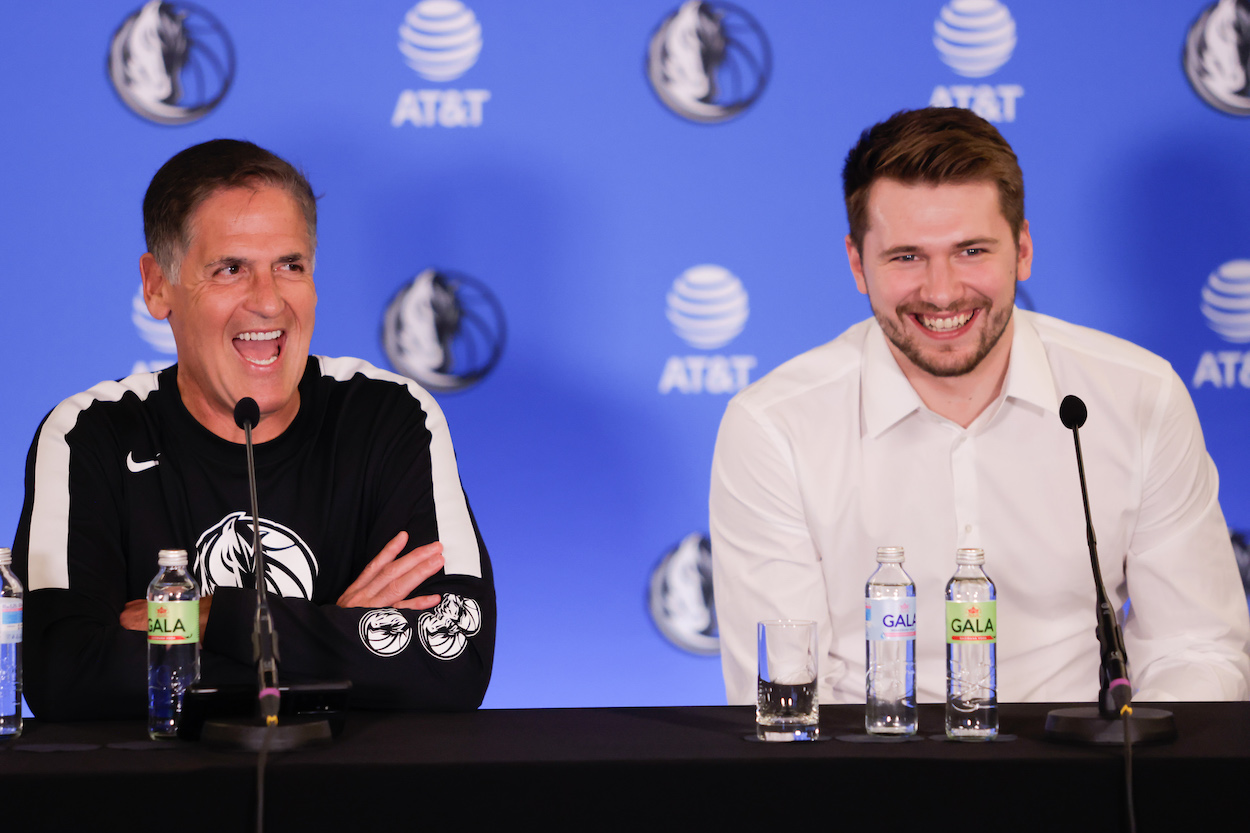 It's an open secret that the chemistry on the Mavs isn't good. Cuban all but confirmed it last season when he explained a local radio show, "That's not to say there aren't dust-ups [between Doncic and Porzingis], because there are."
At his press conference announcing his new deal from his native Slovenia, a local Dallas reporter asked Doncic how much input he wanted to have on team personnel moves. Doncic didn't give a direct answer but did explain what he's looking for with his teammates:
I know we made some great moves in free agency, but I think one of the most important things to win is chemistry that the team have on the court. For example, in Slovenia, we had amazing chemistry the whole time, and I think that led us to winning games. I think that's what we need in Dallas.

Luka Doncic on Dallas Mavericks teammates
Another reporter followed up by asking Doncic about takeaways "beyond the chemistry" that the 22-year-old can learn from his Slovenia experience and bring to the Mavericks. The superstar doubled down on his criticism of his pro team.
I think everybody trusted everybody [on Slovenia]. … Everybody had each other's backs, you know. That was the most important thing after the chemistry.

Luka Doncic on his Slovenian Olympic team
With reports that Porzingis snuck out to a strip club on the eve of a playoff game, it's safe to assume he is the player Doncic is referring to when he talks about "trust."
Can the Mavericks trade Kristaps Porzingis?
There doesn't seem like there's much doubt about the fact that the Doncic/Porzingis relationship is broken beyond repair. If the whispers didn't confirm it, Luka's musings about "chemistry" and "trust" seem to.
Now the question becomes, can the Mavs even trade their damaged former star and, if so, can they get a piece or two back that can help Doncic win at least a playoff series?
Although Porzingis' $31 million salary next year would match up nicely with the contract of an unhappy superstar (looking at you, Damian Lillard and Bradley Beal), the chances of that happening is very slim. The Mavericks don't have the prospects or the lottery picks they can add to sweeten that deal for a team.
The best the team can hope for is that Porzingis can return a pu pu platter of shooters, 3&D wings, and/or defensive specialists who can play off Doncic. Luckily for Dallas, this might be better for the squad than another ball-dominant guard.
Sending the Latvian big to Charlotte for the just-as-oft-injured Gordon Hayward or to Indiana for Myles Turner and salary cap filler may be as good as they can get. The best trade for Dallas, though, would involve one of Doncic's countrymen.
If the Mavs could figure out how to use Porzingis to pry Goran Dragic away from the Toronto Raptors, it could go a long way to keeping Doncic happy. The numbers may make the deal difficult, but a sign-an-trade with Stanley Johnson could make it happen.
Simply by subtracting Porzingis from the equation, the Mavericks' "chemistry" should get a lot better and would build a new level of "trust" between Luka Doncic and the new front office.  
All contract figures courtesy of spotrac