Mark Cuban Details LeBron James' Evolution Since the Mavericks Embarrassed Him in the NBA Finals
LeBron James has been on one of the most dominant runs of all-time over the past decade. It started when he and the Miami Heat faced the Dallas Mavericks in the 2011 NBA Finals, as he is now in his ninth Finals appearance in the last 10 seasons. During that series against the Mavericks, though, James and the Heat were actually embarrassed as they were the favorites to win the championship. However, James has improved drastically since then. In fact, Mavericks owner Mark Cuban recently revealed how James has evolved over the years.
The Mavericks embarrassed LeBron James and the Heat in the 2011 NBA Finals
During the 2010-11 NBA season, James and the Miami Heat created a super team that consisted of him, Dwyane Wade, and Chris Bosh.
The team ended up playing really well in their first season together too, as they went 58-24 and ran through the Eastern Conference playoffs. The Heat ultimately defeated the Philadelphia 76ers, Boston Celtics, and Chicago Bulls in five games in each of their first three series.
However, the Heat took on Dirk Nowitzki and the Dallas Mavericks in the NBA Finals. While they were the favorites to win the series, the Mavericks ultimately won in six games.
James did not play well against the Mavericks either. In the regular season, he averaged 26.7 points per game, 7.5 rebounds, and seven assists, and then in the playoffs he averaged 23.7 points per game, 8.4 rebounds, and 5.9 assists. In the Finals, though, James averaged 17.8 points per game, 7.2 rebounds, and 6.8 assists. He also had one of the worst games of his career, when he scored eight points on 3-of-11 shooting in Game 4.
James definitely didn't play well in those Finals, but he has grown tremendously since then.
He has returned to the NBA Finals eight more times
James has become a much better player since that loss to the Mavericks. He has appeared in eight more NBA Finals since then, playing in 10 NBA Finals overall in his career.
After the year they lost to the Mavericks, James and the Heat defeated the Oklahoma City Thunder in five games in the 2012 NBA Finals. James averaged 28.6 points per game, 10.2 rebounds, and 7.4 assists in that series. Miami then defeated the San Antonio Spurs in seven games in the 2013 NBA Finals, and James averaged 25.3 points per game, 10.9 rebounds, and seven assists.
The Heat lost to the Spurs in the 2014 Finals, but James then went to four more consecutive NBA Finals with the Cleveland Cavaliers after that. He and the Cavs also ultimately won the championship in 2016 after trailing the 73-win Golden State Warriors 3-1. James averaged 29.7 points per game, 11.3 rebounds, and 8.9 assists in the series.
Now, after missing the playoffs in his first season with the LA Lakers, James has returned to the NBA Finals with LA. He is averaging 27.8 points per game, 11 rebounds, and 8.5 assists so far too, as the Lakers lead the Miami Heat 3-1.
Mark Cuban revealed how LeBron James has evolved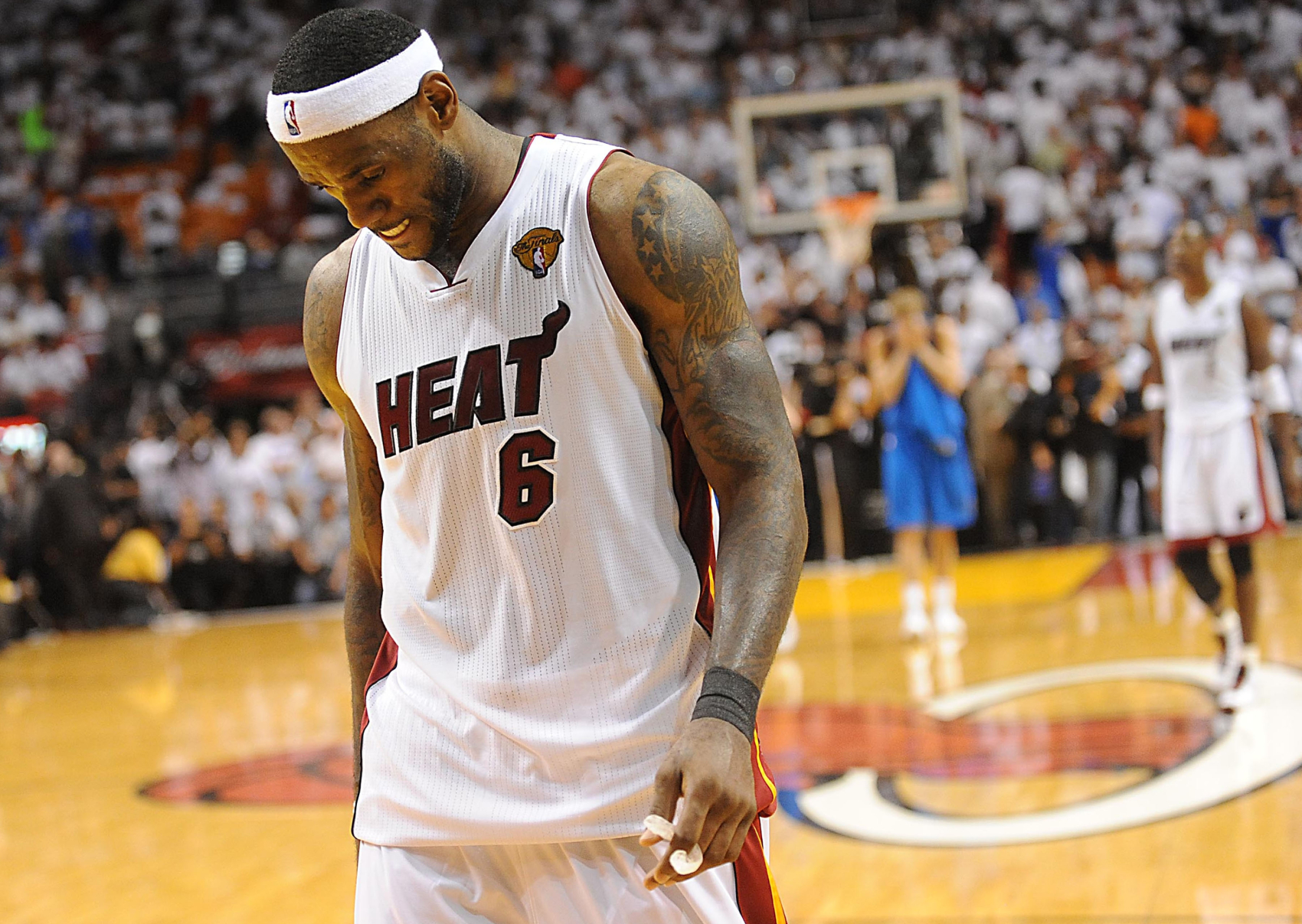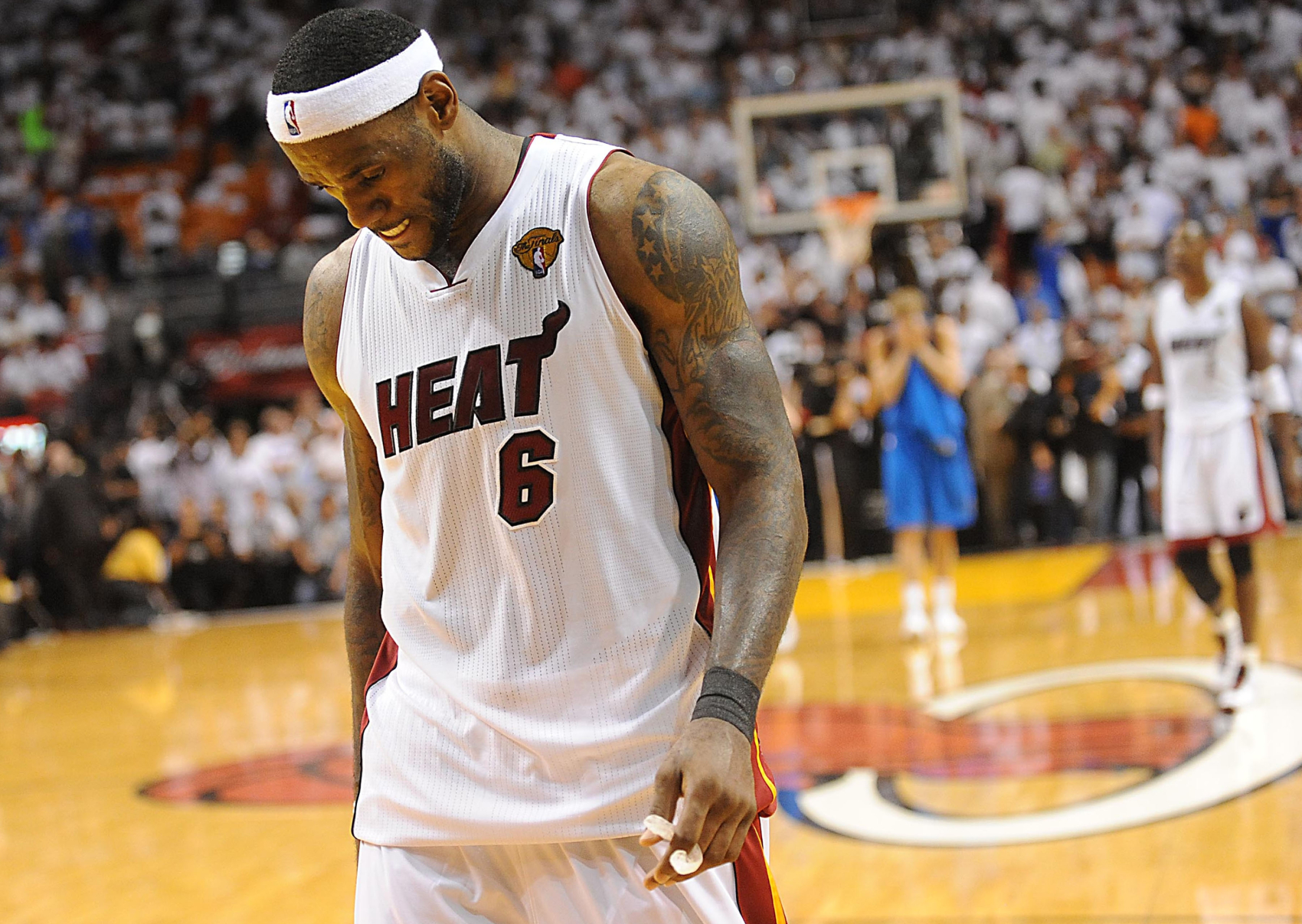 Mark Cuban saw first-hand in 2011 how James really struggled against his Dallas Mavericks team. Cuban, however, recently revealed how James has evolved since that embarrassing series.
"It's night and day," Cuban said on the Oct. 5 episode of The Rematch, according to Yahoo Sports. "He has the basketball-IQ level now; he's just a basketball savant. The way he sees and reads what's happening on the court in real time and stays three steps ahead is incredible. And that's what makes him special – in addition to his athleticism. He didn't have that [back in 2011]. We would run a zone against him and he would hesitate and not know what to do. He's not going to hesitate now. He knows exactly what's coming and what to do and anticipates it."
Cuban also added: "He can talk to you about a basketball game and every single play that's happened like some of us would talk about a book that we just read. Those two things are enormous differences. He can now beat you in so many different ways. He's still athletic enough. His skill-set has improved. His passing. But those all tie back to his basketball IQ, and that's something that wasn't as developed as it is now."
We have all seen LeBron James evolve into one of the greatest NBA players of all-time. It is interesting to see what Cuban thinks, though, as he has more of a first-hand experience when it comes to witnessing James' evolution.
Stats courtesy of Basketball Reference