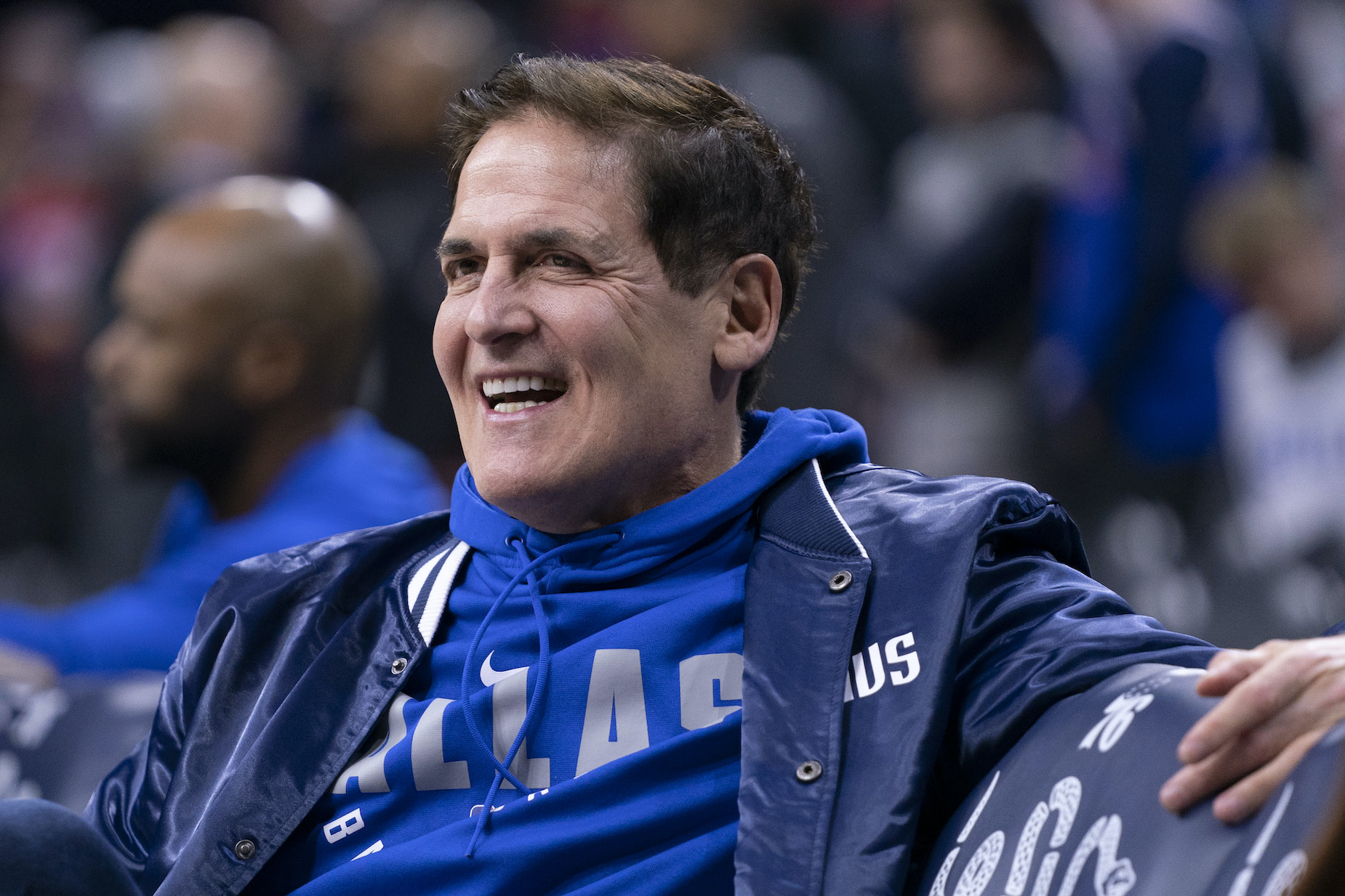 Mark Cuban's $4.4 Billion Business Career Started With a Simple Piece of Blunt Advice From a Mentor: 'You Need This Because You Don't Listen'
Before he was rich and famous, Dallas Mavericks owner Mark Cuban received a blunt piece of advice from a coworker.
While he sits on the sidelines rather than hitting the hardwood, Mark Cuban is richer—and arguably more famous—than anyone else in the Dallas Mavericks organization. The owner didn't build up a $4.4 billion net worth on his own, though; he received at least one crucial piece of advice along the way.
When he was 22 years old, Mark Cuban absorbed some words of wisdom from a mentor. Even today, the Dallas Mavericks owner, for all of his fame and fortune, still relies on that lesson whenever he enters a meeting.
Mark Cuban is worth $4.4 billion as the owner of the Dallas Mavericks
These days, there's nothing surprising about massive sums of money being tied to professional sports. Mark Cuban, however, is still richer than most.
Cuban didn't always have a $4.4 billion net worth, though. After college, the future NBA owner worked in a bar and even gave disco dancing lessons to help make ends meet; when he landed in Dallas, he shared a three-bedroom apartment with five roommates and earned some extra money by hosting keg parties.
Eventually, though, things clicked. Cuban landed a job selling software and went on to create his own company, MicroSolutions. He later got in on the ground floor of live-steaming with Audionet, which would become Broadcast.com.
Yahoo eventually purchased Broadcast.com, which, in turn, gave Cuban the money to buy a majority stake of the Dallas Mavericks. That investment—combined with his other business ventures—has paid off. The team turned a corner after Cuban took over, and Forbes now values the Mavs at more than $2 billion.
On a personal level, Cuban has also reaped the rewards; the publication also estimates the owner's net worth at $4.4 billion.
A life-changing piece of advice that boils down to one word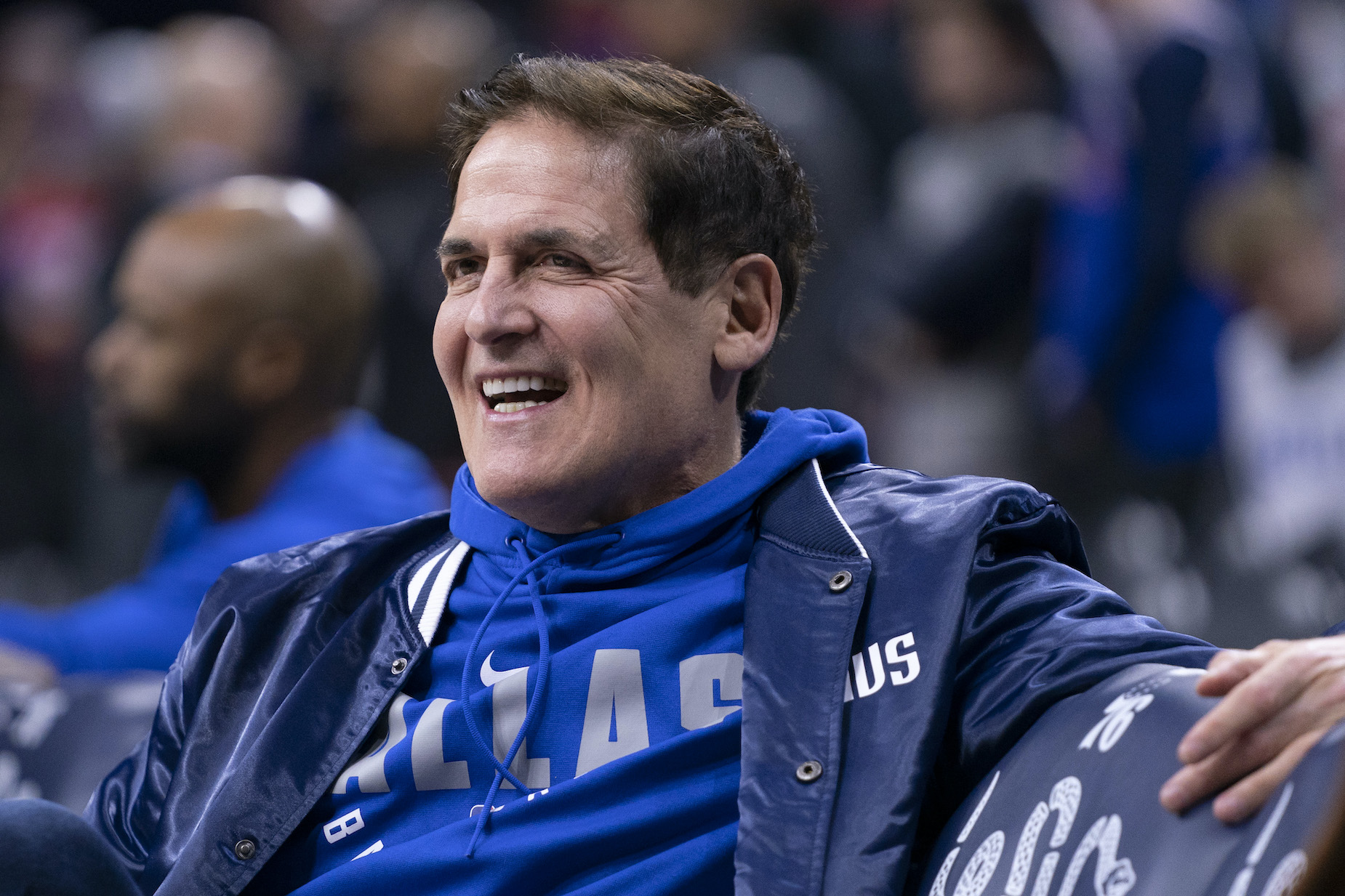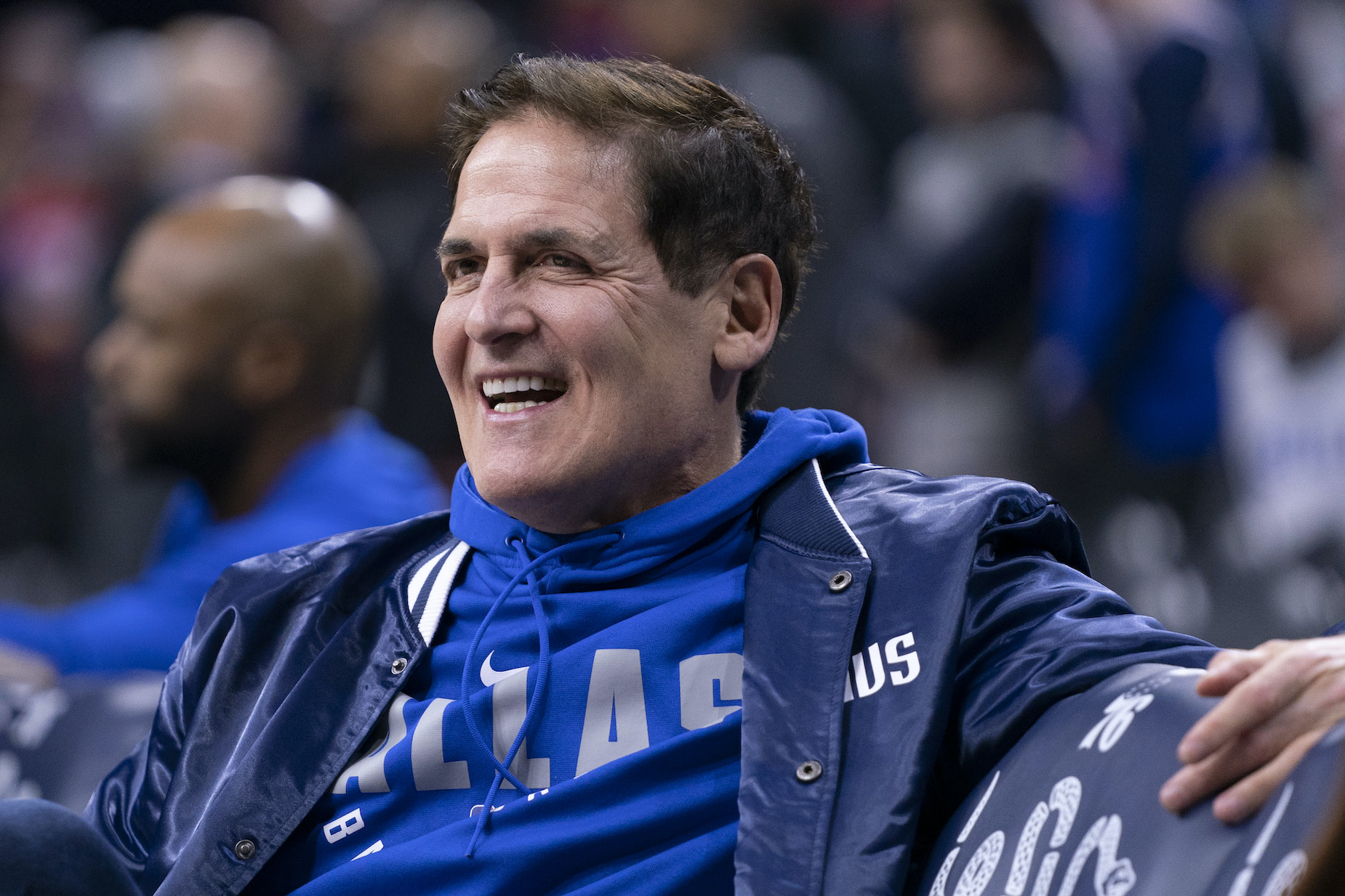 If you've ever seen Mark Cuban on TV, whether he's sitting on the sidelines of a Dallas Mavericks game or starring on Shark Tank, you know that he's never shy about speaking his mind. When he was a young man, though, a mentor suggested that he try a different approach.
"I like to talk, and I'm an interrupter," Cuban explained on the Wild Ride! with Steve-O podcast, according to a CNBC write-up. "My kids, my parents, my friends, just would crush me on that." Everything changed, however, during his first job out of college.
While Cuban explained that he didn't last very long in the job, he still picked up an invaluable piece of advice.
"This guy who was trying to be my mentor [said], 'I'm going to give you a tool that you can use: Every time you go into a meeting, I want you to have a notepad, and the minute you sit down, I want you to write the word 'Listen' right there on your notepad." Cuban recalled. "You need this because you don't listen."
While he's now worth $4.4 billion, the Dallas Mavericks owner still uses that technique to keep himself honest.
"No lie," Cuban continued, "if you go back over the last 40 years now that I've been going into meetings and taking notes, I write, 'Listen,' first thing."
Mark Cuban may remind himself to listen, but he's still capable of speaking up
Listening, especially during a meeting, is never a bad idea. Mark Cuban, however, is still more than capable of speaking up.
During his time at the helm of the Dallas Mavericks, Cuban has earned himself millions of dollars in fine from the NBA. While that may be a massive sum to most people, it amounts to pocket change for the owner; in his mind, it's worth it to stand up for his guys. Away from the court, Cuban is also more than willing to weigh in on politics, cryptocurrency, and a variety of other issues.
Sometimes, striking the right balance between speaking up and listening can be tough. Whatever Mark Cuban is doing, however, seems to be working out for him.