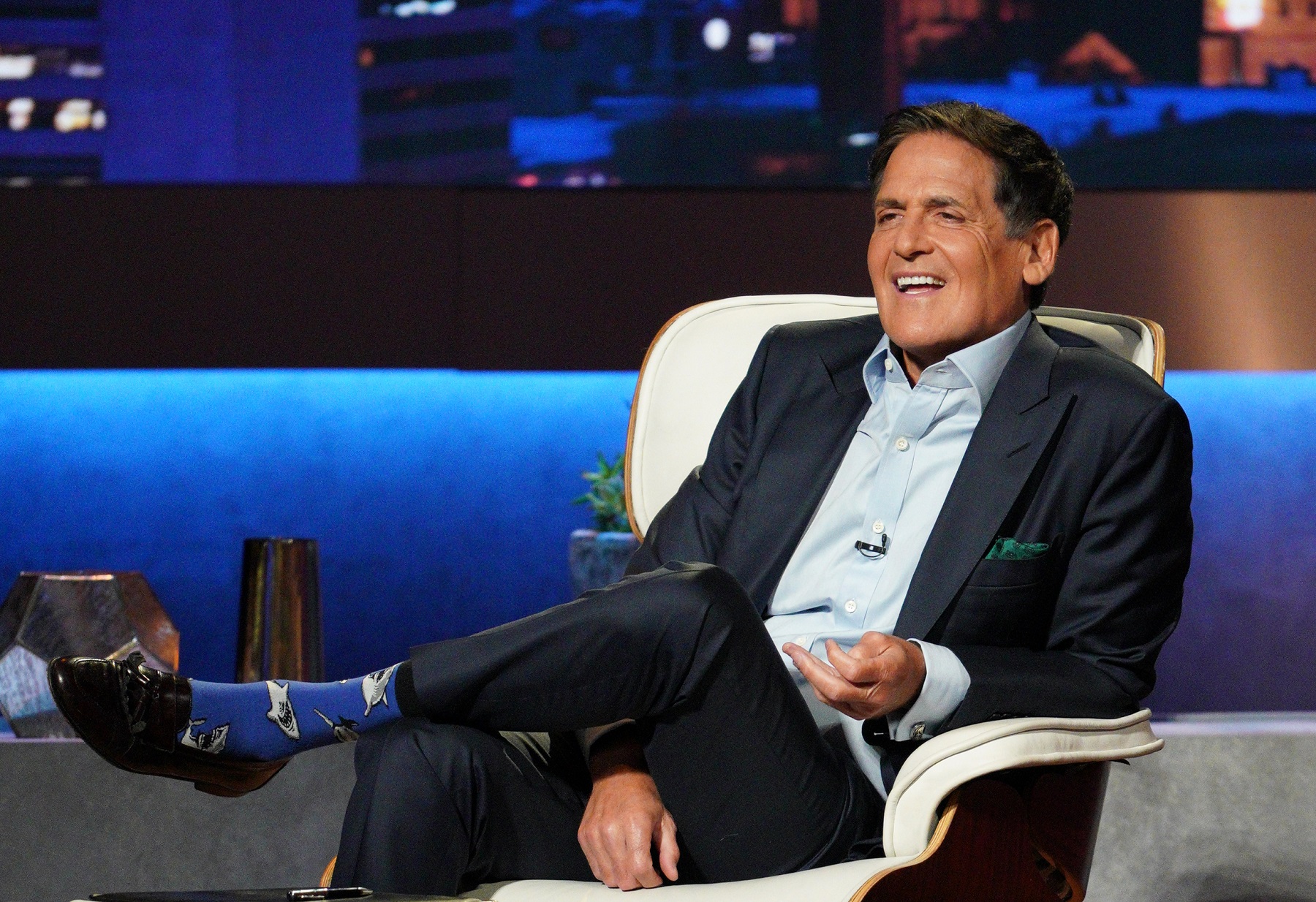 Why Was Dallas Mavericks Owner Mark Cuban Dancing Naked?
Mark Cuban chose a curious way to celebrate when the value of his innovative internet company reached $1 billion.
The list of things that Mark Cuban has done in his life is pretty outlandish compared to what the average American experiences. He has purchased the NBA's Dallas Mavericks, sold his tech company for billions of dollars, starred on a popular reality television show, and even contemplated running for president of the United States.
He's also done something that anyone can do. It's just that when Mark Cuban danced naked, his reason for doing so was a lot better than yours.
The Dallas Mavericks remain Mark Cuban's passion
Despite all that he has accomplished in life, it's possible that the majority of Americans know Mark Cuban either as a panelist on Shark Tank or as owner of the NBA's Dallas Mavericks.
The reality TV show puts Cuban in front of millions of viewers interested in seeing whether he'll out-negotiate other celebrity entrepreneurs for the right to partner with average folks who come up with clever inventions. Cuban does that while remaining involved in his numerous business ventures.
But it is well known that Cuban's No. 1 passion is his ownership of the basketball franchise. He bought the Mavericks in 2000 for $285 million, an enormous sum for a team that generally had been poorly run. The turnaround was swift, with the Mavericks going to the NBA playoffs in each of Cuban's first 12 seasons in charge, and they won the league championship in 2011.
They have not made it beyond the first round of the playoffs since, but the Mavericks are building on a foundation that starts with forward/center Kristaps Porzingis and sensational point guard Luka Doncic. If Porzingis can remain healthy, the Mavericks have a promising decade ahead.
The Dallas Mavericks' owner made his fortune as a businessman
Mark Cuban had to work for his fortune after earning a degree in management from Indiana University. He started out by running a bar near his alma mater and making money by teaching disco dancing before heading the Dallas in 1982. His first jobs there were bartending and selling computer software in a retail store. The Dallas Morning News said he was fired from the latter for going to a meeting to close a deal instead of showing up to open the store.
All the while, Cuban maintained an interest in technology. He ventured out on his own to start up MicroSolutions, which took software a step further by offering business integration solutions. He cashed out in 1990, selling the company for $6 million to a subsidiary of H&R Block.
In 1995, Cuban and friend Todd Wagner invested in a company called Audionet that specialized in live sports online. The venture was risky because the commercial internet was so new at the time, and there were few potential customers with the equipment to stream. But as bandwidth grew, so did Audionet, which was rebranded as Broadcast.com and soared during the tech boom.
The company owned online streaming rights for games for hundreds of college and professional teams, giving fans across the country access to their favorites.
Mark Cuban remember the day that he danced naked
In 1995, Netscape Communications began trading as a publicly owned company and set records when its stock opened trading at a 154% premium on the first day of its IPO. On July 16, 2018, Broadcast.com blew away all existing benchmarks. Originally priced at $18 a share, it opened at $68.25 for a 279% gain before settling in at $62.75 at the end of the day.
Because partners Mark Cuban and Todd Wagner were hanging on to controlling interest in the company, the IPO netted Broadcasting.com only $45 million in working capital. But based upon the price that the stock fetched, the company was now valued at over $1 billion.
As the stock began trading, Cuban was sitting at his computer, repeatedly refreshing his screen.
"Obviously. I knew exactly what the number was to become a billionaire," Cuban said in a story recounted by CNBC. "And, so, I am sitting there naked one morning. Naked. Bam, bam, bam, refresh, refresh.
″[The price] gets up there — and then I did my little naked billionaire dance."
Cuban kidded that owning a company requiring three commas to illustrate its value affected his appearance, too.
"I was so much more handsome that next day. No lie."

Mark Cuban
Most of the value of the company was split evenly between Cuban and Wagner, so neither officially became a billionaire until they sold to Yahoo! for $5.7 billion less than two years later. Cuban said that did not change his disposition or outlook on life.
"When I made all the money, my wallet changed, my bank account has changed, but my approach to having fun hasn't changed," he said.
Like Sportscasting on Facebook. Follow us on Twitter @sportscasting19.