Martellus Bennett Says NFL Is Racist Then Specifically Blasts White Quarterbacks
For a guy who's been out of the league since 2017, Martellus Bennett is doing a whole lot of talking about the NFL lately. Bennett, who played for five teams, including the Dallas Cowboys and the New England Patriots, in his 10-year career, claims the NFL is racist. Not only did Bennett call the league racist, he then went full force, slamming the white quarterbacks in the league, along with coaches with "white daddy syndrome."
Martellus Bennett's NFL career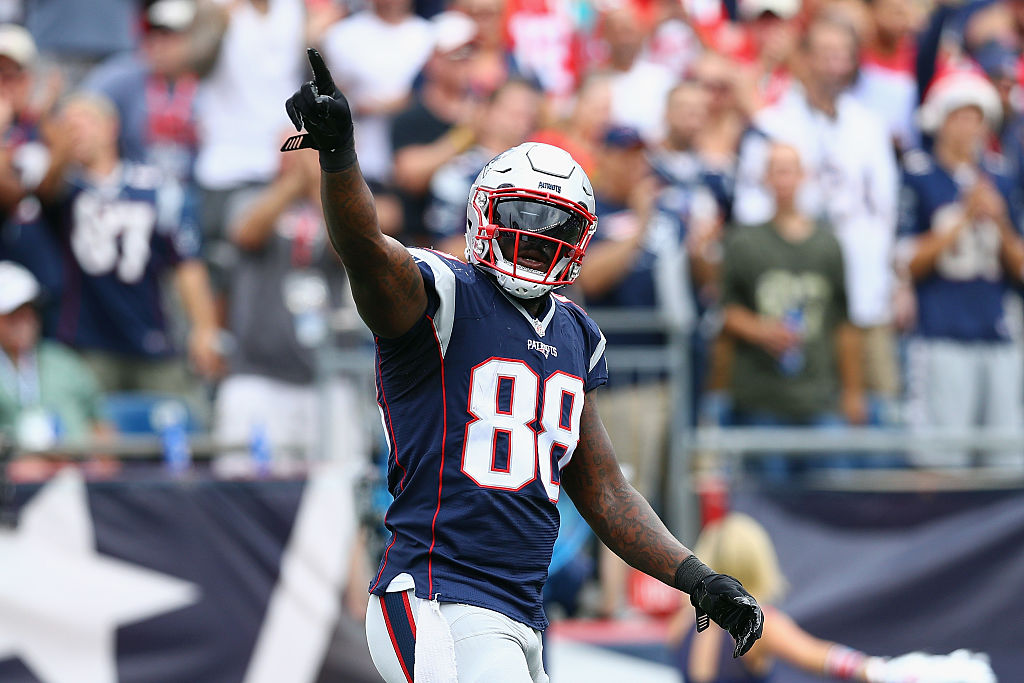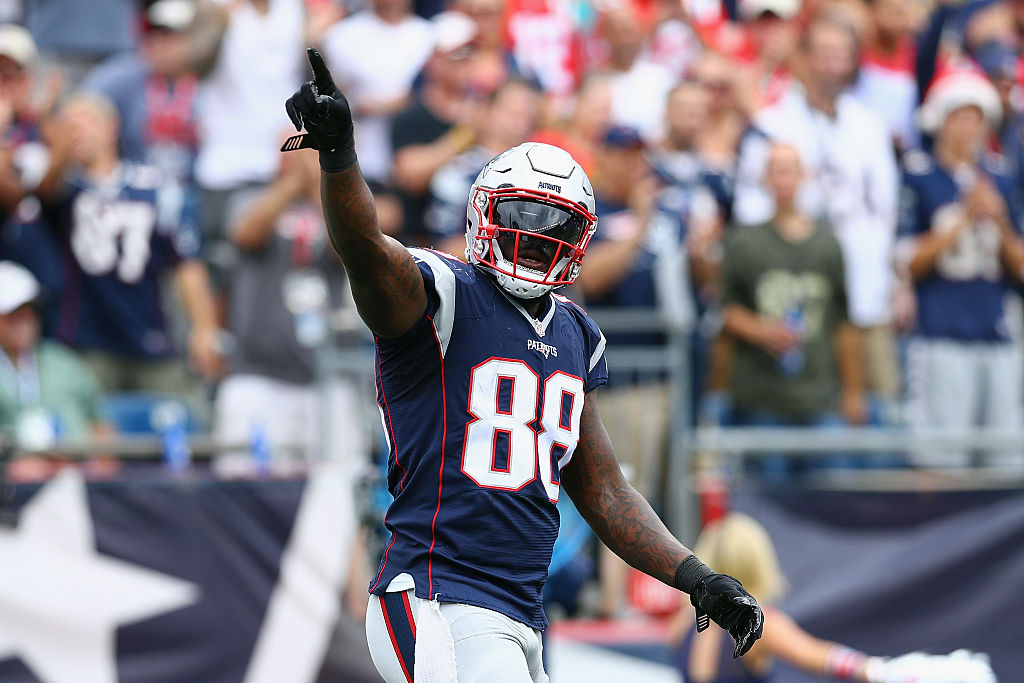 Martellus Bennett was drafted by the Dallas Cowboys in the second round of the 2008 NFL draft. He spent the first four years of his NFL career with the Cowboys after playing collegiately at Texas A&M University. Bennett caught 20 passes, four for touchdowns, in his rookie season. He was shut out in the touchdown department for the next three seasons before moving on to the New York Giants.
He played with the Giants for one season before inking a four-year deal with the Chicago Bears prior to the 2013 season. During his second year with the Bears, he had his best season. The 6-foot-6, 275-pound tight end caught 90 passes for 916 yards and six touchdowns and made his lone Pro Bowl.
Bennett was traded to the New England Patriots prior to the 2016 season. With the Patriots, he caught a career-high seven touchdown passes. His career ended after the 2017 season when he split time between the Green Bay Packers and the Patriots. He finished his career with 30 touchdown catches.
Bennett: The NFL is racist
George Floyd's death on May 25 brought the subject of racial injustice to light and has been a hot topic ever since. Also coming to light was Colin Kaepernick's kneeling during the national anthem when he was making his own personal protest on racial injustice and police brutality during the 2016 season. New Orleans Saints quarterback Drew Brees was asked his thoughts about players kneeling again for the 2020 season.
Brees responded by saying he would have a tough time respecting anyone who doesn't respect the American flag. His comments ignited a firestorm that had his teammates and other athletes, including LeBron James, bash Brees, reminding him that the kneeling had nothing to do with the flag. Brees issued an apology the next day.
Brees' quote set off a series of tweets by Bennett, many of them profanity-laced. He began by tweeting, "Damn y'all thought Drew would say something different than what he did?" He continued by calling the NFL racist and saying some coaches in the league have "white daddy syndrome."
Bennett blasts white quarterbacks
Martellus Bennett called the league that employed him for 10 years racist. He then fired off a series of angry, profanity-laced tweets of his own. He specifically pointed out white quarterbacks, saying "Tell me one white QB that truly stands for something other than their captain America images."
Bennett then ranted about Cleveland Browns quarterback Baker Mayfield and his "white privilege." "Black QB have to do every fu**ing thing right, baker mayfield and his white privilege allows him to do whatever he wants. "This kid has so much swagger" no the f**k he doesn't. If a black QB did any of that and lost the narrative wouldn't be swagger it be unfocused, not serious."
Lost in the profanity and anger, it's possible Bennett has some valid points. It's hard, however, to take him seriously when he says the league is racist and then fights back with seemingly borderline racist remarks of his own.