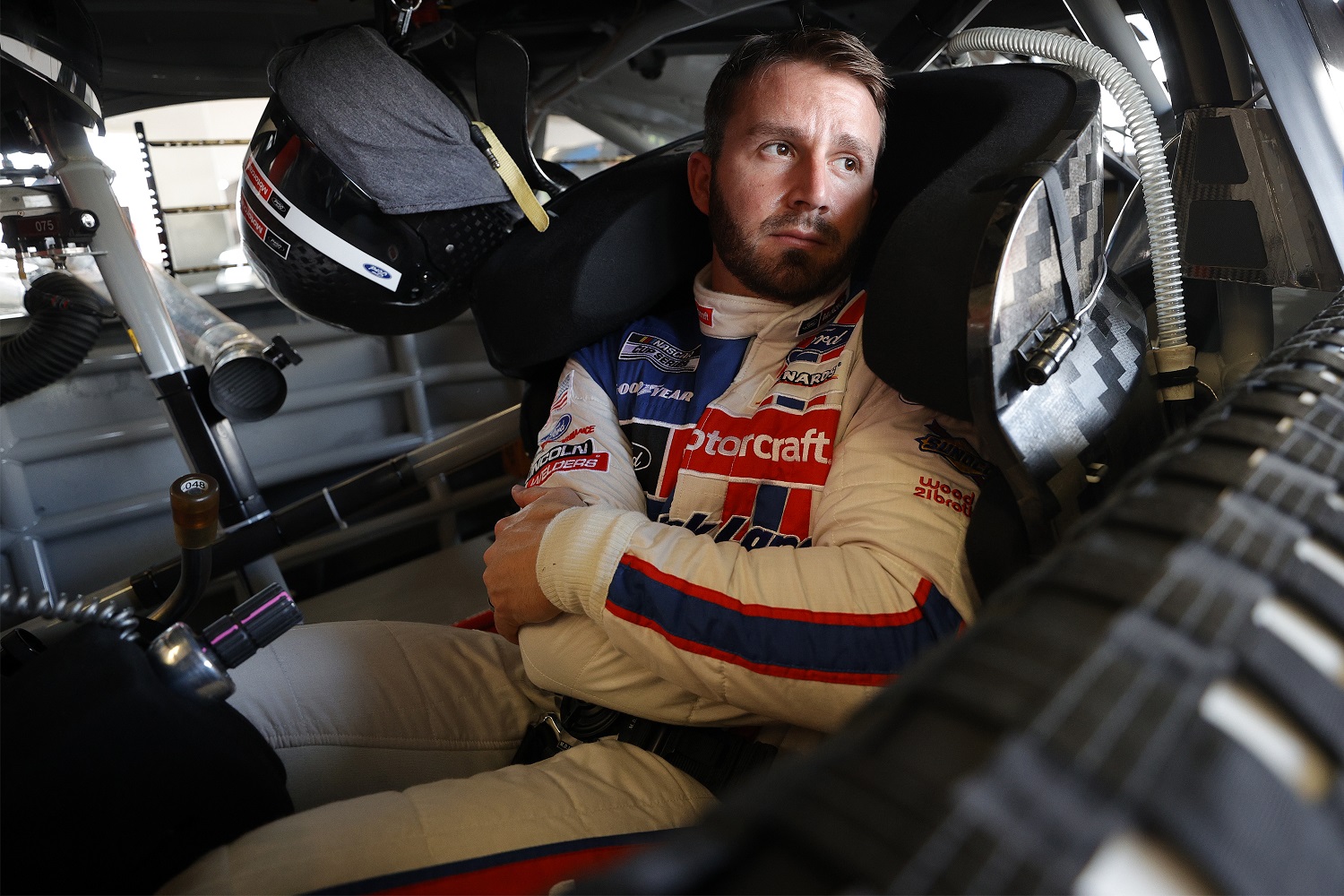 The NASCAR Driver With the Longest Active Winless Streak Is About to Become an Interesting Free Agent
Pending free agent Matt DiBenedetto holds the longest active winless streak in the NASCAR Cup Series. That doesn't mean h won't attract interest from other teams.
Roughly half the drivers competing each week in NASCAR Cup Series have yet to win in the country's best-known motorsports circuit. The good news for guys like Matt DiBenedetto and Ty Dillon is that Michael McDowell opened the 2021 season by proving anything is possible.
The better news for DiBenedetto is that he happens to be exactly the kind of driver that some teams will be looking for at the end of the year as they reorganize for 2022.
Yep, it's shaping up as that kind of a crazy year for the sport.
NASCAR underdogs are overachieving in the early going
Big names have a history of big results at the season-opening Daytona 500, the most-watched event of the NASCAR Cup Series. That's not to say there aren't some outliers – Trevor Bayne in 2011 and Austin Dillon in 2018 come to mind – to shake things up.
NASCAR got just that sort of jolt on Feb. 14, 2021, when Michael McDowell won at Daytona. It wasn't just that McDowell was driving for Front Row Motorsports – part of the second tier of multi-car organizations. Rather, the real stunner was that McDowell had been batting far below the Mendoza line for his entire career.
McDowell began driving in NASCAR Cup Series races in 2008 and had never won in 357 attempts, constituting – by far – the longest dry spell among active racers. So, scoring career victory No. 1 in the most revered event in the sport was understandably sweet.
A week after McDowell's victory, second-year Joe Gibbs Racing driver Christopher Bell also became a first-time winner when he took the checkered flag on the Daytona road course. Week 3 of the season was William Byron's turn, though he wasn't a first-time winner. Rather, it was Byron's second triumph in 111 starts for Hendrick Motorsports.
NASCAR drivers with the longest active winless streaks
Once Michael McDowell made his breakthrough by winning the 2021 Daytona 500, he became a candidate to one day be regarded as the most obscure one-race winner in NASCAR Cup Series history. On the plus side, it took him off the hook from comparisons down the road to J.D. McDuffie, who was winless in 653 career races before his tragic death at Watkins Glen.
As it stands now, the list of active drivers without a victory begins with Matt DiBenedetto, who entered the new season 0-for-212. It should be noted that DiBenedetto has 22 top-10 results and half of them came last season. In short, he's 29 years old and continues to have a future in the sport.
The rest of the list of top-five winless drivers at the start of the season, according to Frontstretch.com:
Ty Dillon, 161 starts.
Daniel Suarez, 144.
Corey LaJoie, 129.
Timmy Hill, 127.
Matt DiBenedetto is heading for free agency
The good news for Matt DiBenedetto in 2020 was that he qualified for the NASCAR Cup Series for the first time. The bad news was that his reward was Wood Brother Racing picking up his option for this season but tempering the joy by saying Austin Cindric will take over his seat in 2022 as part of its arrangement with Team Penske.
There are worse situations for a driver to be in than working for Wood Brothers in his contract year. DiBenedetto chalked up second-place finishes in both Las Vegas races last year while also scoring nine other top-10s. He's off to a slow start in 2021, but DiBenedetto has eight months to confirm that all those top-10 efforts a year ago were no fluke.
And with so many other drivers – Brad Keselowski, Kurt Busch, Aric Almirola, Ryan Newman, etc. – in the final year of contracts, DiBenedetto holds a key advantage: his age. A 29-year-old driver has plenty of racing left, regardless of whether he has won yet.
The team that signs DiBenedetto at the end of the season has itself a guy they could work with for a decade if he's producing results and attracting sponsors. The question for DiBenedetto is whether his credentials will be enough to land with a team with a seat to fill and the resources to compete.
Like Sportscasting on Facebook. Follow us on Twitter @sportscasting19.