Max Verstappen Would Do Well to Slow Down for Once After a Fabulous Formula 1 Season
Article Highlights:
Max Verstappen is coming off a 10-win season and his first Formula 1 championship
Red Bull Racing reportedly is eager to begin talks on a contract extension
With two years left on his contract, Verstappen should be in no hurry to lock himself into a longer deal
Max Verstappen owns the racing world after conquering motorsports' most prestigious series and dethroning the seven-time Formula 1 champion. Young, telegenic, and talented, he has the potential to dominate F1 for a decade and earn hundreds of millions of dollars.
In fact, his team is already talking about a contract extension that will come with a substantial raise. Strangely, now is the perfect time for Verstappen to say no.
Max Verstappen was brilliant in the 2021 Formula 1 season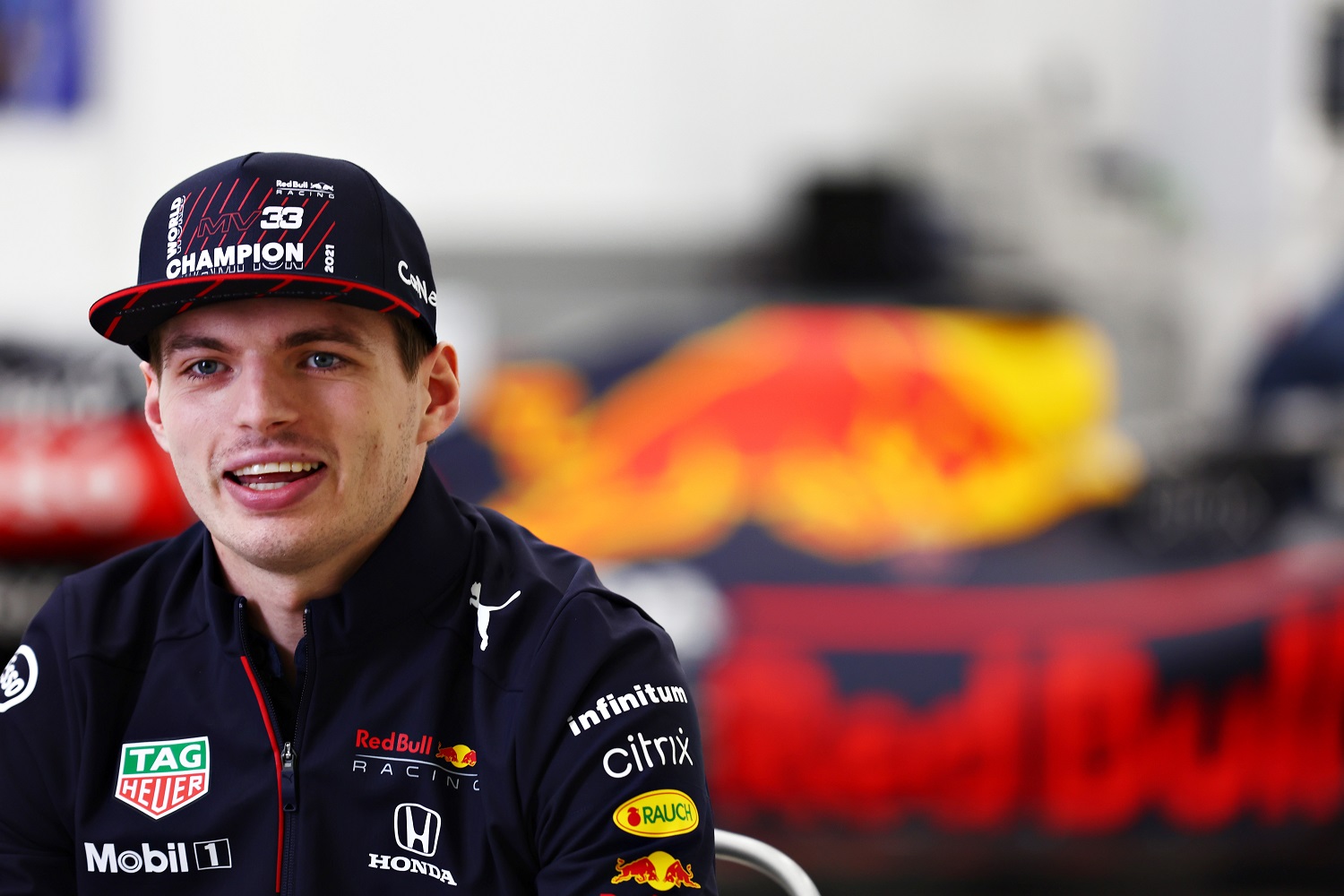 While Formula 1 has not yet captured the collective heart of the American sports fan, the glamorous series enjoys substantial popularity in Europe and Asia, and Max Verstappen is its new face.
Not only did Verstappen, 24, win the series title, but he did so in dramatic fashion. After entering the season-ending Abu Dhabi Grand Prix tied for the points lead, he pulled off a late pass following a crash and restart to secure the win and the title. Making it even more compelling, he did so head-to-head with Lewis Hamilton, the four-time defending champion and seven-time winner overall.
Verstappen came into the season with 10 victories in 124 Formula 1 starts. He doubled that win total in nine months while scoring 18 of a possible 22 podium finishes. He led more laps than in his previous six seasons combined and moved to the top after consecutive third-place showings the previous two seasons.
Red Bull Racing is talking about a contract extension
With the Formula 1 season concluded and the awards gala in Paris also completed, Max Verstappen can look forward to nearly uninterrupted time off for a couple of months. However, there is still the matter of an upcoming visit to The Red Bull Racing headquarters in Salzburg, Austria.
According to Motorsport.com, Red Bull consultant Helmut Marko said he intends to commence negotiations on an extension even though the team already has the Dutch driver under contract through 2023.
"We will discuss and perhaps conclude an extension," Marko said in a German-language interview on YouTube.
It seemingly wouldn't be a difficult sell. Verstappen has been with Red Bull for nearly six full seasons, and the team came close to toppling Mercedes for the constructors' championship. He has already committed to two more years, so what's three or four more, right?
"I am very happy where I am," Verstappen said. "And, also, I can be myself, and that I think is also really important. And it's not only about just purely F1. We can have fun. We can have a good laugh."
Max Verstappen would do well to slow down
Max Verstappen's net worth exceeded $25 million before the latest Formula 1 season started, Celebrity Net Worth reported. His bottom line improved with every victory, and Verstappen can look forward to adding to his endorsement portfolio in the coming months. Money is not a pressing short-term concern.
On the other hand, the potential growth of Formula 1 in the near term should intrigue Verstappen. His season-long battle with Hamilton helped F1 continue a winning streak that began with Liberty Media's purchase of the series before the 2017 season. Formula 1 is as popular as ever in most corners of the world and is making a breakthrough in the United States, a large and lucrative market.
That will only get better with the sequel of Verstappen vs. Hamilton, which will include a second U.S. race in Miami. Why negotiate an extension now when there likely will be a meaningful uptick in revenue in the next two years?
Speaking of Hamilton, few people expect him to stay in the sport beyond the end of his contract in 2023. At that point, Mercedes will be all-in on landing a top replacement. Though Formula 1 limits spending by teams, there is no salary cap for drivers. The bidding for Verstappen would potentially shatter records for any sport except soccer.
Finally, there's the issue of technology and hardware. Red Bull finally caught up to Mercedes and arguably surpassed its rival this season. But rules changes and R&D breakthroughs are potential game-changers at any time. Should Mercedes, Ferrari, or other teams blow past Red Bull by 2023 or '24, Verstappen might regret locking himself into a contract that extends to 2027 or beyond.
For those reasons, Verstappen should slow down and weigh his options carefully before agreeing to an extension so soon after his breakthrough season.
All stats courtesy of Racing Reference.