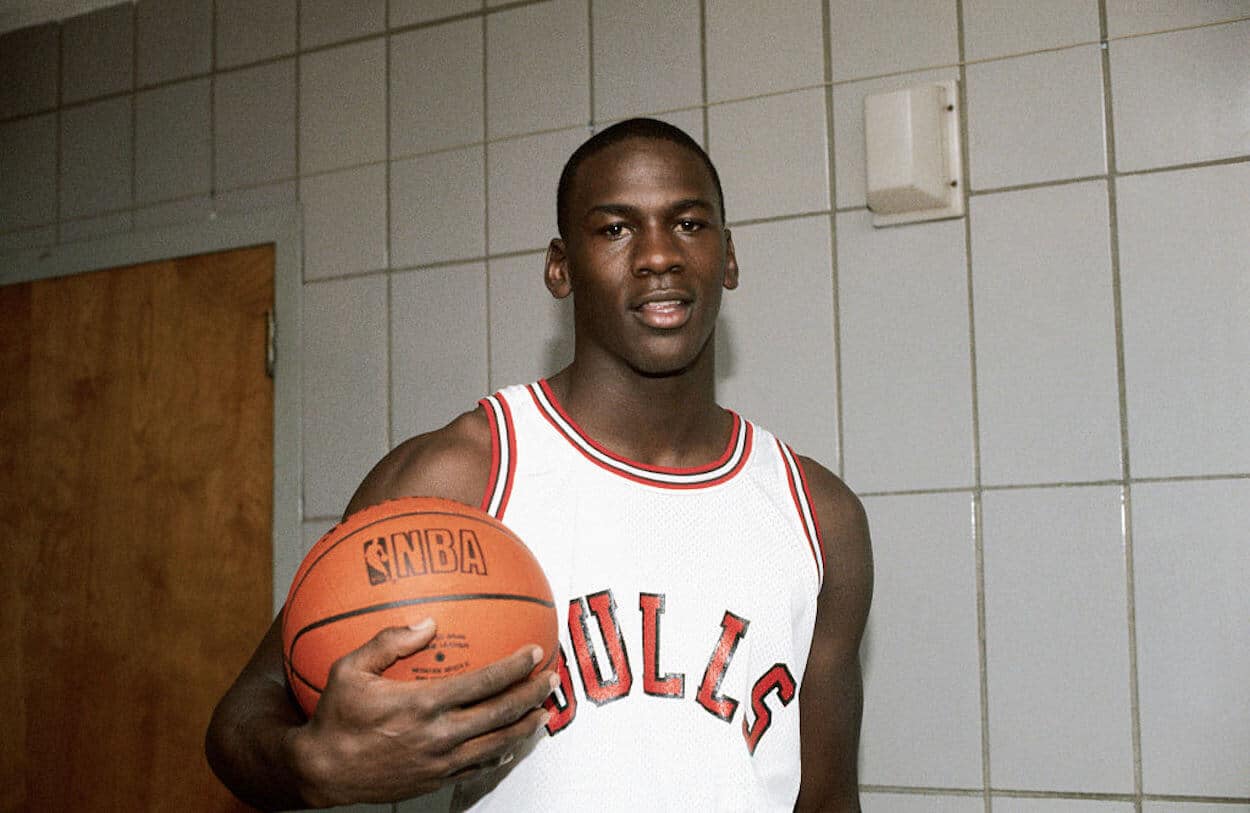 Michael Jordan Embarrassed the Chicago Bulls Into Ending His First NBA Practice Early
Even in his first NBA practice, Michael Jordan was more than capable of embarrassing anyone who stood in his way.
At this point in time, there's nothing ground-breaking about saying that Michael Jordan is an intimidating basketball player. His Airness was able to do just about anything on the hardwood, and virtually everyone who stood in his way eventually paid the price.
With hindsight, it's easy to assume that he honed that reputation during in the Association. Everyone always knew MJ was talented, but there will always be what-ifs about college players. Once you start proving yourself on the biggest stage, however, things are a bit different.
One story out of Chicago, though, suggests an alternative. From the first time he ever practiced with the Bulls, Jordan was establishing quite the reputation.
Michael Jordan wasted no time proving himself to the Chicago Bulls organization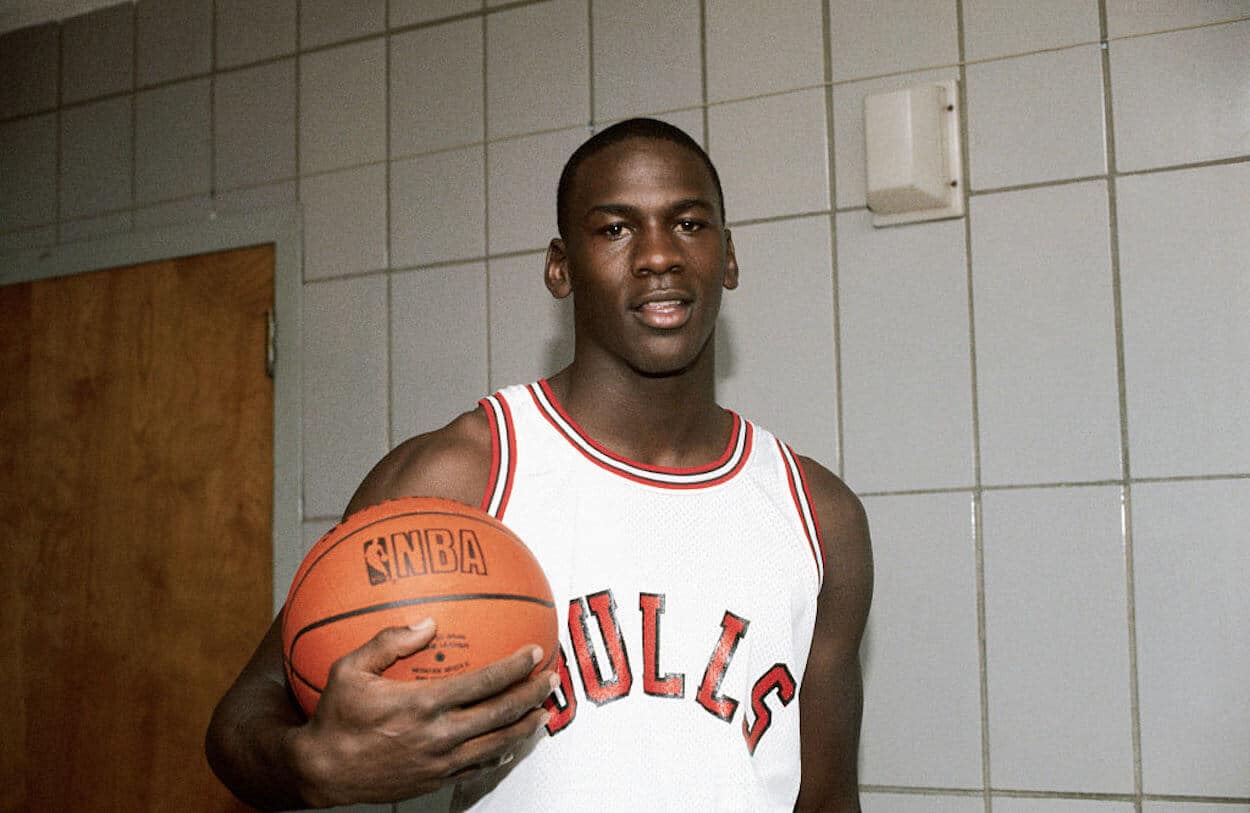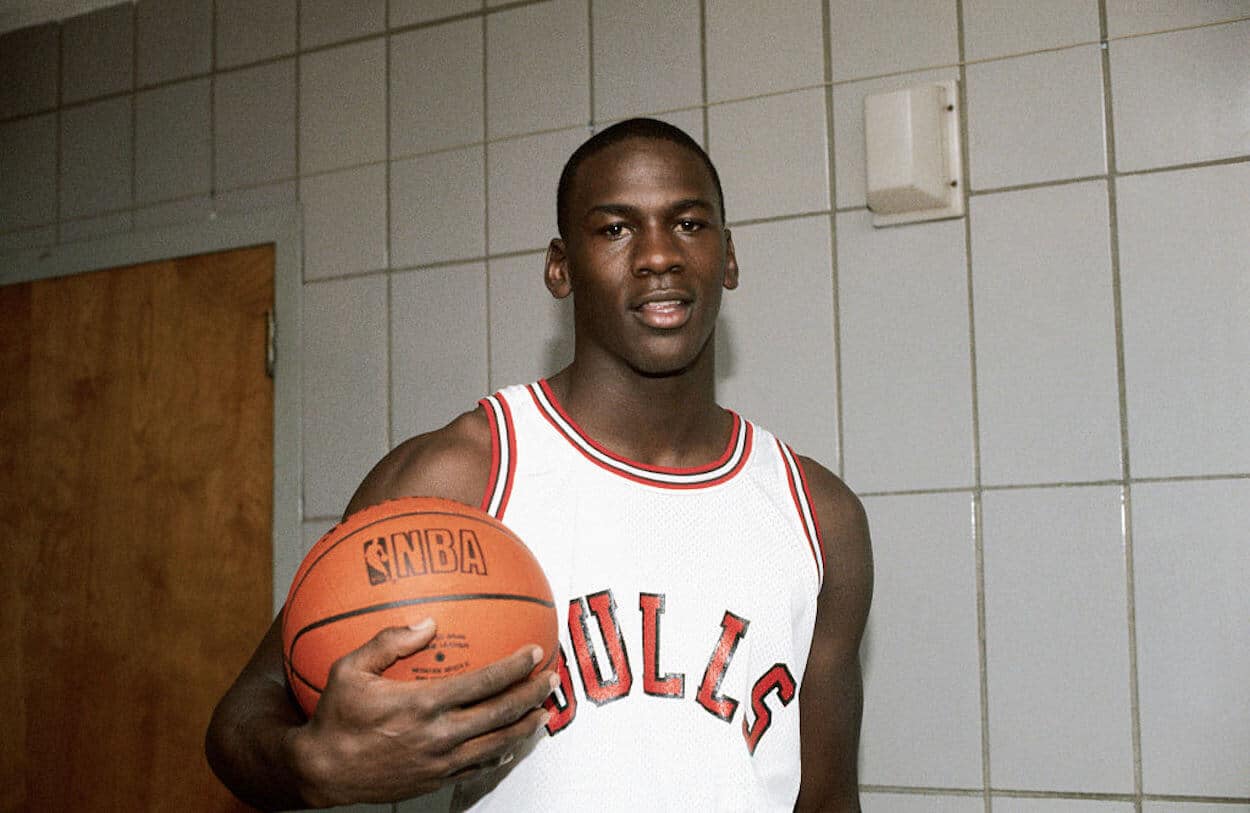 While some players are so obviously talented they're pretty close to a sure thing, every draft pick has to prove they're capable of cutting it in the pros. Michael Jordan, it seems, did just that during his very first day with the Bulls.
"We had a morning practice, and typically those practices would be at least three hours," Keith Brown, who represented the Bulls at the 1983 NBA draft and filled out the paperwork to select Jordan, told Fred Katz and Darnell Mayberry of The Athletic. "And at lunchtime, at our front office down on Michigan Ave., Kevin Loughery, the coach, came walking in around noon. And myself and Rod Thorn and a few others were having lunch in the conference room. And Kevin walked in, and Rod looked at him and kind of looked at his watch and asked him, 'What are you doing here? We had practice this morning.'"
"Had" turned out to be the key word there. The team did take the court, but their new addition had brought an early end to proceedings.
And Kevin Loughery said, "Well, I had to cut the practice short. That Jordan kid was just dominating so much he was embarrassing the rest of the team." And Rod said, 'What do you mean he was embarrassing the rest of the team?" And [Loughery] said, "Well, every single time down the floor on defense, he steals the ball. And every single time down the floor on offense, he dunks the ball." He goes, "The kid was playing like it was the seventh game of the Finals. He was just so dominating I felt like I had to cut practice short."

Keith Brown
Little did anyone in that room know just what the future held.
Jordan, of course, kept making an impact at practice throughout his career
If we were talking about an ordinary player, you might think that the rookie was simply trying to make a statement during his first practice with the big club. Michael Jordan, however, is anything but ordinary. Practice represented another chance to prove his superiority.
During his time in Chicago, MJ made practices as intense as possible, working under the theory that if you could take the heat, he could trust you when the chips were down. Things crossed the line at times — punching a coworker is never cool, even if you're a living legend — it's tough to argue with the results as the Bulls won six championships with Jordan in the fold.
Even retirement couldn't stop His Airness from shaking things up in practice. On one occasion, he linked up with the 1998-99 Bulls and put Corey Benjamin in his place. The young guard had apparently been saying he could beat Jordan one-on-one, and word got back to Mike; needless to say, the living NBA legend came out on top.
MJ also joined at least one Charlotte Bobcats practice during his time at the organization's helm. After a particularly disappointing loss, Jordan entered the locker room to chew out the team. Then, to further drive the point home, he showed up to practice the following day. After rattling off his accomplishments and telling the players wearing Jordans to remove their shoes, His Airness took things even further. He subbed himself into the scrimmage and started playing with the second team.
"He scored a couple points, you know what I'm saying," Stephen Jackson recalled. "He scored a couple of points, and to the point where he talked so much s*** afterward, he grabbed the ball and went and dunked one on the way out. Yeah. True story."
In sports, there's a famous cliche about practicing how you intend to play. Michael Jordan clearly believed in that principle.