Michael Jordan Had a Recurring Nightmare About Ruining His Public Image: 'It's the Biggest Fear I Have'
When you think of Michael Jordan, it's almost impossible to imagine His Airness being afraid of anything. Not only did the Chicago Bulls star have a legendary basketball career — even today, his on-court accomplishments speak for themselves — but he went about his business with an incredible competitive edge. No matter the obstacle, MJ attacked it with gusto and usually came out on top. Fear, on the whole, didn't seem to be in his vocabulary.
At the end of the day, though, Jordan is still a human being with plenty of complex emotions. During his playing days, for example, the shooting guard was so troubled by the thought of ruining his public image that he had recurring nightmares about that very event.
Michael Jordan became a billionaire thanks, in part, to his public image
Before going any further, it's important to acknowledge that Michael Jordan had plenty of talent and is well-deserving of his exalted status in the world of basketball. When it comes to his finances, though, MJ's image has done a lot of the heavy lifting.
For all of his NBA accomplishments, Jordan didn't earn that much money playing professional basketball. His Airness took home a hair under $94 million for his career, with the bulk of that coming in two $30 million-plus seasons with the Chicago Bulls. That reality, however, doesn't mean that the star was hurting for cash.
Thanks to his on-court abilities, MJ had no problem scoring plenty of big-name endorsements. Over the years, he appeared in McDonald's commercials, sold Hanes underwear, and, of course, lent his name to Nike sneakers, among other ventures. His image as a talented, fairly wholesome, and incredibly successful athlete was at the heart of everything. If you wanted to "be like Mike," then you needed to buy his preferred products.
These days, Jordan's net worth has climbed to roughly $1.6 billion. While the star has reached critical mass — at this point, Jordan is so wealthy that it's easy for him to keep making money — the living NBA legend's image is still at the heart of his global identity. Even if you don't know anything about basketball, you know MJ.
Having recurring nightmares about ruining that public image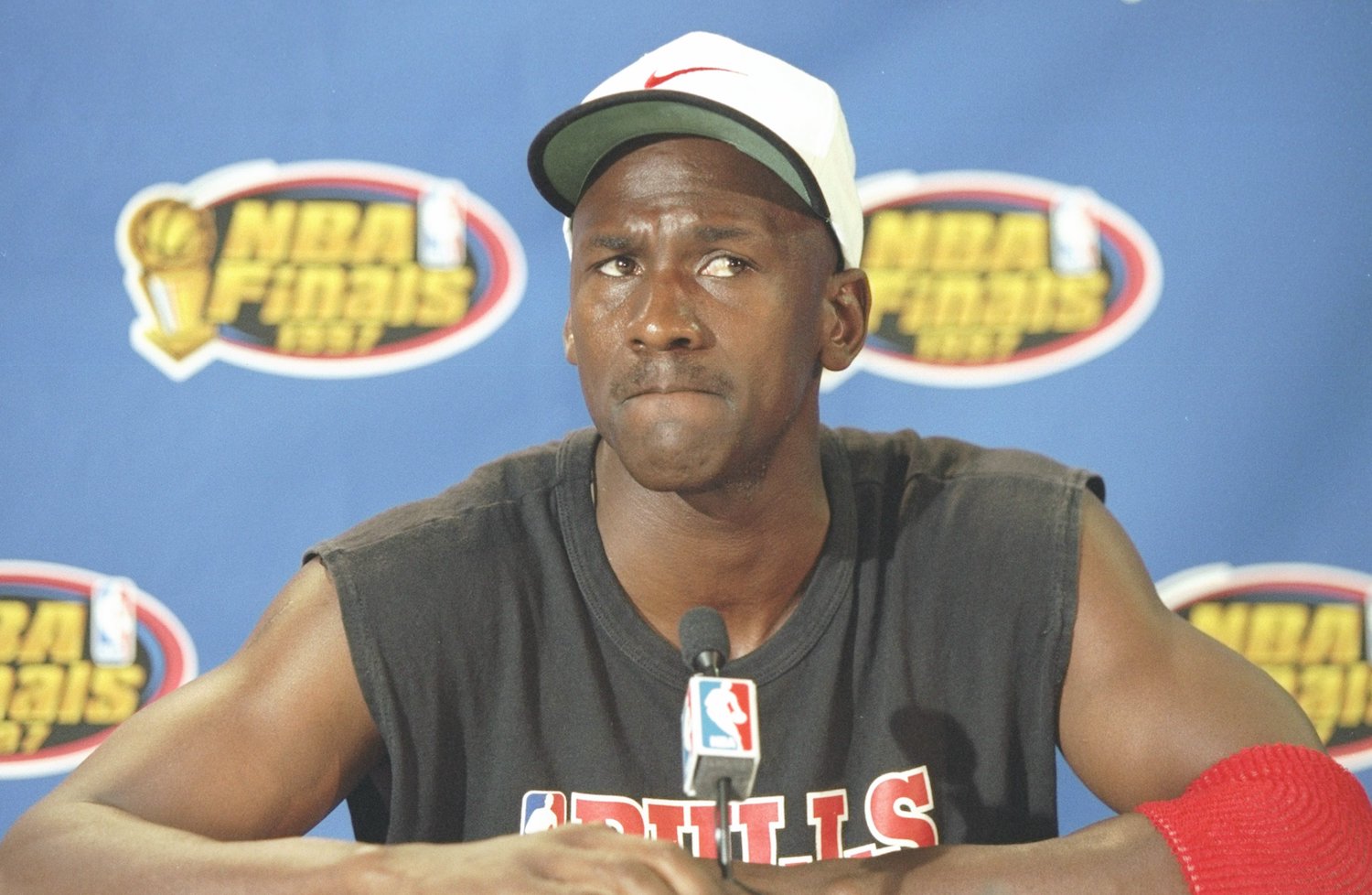 In 1991, Sam Smith rocked the basketball world by writing The Jordan Rules, which took readers behind the scenes and into the 1990-91 Chicago Bulls' locker room. While that sort of work may seem fairly ordinary in 2021, it made headlines for its unflattering depiction of His Airness.
According to the author, that bothered Jordan. The star was viewed, at least in advertisements, as a bastion of all that was good about sports. How could that same man punch teammates, kick chairs, and breach all sorts of unwritten rules?
"Jordan was upset because he thought it would destroy his image. That carefully cultivated image, while profitable, also hung over Jordan like a dead weight," Smith explained in a 2009 NBA.com piece. "I remember once talking to him about things he feared, figuring he'd mention death or serious injury. He mentioned swimming since he said he couldn't and feared the water as he'd once seen a friend drown. But he also mentioned something happening and it staining his image as a major fear. I was a bit taken aback. He talked about a recurring nightmare about having done something embarrassing or improper, like using drugs or drinking inappropriately."
While that already sounds pretty heavy, Jordan himself provided a direct quote on the subject. Given his usual competitive fire and willingness to crush any and all opposition, the star sounded remarkably vulnerable and human.
"It's a nightmare of me doing something that would destroy people's dreams or conceptions of me," Jordan said. "What if I make a mistake and let everyone down, change what they think if [sic] me? It's the biggest fear I have."
Michael Jordan wasn't the only big-name athlete to be haunted by recurring nightmares
Although it might seem unimaginable to picture the great Michael Jordan dealing with recurring nightmares, he wasn't the only big-time star to have that unpleasant experience. In fact, neither Mickey Mantle nor Troy Aikman was always able to sleep easily.
As explained in a Texas Monthly feature, the former Cowboys quarterback would dream would take place in the locker room. Aikman was preparing for a game, but couldn't finish getting dressed or make it to the gridiron to join his teammates. The story also revealed that Mantle had a similar nightmare, in which he'd hear Bob Sheppard announcing that it was his turn to bat. The slugger couldn't make it inside the stadium, though, and would eventually wake up in a panic.
According to Skip Hollandsworth, the man who penned that story, Mantle believed that the dream signified a failure to live up to his potential. While that might not match up exactly with Jordan's concerns — MJ spoke rather candidly about his fear — all of the nightmares in question do seem to hammer home a common theme: No matter how much fame and fortune a pro athlete may find, they're still human beings with their own fears, pressures, and emotional challenges.