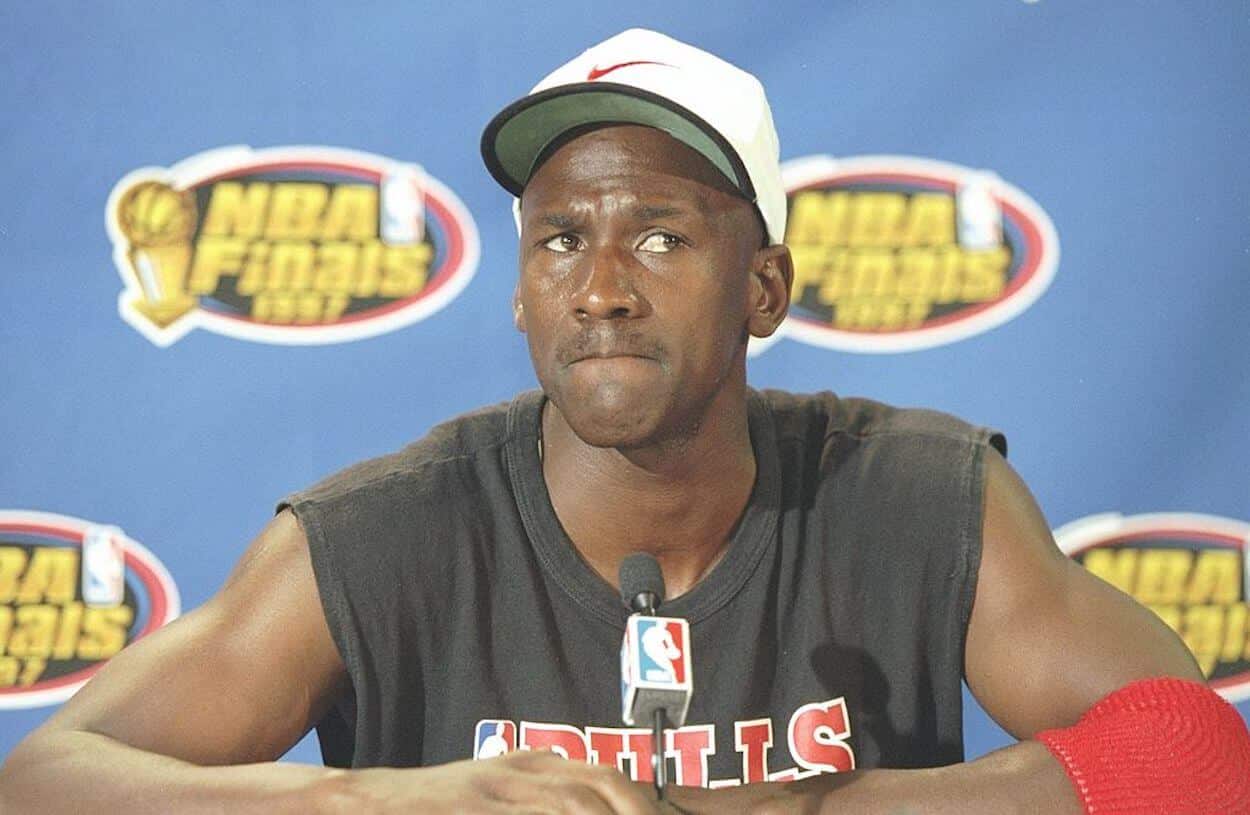 Michael Jordan Had the Ultimate MJ Response When Asked About Teaming Up With Larry Bird and Magic Johnson
As a basketball fan, it would have been awesome to see Michael Jordan team up with Larry Bird and Magic Johnson. His Airness, however, wasn't interested.
While NBA super teams aren't everybody's favorite, they do bring some positives to the table. From a fan's perspective, they certainly spice things up; whether you're excited to see three stars playing together or love to hate on them, there's definitely a buzz around a new combination of stars. For the players, the appeal is also plain to see. When so much of your legacy is dependent on rings, why wouldn't you want to get a bit of extra help en route to the championship? Michael Jordan, however, wasn't interested.
Although you could argue that he had plenty of help around him — Scottie Pippen was an ideal wingman, and guys like Dennis Rodman filled their roles to perfection — MJ didn't team up with the game's biggest stars. On one occasion, though, his agent asked if he had ever considered trying to join forces with Larry Bird or Magic Johnson.
His Airness, at that moment, had an extremely on-brand response. Not only did he never entertain the idea, but he had a different goal in his mind all along.
Michael Jordan wanted to beat Larry Bird and Magic Johnson, not play alongside them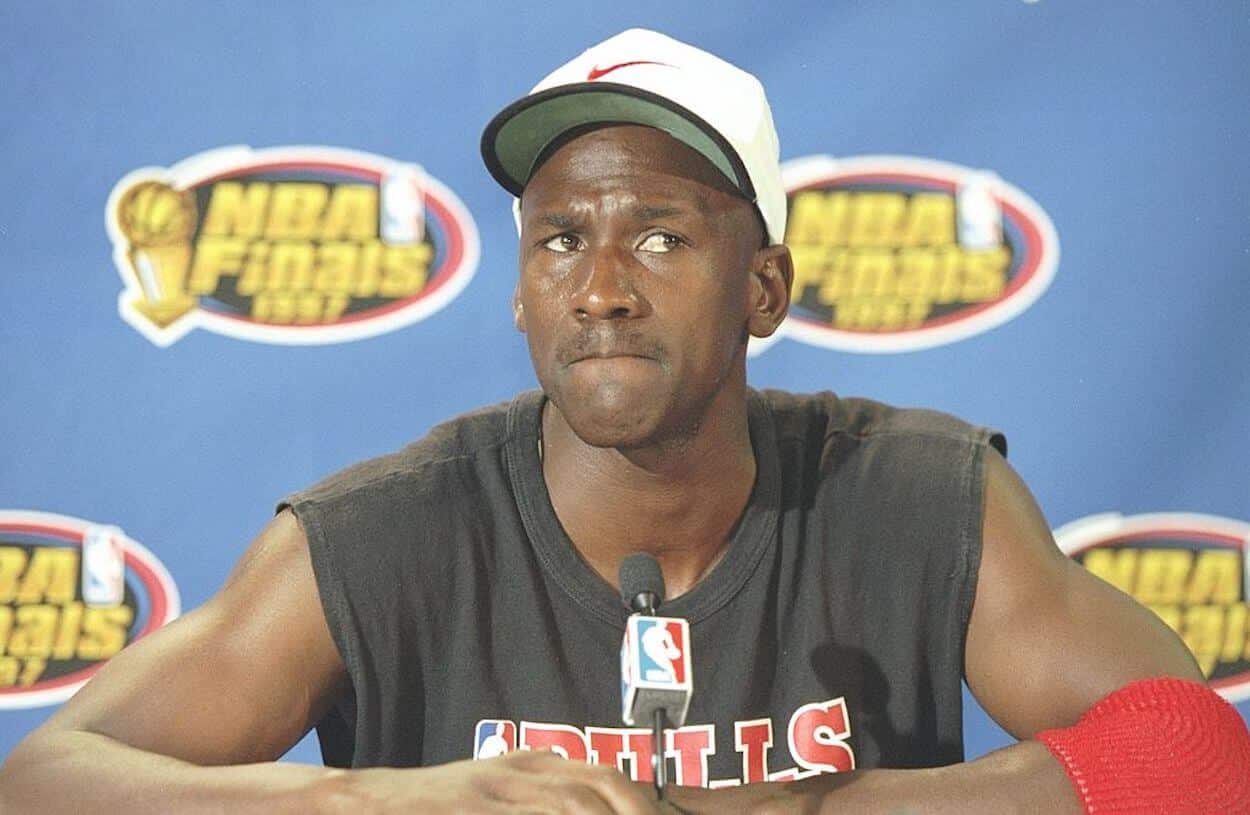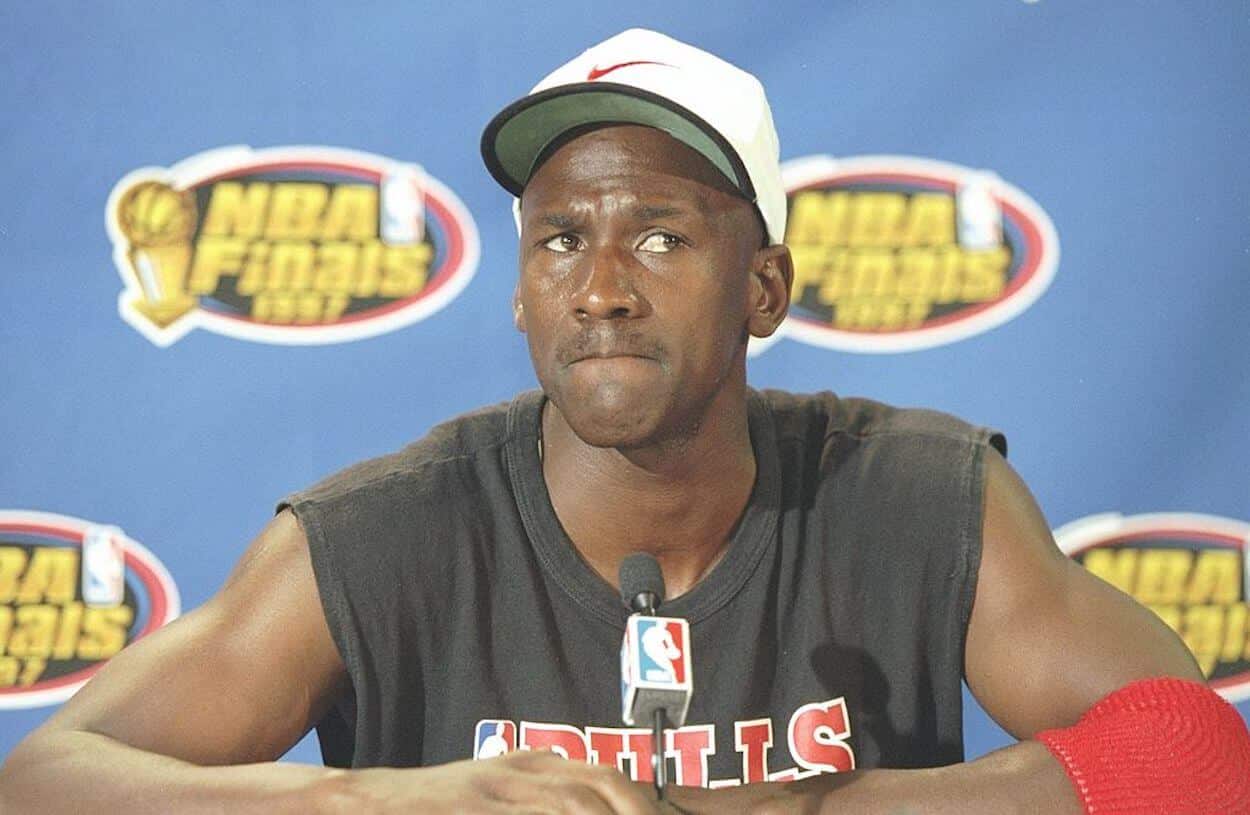 As a basketball fan, the idea of Michael Jordan, Larry Bird, and Magic Johnson playing together sounds too good to be true. At one point in time, though, His Airness was at least asked about the idea. The conversation may have come after the fact, but it does provide some insight into the living legend's thinking.
"Michael was part of a generation that went to college for a few years, identified with a program like North Carolina, instead of switching A.A.U. and high school teams whenever it suited you," agent David Falk told Harvey Araton of the New York Times. "I asked Michael once if he ever thought about playing with Magic Johnson and Larry Bird‌."
At this point, it's easy to imagine plenty of understandable responses. Jordan could have said that he didn't, but it would have been cool. Maybe, in a more candid moment, he might admit that the thought crossed his mind — who wouldn't want to play with two elite talents — but he knew it wasn't possible.
His Airness, however, had a different thought process and expressed it in the most Michael Jordan way imaginable.
He said‌‌: 'Hell, no. I wanted to kick their butt every night.'"

David Falk speaking about Michael Jordan
And while that's no surprising — everyone knows about MJ's competitive edge — it does sum the living legend up rather well. He knew just how good Bird and Magic were but viewed that as a challenge to meet rather than a problem.
On the whole, he certainly rose to the occasion.
Basketball fans did get to see Jordan, Bird, and Magic on the same roster during the Olympics, though
Although NBA fans didn't get to see the three living legends join forces in the Association, they did don the same jersey in some famous circumstances. During the 1992 Olympics, Michael Jordan, Larry Bird, and Magic Johnson were all members of the Dream Team.
And while you could argue there were some mitigating factors, like quality of competition, everything went well for those stars. Team USA cruised through the pre-tournament engagements and didn't miss a beat in Barcelona. Jordan was the squad's second-leading scorer, averaging 14.9 points in Barcelona. Bird and Johnson, both of whom were near the end of their careers, averaged 8.4 and 8.0 points, respectively.
The gold medal was the largest prize, but there were also some notable moments away from the court. As you might expect, placing some of the NBA's top talent in the same place set the stage for some epic basketball conversations. On one occasion, for example, some of the Dream Team members got together to discuss who deserved to be called the GOAT.
There are some different versions of what happened — Ahmad Rashad, Jordan, and Bird each shared their memories in different forums — but they all agree that MJ took the crown. While it's possible that Bird and Magic couched their statements a bit, they did ultimately admit that it was His Airness' world, and they were living in it.
If Michael Jordan wanted to kick both Larry Bird and Magic Johson's butts, that probably felt like a major victory.